posted by
cbra
on
Fri, 02/05/2016 - 10:03
California Beverage Retailers Association
Beverage Bulletin
P.O. Box 56686
Sherman Oaks, CA 91413
(818) 693-5561
Ron Ziff, Editor
Ben Ziff, Publisher
July 2018
"The whole universe is in a glass of wine, we find there are the things of physics: the twisting liquid, the reflections in the glass, and our imagination adds the atoms. What strange array of chemicals are in wine? Let it give us one final pleasure more: drink it up and forget about it all." - Nobel Prize-winning physicist Richard Feynman (1917-1988)
In this month's edition:
Headline News Stories - Jonathan Gold's Last Meal, More from the Royal Wedding of Harry and Meghan, French Find Millions of Bottles Mislabeled, Russian Beer Shortage, NBA Champagne Celebration
Celebrities in the Industry - Steven Soderbergh, David and Victoria Beckham, Salma Hayek François-Henri Pinault, Roger Federer.
Books - Beer Hacks, How to Drink Like a Mobster, Wine Food: New Adventures in Drinking & Cooking, Winter Drinks, Finding Mezcal, The Dead Rabbit Mixology & Mayhem, Cocktail Codex, Batched and Bottled
TV & Movies - Diamond Girl, Monarca
Politics and Government - Tariffs Hit Local Economy, Bartender Wins Primary, Grape Growers Want Immigration Fixed, Soda Tax for All, Online Sales Tax, Looming Gin Shortage
Wine - Magnetic Wine, Space Bubbles, Grand Slam for Lanson, Hot Harvest for New Zealand, Winemakers Caught in Immigration Crackdown, Fraud and Forgery, $35 million Wine Smuggled, Chile Stock Settlement, New Wine Center,
Can't Find the Right Glass, Napa Fire, Legal Dispute at Ch. Giscours, Nice Housewarming Gift, Warning Label Dispute, English Elms and Wine
Beer - Record Number of Brewers, Eggs in my Beer, Beer Train, Imports from AB/Inbev, Ancient Beer Factory, Short Fill, $10 Million Smuggled Beer, Pabst Future in Doubt, A Seagull Walked into a Bar,
Spirits - Cherries Jubilee, Ginspiration, Whisky?, Warehouse Collapse, Black Cow,
They're Playing Our Song, Robot Home Bartender, Is That Bourbon GMO?, The Bear Facts
Other Foods and Beverages - Famous Table Under Glass, Do You Remember Lucky Stores?, Meal Kits Endangered, Kroger Changes Payment Terms, Soda Tax Dead? Will Oreo's Ever be the Same?, Oops! We lost Count!
The Changing Market – Trend, Growth of Private Label
Recipes - Pimm's Cup, The Crackle
…and as always Tasting Notes and the Industry Calendar
Headline News Stories
Jonathan Gold's Last Meal
Sadly, LA Times restaurant and food writer, Jonathan Gold (57) has died only three weeks after being diagnosed with pancreatic cancer. Gold was the first restaurant writer to be awarded a Pulitzer Prize. He was known as a writer, not a critic, because he looked for the joy in eating LA's mosaic of ethnic foods. He always wrote about the positive. He delighted his readers with expansive prose for more than 40 years. Gold's 101 Best Restaurants in LA has been made public by LA Times owner Patrick Soon-Shiong and his wife Michele. It's well worth a read. You can access it for free at http://ballots.latimes.com/lists/101-best-restaurants-jonathan-gold/
What would you eat for your last meal? Jonathan knew he was leaving, so he ordered his last meal and ate in the hospital ICU. His parting favorite was a Pastrami Sandwich from Langer's Deli.
More from the Royal Wedding of Harry and Meghan
Wine from the Olivier Leflaive estate in Puligny-Montrachet was served at the royal wedding of Meghan and Harry. The estate only learned that their white burgundy had been chosen by the bride and groom from press reports. The Sunday Times broke the news. When the paper hit the streets, London wine shops sold out instantly. British wine merchant Lee & Wheeler sold its entire stock of 780 bottles within 2 hours.
Domaine Eden Pinot Noir 2015 from Mount Eden Vineyards was also served at the royal wedding. The wine from the Santa Cruz Mountains is a favorite of Meghan Markle's and was chosen to honor her California background. The wine sells for about $35 in California and New York.
The after party at Frogmore House was a less formal event. The guests had lots of activities. One of the most popular was Beer Pong. It was highly competitive. One party goer set up there and met all challengers. Again and again she beat them one by one. That party girl was ...Serena Williams!
French Find Millions of Bottles Mislabeled
French authorities found 4.6 million bottles of Spanish wine mislabeled. The offenses ranged from labels that were "confusing" to "Francisation." The investigation covered 564 importers, wholesalers, retailers, and restaurants. 85 were or about 15% found to be in violation. It is legal to say "bottled in France or "produce of Spain." But some labels carried no indication of origin. Some bag-in-the-box wines had the country origin under the handle where it could not be seen. This type of misleading activity can receive a fine and an order to correct. Francisation is labeling Spanish wine as French. At least 2 un-named companies will have to appear in court and could face prison terms of up to 2 years and fines of up to €300,000.
Russian Beer Shortage
Soccer fans that went to Russia for the World Cup drank the country out of beer. Breweries just weren't prepared for the thirst that fans brought with them. Bars and restaurants ran out of suds and had to wait several days to get new supplies. In the city of Nizhny Novogorod Sweden played South Korea. The entire city ran out of beer before the game even started. Overall, bartenders were delighted with the sales. A smiling Moscow bartender named Dmitry said "za zdarovje!" (to your health!)
NBA Champagne Celebration
The Golden State Warriors beat the Cleveland Cavaliers for the NBA Championship. What made our news is that they celebrated with $400,000 worth of Champagne. The Champagne in question was 150 magnums of Moet Brut Imperial Limited Edition Luminous (The bottles light up) and 150 magnums Moet Nectar Rose' Limited Edition Luminous (they light up, too). Sadly, the videos of the event show that the wine was sprayed around and ended up on the floor (and no one had a straw!).
Celebrities in the Industry
Hollywood director, Steven Soderbergh, imports Singani 63 from Bolivia. The spirit has been made from Muscat of Alexandria grapes for the past 500 years. It has a smooth texture with a highly aromatic nose. Soderbergh first tasted Singani while shooting the film, Che'. He signed an exclusive contract to export it with distiller, Casa Real in 2014. Singani 63 refers to the year of Soderbergh's birth.
David and Victoria Beckham made the news when they celebrated their 19th anniversary on July 4 at an unnamed restaurant in Paris. They marked the occasion by ordering 2 bottles of wine; a 2009 Batard Montrachet by Domaine Laflaive at ₤450 and a 1990 Chateau Lafite Rothschild at ₤1,500. David made sure everyone knew about their dinner and drinks by posting on Instagram from the restaurant.
Actress Salma Hayek is married to François-Henri Pinault, owner of Château Latour in Bordeaux, Araujo Estate in the Napa Valley, Chateau Grillet in the Northern Rhône and Domaine d'Eugenie in Vosne-Romanée. (also see Movies below)
Moet & Chandon has released 20 numbered magnums of Greatness Since 1998 vintage 1998 Champagne in honor of its brand ambassador, Roger Federer. Each bottle is autographed by Federer. The price tag is €19,998 per magnum. All profits from the sale of the wine will be donated to the Roger Federer Foundation. The foundation supports education for underprivileged children in Botswana, Malawi, and Namibia.
...Wait. You say that's not enough? You can buy a 5 piece all white Roger Federer tennis outfit from Uniqlo for only $120. It won't improve your game, but you will look like him! https://www.uniqlo.com/jp/ambpreorder/pc/goods/2000120809994?utm_source=...
Books
Beer Hacks by Ben Robinson, Workman Publishing, 160 pages, price TBA. Beer drinking is about to get even more fun, with 100 inventive tips and hacks for improving how you taste, store, serve, or save your brews (including fun projects that use the cans and bottles). A gift for any beer lover, this book celebrates and appreciates their passion with a splash of fun and without taking itself too seriously. To be released October 2018.
How to Drink Like a Mobster by Albert Schmid, Red Lightning Books, 128 pages, price TBA. From John Dillinger's Gin Fizz to Al Capone's Templeton Rye, mobsters loved their liquor―as well as the millions that bootlegging and speakeasies made them during the Prohibition. In a time when any giggle juice could land you in the hoosegow, mobsters had their own ways of making sure the gin mill never ran dry and the drinks kept flowing. To be released in September 2018.
Wine Food: New Adventures in Drinking & Cooking by Dana Frank and Andrea Stonecker, Ten Speed Press, 256 pages, $25. The wine lover's and food lover's playbook, with 75 wine styles and 250 producers to try with 75 recipes that go with them perfectly. To be released in September 2018.
Winter Drinks: 70 Essential Cold Weather Cocktails by The Editors of Punch, Ten Speed Press, 160 pages, $19.99. A giftable collection of 70 cocktails built to fortify against the cold, featuring essential classics; updated riffs on traditional toddies, punches, nogs, and spiked coffees; and thoroughly modern drinks built to channel the season. To be released October 2018.
Finding Mezcal by Ron Cooper with Chantal Martineau, Ten Speed Press, 272 pages, $30. In this groundbreaking and deeply personal book, Ron Cooper—a leading voice in the artisanal mezcal movement, and the person largely responsible for popularizing the spirit in the United States—shares everything he knows about this storied, culturally rich, and now hugely in-demand spirit, along with 40 recipes.
The Dead Rabbit Mixology & Mayhem by Sean Muldoon, Jack McGarry, and Jillian Vose. Houghton Miflin, 288 pages, $28. The Dead Rabbit Grocery & Grog in lower Manhattan has won every cocktail award there is to win, including being named "Best Bar in the World" in 2016. Since their award-winning cocktail book The Dead Rabbit Drinks Manual was published in 2015, founders Sean Muldoon and Jack McGarry, along with bar manager Jillian Vose, have completely revamped the bar's menus in a bold, graphic novel style, now featured in their newest collection
Cocktail Codex by Alex Day, Nick Fauchild, and David Kaplan Ten Speed Press, 320 pages $40. From the authors of the best-selling and genre-defining cocktail book Death & Co, a comprehensive primer on the craft of mixing drinks that employs the authors' unique "root cocktails" approach to give drink-makers of every level the tools to understand, execute, and improvise both classic and original cocktails. "There are only six cocktails." So say Alex Day, Nick Fauchald, and David Kaplan, the visionaries behind the seminal craft cocktail bar Death & Co. In Cocktail Codex, these experts reveal for the first time their surprisingly simple approach to mastering cocktails: the "root recipes," six easily identifiable (and memorizable!) templates that encompass all cocktails: the old-fashioned, martini, daiquiri, sidecar, whisky highball, and flip. To be released October 2018.
Batched and Bottled: by Max & Noel Venning, Quadrille, 192 pages, $24.95. Sick of standing in the corner making cocktails while everyone else is having fun? Fed up of having to buy loads of expensive spirits and bitters? Just want to pour a delicious cocktail any time, any place? Batched & Bottled features 50 of the best recipes for batched and bottled cocktails – cocktails you can pre-make and bottle, and either pour straight over ice or leave to mature for an hour, a month or even a year. You'll have cocktails you can drink when you get in from work, or bottles you can crack open come Christmas/summer/birthday/Friday. To be released August 2018.
TV & Movies
Diamond Girl
Diamond Girl, a Harlequin movie available on YouTube. Claire has worked for Denny for four years, and been in love with him from afar. She believes she can never have him, so she doesn't try. When his brother Regan comes to town to help sell the family vineyard, they agree on a partnership: in order to get Denny away from Margo's influence (Regan believes she is giving him bad advice), Claire will pretend to be his girlfriend, which Regan promises will make Denny unbearably jealous. Only problem is that when Regan turns Claire into the belle of the ball, he begins to fall for her himself, and it's up to Claire to convince Regan that they can have it all. This is definiely a "chick flick", but the question is what happens to the vineyard?
Monarca
Actress Salma Hayek will be filming a Spanish language series for Netflix this Fall. Monarca is described as a high stakes, multi-generational family saga charting the battle that ensues when a member of a Tequila firm tries to fight the corrupt system her family helped create. The series will star Irene Azuela and Juan Manuel Bernal and be produced by Hayek's company, Ventana Rosa Productions.
Politics and Government
Tariffs Hit Local Economy
The escalating trade war could soon hit Southern California warehouse workers and truck drivers, while raising prices for consumers. Worse yet, the trade war could cause the local economy to stagnate. Both China and the European Union have imposed 25% tariffs on Bourbon as well as tariffs on other U.S. made goods. How important is foreign trade to our economy? Here are some figures: Long Beach and Los Angeles ports plus LAX are the #1 busiest port complex in the U.S. and the 10th busiest in the world. The combined volume of the trade coming in to the ports of Long Beach, Los Angeles, and by air to LAX is $417 billion. $362 billion comes from Asia. Only 6% stays locally and 94% goes elsewhere in the country. An equivalent amount of exports passes through the ports. The port trade supports 316,000 jobs locally and 1.4 million jobs nationally.
President Trump has threatened tariffs on virtually all Chinese imports. China has added tariffs to many U.S. products including Wine and Bourbon and has threatened more. Some economists have issued warnings that the trade war could trigger a recession.
Trump's tariffs continue to cause grief in American industry. Makers of vitamin and supplement pills are finding their raw ingredients have escalated in price. Cheese makers in the two biggest cheese producing states, California and Wisconsin, were hit with a double whammy. One quarter of U.S. cheese production goes to Mexico. Mexico added a 25% retaliatory tariff on U.S. cheese July 1. At the same time Mexico signed a treaty with the EU protecting names of origin. Parmesan cheese sold in the country must come only from Parma; Feta can only come from Greece; other cheese products have similar protection. Wisconsin farmers say they may end up dumping milk for huge losses.
First to be hurt by our tariff vs their tariff are Midwest farmers. President Trump has announced that he is releasing $12 billion for relief to farmers that grow soy beans and other impacted commodities. But, soy bean farmers alone will lose $60 billion this year. Half of California's farm products are exported. "There may be some pain, but we are opening new markets. You watch what's going to happen." The unintended consequences of the falling commodity prices: some will drop to government support levels and trigger government purchases. Products that should be sold and exported will be bought with taxpayer money and stored in warehouses.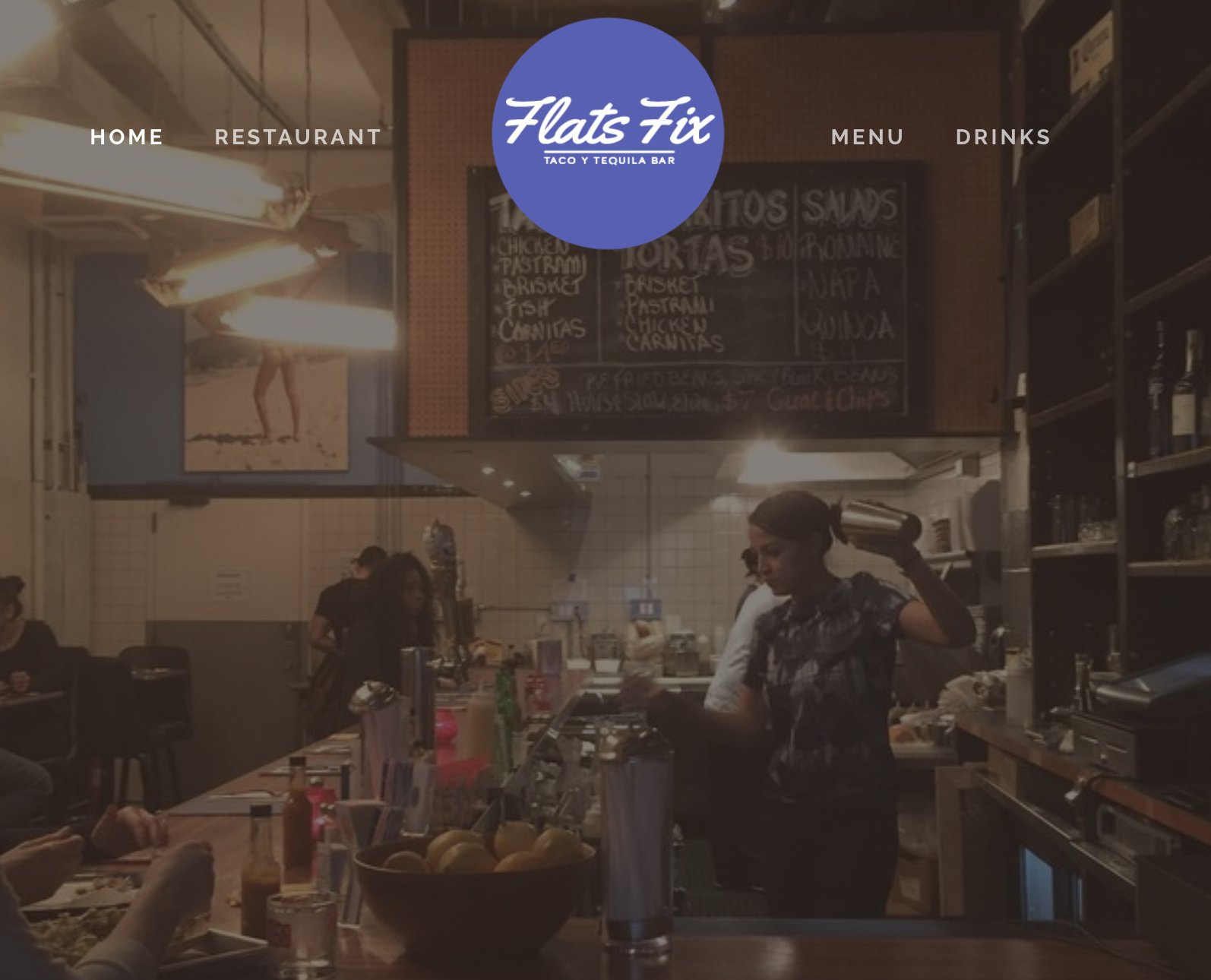 Bartender Wins Primary
In New York's Democratic primary, Alexandria Ocasio-Cortez defeated Joe Crowley, a major figure the New York Democratic machine. Crowley has been in Congress since 1999. At 28 she is the youngest woman elected to Congress. He spent 1.1 million from big donors on the campaign and she spent only $128,000, all from individuals. Alexandria is another politico from the liquor industry! A year ago she was a bartender at Flats Fix Taco & Tequila Bar at Union Square at 5th Ave, New York. Visit the website http://www.flatsfix.com and you'll see her mixing drinks. The bar and restaurant serves a blend of trendy Tex-Mex food and bar drinks. Most popular 3 tacos made with Hormone free beef $13.75; a shot of tequila free with a beer, price varies.
Grape Growers Want Immigration Fixed
California Association of Winegrape Growers (CAWG) President John Aguirre has issued the following statement: "I am deeply disappointed by the apparent inability of the House of Representatives to resolve some of our nation's most pressing immigration issues. California winegrape growers and farmworkers face a crisis of uncertainty due to stepped up immigration enforcement and a shrinking pool of agricultural workers. Continued uncertainty surrounding our nation's immigration laws and worsening shortages of farm labor will result in severe harm to the state's economy and agricultural industry.
Soda Tax for All
Major health care groups are working on an initiative for a statewide soda tax to pay for public health programs. The provision would be added to the state constitution. It's head for the 2020 election cycle.
Online Sales Tax
The U.S. Supreme Court has ruled that online retailers must collect sales tax on goods sold in a state even though they have no physical presence there. The ruling in South Dakota vs Wayfair Inc overturns a previous decision that has stood since 1992. The ruling will cover online sales of wine sold to buyers in states where sales tax is charged on wine.
Looming Gin Shortage
The British Wine & Spirits Trade Association has warned that if the UK goes through with Brexit without a trade deal in place it could lead to a shortage of Gin. The UK Gin industry depends on Juniper and other botanicals imported from the Mediterranean.
Wine
Magnetic Wine
Professor David Jeffrey and a team at the University of Adelaide in Australia have published a study in the Journal of Agricultural and Food Chemistry entitled "Chemical and Sensory Evaluation of Magnetic Polymers as a Remedial Treatment for Elevated Concentrations of 3-Isobutyl-2-methoxypyrazine in Cabernet Sauvignon Grape Must and Wine". The team had attached magnetic nanoparticles to polymers to reduce off-flavors in Cabernet Sauvignon while preserving aromas and maintaining overall intensity and fruity characters.
Space Bubbles
In September, Mumm will release Grand Cordon Stellar, a new Champagne bottled to be served in space. Astronauts and other space travelers will now be able to enjoy Champagne in zero gravity." The bottle was designed by Octave de Gaulle. He said "Instead of seeing zero gravity as a problem to be solved, we look at it as a design possibility. The big design challenge for Mumm Grand Cordon Stellar was actually getting the liquid out of the bottle." To solve that issue, the zero-gravity bottle uses the Champagne's own natural gas to expel the liquid into a ring-shaped frame, where it is concentrated into a droplet of bubbles that can then be passed to someone and released into the air, where it floats until gathered up in a specially designed glass.
Grand Slam for Lanson
The Wimbledon Tournament was played and fans were hungry and thirsty. They drank 25,000 bottles of Lanson Champagne, 303,277 glasses of Pimm's, and ate 72,142 sandwiches. Guests at the Lanson tent for an opening day party enjoyed strawberries and their choice of Lanson Green Label Brut Organic, Extra Age, Rosé and White Label This marked the 19th year Lanson was the official bubbly of the tournament and the 47th year for Pimm's. Pimm's dates to 1832 when James Pimm served his special blend of Gin, quinine, and a secret mix of spices at his London bar. If you couldn't make it to Wimbledon, you can still enjoy a Pimm's. See the recipe below. Lanson has just signed a contract renewal as a tournament sponsor.
Hot Harvest for New Zealand
The 2018 vintage was the hottest year in over a century for New Zealand winemakers. First estimates are that Pinot Noir production was 20% less than normal. The extreme heat finally gave way to a cooling trend during harvest. The crop came in 3 weeks ahead of normal.
Winemakers Caught in Immigration Crackdown
Rie and Hirofumi Shoji are a Japanese couple that have lived legally in France since 2011. That acquired a 3.5 hectare vineyard in Roussillon in 2016. Since then, they have been making wines that have received critical acclaim. The wine is labeled Pedres Blanques (White Stones in the Catalan language spoken by their customers across the border in northern Spain.) In April French authorities issued a deportation order saying that the winery was not economically viable. Their lawyer says that sales prove otherwise. 25,000 people have already signed a petition asking that they be allowed to stay. The case will be heard in September.
Fraud and Forgery
French authorities have seized 10 vineyards owned by the Chinese firm, Haiching, for tax fraud and forgery. The company owns 28 estates in France. Only the properties that were found to have violations were seized. The authorities first heard of the problems when press reports indicated that the company was under investigation in China for fraud. The Chinese case is about money that had been give to the company by the Chinese government to buy foreign technology that was redirected and laundered before being used to buy French vineyards.
$35 million Wine Smuggled
Authorities in Guangdong Province in China have broken up a smuggling ring that had moved wines worth $35 million U.S. from tax-free Macau to the mainland. The taxes would have amounted to more than $17 million.
Chile Stock Settlement
John Scola, Jr. a federal judge in Miami has ordered a Chilean wine producer to pay $29 million to a U.S. investment firm. Juan Carlos Celestino Coderch Mitjans was ordered to pay the penalties and buy back stock from Chicago based investment firm, EGI-VSR LLC, by a Chilean arbitrator. The ownership of the U.S. firm has not been revealed, but it uses the same Chicago address as firms owned by investor Sam Zell. The original dispute was over the sale of stock that had not been authorized by the U.S. investors.
New Wine Center
Cal Poly Paso Robles will build a new Center for Wine and Viticulture. The center will include a 15,600 sq foot winery and a 12,000 sq foot grange hall. The center will provide viticulture students with easy access to local wineries. The project is being funded by donations of $2.5 million each from Lynda and Stewart Resnick of Justin and Jerry Lohr of J Lohr.
Can't Find the Right Glass
Jancis Robinson, MW has designed her own wine glass after frustration in searching for the perfect glass for any type or style of wine. She says "this is the best tasting experience for every wine." Robinson is a noted wine writer and sommelier to the Queen of England.
Napa Fire
A wildfire ravaged Napa County for the 2nd straight year. Vineyards and winery buildings were endangered. The blaze started in Yolo County.
Legal Dispute at Ch. Giscours
Chateau Giscours is appealing a decision by French authorities that fined it for chaptalization. Chaptalization is the practice of adding sugar to grape must before fermentation in order to achieve a higher alcohol result. It is illegal in some areas and common practice in others. France allows chaptalization in cooler northern areas and in other areas in years that grapes did not ripen well enough. In question is the 2016 vintage. Chaptalization in France was authorized to 1% sugar in an email on October 10, 2016. 45 minutes later a second email excluding Merlot was sent out. In the interim Chateau Giscours had already added sugar to 2 vats. When the error was recognized, winery management set aside the wine and have not bottled or sold it. Alexander Van Beek has been given a suspended 90 day sentence and the estate fined €200,000. The wine which is worth $2.3 million U.S. has been ordered destroyed. The winery says the error was not their fault. The battle in court will continue. (Chaptalization is illegal in California).
Nice Housewarming Gift
Chrissy Teigen and John Legend gave a Champagne vending machine to Kris Jenner as a housewarming gift. The machine dispenses Moet & Chandon Champagne and will be installed in her kitchen.
Warning Label Dispute
French wines will be required to carry a warning on their front label according to Health Minister, Agnes Buzyn. The requirement warning about drinking during pregnancy and under the age of 18 is already in force. The plan is to move it to the front of the bottle. More than 60 of France's top estates wrote an open letter that appeared in French newspaper, Le Figaro. The winery owners say the requirement will turn wine into a
"criminal product" and "damage the soul of France."
English Elms and Wine
A team of researchers from Polytechnic University of Madrid traced the DNA of English elm trees to find out why they were so susceptible to Dutch Elm Disease. Their study showed that all English elms seem to be descended from a single strain that originated in central Italy near Rome. With no genetic diversity the disease devastated millions of trees across the UK. The trees are descended from cuttings brought by the Romans when they occupied Britain in the 1st and 2nd centuries AD. At the time grape vines were trained to climb the trees for support. The growing method continued in vineyards in Italy up to the 19th century. When the Romans left Britain the vineyards died, but the elm trees remained and flourished.
Beer
Record Number of Brewers
Figures are in from the Brewer's Association and the number of breweries continues to grow. 2018 opened with more than 6,300 licensed brewers in the U.S.
Eggs in my Beer
Carlsberg created a beer infused with caviar for the World Cup in Moscow. The company says the price of the product encouraged moderation.
Beer Train
The Napa Valley Wine Train is now the Napa Valley Hop Train on Mondays. For 2 hours riders enjoy the views of the countryside and brews from Napa Palisades Beer Company. On the trip they can drink three brews: 1849 Gold Rush Red (5.7%ABV), Loco IPA (7.5%ABV), and Little Loco Session (5%ABV). Cost for the trip $75 per person.
Imports from AB/Inbev
AB/Inbev has received permits from the ATF to import several of the company's Craft Beers into the U.S. The brands they will be bringing in are Camden Town Brewery from the UK, Cervejaria Colorado from Brazil, Artesanas de Malta y Cebada from Mexico, Newlands Spring Brewing of South Africa, Archibald Microbrewery of Canada and Belle-Vue Brouwerij of Belgium.
Ancient Beer Factory
Archaeologists from Lund University in Sweden have found evidence that the community of Uppakra in southern Sweden was brewing Beer on a mass scale and trading it by sea. The town was a center of trade and culture in Scandinavia during the Iron Age. Although there are no written records from the time, archaeobotanist, Mikael Larsson was able to carbon date grain found among brewing equipment at the site and date it to 400-600AD.
Short Fill
A major restaurant chain in the UK has been caught selling pints of beer (568ml) in glasses that were 8ml too small. The chain immediately recalled and replaced all of its glasses. The name of the chain was withheld. Bar glasses in the UK are marked with a crown and a number. The number is the volume content. Therefore glasses marked (crown) 568 that are actually smaller are a violation of weights and measures laws in the UK.
$10 Million Smuggled Beer
Customs officials in the northeastern China city of Ningho confiscated more than $10.6 million (U.S.) worth of smuggled Beer. 12 people were arrested for intentionally falsifying customs documents. The Beer all originated in Europe and was scheduled to be sold during the World Cup.
Pabst Future in Doubt
Pabst and Miller/Coors will go to court this November over their custom brewing contract. Under the contract Miller/Coors custom brews Pabst and the other brands in the Pabst portfolio. The contract expires in 2020 and has options for Pabst to renew. Miller/Coors wants to end the contract. Pabst faces the end of its existence without the contract. There are no other breweries big enough to make enough beer and the cost and time involved in building one is prohibitive.
A Seagull Walked into a Bar
...and finally. The RSPCA in Somerset, England has been treating about 15 drunk seagulls a week. The birds are found staggering on the beach and reeking of Beer. The animal charity has not been able to find out where the birds are getting their drinks.
Spirits
Cherries Jubilee
Cherries Jubilee is a classic dessert. But, where and when did it originate? In the late 19th Century flambéing, or pouring alcohol on food and lighting it was a fad. Queen Victoria's favorite fruit was cherries. Her chef thought of soaking them in Brandy and serving them to her flaming or her Golden Jubilee in 1887. The dish was an instant hit, but still not the way we know it today. Cherries Jubilee was easy to make and became popular as a home made dessert. Then someone thought of adding vanilla ice cream. Wow! Then it was fabulous! Too bad for Victoria. She never tasted the dessert in its final form.
Ginspiration
Hotel du Vin, with 5 locations in the UK, has set up "Ginspiration suites." The suites feature hanging planters growing the various botanicals in Slingsby London Dry Gin and a potted grapefruit tree. Each suite also has 750ml bottles of Slingsby Gin and Slingsby Rhubarb Gin for guests enjoyment.
Whisky?
D'Aquino Bros. Has been accused by Australian authorities of selling fake Scotch Whisky. The Scotch Whisky Association has also filed suit against D'Aquino. The actions claim analysis shows the products do not contain distinctive trace elements that identify Scotch. The brands in question are "The Black Scot", "The Clansmen", and "J.B.R. Scotch Whisky."
Warehouse Collapse
A warehouse owned by Sazerac's Barton 1792 collapsed in Bardstown, Kentucky. Half of the 7 story 1940's structure came down on June 22 and whiskey poured from the warehouse for 3 hours. The company tried to reinforce the remainder but had to discontinue the effort due to worker safety issues. The rest crashed on July 4. 9,000 barrels were affected. Some may still be intact under the debris. (and no one had a straw)
They're Playing Our Song
Copper Kings in Louisville, Kentucky is aging its Brandy with music. The distiller favors reggae or rhythm & blues. It plays the music through sub-woofers in its aging cellar. The distillery explains the process "The alcohol molecule being less dense than a water molecule starts to move away from the pulse, and collide with other alcohol molecules inside the barrels which eventually collide with the barrel wall, they slide up the wall, which starts to create a 'distillate wave' inside the barrel resulting in increased frequency of contact over time between the distillate with the barrel walls and in our opinion enhances maturation. And at the very least, happy brandy makes for happy drinking."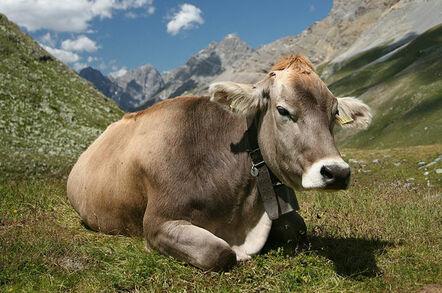 Black Cow
Researchers at Oregon State University are experimenting with making Vodka by fermenting and distilling whey. Whey is the liquid by-product that remains after milk curdles in the cheese making process. If the process is commercially feasible it will provide a method of disposing of whey at a profit. Currently, disposing of whey is a major problem for cheese makers. The experimental vodka, called Black Cow, is being tested for flavor profile.
Robot Home Bartender
Bibo Barmaid uses pre-made cocktail mixes (distributed in single-serving pouches) to create tasty cocktails on your counter top. Simply fill the machine's water reservoir, add a spirit (either rum, vodka, or tequila) using a shot glass that is included with the machine, and select a cocktail—Margarita, Cucumber Melon Martini, Rum Punch, Mai Tai, Appletini, and Tangerine Paloma are all currently available, with more on the way.
Once you insert your cocktail mix pouch into the machine, the Bibo Barmaid takes care of the rest, mixing the cocktail pouch and pouring it into your glass in less than 30 seconds. All you have to do is measure out a serving of alcohol, and you can enjoy a deluxe cocktail at home, mess-free. The system starts at $200 and includes the appliance itself, a cocktail shaker with a shot glass, and Margarita, Cucumber Melon Martini, and Tangerine Paloma cocktail mixes. Extra cocktail mix pouches cost around $2 a piece and are available in packs of 12 or 18.
Is That Bourbon GMO?
Some distilleries use non-GMO (non-genetically modified organism) corn to make Bourbon. Some do not. It's hard for consumers to tell the difference because the Alcohol Tax and Trade Bureau has ruled that including any mention of non-GMO corn on the label would be misleading. But, that doesn't stop distillers from mentioning it in their advertising. Wild Turkey is quite vocal about it in their ads. Buffalo Trace uses non-GMO corn but only mentions it in the fine print. The company operates in a more low keyed manner. Some craft distillers use non-GMO corn. Brown Forman discontinued using non-GMO corn in 2010 when the quantity needed to make its 22 million cases of Jack Daniels' sold each year just wasn't available at a reasonable price. That year the company switched to GMO corn. Today about 85% of commercially grown corn is genetically modified.
The Bear Facts
...and finally Mark Hough recorded video of a bear lolling in his unheated hot tub with the jets on. The bear played with the chlorinator and tossed the thermometer in the air, Hough said. "He was playing, having a grand old time," he added. The bear's dip lasted only a few minutes before it emerged and lumbered around the yard. Then it "popped out of the bushes, walked right over to the margarita, knocked it over and lapped it," Hough said.
Other Foods and Beverages
Famous Table Under Glass
Anthony Bourdain died in June. One of the most well known episodes of his program Parts Unknown featured a lunch with Barack Obama. The two enjoyed pork noodles and beer in a Hanoi restaurant. Bun Cha Huong Lien restaurant thought it was a historic moment and preserved it. If you visit the restaurant today you will find the table, stools, plates and utensils just as the pair left them. The entire scene is preserved and sealed in a glass enclosure. The check for their meal was $6.
Do You Remember Lucky Stores?
Do You Remember Lucky Stores? Well, they just may be back! Top management at Albertsons/Safeway is working on a secret "Project L". The rumor is that they will try the old Lucky format in some highly competitive areas.
Meal Kits Endangered
Meal kit companies continue to struggle. Chef d' closed its doors. Home Chef was sold to Kroger. Blue Apron is now selling through Costco at a 30% discount. Others are continuing to bleed lots of money. The problems are at all points of the business model. Production is capital and labor intensive, logistics are a nightmare, the cost of acquiring new customers is huge, bored customers bail after a few months, competition is intense, companies compete with themselves by discounting the kits through retailers, investors get tired of pumping in money. The only two alternatives are to sell out or close the doors.
Kroger Changes Payment Terms
Kroger announced that it will extend its payment terms to 90 days with all creditors beginning August 1. The company says the new terms will "smooth our cash conversion cycle, more efficiently manage our working capital to re-invest in our business, and harmonize our terms with industry peers." Far from "harmonizing", the arbitrary decision is a violation of federal and state laws. California law requires alcoholic beverages to be paid for within 30 days. The law requires shipments not paid for at 45 days to cause the supplier/buyer relationship to become C.O.D. Federal law under PACA (Perishable Agricultural Commodities Act) requires fresh produce to be paid for in 30 days. Further, Kroger says it has partnered with Citibank to "offer suppliers an early payment option." Suppliers can receive payment in 10 days of invoice approval by discounting the invoice by .72%. The bottom line is that suppliers will be paying at an annual rate of more than 26% to finance Kroger's business. Produce growers associations raised objections to the new system and Kroger went back to 30 days on produce. The question is what is Kroger's real need? If the move is successful it will have borrowed $3.5 billion interest free from its suppliers.
Soda Tax Dead?
It's too soon to know whether soda taxes will improve public health. But early evidence suggests that they do work in making soda more expensive, and lowering sales. Those effects are in keeping with the goals of advocates, but irritating to the companies that make, bottle, distribute and sell sugary beverages. But that may be the end of the line. A bill backed by the soda industry to bar cities and counties from passing new taxes on food or drinks passed the Legislature and was signed by Governor Browm.
Will Oreo's Ever be the Same?
Oreo's will be offered in 6 new flavors this Fall: Strawberry Shortcake, Pistachio Thins, Chocolate Peanut Butter Pie, Peppermint Bark, Rocky Road Trip, and Birthday Cake Oreos in 3 Mickey Mouse shapes in the same package. What are they doing to a classic? What is this world coming to?
Oops! We Lost Count!
...and finally. Joey Chestnut won the Nathan's Hot Dog Eating Contest at Coney Island on July 4 with 64 hot dogs. But the scoring was wrong! Joey insisted that he did better than that with 74 hot dogs. After a review, it was revealed that the official counters had indeed made a huge mistake. With Joey eating a hot dog every 8.1 seconds they had lost track and his score was really 74. Meanwhile, several things had happened. ESPN2 had switched to other programming so viewers worldwide didn't know they had witnessed a new world record. There was over $1 million in bets riding on Joey's final count and he had crossed the odds betting line turning winners into losers.
The Changing Market
Trend
73% of millennials prefer to drink at home.
Growth of Private Label
Private label grocery products increased by 4.1% in 2017 to $138 billion. The growth was primarily in non-supermarket channels. Drug and General Merchandise stores took the bulk of the new grocery private label sales according to the Food Marketing Institute and IRI.
Recipes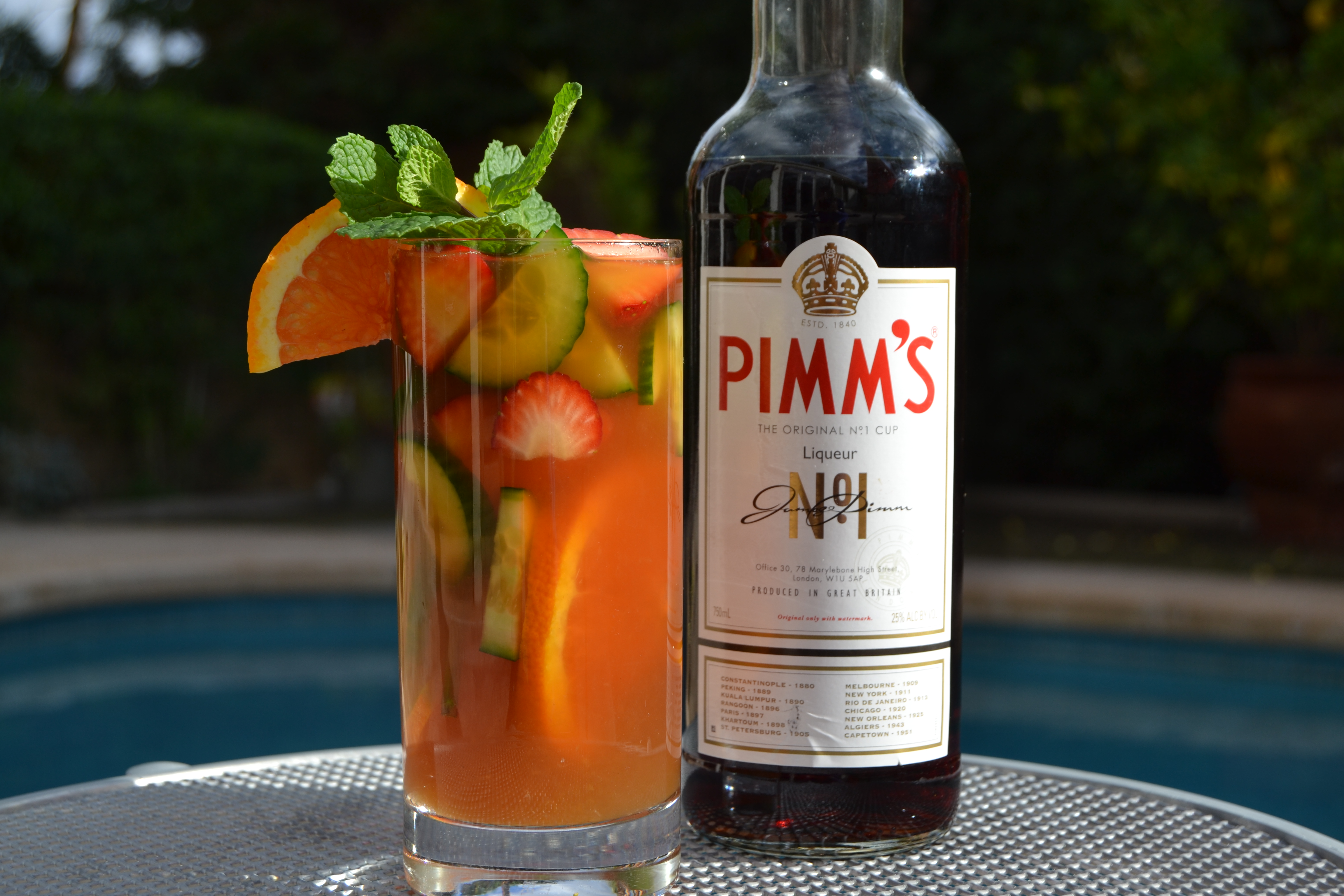 Pimm's Cup
2 oz. Pimm's No. 1
4 oz. English lemonade or lemon-lime soda
Mint sprig, cucumber slice, strawberry slice and apple slice, for garnish
Add ice to a chilled tall glass. Add the Pimm's and lemonade or lemon lime soda. Stir gently, and garnish with the mint sprig, cucumber slice, strawberry slice and apple slice.
The Crackle
1 1/2 oz Vodka
1/2 oz Campari
2 oz Blood Orange Juice
Put all ingredients in a rocks glass with ice. Stir. Garnish with an orange peel.
Tasting Notes
Each month we are out there looking for wines that "over deliver"; wines that offer more than others in their category and price level. We search out the wines that you can buy to help build your business; wines that make customers happy and keep them coming back. These are wines we rate as good buys and best buys. Check our notes. The opinions in the reviews are our own and unsolicited. We receive no compensation from wineries or brokers. This month there were several wine tastings that showed some very nice wines available at reasonable prices. The prices shown are approximate retails.
The 5th Annual Garagiste Urban Exposure Festival was held at the Santa Monica Bay Women's Club. The historic building dates to 1914. The wines were very contemporary and showed the skills of the winemakers and the quality of the grapes. The overall experience was memorable. We tasted many. The choices were difficult. Below we have listed some of our favorites.
Wildwood Oak Winery "Take a Chance on Me" ABBA Vineyard Syrah 2015. Soft, full body, good nose, dark ruby, $45. Chardonnay Elk Vineyard 2016, bright, clear, balanced, $33. Contact Anita Matlock, President and Winemaker at (951) 314-1740 or anita@wildwoodoakwinery.com
Volatus Wines Bloody Well Right" Tannat 2015, a delightful expression of this full bodied red, dark ruby, good nose, good fruit/acid balance, will age well, $33. Reserve Red 2007 (Syrah/Malbec blend) full body, good nose, dark ruby, this is a BIG wine already 11 years and it has lots of years to go. This is the best buy at the tasting at $25. Contact Victoria Schmitt, owner at volatus@volatuswine.com or text (805) 550-4274.
Vinemark Cellars. Mark Wasserman always seems to find the best grapes and treat them just right. Cabernet Franc 2014, soft, full body, dark ruby, good nose, 14.2% ABV a good buy at $33. Petite Sirah 2014 soft, full body, dark ruby, good nose, a good buy at $33. Mezzanotte 2014, a blend of Primitivo and Peite Sirah, soft, full, dark ruby, good nose, a very good buy at $32. The are all big, well balanced wines. Contact Mark at (805) 558-1920.
Parmeson Wines Sauvignon Blanc 2017, Indian Springs Ranch Sonoma, good nose, clear, light, dry, $23. Contact Tom Parmeson at tom@parmesonwines.com or (707) 477-5905.
Metrick Wines Santa Barbara Sauvignon Blanc 2017, dry, good nose, clear, fruity $28. Contact Alex Russan at info@metrickwines.com.
Marin's Vineyard Estate Malbec 2014, full body, dark ruby, good nose, balanced, $30. Late Harvest Viognier 2013, light, sweet, but not syrupy, 16.8% ABV, 375ml $15. Contact Marin Wolgamott at marinsvineyard@gmail.com or (831) 905-2692.
L.A. Wine Project poured three Rose' wines. Each was semi-dry, had its own taste and character. All were bright pink. All were delightful. Rose' of Syrah 2017 $20. Rose' of Mourvedre 2017 $20. Rose' of Grenache 2017 $20. Contact Jason Martin at jason@lawineproject.com or (646) 330-0019.
Luna Hart Wines. These wines are interesting. Cabernet Franc 2016, soft, full, good mouth feel, light ruby, $34. Gruner Veltliner 2017, semi-dry, fruit, good acid/sugar balance; this wine has much more character than the same grape from Central Europe. Aurora White 2016, a blend of Sauvignon Blanc 40%, and 20% each of Viognier, Roussanne, and Semillon, bright, fresh, fruity, a very good buy at $18. Contact Gretchen Voelcker at gretchen@lunahartwines.com or (610)880-6412.
Alma Sol Winery Chardonnay 2015, clear, full body, good nose, perfect for drinking now, a very good buy at $28. Meritage 2011, full body, dark ruby, good nose, $45. Cabernet Sauvignon Encantada 2015, full, round, fruity, good nose, dark ruby, $36. Contact Lisa at info@almasolwinery.com or (818) 231-2749.
Industry Calendar
7/4 Independence Day
7/17 Produce Expo - Anaheim
7/21 Garagiste Urban Exposure – Santa Monica
7/25 Maritime Wine Trading – SFO
7/28 Batonnage Women in Wine – Napa
8/5 Taste of Ecuador - LA
8/17-19 Wind & Fire – Santa Rita Hills
8/18 Latin Food Fest – San Diego
8/19-21 Restaurant and Hospitality Show – LA
8/19-21 Healthy Food Expo – LA
8/19-21 CoffeeFest - LA
8/30 Herzog Hawaiian Shirt Rose' - Oxnard
9/30 Great Wines of the Andes -SFO
Promotional Calendar
July
July 2 National Anisette Day
July 4 Independence Day
July 10 National Pina Colada Day
July 11 National Mojito Day
July 14 National Grand Marnier Day
July 19 National Daiquiri Day
July 21 National Strawberry Rhubarb Wine Day
July 24 National Tequila Day
July 25 National Wine and Cheese Day
July 27 National Scotch Day
August
August 3 National IPA Day
August 3 National White Wine Day
August 8 International Beer Day
August 16 National Rum Day
August 18 National Pinot Noir Day
August 25 National Whiskey Sour Day
August 28 National Red Wine Day
August 29 National Lemon Juice Day
New Legislation for 2018
Our industry has more laws controlling it than most industries. The State
Legislature and the ABC give us license privileges and can take them away. New alcoholic beverage laws were passed that are effective in 2018. Many critical issues are pending. Do you know about them and are you prepared for the changes. Is your business safe? Members are encouraged to look through the Legislative Bulletin. If there is a new law that is a problem for your business, call the association office now. The CBRA is your voice in Sacramento. If you are not a member, join today. The CBRA is your only voice when it comes to new beverage laws.
Brands and Comments
The CBRA Newsletter has not accepted any payment from any of the brands mentioned
in this edition. The editor, Ron Ziff, welcomes comments at ron@cbraliquor.org
CBRA Membership Remains Open
Now, more than ever, access to your industry is important. The CBRA is California's
only statewide association of licensed retailers, and our membership continues to be
open for the first time in 20 years.
At CBRA we deal with licenses and regulations that affect the beverage business on a
daily basis. That's why CBRA offers practical solutions, unique products, services,
information, and timely advice for both large and small beverage businesses. With
reasonable fees, superior service, and associates that are easy to reach, CBRA helps you
to run your business better and easier. One of the most valuable services we offer is that
call to the ABC to ask your question. We can ask that question and keep you anonymous. That's something you just can't do yourself.
Join or renew your valuable membership today. You can't afford to delay.
California Beverage Retailers Association – California's Only Statewide Association of Licensees. We're #1!
If you would like to be removed from this email list, please email to
ron@cbraliquor.org with UNSUBSCRIBE in the subject line.