posted by
cbra
on
Fri, 02/05/2016 - 10:03
California Beverage Retailers Association
Beverage Bulletin
P.O. Box 56686
Sherman Oaks, CA 91413
(818) 693-5561
Ron Ziff, Editor
September 2019
photo courtesy of National Archives
"There was a time when a state of mind could be defined or cured by a good martini. It was a benchmark for a good time, a good lunch, a good date, a great place. Now, more often than not, in more places than most, that American measuring stick has given way to "the new king: The Margarita." I don't know where or when or even how this started. I just know it's here."- Robert Redford, Movie star, director, producer (and high school classmate of Ron Ziff)
In this month's edition:
Headline News Stories - Amazon Opens Liquor Stores, Chef Andrés and Volunteers Feed Hurricane Victims, White Claw Outsells Budweiser, Napa Winery Owner Killed by Drone Attack
Celebrities in the Industry - John Malkovich, David Brooks, Jay-Z
Books - Ke-Tiki: The Keto & Low-Carb Guide to Tiki Drinks, The Bourbon King: Life and Crimes of George Remus, Wine from Grape to Glass, Italy's Native Wine Grape Terroirs, The Official Downton Abbey Cocktail Book, Craptails: The World's Worst, Weirdest and Most Disturbing Drinks, The Sentence is Death
TV & Movies - Game of Thrones, Outlaw King, The Great British Baking Show
Politics - Alcohol Tax Relief May Be Extended, Brexit?, U.S.-China Trade War, U.S.-EU Trade War on the Horizon, Disaster Relief Money 2 Years Late, Independent Contractor?
Wine - Gus Jian Zhu Becomes Master of Wine, Spotted Lanternfly Destroys Vineyards, Manischewitz Sold, Sarah's Vineyard Raises Money for Gilroy Victims,
Wine Embezzler Sentenced, A Hair Raising Wine Experience, Bollinger Plans for Climate Change, Climate Change Reduces 2019 Vintage Champagne, Climate Change in Sicily, How Much do You Know About Wine?
Beer - White Claw Outsells Budweiser, Bon & Viv Hard Seltzer and Football, What Do You Drink in the Shower?, Brewery Gets Death Threats, Transatlantic Beer, New Use for Beer Waste
Spirits - James Bond, Record Sales at Diageo, Strike Averted at Diageo, Bacardi Sued for Illegal Ingredient, Winning Cocktail, Tainted Liquor Kills 25 at Resort, Scientists Grow Barley to Resist Climate Change, Whisky Collection Sells for Record, How Stolichnaya Came to the U.S., Vaporized Vodka, What's in Your Baja Blast?, New Bar Doubles as a Hotel, University to Stop Serving Drinks to Students
Other Foods and Beverages - How Coca Cola Started, Landmark Restaurant Closes, A product Whose Time Has Come
The Changing Market - Retail Store Closings Continue, Chains Act on Gun Violence, Social Media Companies Add Age Gate, Food Truck Adds Cocktails,
End of Recycling in California?, How Low Can Interest Go?, I Think I Found You!
Health - More New Uses for Resveratrol, KetoDrunk, Crapulenc
Recipes - Vanilla Old Fashioned
Tasting Notes - Rose' and Bubbles Festival
and as always the Industry Calendar
Headline News Stories
Amazon Opens Liquor Stores
Amazon has applied for two retail licenses in the city of San Francisco. The first application is for a type 85 license which allows the sale of Wine for orders placed by telephone, mail, or the internet. This license is under Amazon's Prime Now business. Prime Now already delivers food items within a 2 hour window from the time the order is placed. The second license is a type 21, which allows the sale of Beer, Wine, and Spirits; but must be sold through a retail establishment that is open to the public during the hours of sale. That license application is for a warehouse and attached 200 square foot store in San Francisco's Dogpatch neighborhood. Amazon could use that license to deliver all three beverage types. Dogpatch is an area on the city's east side facing the bay, south of Portrero Hill and north of I-280.
Amazon has been operating a retail license in Los Angeles since February. Wine Searcher decided to check out the LA location for compliance. In a story published on August 19, it said that there is no store and Amazon was not in fact operating and open to the public at least 50% of the hours deliveries are offered. It also found that bottles were not on display and hours of operation not posted. It went on to say that the door had a clear "No Trespassing" sign on it. The Department of Alcoholic Beverage Control says that an investigation is underway. One possible violation is that the license application was knowingly filed under false pretenses. One question remains: The ABC usually inspects a premises before a license is activated; how did this site pass inspection?
Chef Andrés and Volunteers Feed Hurricane Victims
Chef Jose' Andrés and his World Central Kitchen provided thousands of sandwiches to victims of hurricane Dorian in the Northern Bahamas. The sandwiches were made at his restaurant in the Atlantis Resort in Nassau. The food was prepared by his staff and guests staying at the resort, who gave up their vacations to volunteer in the restaurant kitchens.
White Claw Outsells Budweiser
Management at White Claw claims their hard seltzer outsold Budweiser in the month of July. We haven't seen the figures yet. So we're not going to confirm. But, read the story in Beer below.
Napa Winery Owner Killed by Drone Attack
The White House confirmed that Hamza bin Laden, son of Osama bin Laden was killed by a U.S. anti-terrorist drone strike in Afghanistan. He was said to be a high ranking individual in Al Queda and this is a major blow to the organization. Hamza was the owner of Bin Ladin Vineyards in Napa Valley since his father's death. The 72 acre estate was founded in 1894 by his great grandfather, Awad bin Laden, and has fallen into disrepair since the founding of Al Queda in the 1990's. And there is a mystery surrounding the current news. The White House report says he was killed by the drone strike before February. Neighbors to the estate in Napa Valley reported seeing Hamza touring the estate with armed bodyguards in March.
Celebrities in the Industry
Actor, John Malkovich' Wine is made from grapes grown on his property in Provence, Cellier des Dauphins. The Wines are Cabernet Sauvignon, Pinot Noir, Cabernet Rose', a vintage and non-vintage blend of Cabernet Sauvignon and Pinot Noir. The Wines are labeled simply LQLC. Malkovich says "Both my Pinot and Cabernet are sort of oddly in the American style rather than a European style – a bit bigger, juicier and more fruit forward."
photo courtesy of National Archives
New York Times columnist, David Brooks first job was working as a bartender for a year. He says "It was the best job I ever had."
Jay-Z has released the third Champagne made from a blend of 3 vintages (A3). Armand de Brignac A3 is a blend of Blanc de Noir, 100% Pinot Noir from the vintages of 2009, 2010, 2012. Secondary fermentation and aging in the bottle for 6 years. Disgorged April 2019. The wine is said to have notes of blackberry, butter, gingerbread, stone fruit, cherry, strawberry, plum, vanilla, and pastry. You can compare the flavors on your own palate for only $1,000.
Books
Ke-Tiki: The Keto & Low-Carb Guide to Tiki Drinks by Jason Gawron. Amazon Digital Services, LLC, 37 pages, $2.99. Ke-Tiki offers over 50 recipes for Tiki fanatics and tropical cocktail enthusiasts who are looking for replacement ingredients while following a Keto or low carbohydrate diet. Each exotic component has been modified to reduce, and in most cases, eliminate sugar while keeping the integrity of its flavor. Readers will receive recipes for both home-made and store-bought substitutions, as well as nutritional information for each ingredient.
The Bourbon King: Life and Crimes of George Remus, Prohibition's Evil Genius by Bob Batchelor. Diversion Books, 336 pages, $27.99. On the 100th anniversary of The Volstead Act comes the epic, definitive story of the man who cracked the Prohibition system, became one of the world's richest criminal masterminds, and helped inspire The Great Gatsby. Love, murder, political intrigue, mountains of cash, and rivers of bourbon. The tale of George Remus is a grand spectacle and a lens into the dark heart of Prohibition
Wine from Grape to Glass by Jens Priewe. Abbeville Press, 312 pages, $49.95. The ultimate guidebook for wine lovers who want to understand how their favorite wines are grown, how they are produced, and how best to savor them. Wine expert Jens Priewe has revised his acclaimed guidebook to wine, providing his readers with the most up–to–date information on this topic. Tailor–made for the contemporary wine consumer who drinks what he or she likes, this vividly illustrated text discusses not only awe–inspiring vintages, but also unknown wines from countries only recently included on the wine maps of the world. Priewe provides a key to the complex language of wine and illuminates the science of wine making while honoring the art behind its creation. Half the book is devoted to the wine–making process itself; the other half examines the best wines of the world, country by country, and guides the reader to an understanding of the intricacies of wine tasting and appreciation. Illustrated with more than 1,000 color images, including computer graphics that explain the invisible processes of wine making; satellite maps and aerial photos of the world's most important wine regions; and photographs of individual vineyards by the world's best wine photographers, Wine: From Grape to Glass will quench the thirst for knowledge experienced by a true wine lover when uncorking a bottle of fine wine.
Italy's Native Wine Grape Terroirs by Ian D'Agata. University of California Press, 392 pages, $50. This is the definitive reference book on the myriad crus and the grand cru wine production areas of Italy's native wine grapes. Ian D'Agata's approach to discussing wine, both scientific and discursive, provides an easy-to-read, enjoyable guide to Italy's best terroirs. Descriptions are enriched with geologic data, biotype and clonal information, producer anecdotes and interviews, and facts and figures compiled over fifteen years of research devoted to wine terroirs. In-depth analysis is provided for the terroirs that produce both the well-known wines (Barolo, Chianti Classico, Brunello di Montalcino) and those not as well-known (Grignolino d'Asti, Friuli Colli Orientali Picolit, Ischia). Everyday wine lovers, beginners, and professionals alike will find this new book to be the perfect complement to D'Agata's previous award-winning Native Wine Grapes of Italy.
The Official Downton Abbey Cocktail Book by Downton Abbey and Julian Fellowes. Weldon Owen Publishers, 144 pages, $25. Timed to coincide with the much anticipated Downton Abbey movie, this enticing collection of cocktails celebrates the characters, customs, and drinking way of life at Downton Abbey. Cocktails were introduced in the drawing rooms of Downton Abbey in the 1920s, when US prohibition inspired the insurgence and popularity of American-style bars and bartenders in Britain. This well-curated selection of recipes is organized by the rooms in the Abbey in which the drinks were served and spans everyday sips to party drinks plus hangover helpers and more. In addition to classic concoctions like a Mint Julep, Prince of Wales Punch, and Ginger Beer, this collection features character-specific variations such as Downton Heir, Turkish Attaché, The Valet, and The Chauffeur. The recipes reflect drinks concocted and served upstairs and down, as well as libations from village fairs, cocktail parties, and restaurant menus typical of the time. Features 40+ color photographs, including drink images photographed on the set of Downton Abbey. Released September 17.
Craptails: The World's Worst, Weirdest and Most Disturbing Drinks
by
Clint Lanier
and
Derek Hambree
.
AO Media LLC,
94 pages, $19.95. Craptails brings the art of crapology to you through 200 of the most foul cocktail recipes ever imagined. These drinks - all real and found through research - are so terrible that some of their names can't even be repeated in mixed company. Featuring full-color images and ratings for each. You might have heard of the art of mixology. After all, the trend at any cocktail bar is to focus on drinks that take 20 minutes to make, cost $25 dollars, and need 12 different ingredients. That is mixology. But truly, anyone can juice a beet and then mix it with a spirit and deem it "art," but it takes a true artist to make a craptail. You might call those people "crapologists." You'll find their creations at any house party on a Sunday, any fraternity get together on a Friday night, and any low-down dirty dive bar on a Wednesday afternoon. These drinks – craptails - exist for no other reason than to make people cringe. They are disgusting, vile, nasty abominations that are ordered or made on a dare. They are beverages so horrible, either by name or ingredient, that people still talk about drinking them years afterwards.
The Sentence is Death by Anthony Horowitz. Harper, 384 pages, $27.99. Renowned British TV script writer, Horowitz, (creator of Midsomer Murders, Foley's War, and writer of some Agatha Christie Poirot episodes) puts himself into the story alongside detective, Hawthorne. This book would not normally be reviewed here. But, the murder weapon is a bottle of Lafite Rothschild 1982. What else could we do? The events told are real. Only (some of) the names are changed. Why was Lafite 1982 the murder weapon? How did the ₤3 million wine collection become involved? Who was cheating on taxes and legal disclosures? And where does reality end and fiction begin? The answers are up to you, the reader.
TV & Movies
Game of Thrones
Diageo will introduce two new limited edition Whiskys honoring the hit HBO series, Game of Thrones. They will replace White Walker and are scheduled for release this October. A Song of Ice (80.4 proof) is inspired by the northern House Stark, made with single malts from Clynelish and Southerland, it has a "clean taste like the unforgiving force of ice that shapes mountains and stops rivers." The label features a direwolf; symbolizing the House Stark. A Song of Fire (81.6 proof) is "rich and spicy" and has smokey flavor from the peated malts of Caol Ila. The bottle design is fiery due to House Targaryen's dragon. The series is over, but the promotions live on.
Outlaw King
Netflix's original movie Outlaw King portrayed the life of Robert the Bruce of Scotland in the 14th century. Robert was king and the 7th Lord of Annandale. Annandale Distillery has created Outlaw King Blended Scotch Whisky in conjunction with Netflix. Distillery owner, David Thomson says "Outlaw King Blended Scotch Whisky, (has) an edge that's as keen as the blade of Bruce's great sword."
The Great British Baking Show
California brewer, Armistice Brewing, in Richmond California, had planned a release of a Pastry Stout flavored with raspberry jam named Mary Berry Stout in honor of Mary Berry, star of The Great British Baking Show. The brewery received a cease and desist letter just hours before the release of the Beer, which was already packed for shipping. They did the best thing possible and put stickers over the label renaming the Beer Cease and Desist Berry Stout.
Politics
Alcohol Tax Relief May Be Extended
The Senate Finance Committee has issued a report that says the Craft Beverage Modernization and Reform Act should become permanent. The Act lowered taxes on alcoholic beverages and was passed in 2017. It is scheduled to expire on December 31, 2019 if not extended. The Senators on the task force that recommended the extension to the Finance committee were Pat Roberts R-Kansas, Robert Menendez D-New Jersey, Steve Daines R-Montana, and Maggie Hassan D-New Hampshire.
Brexit?
Boris Johnson has been chosen as the new Prime Minister of the UK. Johnson is in favor of Brexit under any circumstances. Critics are warning that a no-deal Brexit will leave the UK at a trade disadvantage with Europe. They say it will also leave the country without the protection against bogus products. EU rules protect against products with questionable origin and formulations. All those regulations would be gone and British consumers would be bombarded with fakes. Europol and Interpol run a joint agency named Opson. In 2018 the agency confiscated 16,000 tons of fake food items and 33 million liters of fraudulent beverages including Wine and Spirits. The fakes were produced by organized crime syndicates and the fear is that the products apprehended were only a small portion of the whole. Without Opson and regulations the UK could become a wide open market for fraudulent products.
The beverage sector of the UK economy is complaining that the government isn't considering the effects of a no-deal Brexit on the industry. An abrupt break on the October 31 deadline will lead to considerable disruption. The industry is already stockpiling ahead of the holiday season and warehouse space and funding are at a premium. Import certificates will be required post-Brexit. The government had first said it would not require the certificates for the first 9 months following Brexit. Then the ruling was reversed. The WSTA says that will force them to file 600,000 certificates with the government that has no one to read them. The industry's cost for the paperwork will be more than ₤70 million. They would prefer the 9 months be used to create a less burdensome 21st century system.
U.S. - China Trade War
President Trump imposed a 10% tariff starting September 1 on the remaining Chinese goods that are not already subject to tariffs. In retaliation the Chinese government allowed its currency to float and be devalued by market forces; thus reducing the cost of Chinese products. China also said it would stop purchasing all U.S. farm products. Then the President called for the Federal Reserve to devalue U.S. currency. This move would make U.S. goods cheaper to foreigners but also be inflationary and devalue the cash held by Americans. Then the President berated the Federal Reserve for not lowering interest rates. The President has now postponed many of these tariffs until December 15 to allow U.S. consumers to do holiday shopping at pre-tariff prices. The Chinese then announced an additional round of tariffs to go into effect October 1 and the U.S. countered with more tariffs on Chinese goods to take effect the same day.
U.S. - EU Trade War on the Horizon
A tariff war looms with the EU as the administration threatened tariffs on 300 EU products including Wine, Beer, and Spirits. It is anticipated the EU would tax US products including Wine and Whiskey. U.S. industry members urged the government not to go ahead with the plan. Their argument: U.S. consumers would foot the bill and U.S. workers would lose 78,600 beverage industry jobs. Meanwhile, the U.S. is contemplating an increase in tariffs on EU goods. In anticipation of this move U.S. importers are stocking up on Wines and cheeses from France and Italy. On the list of other goods that could face new tariffs on the EU front is Scotch Whisky. At this point no one has a clue whether Scotch would be included if the Brits go through with Brexit. And as we are writing this, the President has threatened a 100% tariff on European Wine, Cheese, and Olive Oil. This would be in violation of the agreements under the World Trade Organization which guarantee low tariffs on agricultural products.
Disaster Relief Money 2 Years Late
Victims of the 2017 Wine Country wildfires are still waiting for $200 million in relief funds. According to Sonoma County officials, the Trump administration has been slow to approve allocation of the funds even though Congress authorized the relief money in February 2018.
Independent Contractor?
In the annual end of the session rush, the California legislature passed AB5 which redefines employer-employee relationships and independent contractor status. The bill has been sent to the governor for signature. Once signed, the restructuring and legal battles begin...
Wine
Gus Jian Zhu Becomes Master of Wine
Gus Jian Zhu has joined the ranks of California's Masters of Wine. He has a master's degree in viticulture and enology from UC Davis. After college he gained winemaking experience at Cakebread Cellars and sales and hospitality at Hall Winery; both in Napa Valley. He became a wine educator working under Fongyee Walker MW and Edward Ragg MW at Dragon Phoenix Wine Consulting. His MW research paper was The impact of acidity adjustments on the sensory perception of a Californian Chardonnay. He also co-authored A Quarter Century of Wine Pigmentation Discovery which was published in the Journal of Food and Agriculture. He now offers his services as a consultant at Gus Zhu Consulting. He offers online classes in Wine and is a guest lecturer at Dragon Phoenix in Beijing and at the Napa Valley Wine Academy.
Spotted Lanternfly Destroys Vineyards
The Spotted Lanternfly has devastated vineyards in Pennsylvania. The insect sucks the sap from vines and then deposits a sticky residue on them. Infectious diseases then attack what's left of the vine. There is no currently known counter measure to protect the vines. Pennsylvania is the fifth largest wine grape producing state. Growers in other Atlantic states are bracing for the invasive pest.
Manischewitz Sold
The Manischewitz company has been sold to Kenover Marketing Corp. Kenover, also known as Kayco, is a distributor of kosher foods for the New York New Jersey area founded in 1960. The sale includes all food and Wine items manufactured by Manischewitz.
Sarah's Vineyard Raises Money for Gilroy Victims
Tim Slater, owner of Sarah's Vineyard, was shocked when a gunman opened fire at the Garlic Festival in his town of Gilroy. Tim and his staff dedicated the rest of August to doing what they could for the victims and their families. He pledged profits from his tasting room and national sales would go to relief. Tim said "Our goal at Sarah's Vineyard is to write a check for $10,000 on September 1st to the Gilroy Foundation's Victims' Relief Fund. We can't undo Sunday's painful events but we can try, in a small way, to help our city and neighbors begin to heal. This kind of tragedy is horrible anytime and anywhere. But it really hits hard when it happens in your own town and involves people you may know." Sarah's Vineyard is a 28 acre property just west of Gilroy in the Mt. Madonna district of the Santa Cruz Mountains. Varieties grown on the property are Pinot Noir, Chardonnay, Grenache, Mourvedre, Roussanne, Grenache Blanc, Piquepoul Blanc, Clairette, Blanche, and Counoise. We also had the opportunity to taste these excellent wines at the Epic Wine & Spirits tasting. See our tasting notes below.
Wine Embezzler Sentenced
Sharon Nitschke was convicted of embezzling AU$251,350 from the Riverland Vine Improvement Committee(RVIC) in Adelaide, Australia. She made an attempt at restitution by selling her home and returning $91,000 to the group. Based on her cooperation and restitution, the court did not sentence her to prison. Instead Nitschke was sentenced to 18 months home detention and 12 months probation. It was unclear how she would serve home detention after selling her home. The RVIC is a non-profit that experiments with grape varietals to find types that will thrive as the climate changes.
A Hair Raising Wine Experience
UK haircut chain, Toni & Guy, is serving customers a complimentary can of carbonated Most Wanted Pinot Grigio Fizz with each haircut. They feel it will bring customers back sooner for a haircut.
Bollinger Plans for Climate Change
Bollinger is experimenting with grape varieties to combat climate change. Today nearly all grapes grown in the Champagne region are Chardonnay, Pinot Noir, and Petite Meunier. However, there are four other varieties that are allowed in region; Pinot Gris, Pinot Blanc, Arbane, and Petit Meslier. Bollinger finds the latter two types the most promising because of their high acidity and is experimenting with growing and making Wine from them.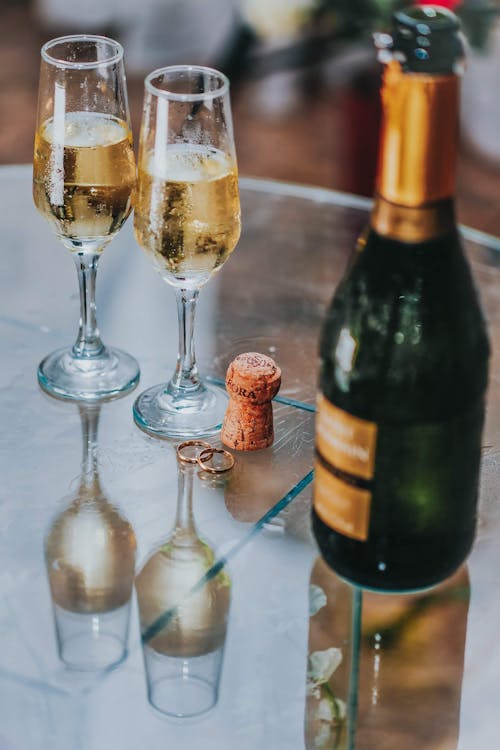 photo courtesy of Sergio Souza via Pexels
Climate Change Reduces 2019 Vintage Champagne
Climate change is affecting Champagne already. This year Champagne experienced frost in the spring, then hail, then storms, and powdery mildew all affecting Chardonnay. Finally, a summer marked by heat waves has reduced production by about 20% across the region.
Climate Change in Sicily
As climate change hits Italy, vintners in Sicily are planting a native grape, Nocera, which hasn't been used in vineyards since Roman times. The grape is mentioned by Pliny the Elder in the second century BC as being grown at the Roman estate, Marmertinum. The grape produces wines with deep color, high acidity, and strong tannins. To date only 30 hectares have been planted and most is used for blending.
How Much do You Know About Wine?
… and finally. 22 million bottles of Wine are consumed in the UK every week. How much do the drinkers know about what they're drinking? Ginger Research surveyed 1500 Brits on behalf of WSET (the British Wine & Spirits Education Trust). The results were astounding:
30% believe that terroir is a genre of French horror films
28% believe that terroir is a breed of dog
37% think that "corked" means that there are pieces of cork floating in the bottle
7% think that "corked" means a drinker has had one glass too many
29% said Sauternes is a variety of Oranges
20% said Sauternes is a beach resort on the Riviera
and 7% said Sauternes is a planet in our solar system
Beer
White Claw Outsells Budweiser
The Hard Seltzer niche has grown by triple digits annually since 2016. It appears that it will grow by 300% in 2019. At this time growth seems to be limited by production as stores seem to keep selling out. What's happening? White Claw has 60% market share and Truly has 30% share. All other brands have a 10% share combined. The two brands sell more than the entire Craft Beer segment combined. White Claw claims to have sold more than Budweiser for the first time during the month of July. Distribution is near 100% at off-sale. By contrast, distribution is only 20% at on-sale. White Claw is owned by Mark Anthony Brands, which also owns Mike's Hard drinks. Truly is owned by Boston Beer. Will growth continue or stall? Is this just a fad? Only time will tell.
Bon & Viv Hard Seltzer and Football
AB/Inbev's hard seltzer named Bon & Viv has been named the official hard seltzer of the NFL. The brewer has hopes the investment in the brand will pay off. The category is expected to have sales of $1 billion this year. Bon & Viv is currently #3 behind White Claw and Truly Hard Seltzer.
What Do You Drink in the Shower?
In a new "Made to Chill" campaign Coors Light is billing itself as the "shower beer." The ads show a man showering after a hard days work and popping open a can of Coors Light for cooling refreshment in the hot shower. The ad also shows a disclaimer on the bottom of the screen that says "do not try this at home."
Brewery Gets Death Threats
The Manhattan Project Beer Co., based in Dallas, Texas has been making Beers named Atomic Alliance, Double Half-Life, Dark Matter, and Inception. The Beers have generally been well received. That has ended with the introduction of Bikini Atoll, a 5.2% ABV Gose Beer. Bikini Atoll is in the Marshall Islands. The U.S. took over the islands at the end of WWII and used the atoll for 23 atomic bomb tests between 1946 and 1958. The company has had a storm of protests and even death threats over the naming of the Beer. Jack Niedenthal, Secretary of Health and Welfare for the Marshall Islands Republic sent an official letter stating "The bottom line is your product makes fun of a horrific situation here in the Marshall Islands – a situation that I promise you is still ongoing – to make money for your company. This is unacceptable to us." He went to say "As a nation, the people of the Marshall Islands have one of the highest cancer rates in the world, all of our families can tell a personal cancer story that often times can be traced directly to the nuclear testing period, my family included. I highly encourage you to discard this ill-considered product forever, and moreover, I believe you need to issue a public apology to our people"
Transatlantic Beer
Lone Pine Brewery in Maine and Saltaire Brewery in Yorkshire, UK have teamed up to create a Transatlantic Beer. The brew is made from New World Hops and Heritage UK Malts and Yeast. The Beer is called Have a Nice Day and both breweries are selling it in their local market.
New Use for Beer Waste
FUMI, a Dutch company is making vegan egg white substitute from spent yeast let over from Beer. The product can be used in industrial egg white applications such as binding, foaming, and emulsifying. The process to make the egg white substitute was developed by Wageningen University in order to find new uses for the waste. Spent yeast is usually mixed with spent grain and used as animal feed. The mixture is of such low value that some breweries have to pay to have it hauled away. The new product has the additional advantage of creating 95% less carbon emissions than real egg whites.
Spirits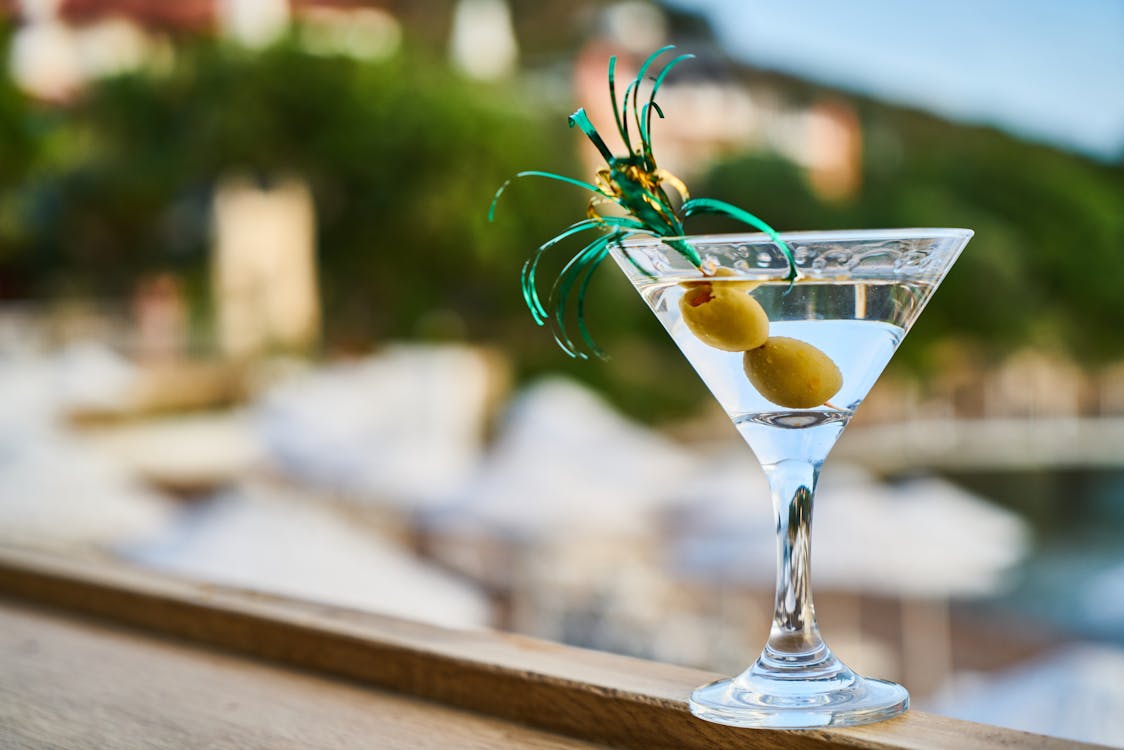 photo courtesy of Engin Akyurt via pexels
Bond, James Bond
Estoril, Portugal was the haunt of British, German, and other spies during World War II. Ian Fleming was one of those spies in 1941 staying at the Palacio Hotel with other Allies operatives. He spent his evenings at the English Bar; now known as the Spies Bar. Today you can stay at the same hotel, visit the same casino, and have your dry martini "shaken; not stirred" at the same bar. The only difference is that you have a choice of 23 brands of Gin. James Bond chose Gordon's, but today's Gin craze gives the nostalgia a new "twist."
Record Sales at Diageo
Diageo's net sales increased by 5.8% to $12.9 billion in the fiscal year ended June 30. Gin sales increased 22% and Scotch sales by 6%. Growth brands were primarily Gordon's, Tanqueray, and Johnnie Walker. Tequila growth came from recently acquired Don Julio and Casamigos.
Strike Averted at Diageo
Members of two unions have voted to strike Diageo distilleries and warehouses in Scotland. GMB and Unite Scotland have had a long time pay dispute with Diageo. The issue boiled over after Diageo's most recent profit report to its stockholders. GMB organizer, Keir Greenaway, said "This should be a wake-up call for Diageo – their credibility is really on the line against the backdrop of the recent financial results."
Then, just hours before the strike was scheduled to start, Diageo made a new offer. The union acted favorably and said that they felt the offer merited their members' consideration. Greenaway said "The offer is a two year commitment on pay and also sets out a time frame for the negotiation of a new collective agreement. Our strike action is now suspended while a full consultative ballot of our members takes place on the offer."
Bacardi Sued for Illegal Ingredient
Bacardi has had a class action lawsuit filed against it for an ingredient used in Bombay Sapphire Gin. The offending ingredient is called "Grains of Paradise" and is illegal in the state of Florida. Grains of paradise is a little known spice. It is the seeds of a plant closely related to ginger and cardamom. The spice gives the taste of black pepper with notes of citrus. Grains of paradise comes from Liberia and is also known as melegueta pepper, alligator pepper, or Guinea grains. The lawsuit alleges that hundreds of thousands of people may have been mislead into buying this "adulterated alcohol" and suffered damages. Grains of paradise has been used for centuries as a folk remedy to help digestion, to improve cardiovascular health, and to end unwanted pregnancies. The Florida law and similar laws in other areas date back to an 18th century law passed by the English Parliament forbidding its use in alcoholic beverages. At the time it was also used in making sausages and that use continues to today.
Winning Cocktail
Hudson Sanders from H Club of Los Angeles won the Hip Sip: Battle of the Modern Bartender Competition at the Western Foodservice & Hospitality Expo - Tequila Mezcal Edition, for his cocktail drink: "La Mujer Amada". The event was sponsored by Bar Business Magazine.
Tainted Liquor Kills 25 at Resort
Costa Rica's Ministry of Health closed 10 establishments and seized 55,000 containers of alcohol that contained methanol. 59 people had been hospitalized and 25 of them died after drinking the tainted liquor. The brands affected were Guaro Montano, Guaro Gran Apache, Aguardiente Estrella, Aguardiente Barón Rojo, Aguardiente Timbuka, Molotov Aguardiente, Guaro Chonete, Guaro Cuerazo, Guaro Sacheto, Red Star Brandy, Brandy Red Barnacle, Brandy Timbuka and Brandy Molotov. Methanol is a tasteless and colorless alcohol that is poisonous. By adding it to regular liquor (which is ethanol) the liquor is cheaper to produce and just as intoxicating. After drinking it, people become violently ill and sometimes die.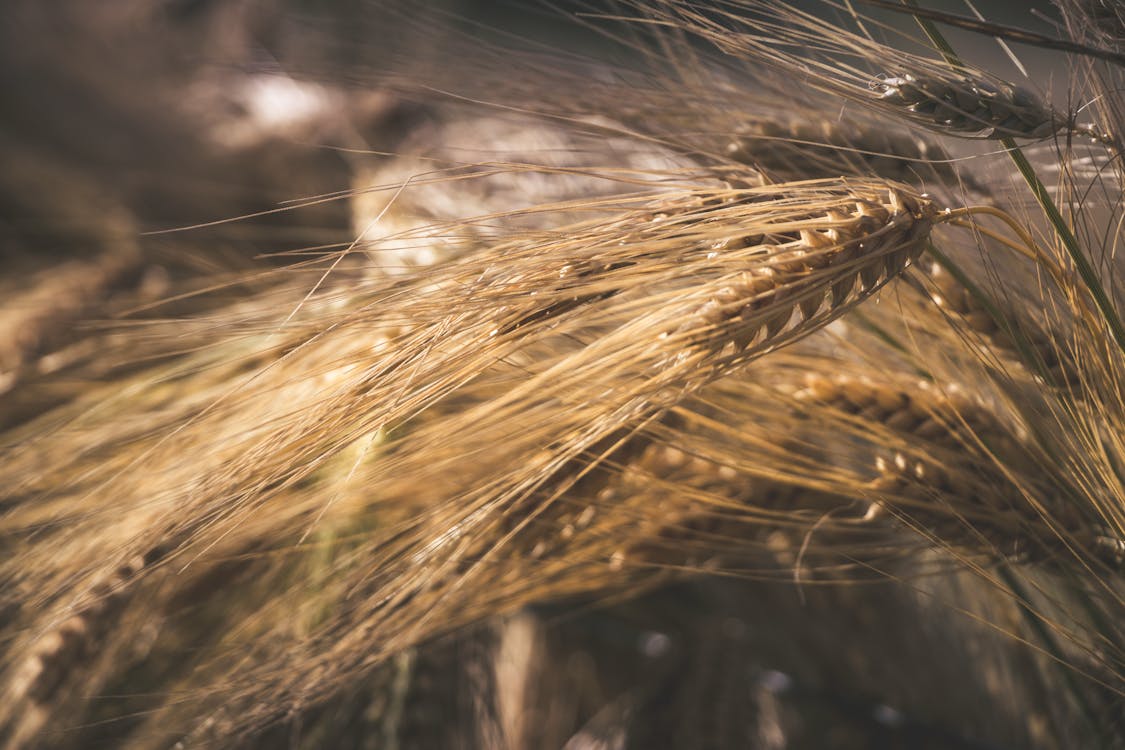 photo courtesy of Rehan Verma via pexels
Scientists Grow Barley to Resist Climate Change
Research at Heriot-Watt University in Edinburgh, Scotland has identified a gene in barley that makes the plant resistant to drought. The team, led by Dr Peter Morris, studied the approximately 39,000 genes to locate the one they were looking for. They consider their findings to be vital to the continued production of Scotch and Beer as the climate continues to change. The gene works by turning on other genes that protect the plant against heat stress and increase the amount of sugars and amino acids, and closing the pores that allow water to escape from the plant. The process allows the barley plant to continue to grow even though water is scarce.
Whisky Collection Sells for Record
A complete set of Hanyu Ichiro's "Card Series" Whisky was sold at auction by Bonhams in Hong Kong for HK$7.1 million (US $917,000). The 54 bottle collection is one of only four known to exist. The last sale of a complete set was in 2015, also by Bonhams, for HK$3.7 million.
Photo courtesy of National Archives
How Stolichnaya Came to the U.S.
On July 24, 1959 Richard Nixon and Nikita Krushchev had their famous "kitchen debate" at an exhibit of U.S. culture and products in Moscow. Their words and competition between the two countries made headlines worldwide. The event gave Nixon a solid lock on the Republican nomination for President in the 1960 election. But, a little noticed event quietly took place right afterward. Nixon led Krushchev to the nearby Pepsi-Cola booth. The night before, Pepsi executive Donald Kendall had asked Nixon to help him get Nikita to drink a Pepsi. Kendall had staked his career at the company on this trade show in defiance of his bosses. Krushchev liked the drink and Kendall struck a deal to ship syrup to the Soviet Union and bottle it there using Russian water. At the time, Russian rubles were worthless in international trade, so Pepsi was paid in Stolichnaya Vodka and the exclusive rights to U.S. distribution. Pepsi also enjoyed exclusive cola sales in the Soviet Union until 1985. Nixon lost his election bid. But, Kendall went on to become CEO of Pepsi.
Vaporized Vodka
A new trend is hitting UK nightclubs; Vaporized Vodka. The Vodka is vaporized into a mist by a VapShot machine and inhaled by the customer. By breathing in the alcohol, it enters the bloodstream directly. The alcohol mist by-passes metabolism and enters the brain via the bloodstream. The effect on the "drinker" is nearly instant and lasts about 20 minutes. Authorities are warning drinkers that breathing alcohol mists can also be highly dangerous. They warn that the danger is particularly acute for drinkers in their 20's, whose brains are not completely developed.
What's in Your Baja Blast?
Some Taco Bell restaurants are "Cantinas." They offer alcoholic drinks along with your tacos. But not all Taco Bell Cantinas have liquor licenses. How do they do it? The truth is they have Beer & Wine licenses. These restaurants use Wine Cocktail bases from San Gabriel Beverage Group. These Wine Cocktail bases are 20%ABV and are flavored to imitate distilled spirits. Petrov Reserve is like Vodka and it's gluten free, RJ Boone imitates Bourbon, Ron Copa Rica is like Rum and comes in Silver and spiced and coconut, English Crown is flavored like Gin, and La Quiere Triple Orange is there to replace Triple Sec in a Margarita like drink.
New Bar Doubles as a Hotel
The VanDyke Bed & Beverage in East Nashville's trendy 5 Points area is a place to get drinks with 8 rooms. The check-in desk is also the bar. Hotel guests can also enjoy their beverage on the patio and roof top. The rooms are liquor themed and named. The ground floor has two rooms named Rum and Tequila. The second floor has Gin, Vodka, Wine, and Beer. The penthouse has the Whiskey Suite that sleeps 10 and the Champagne Suite that sleeps 4. Reservations are available at www.vandykenashville.com.
University to Stop Serving Drinks to Students
...and finally. Abertay University in Dundee, Scotland has closed its bar in the student union. The university found that alcohol sales at the bar dropped by 2/3 when it opened a coffee cafe' in the library. A spokesperson said that the change was part of a trend away from drinking in campus bars across Scotland. Nearby St Andrews University, the leading school in the area has no plans to close its student bar.
Other Foods and Beverages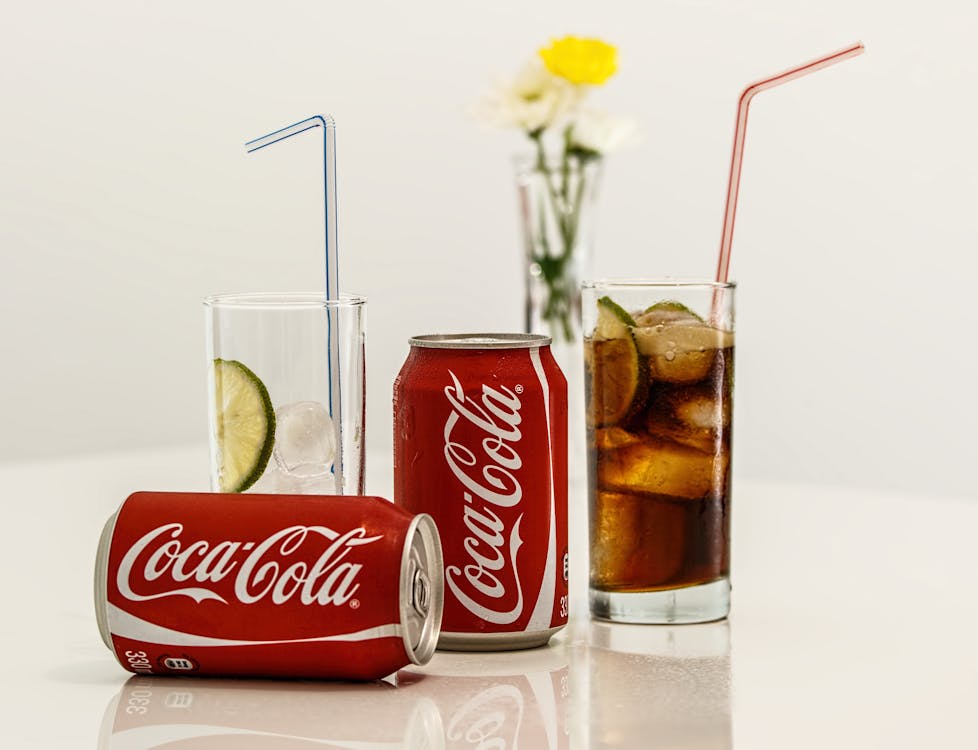 photo courtesy of Pixabay via pexels
How Coca Cola Started
Italian chemist, Angelo Mariani, invented and started marketing a drink he called Vin Mariani in 1863. It was based on Bordeaux Wine, Brandy, sugar, and contained cocaine extracted from coca leaves being imported from Peru. A 100ml glass contained alcohol and 21 mg of cocaine. It was a very potent drink. Mariani managed to get endorsements of the drink's healthful properties from President Ulysses Grant, Emile Zola, John Philip Souza, Thomas Edison, and Pope Leo XIII. Soon there were many copies made by competitors. One of these was created by Civil War veteran, John Pemberton, in Georgia in 1885. He added an extract of African Kola nuts, which contained caffeine, and called his drink Pemberton's French Wine Coca. First, alcohol was prohibited in Georgia, and later cocaine was also prohibited. Pemberton made a non-alcoholic version and used coca with the cocaine removed. He started bottling his drink in 1894 as Coca-Cola. Mariani's original formula was lost when he died in 1914. Pemberton's formula is the most closely guarded secret of today's Coca-Cola Company.
Landmark Restaurant Closes
Taix, one of LA's oldest restaurants, founded in 1912, (in its present location since 1962) has been sold and will be replaced by luxury condos. What other LA landmark restaurants and bars survive? Here's a list:
Original Saugus Cafe – Santa Clarita 1886 – 25861 Railroad Ave
Big Dean's Ocean Front Cafe – Santa Monica 1902 – 1615 Ocean Front Walk
Alhambra Cocktail Lounge – San Pedro 1904 – 216 W 11th Street
Golden Gopher – DTLA 1905 – 417 W 8th Street
King Eddy Saloon – DTLA 1906 – 131 E 5th Street
Cole's – DTLA 1908 – 118 E 6th Street
Philippe – DTLA 1908 – 1001 N Alameda
Fair Oaks Pharmacy & Soda Fountain – Pasadena 1915
Magee's Kitchen – LA 1917 – 6333 W 3rd St Farmers Market (since 1934)
Townhouse and the Del Monte Speakeasy – Venice 1918 – 52 Windward Ave
Musso & Frank – Hollywood 1919 – 6667 Hollywood Blvd
Barney's Beanery – Hollywood 1920 – 8447 Santa Monica Blvd
Pacific Dining Car – LA 1921 – 1310 W 6th Street
Tam O'Shanter – Atwater 1922 – 2980 Los Feliz Blvd
Mary's Market and Canyon Cafe – Sierra Madre 1922 – 561 Woodland Dr
The Derby – Arcadia 1922 – 223 E Huntington Dr
The Original Pantry Cafe – DTLA 1924 – 877 S Figueroa
Joe Jost's – Long Beach 1924 – 2803 E Anaheim St
Millie's Cafe – Silverlake 1926 – 3524 Sunset Blvd
El Cholo – DTLA 1927 – 1025 Wilshire Blvd
The Prince (originally The Windsor) – Koreatown 1927 – 3198 W 7th St
La Golandrina – LA 1930 – Olvera St (originally at the site of LA City Hall 1924 as La Mision. Movedin and renamed in 1930)
El Paseo Inn – DTLA 1930 – 11 East Olvera St
Canter's Deli - Fairfax 1931 – 419 Fairfax Ave
Frolic Room – Hollywood 1934 – 6245 Hollywood Blvd
Clifton's Cafeteria – DTLA 1935 – 648 S Broadway
The Mint – LA 1937 – 6010 West Pico
Lawry's The Prime Rib – Beverly Hills 1938 – 100 N La Cienega Blvd
Pink's Hot Dogs – Fairfax 1939 – 709 N La Brea
A product Whose Time Has Come
...and finally. 4th grader, Lana, at LA's Larchmont Charter School won the competition in the "Student Inventors Series" with her Avocado Toast Ice Cream. Her recipe "First get your vanilla base and don't flavor it too strong because you have to keep the avocado flavor strong. Add chunks of avocado for texture. Add some salt and pepper. Then chop up some bread to make bite size pieces, mix it all together and your done." The new flavor is now on sale at LA's Salt & Straw ice cream chain.
The Changing Market
Retail Store Closings Continue
In 2018 5,800 retail stores closed nationwide. 9,000 more are expected to close by the end of 2019 as customers continue to shift to buying online. Here's a list of probable closure from announcements and analyst's predictions. Many of the companies are in bankruptcy or liquidation already. Quite a few are national or regional women's clothing stores. The store closing will continue to keep pressure on shopping malls and the real estate companies that own them.
Lifeway (religious items) to close all 170 stores and sell only online
Bath & Body Works to close 24 stores
CVS to close 46 stores as the company shifts to online sales and health care units
Pier 1 Imports to close 145 stores
Payless ShoeSource continues liquidation under bankruptcy and will close all 2,100 stores
Gymboree will close all Gymboree, Crazy 8, and Janie & Jack locations. That's about 350 stores,
The Gap will close about 1,100 of its 2,300 stores and spin off Old Navy.
GNC to close up to 900 stores as leases expire.
Lowe's to close 51 stores.
Macy's to close 9 stores.
Charming Charlie's in liquidation will close 261 stores.
Bed Bath & Beyond to close 40 stores.
Barneys New York to close 15 stores.
JCPenney 27 closings.
Fred's Pharmacy closing 282 stores. Since most are in towns with populations under 15,000, it will leave many community's without a drug store.
Kmart and Sears to close 100 more stores this year. The Sears Chicago headquarters is closing.
Shopko in liquidation. All 363 stores will close.
Party City to close 45 stores.
Dressbarn will close all 650 stores.
Family Dollar will close an undisclosed number of stores.
Charlotte Russe clothing stores in bankruptcy will liquidate all 560 stores.
Nordstrom to close 4 stores.
Victoria's Secret more than 50 closings planned.
Chico's will close 250 Chico's, White House Black Market, and Soma stores.
Perkins and Marie Callender's will close all 29 locations
Avenue to close all 222 stores.
Foot Locker closing 165 stores.
Samuels Jewelers in bankruptcy will close all of its more than 100 stores.
Signet Jewelers including Kay's, Jared, and Zales will close 150 stores.
Performance Bicycle will close all 104 stores.
Ascena Retail will close 150 of its Lane Bryant, Catherines, Justice, and Ann Taylor stores.
Destination Maternity, Motherhood Maternity, and A Pea in the Pod will close up to 117 stores.
Vera Bradley (handbags and luggage) will close 50 of its 90+ stores.
A'Gaci in bankruptcy will close all 54 stores.
DKNY to close 40 stores.
Office Depot to close 50 stores including some Office Max locations.
Stage Stores including Peebles, Goody's, and Bealls will close 60 stores.
Build-a-Bear to close 30 stores.
The Childrens Place will close 45 stores including some Disney Store locations.
Williams-Sonoma will close 30 stores.
Abercrombie & Fitch to close 40 stores.
Saks Off 5th (Saks 5th Avenue Discount) will close 20 stores.
Beauty Brands to close 25 stores.
Target will close 6 locations as it shifts to online sales.
Henri Bendel will close all 23 stores.
Bi-Lo to close up to 20 stores.
Z Galleries to close 17 stores.
Things Remembered is in Chapter 11 and will close more than 200 stores.
J. Crew will close 7 stores.
Chains Act on Gun Violence
In September Walmart, Target, Publix, and Kroger announced new policies that customers are not allowed to carry a weapon into their stores, even in "open carry" states. In addition, Walmart will discontinue sales of handguns and ammunition that can be used in high capacity clips as current inventory is depleted. Walmart has had a 20% share of the ammunition market and expects the move to reduce its share to less than 9%. Both chains asked lawmakers to take action to strengthen background checks and take other gun control measures.
Social Media Companies Add Age Gate
As of July 24, Facebook and its subsidiaries, Instagram and WhatsApp, are limiting all viewing of alcohol and tobacco related content to those over the age of 18. Facebook is also banning the sale, trading, and gifting of alcohol and tobacco on Facebook and Instagram. Any users that violate the restrictions will be banned from the sites.
Food Truck Adds Cocktails
Teddy's Red Tacos has opened a second taco truck location. Tacos will be served 9am-5pm Tuesday through Sunday in the parking lot of Club Bahia at 1130 Sunset Blvd in L.A.'s Echo Park district. What's different? Not just the tacos. The truck also has a full bar open daily at 11am. Enjoy your tacos with Beer, Micheladas, or cocktails.
End of Recycling in California?
35 years ago the retail and much of the wholesale beverage industry was in turmoil as the state legislature required mandatory recycling and recycling fees. This month Toma, the state's largest recycling company shut down 284 recycling centers, laid off its employees, and closed its business. The company's closing statement said "With the continued reduction in state fees, the depressed pricing of recycled aluminum and PET plastic, and the rise in operating costs resulting from minimum wage increases and required health and workers compensation insurance, the company has concluded that operation of these recycling centers and supporting operations is no longer sustainable."
How Low Can Interest Go?
Some European banks are now charging little or no interest on loans. Rates have dropped to .5% or .75%. Jyske, Denmark's third biggest bank is charging negative interest. A borrower can get a 10 year loan at -.05% or a 20 year mortgage at 0%. That means they pay back less than they borrowed. The bank is, in effect, paying the borrower to take money off its hands. The bank is holding money from institutions at negative rates and passing some of the earnings on to individual borrowers. The actual cost to the borrower is slightly positive after production fees. Meanwhile, depositors sometimes have to pay to have the bank hold their money. UBS Bank in Switzerland charges depositors .6% on deposits over €500,000. Negative rates are now being offered in Japan, Germany, France, and other European countries.
I Think I Found You!
...and finally. Police occupied the IKEA store in Glasgow, Scotland on a recent Saturday to stop a planned 3,000 person game of Hide-and-Seek. This has been an ongoing problem for IKEA with warehouse style stores ranging in size from 70,000 to 700,000 square feet. Crowds in Europe have been playing the game for years. IKEA banned it in 2015. A company spokesperson said "We need to make sure people are safe, and that's hard if we don't know where they are."
Health
More New Uses for Resveratrol
Three new studies on the effects of resveratrol done at the University of Buffalo School of Pharmacy indicate that it inhibits the body's production of phosphodiesterase 4, an enzyme that causes depression. The result is better than taking anti-depressant pills. The second study found that resveratrol causes the body to increase omega-3 fatty acids that fight heart disease. The study was led by Ying Xu at and reported in the journal, Neuropharmacology. The third study, titled, A Moderate Daily Dose of Resveratrol Mitigates Muscle Deconditioning in a Martian Gravity Analog, showed that resveratrol can substitute for exercise and muscle tone for astronauts that will travel to Mars. That study was led by Dr. Marie Mortreux.
KetoDrunk
A new and growing fad is drinking on a Ketogenic diet. The diet seems to be suddenly coming on strong after laying dormant for a century. The theory of this diet is that it allows fats and minimizes carbohydrates. This allows you to drink and lose weight at the same time! Straight shots of Whiskey, Vodka, Gin, or Tequila are all OK because the carbs are gone after distillation. Mixed drinks are a problem because they include fruit juices, syrups, and even sugar. KetoDrinkers substitute bitters; sometimes their own formulation; or artificial sweeteners. The artificial sweeteners include stevia and Splenda or other more esoteric specialties like allulose or erythritol. KetoDrinkers even carry little packets when they go to a bar. There is even a cocktail book: Ke-Tiki: The Keto & Low-Carb Guide to Tiki Drinks. See the review above in our Book section.
Crapulence
….and finally. There are times the morning after that the word "hangover" just isn't good enough. The Oxford English Dictionary has just the word; "crapulence." The definition of crapulence is a feeling of "sickness or indisposition resulting from excess in drinking or eating."
Recipes
Vanilla Old Fashioned
Ingredients
One 1-inch piece of vanilla bean, split
One 1-inch piece of orange zest
1/4 ounce simple syrup
2 dashes of orange bitters
2 ounces bourbon
Ice
1 slice of orange
In a rocks glass, muddle the vanilla bean, orange zest, simple syrup, and orange bitters. Add the bourbon and ice, stir and garnish with the orange slice.
Tasting Notes
Each month we are out there looking for wines that "over deliver"; wines that offer more than others in their category and price level. We search out the wines that you can buy to help build your business; wines that make customers happy and keep them coming back. These are wines we rate as good buys and best buys. Check our notes. The opinions in the reviews are our own and unsolicited. We receive no compensation from wineries or brokers. This month there were several wine tastings that showed some very nice wines available at reasonable prices. The prices shown are approximate retails.
Wine Warehouse
The Wine Warehouse tasting was held at the Bonaventure Hotel in Los Angeles. There were many wines that each had a lot going for them. Some of our favorites are listed here. Contact your Wine Warehouse salesperson to buy.
Jacquart Brut Rose' Mosaique Champagne NV was a bright pink, nice bubbles, bright and fresh, delicious, 4 years on the lees. Chardonnay 40%, Pinot Noir, 35%, 25% Pinot Meunier. $50. Brut Mosaique NV, bright, fresh, yeasty, one of our all time favorites, a good buy at $45. Contact Wine Warehouse or Chris Collins at colvin1@verizon.net.
J Lohr Vineyard Cabernet Sauvignon 2017 Seven Oaks, full body, deep flavors, great nose, dark ruby. A good buy at $19.99. Contact Wine Warehouse or Mike Bell, area manager at mbell@jlohr.com.
Pedroncelli Zinfandel 2017 Mother Clone, Dry Creek, full body, dark ruby, good nose, a good buy at $16.99. Zinfandel Courage 2016, dark ruby, good nose, full body, from vines that range from 35 to 114 years old, a very good by at $35. Contact Wine Warehouse or call the winery at (800) 836-3894.
Epic Wine & Spirits
The Epic Wine & Spirits tasting was held at the Omni Hotel in Los Angeles. There were many wines that good to great. We list some of our favorites below. Contact your Epic Wine & Spirits salesperson to buy.
Butternut Cabernet Sauvignon 2017, 92% Cabernet Sauvignon, 5% Merlot, 2% Petite Verdot, 14.5% ABV, dark ruby full body, good nose, a good buy at $14.99. Butternut Rose' 2018, in the Provence style, fruity, bright pink, good nose, 100% Tempranillo, 12% ABV, a very good buy at $12.99. Contact Epic Wine & Spirits or Eric Pascal, BNA Wines director of sales at (209) 499-5040.
Sarah's Vineyard Chardonnay, Santa Cruz Mountains, 9 months in new and used barrels, bright, light oak, clean and clear, good nose, good character, $29.95. Madonna Blanc, Rhone style blend, 61% Roussanne, 17% Grenache Blanc, 17% Clairette Blanche, 5% Picpoul Blanc, dry fruity, good nose, $21. Pinot Noir 2016, 25% new oak, dark ruby, good nose, fruit and berry flavors, $40. We also tasted a rare treat; Syrah 2014, made with grapes from a neighboring property, Syrah, Carignan, Counier, full, fruity, good nose, dark ruby, beautiful now with a lot of years ahead of it, probably the most outstanding value at the tasting, $22. Contact Epic Wine and Spirits or Larry Reiter at Columbus Importing larry@columbuswineandspirits.com. See article above in the Wine section.
Cru Winery Unoaked Chardonnay 2016, clean and clear, good nose, floral taste, a good buy at $19.99. Contact Epic Wine and Spirits or Jason Hall at Jason@cruwineco.com.
Notorious Pink 2018 Provence Rose', a good solid Provence rose' in outstanding packaging, this should be a good seller that will make customers happy, $19.99. Contact Epic Wine and Spirits or Lisa Carrington at LisaC@NotoriousPink.com.
Shannon Ridge Buck Shack Bourbon Barrel Cabernet Sauvignon 2018, this wine is aged 3 months in used Bourbon barrels and packed in a jug style bottle, the taste is rich and warm with notes of caramel and chocolate, dark ruby, 17.1% ABV, $27. Contact Epic Wine and Spirits or Mitch Sargent at mitch@shannonridge.com.
Industry Calendar
9/1-10/31 Aussie Wine Month USA – Los Angeles
9/9 Wine Warehouse – LA
9/9 Aliane Wine Portfolio - SFO
9/14 Summit Beer Festival – Long Beach
9/14 Ramona Grape Stomp - Ramona
9/16 Tourine AOC Master Class - LA
9/16 Epic Wines – LA
9/16 Southern Artisan Spirits - LA
9/21 Craft Beer Festival – Long Beach
9/22 Kobrand Taittinger Somm Night – SFO, LA
9/23 Southern/Glazer – Long Beach
9/28 LA Beerfest – LA
9/28 Taste of Atlas Peak – Napa
9/28 Mutual Trading - LA
9/29 Great Wines of the Andes - SFO
10/1 Wines of Australia – West Hollywood
10/3 Wines of Australia – SFO
10/5-6 Newport Beach Wine & Food Festival – Newport Beach
10/7 Southern/Glazer – Huntington Beach
10/7 Mosaic Fall Tasting – Palm Desert
10/10 Youngs Market – Buena Park
10/11 You Really Wine Me – W Hollywood
10/14 You Really Wine Me – SFO
10/14 Wine warehouse – Palm Desert
10/14 Southern/Glazer – San Diego
10/21 Henry Wine Group – Palm Springs
10/21 Southern/Glazer – Palm Desert
10/23 Simply Great Italian Wine - LA
10/28 Skurnik Champagne tasting – LA
10/28 Southern/Glazer – Santa Barbara
10/29 Skurnik Champagne tasting – SFO
11/11 Veteran's Day
11/11 Southern/Glazer - LA
Promotional Calendar
9/1-30 Bourbon Heritage Month
9/7 National Tailgating Day
9/20 Grenache Day
9/28 National Drink Beer Day
9/29 Rosh Hashanah (Sundown)
9/30 National Mulled Cider Day
10/4 National Vodka Day
10/6 National Orange Wine Day Day
10/8 Yom Kippur
10/9 Beer & Pizza Day
10/12 Drink Local Wine Day
10/18 Global Champagne Day
10/28 National Champagne Day
10/31 Halloween
New Legislation for 2019
Our industry has more laws controlling it than most industries. The State
Legislature and the ABC give us license privileges and can take them away. New alcoholic beverage laws were passed that are effective in 2018. Many critical issues are pending. Do you know about them and are you prepared for the changes. Is your business safe? Members are encouraged to look through the Legislative Bulletin. If there is a new law that is a problem for your business, call the association office now. The CBRA is your voice in Sacramento. If you are not a member, join today. The CBRA is your only voice when it comes to new beverage laws.
Brands and Comments
The CBRA Newsletter has not accepted any payment from any of the brands mentioned
in this edition. The editor, Ron Ziff, welcomes comments at ron@cbraliquor.org
CBRA Membership Remains Open
Now, more than ever, access to your industry is important. The CBRA is California's
only statewide association of licensed retailers, and our membership continues to be
open for the first time in 20 years.
At CBRA we deal with licenses and regulations that affect the beverage business on a
daily basis. That's why CBRA offers practical solutions, unique products, services,
information, and timely advice for both large and small beverage businesses. With
reasonable fees, superior service, and associates that are easy to reach, CBRA helps you
to run your business better and easier. One of the most valuable services we offer is that
call to the ABC to ask your question. We can ask that question and keep you anonymous. That's something you just can't do yourself.
Join or renew your valuable membership today. You can't afford to delay.
California Beverage Retailers Association – California's Only Statewide Association of Licensees. We're #1!
If you would like to be removed from this email list, please email to
ron@cbraliquor.org with UNSUBSCRIBE in the subject line.