posted by
cbra
on
Fri, 02/05/2016 - 10:03
California Beverage Retailers Association
Beverage Bulletin
P.O. Box 56686
Sherman Oaks, CA 91413
(818) 693-5561
Ron Ziff, Editor
Ben Ziff, Publisher
July 2019
"Always carry a flagon of whiskey in case of snakebite and furthermore always carry a small snake." - W. C. Fields
In this month's edition:
Headline News Stories - Supreme Court License Ruling, More Lawsuits on Interstate Shipping, World's Richest Men are in the Beverage Industry, Jim Beam Warehouse Burns, Restaurant Network Checks Bar Patrons, Minimum Wage Increased
Celebrities in the Industry - Marc Leishman, Nas, Jean-Charles Boisset, All Time Low, Peter Andre, Kylie Jenner
Books - Batch Cocktails, Buttermilk and Bourbon, A Bloody Business, The World Atlas of Wine 8th Edition, Drink Better Beer, The Vine Witch
TV, Movies, & Sports - Lanson Sparkles at Wimbledon
Politics - No Beer for You!, Tariffs Tax Wine Exports, Wineries Don't Want Tariffs,
Distillers Don't Want Tariffs, International Lobbying for Spirits, A Bartender Can Do it Better
Wine - Wine Production Up Despite Climate Change, Storm Damages Vineyards from Burgundy to Switzerland, Heat Wave Damages Vineyards in Languedoc and the Rhone, Fire Damages Spanish Vineyards, Bordeaux Wine Rules Relaxed,
Burglary at French Wine Cellar, French Wine Fraud, World's Most Expensive Wine, New Zealand Wine Fraud, Cost of French Oak Barrels Spikes, Ship Tonnage, When Greek Wine was the Only Wine in France, 2019 Master of Wine Exam, Wine Tops Business in San Luis Obispo, Fire Prevention in the Vineyards, Hitting the High Notes
Beer - Shakespeare and Ale, What is Beer?, Patagonia's Sustainable Grain, Hard Coffee, Cyber Security at AB/Inbev, Pabst Yard Sale, Beer and Football, Beer and Baseball, Beer and Video Games, Beer and Bats
Spirits - Sailor Jerry's Wife Sues, When is Scotch Not Scotch?, Just Cool It!, TWA Cocktails at JFK, What's The World Coming To?
Other Food and Beverage - Earthquake Relief
The Changing Market - Into The 21st Century! - Monks Go Online, Urban Vineyard, What's in Your Bun?, Ladies First
Health - Eat Like Warren Buffett
Recipes - Mango Mojito, Prince of Wales Cocktail, Zombie
… and as always Tasting Notes, Industry Calendar, and Promotional Calendar
Headline News Stories
Supreme Court License Ruling
The U.S, Supreme Court ruled a Tennessee alcohol licensing law unconstitutional. The law required a license applicant to be a state resident for a minimum of 2 years before applying for a 1 year temporary license. At the end of the 1 year term the licensee could get a permanent license if he/she had been a state resident for a minimum of 10 years. The court ruled that the requirements of the law were discriminatory and had no basis in public health and safety. The case had originally been brought by a group of retailers to prevent Total Wine from applying for a license in Tennessee.
More Lawsuits on Interstate Shipping
Following the Tennessee decision, lawsuits have been filed in Indiana, Kentucky, New Jersey, and Texas. These states all prohibit shipping wines out of state. In addition, lawyers are revisiting a 2018 case in Michigan which left the question of out of state shipping open pending a Supreme Court decision. Meanwhile, the National Association of Wine Retailers is considering lawsuits in Illinois, Massachusetts, New York, Ohio, Pennsylvania, Maine, Washington, Arizona, North and South Carolina. The aim in all these cases is to enable free trade across the country according to Robert Epstein, a lawyer in one of the lawsuits. The theory is that states cannot discriminate between retailers inside and outside the state. The local opposition in each state comes from retailers and wholesalers who want to protect their market share.
World's Richest Men are in the Beverage Industry
LVMH Chairman and CEO Bernard Arnault has become the second-richest person in the world and in the beverage industry with a total net worth of $108 billion. According to Bloomberg News his net worth grew by $39 billion this year. Amazon's Jeff Bezos is still at the top of the list with a net worth of $125 billion. Bezos is in the retail side of the beverage industry with ownership of Whole Foods. Bill Gates (not in the beverage industry) has dropped to the world's third richest with only $104 billion.
Jim Beam Warehouse Burns
A huge fire destroyed a Jim Beam warehouse in Frankfort, Kentucky that held 45,000 barrels of Whiskey. Fire crews from 4 counties were called to control the fire. The authorities attempted to allow the structure to continue to burn until all the liquid was consumed. But, a large runoff went into a local stream that feeds into the Kentucky River. Thousands of fish were killed and floated downstream. As the alcohol plume in the river reached a length of more than 17 miles the company deployed barges with aerators to help restore the river's oxygen level. Meanwhile the liquid pollution headed toward the Ohio River. The warehouse was only 1 of 126 barrel warehouses Beam operates in Kentucky; storing 3.3 million barrels. Company officials said the loss amounted to about 1% of its aging stock and the Bourbon was relatively young, so the loss would not affect shipments of product. Each barrel held 53 gallons and would fill about 200 bottles. The total loss is estimated at 6 million bottles. The cause of the fire remains undetermined but was thought to be a lightning strike.
Separately, a warehouse owned by the O.Z. Tyler Distillery in Owensboro, Kentucky partially collapsed spilling 4,500 barrels into a field. Altogether, there were more than 19,000 stored in the building. The barrels will all be moved to another warehouse. Only a few of the barrels were damaged. This follows a warehouse collapse in June of 2018 at the Barton Distillery in Kentucky. First, half the warehouse collapsed. Then a few weeks later, the rest came down. In all 18,000 barrels were destroyed.
Restaurant Network Checks Bar Patrons
PatronScan, an ID checking program, marked its one year anniversary in Sacramento. The program links 30 bars and restaurants in a network that records problem customers and bans them from all the participating establishments for 1 month to up to 5 years. Customers get on the do-not-serve list for offenses like causing a disturbance, fighting, or using false ID. More than 1,000 people are currently on the list. The city of Sacramento has been requiring licensees with entertainment permits to join the system. When a customer enters the bar he is required to go through a booth and have his drivers license scanned and photo taken. The information is available in case there is a problem and is stored for 30 days. PatronScan is made by the Canadian company, Servall Biometrics.
Minimum Wage Increased
On July 1, 2019, the minimum wage increased in the cities of Los Angeles & Santa Monica, and the County of Los Angeles. The City and County of Los Angeles Minimum Wage Ordinances both mandated annual wage increases until it reaches $15.00 per hour on July 1, 2020. Small businesses (less than 25 employees) have an additional year to comply with the law.
If you're doing business outside these areas we highly recommend that you check with your local municipality on the minimum wage rates to ensure your POS is programmed correctly with the current minimum wage.
In April 2016, the State of California passed legislation raising the minimum wage for all industries that went into effect January 1, 2017. The law mandates annual wage increases until it reaches $15.00 per hour on January 1, 2022 or for smaller businesses (25 or fewer employees) on January 1, 2023, see chart below.
All hotels have a higher minimum wage
| | | |
| --- | --- | --- |
| City of Los Angeles Minimum wage | Businesses with 26 or more employees | Businesses with 25 or fewer employees |
| 07/01/19 | $14.25 hour | $13.25 hour |
| 07/01/20 | $14.25 hour | $15.00 hour |
| 07/01/21 | $15 hour | $15 hour |
| | | |
| --- | --- | --- |
| California statewide minimum wage | Businesses with 26 or more employees | Businesses with 25 or fewer employees |
| 01/01/19 | $12 hour | $11 hour |
| 01/01/20 | $13 hour | $12 hour |
| 01/01/21 | $14 hour | $13 hour |
| 01/01/22 | $15 hour | $14 hour |
| 01/01/23 | $15 hour | $15 hour |
Celebrities in the Industry
Golfer, Marc Leishman, is partnering with Back Bay Brewery in Virginia to custom produce Leishman Lager. He is setting up national distribution in the U.S. and plans to export it to his home country, Australia, within 2 years.
American rapper, Nas, will open a Sweet Chick restaurant in London. The eatery will duplicate the menu of his restaurants in New York and LA; featuring fried chicken, waffles, and Killer Cocktails.
Jean-Charles Boisset has opened a Wine museum called 1881 Napa. The museum and tasting room are in a farmhouse behind his recently purchased Oakville Grocery.
The pop-punk band, All Time Low, recorded Everything is Fine and has released a Cabernet Sauvignon named Everything is Wine. The wine is bottled by E2 Family Winery in Lodi. The band says "Throw on your favorite record and raise a toast to the moments that will live on forever at the bottom of this bottle." $24.95 plus shipping.
Pop star, Peter Andre, partnered with Bulmers Cider, 25 volunteers, and The Orchard Project to restore a community orchard in Manchester, England. The Orchard Project is a charity that has restored more than 200 community orchards over the last 5 years with the help of more than 3,000 volunteers.
Kylie Jenner has applied for trademarks "Kylie" and "Kylie Jenner" for spirits, liquor, wine, alcohol cocktail mixes, prepared wine cocktails, non-alcoholic cocktail bases, energy sports drinks, smoothies, beers and also to use the marks for restaurants, bars and cocktail lounges. She has already created an international brand with Kylie Cosmetics.
Books
A Bloody Business by Dylan Struzan. Hard Case Crime, 640 pages, $25.99. In 1919, the National Prohibition Act was passed, making it illegal across America to produce, distribute, or sell liquor. With this act, the U.S. Congress also created organized crime as we know it. Italian, Jewish, and Irish mobs sprang up to supply the suddenly illegal commodity to the millions of people still eager to drink it. Men like Lucky Luciano and Meyer Lansky, Dutch Schultz and Bugsy Siegel, Al Capone in Chicago and Nucky Johnson in Atlantic City, waged a brutal war for power in the streets and on the waterfronts. But if you think you already know this story...think again, since you've never seen it through the eyes of one of the mobsters who lived it
Batch Cocktails: Make Ahead Pitcher Drinks for Every Occasion by Stephanie Bundalo. Page Street, 178 pages, $21.99. A hip, accessible guide to batch cocktail-making for entertaining, with 65 recipes that can be made hours--or weeks!--ahead of time so that hosts and hostesses have one less thing to worry about as the doorbell rings.
Buttermilk and Bourbon by Jason Santos. Page Street, 192 pages, $21.99. A book of food and drink recipes from the restaurant of the same name by chef/owner Jason Santos.
The World Atlas of Wine 8th Edition by Hugh Johnson and Jancis Robinson, Hachette Book Group, 416 pages, $65. Few wine books can be called classic, but the first edition of The World Atlas of Wine made publishing history when it appeared in 1971. It is recognized by critics as the essential and most authoritative wine reference work available. This eighth edition will bring readers, both old and new, up to date with the world of wine.
Drink Better Beer by Joshua Berstein, Sterling Epicure, 224 pages, $24.95. With thousands of breweries creating a dizzying array of beers each year, learning from the experts is practically a necessity for the modern beer lover. Luckily, beer guru Joshua M. Bernstein is here to tap  their wisdom for you, with sage advice about which brews to buy, how to taste your suds, and what to eat with them. Drink Better Beer features the must-know insights of more than 100 professionals, including competition judges, beer consultants, and master brewers. To be released in September 2019.
The Vine Witch by Luanne Smith, 47 North, Trade Paper Edition, 268 pages, $14.95. For centuries the vineyards at Chateau Renardhave depended on their vine witches, whose spells create the world renowned wine of the Chanceux Valley. After vine witch Elena breaks the spell that confined her and weakened her magic, she struggles to return to her former life. To be released October 1, 2019.
TV, Movies, & Sports
Lanson Sparkles at Wimbledon
Lanson celebrated its 42nd year at the Wimbledon All England Tennis Championships. The wine served this year was Vintage 2009 along with Brut and Rose' in special tennis themed neoprene wraps on the bottles. The exclusive contract between Lanson and Wimbledon has been renewed for another 5 years. By the way, the Men's Singles tournament was won by Novak Djokovic who beat Roger Federer in a match that lasted a record 4 hours 57 minutes. The fifth and final set went on to score S13-12.
Politics
No Beer for You!
Police and local citizens in the German town of Ostritz worked together to spoil a Neo-Nazi rally. The plan: make sure there was no Beer for the gathering. Police got a court order banning alcohol at the Shield & Sword Festival. Then they seized 4400 liters of Beer from the stores in town. Meanwhile, anti-Nazi activists bought up 200 cases of Beer at stores in other nearby towns.
Tariffs Tax Wine Exports
California wineries have been hit hard by the trade war and China's retaliatory tariffs on U.S. agricultural products. One example is Honig Vineyard and Winery in Napa. Since 2007 Honig exported 1,000 cases a year to China. After 3 rounds of tariffs in 2018 the winery has no business left in China. Stephen Honig says "A bottle of the Cabernet would cost around $50 in our tasting room and about $70 in China. The Beijing price has gone up to $170 -- assuming you can find it.."
Wineries Don't Want Tariffs
The Wine Origins Alliance represents 80,000 wineries in 10 countries. U.S. members of the group sent a letter to U.S, Trade Ambassador, Robert Lighthizer, urging him to exclude Wine and Wine products from any tariffs enacted as part of the dispute between Boeing and Airbus. The European members of the group also sent a similar letter signed by representatives from Burgundy, Bordeaux, Champagne, Chianti, Rioja, and Jerez.
Meanwhile Australian Wines are taking U.S. Wine business in China because China reduced tariffs on Aussie Wines to zero last January as part of its retaliation against U.S. tariffs.
Distillers Don't Want Tariffs
DISCUS and 45 industry groups have urged the administration to end the tariff war with Canada and Mexico. Members of the trade association are feeling the effects of the dispute.
International Lobbying for Spirits
A group of spirits producers has created the World Spirits Association to represent the industry before the World Trade Association, World Health Organization, and the United Nations. The group will lobby on issues including tariffs, non-tariff trade barriers, import quotas, licensing restrictions, product standards, marketing regulations, intellectual property, and distribution. Founding members include Spirits Europe, Asia Pacific International Wines and Spirits Alliance, Camara Nacional de la Industria Tequilera, The Scotch Whisky Association, Association of Canadian Distillers, Pernod Ricard, Diageo, International Spirits and Wines Association of India, Japanese Spirits Liquor Makers Association, Brown-Forman, Distilled Spirits Council of the US, Spirits New Zealand, Rémy-Cointreau, Beam-Suntory, Spirits and Cocktail Australia, and Campari.
A Bartender Can Do it Better
...and finally. There is the dust-up between Piers Morgan and Alexandria Ocasio-Cortez. She was critical of Ivanka Trump and Jared Kushner for attending the G-20 Summit. Morgan tweeted "Could be worse… Ivanka could have been a bar-tender 18 months ago." Ocasio-Cortez tweeted back "Actually, that would make government better - not worse. Imagine if more people in power spent years of their lives actually working for a living. We'd probably have healthcare and living wages by now."
Wine
Wine Production Up Despite Climate Change
In 2018 climate change and freak weather took a toll on many vineyards around the world. Yet, worldwide production still hit a new record. 2018 wine produced in all countries totaled 292 million hectoliters; up 17% from 2017. Italy was the top producing country at 54.8 million hectoliters; followed by France 48.6 mhl, Spain 44.4 mhl, and the U.S. 23.9 mhl.
Storm Damages Vineyards from Burgundy to Switzerland
On June 15 a severe storm damaged vineyards in Crozes-Hermitage, St Joseph, Savoie, and Switzerland. First the area was pelted with heavy rain, then wind up to 100 kmh, finally hailstones the size of tennis balls slammed into the vines. The storm only lasted 15 minutes but left some vineyards devastated and spared others.
Heat Wave Damages Vineyards in Languedoc and the Rhone
A heat wave with temperatures ranging 114 to 116 degrees Farenheit caused severe damage to French vineyards in the Languedoc-Roussillon and Rhone areas. The extreme heat burned leaves and dried grapes at a stage when the vines are tender. The amount of damage has not yet been determined, but was greatest in vineyards facing south or southwest.
Fire Damages Spanish Vineyards
A wildfire threatened vineyards in northeastern Spain the last week of June. At this writing the fire had consumed 20,000 acres and could spread to another 30,000 acres including vineyards before it can be contained.
Bordeaux Wine Rules Relaxed
Beginning with the 2021 vintage Bordeaux and Bordeaux Superieur wines will be allowed to include up to 10% of non-Bordeaux wines in blends. The grapes allowed are all late ripening varieties. The grape varieties have not yet been given final approval but are expected to include Reds Marselan, Touriga Nacional, Castets, and Arinarnoa. The whites are expected to be Alvarinho, Petit Manseng, and Liliorila. The change is being made by the Institut National de L'Origine et de la Qualite' due to climate change.
Burglary at French Wine Cellar
Thieves stole about 200 bottles of Cheateau Petrus and Domaine Romanee-Conti from the Rostand Restaurant in Paris. The night of July 1 a hole was cut in the cellar wall to access the wine. The Michelin 2 star restaurant has a 50,000 bottle collection. The theft is estimated at €400,000.
French Wine Fraud
Herve and Regis Grandeau were sentenced by a French court for mislabeling 6,000 hectoliters of wine between 2010 and 2014. The two brothers were found guilty of fraud and given a suspended 4 month sentence. Each was fined €30,000 and each man's business was fined another €200,000. The mislabeled wines were produced on their own properties and valued at €1.3 million. Herve received a strong scolding from the judge because he is the president of the 6,000 member Federation des Grand Vins de Bordeaux.
World's Most Expensive Wine
Liber Pater in Graves will release 240 bottles of its 2015 vintage this Fall. The wine is made from ungrafted, autochthonous, (it means mythical), vines. The grapes used are Castets, Tarney-Coulant, and Pardotte; varieties grown in Bordeaux in previous times. Owner, Loic Pasquet claims to have reproduced pre-phyloxera Bordeaux Wine. He will be releasing 3 lots of 6 bottles each to 18 export markets. The planned price is €30,000; making it the world's most expensive wine. In a separate action Pasquet was convicted of defrauding the European Union out of €592,000 in grants for promotions and tastings that never took place in Russia, China, and Brazil. The money instead was used to start a company in Shanghai where the money disappeared. He has also been accused of chaptalization without filing documentation, and planting more vines per acre than the law allows.
New Zealand Wine Fraud
Two executives of the North Canterbury Winery and the corporation, Southern Boundary Wines, in New Zealand have been charged with fraud. The winery is bankrupt and in receivership and the fraud was found during an investigation by the Ministry of Primary Industries. Andrew Moore and Scott Berry had 156 charges of violations filed against them. The most serious charges include the mislabeling of hundreds of thousands of bottles that were exported, destroying records of wine sources, blending of wines from different vintages, and exporting wines that were not compliant with regulations. Sentences will be announced on September 6. Meanwhile, the winemaker, Rebecca Cope, will also be required to appear in court on some charges.
Cost of French Oak Barrels Spikes
French oak barrels cost upwards of $1,000 and are predicted to increase in price by 5% each year for the foreseeable future. There are multiple causes; increase in the number of wineries, climate change affects on oak trees, a limited supply of French oak trees (most belong to the French government). As an economy measure, some wineries are experimenting with hybrid barrels. The hybrid barrels are made with American oak staves and French oak heads. The American wood imparts caramel and vanilla notes; the French oak gives more woody flavor and spicy notes. By combining the two woods, the winemakers save money and are able to get the best features of both.
Ship Tonnage
Historical fact: a "Tun" is a large wine barrel that contains 256 gallons. It is the source of the maritime designation of a ship's capacity in "tonnage." The "tonnage" refers not to the weight the ship can haul, but the number of "tun" size barrels it could carry.
When Greek Wine Was the only Wine in France
A team of French archaeologists and researchers led by Maxime Rageot analyzed pottery found at sites in Southwestern Germany, Eastern France, and Switzerland and found that they contained residue of wine from Greece. The Celtic site Vix-Mont Lassois
and nearby Champ Fosse in Burgundy indicated that the drinking vessels had also been used to drink beer and had been used by nobles as well as the working class. In the 7th to 5th century BC wines and wine drinking cups came from Greece. Wine grapes were introduced in Burgundy several centuries later by the Romans.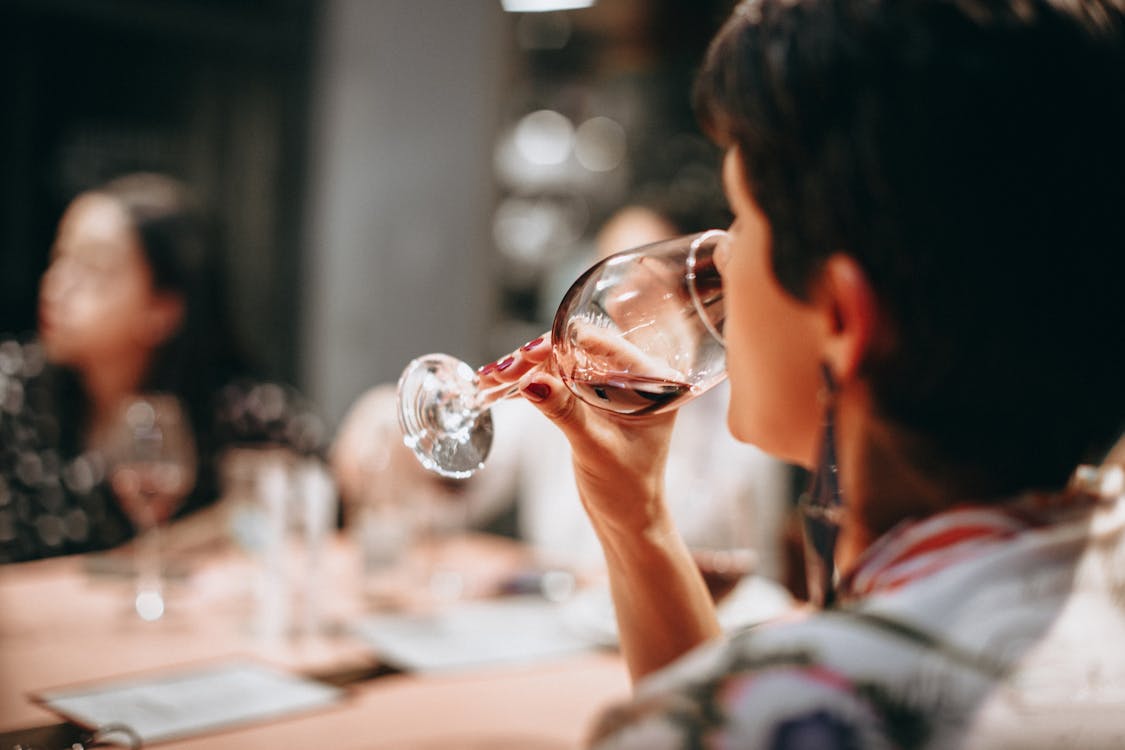 Photo courtesy of Pexels - Helena Lopes
2019 Master of Wine Exam
160 students competed in this year's Master of Wine Exams June 3-7 in London, San Francisco, and Adelaide. The tests were comprised of 3 parts. Students had to successfully complete a part to progress to the next. There were three 12-wine blind tastings. In each tasting students had to identify the grapes, identify the region, and discuss the winemaking techniques used. Wines tasted were Whites, Reds, Rose', Sparkling, and Fortified sourced from France, Spain, Portugal, U.S., Australia, New Zealand, Chile, Hungary and other countries.. There were five theory sections on the subjects: viticulture; vinification; handling of wines; business; and contemporary issues in the industry.
Wine Tops Business in San Luis Obispo
Agriculture is the biggest business in San Luis Obispo County. In 2018 it was more than $1 billion for the first time. The two biggest crops were Wine Grapes (#1) at $276 million and strawberries (#2) at $268 million. The two crops combined accounted for more than 50% of the total.
Fire Prevention in the Vineyards
As we enter another fire season many vineyard owners are protecting their plots with a few techniques. Grass between rows has to be mowed. Plastic hoses can melt and feed a fire, so they are being replaced with steel wherever possible. A cleared defensible space of 20 to 30 feet has to be created around vineyards. Some growers do it by keeping a herd of sheep or goats that eat the grass (and fertilize the vines). The greatest danger has been drip irrigation tubes. When fires get very hot and there is a wind blowing, the drip irrigation tubes can ignite or melt against vines killing them.
Hitting the High Notes
...and finally. People all over the world have been finding different ways to open a screw cap bottle of wine. Mariah Carey opened a bottle of Drouhin White Burgundy by singing a high note to it. Watch her do it at #bottletopchallenge pic.twitter.com/Rygijd6z5W
Beer
Picture courtesy of PublicDomainePictures.net
Shakespeare and Ale
William Shakespeare's father, John, had an important job in the beverage industry. He was the Official Ale Taster for Stratford-on-Avon. His job was to make sure that professional Ale brewers used only pure ingredients and sold their product at the price set by the Crown. This was a highly respected job because water was not always safe to drink. Everyone from the poorest citizen to Henry VIII and Queen Elizabeth drank Ale. Most households had a mini-brewery for home made Ale. John Shakespeare later held other important positions in the town, including mayor.
What is Beer?
The definition of Beer will change in California next January 1. AB205 by Assemblyman Tom Daly has passed and been signed by Governor Newsom. Beer will be able to be brewed by fermenting fruit, honey, and other ingredients. Brewers have been making Beer from malted grain and flavoring it with other ingredients. Now it can be made from other ingredients and doesn't have to include grain. This change will bring California law in sync with federal law.
Patagonia's Sustainable Grain
Patagonia is breaking new ground (well not exactly "breaking ground") by making a Pale Ale with grain that doesn't require breaking ground. The brew is made from Kerna, a perennial variety of wheat. Kerna has a 10 foot deep root system. Since it has a life span of 6 years and produces several crops, it doesn't require tilling the soil annually and thus reduces soil erosion.
Hard Coffee
Pabst Blue Ribbon has introduced Pabst Blue Ribbon Hard Coffee. According to the brewery "The product will be among the first of its kind in the industry, a fun and deliciously unique drink made using Arabica and Robusta coffee beans and rich, creamy American milk. It's a great tasting vanilla infused premium iced coffee with a 5 percent ABV kick." People that have tried the beverage say it tastes like an alcoholic version of Yoo-Hoo.
Cyber Security at AB/Inbev
AB/Inbev has set up its own cyber security division. With the growing number of cyber threats worldwide the company needed the protection. AB/Inbev has more than 500 brands in its portfolio and sells in 100 countries. It's the world's largest Beer manufacturer and the 100th biggest company of any kind. It employs more than 200,000 people. With all that exposure AB/Inbev was concerned about ransom attacks, financial threats, breaches of all kinds, and simple computer viruses.
Pabst Yard Sale
Pabst Blue Ribbon held a yard sale in early June at the Pabst mansion. Frederick Pabst lived at the mansion from 1892 to 1908. The items were from his time, but not his own. Pabst had donated the mansion to the public and the public had donated hundreds of artifacts of the era; too many to display. The extras were stored in the attic and they were sold to support the facilities' operations. The sale included a 1920s coffee grinder, Christmas tree stands, tobacco cards of scantily clad (for the 1890s) women, Beer steins, beer bottles and decanters, tea services, light fixtures, Victorian-era wooden folding screen, a couple of dozen 19th-century chairs, cast iron railing from Milwaukee's old Chicago and North Western Railway Station, the entry gable into a pavilion at the 1893 Chicago World's Fair, and much more.
Beer and Football
The South East Conference (SEC) became the last athletic conference in the country to allow Beer & Wine sales at member stadiums. And Texas A&M is the first school to take advantage of the new rule. Sales will be allowed in the stands of Kyle Field this coming football season. Alabama, Georgia, and Auburn have already committed to remaining dry.
Beer and Baseball
Aramark has added Artificial intelligence units to its concessions at Major League Baseball stadiums. The units are called "Walk Thru Bru" and are made by Mashin Express in Palo Alto. A customer walks into the unit and picks up what he wants; Beer or Soda and shows his credit card. The unit scans and recognizes products without bar codes, charges the credit card, and an employee checks ID before the customer leaves the booth. The Walk Thru Bru sells 40% faster than traditional concessions and sales have been 25% higher.
Beer and Video Games
Miller Brewing has created "The Cantroller." The publicity says it's a video game controller and 12 ounces of Beer all in one can; "a standard 10-button controller, with Bluetooth, USB charging and 12 fluid ounces of the original light Beer that connects wirelessly to multiple consoles and PC."
Beer and Bats
...and finally. If you happen to be vacationing in New Mexico this summer, stop in at the Armendaris Ranch for the Bats & Brews Package. Each evening Ted Turner Reserves Tours takes visitors for an underground picnic in a cave. A cicerone from T or C Brewery in nearby Truth or Consequences, New Mexico takes you through a flight of Craft Beers. Then a guide/docent will tell you everything you need to know about the bats that you watch flying through the caves. Price for a 2 to 3 night package ranges from $532 to $1,470 per person, depending on the hotel accommodations chosen.
Spirits
Sailor Jerry's Wife Sues
Louise Collins, widow of Norman "Sailor Jerry" Collins is suing William Grant & Sons for the unauthorized use of her late husband's name and art work. She says that Norman did not drink and would not have approved of the use of his name and work to promote alcohol. The Grant company says they bought the brand in good faith in 2008 and were unaware that there was any question involving the use of the name.
When is Scotch Not Scotch?
The Scotch Whisky Association is suing the Virginia Distilling Company in a Maryland court. According to the filing, the distiller is labeling its product as "Highland Whisky" and the term is a geographic designation that U.S. law reserves for Whisky produced in Scotland. The suit asks the court to order the distillery to remove the word "Highland" from its labels. Virginia Distilling describes the product as a "blend of Scotch Whisky and Whisky made on-site in Virginia."
Just Cool It!
A General Electric subsidiary, FirstBuild, has created a new ice making system called Forge. Forge is a counter top unit that creates 8 "large gem shaped crystal clear ice blocks" in under 4 hours. When you are ready to use the ice, put it into the heated press and in under a minute your ice block will be shaped into a perfect sphere that is clear as glass. Then lift it with your "precision crafted ice tongs" into your whiskey glass. Price only $5,000. For an extra charge the unit can be fitted to impress your initials into each ice sphere. What more do you need to enjoy your whiskey?
photo courtesy of Adrienn via Pexels
TWA Cocktails at JFK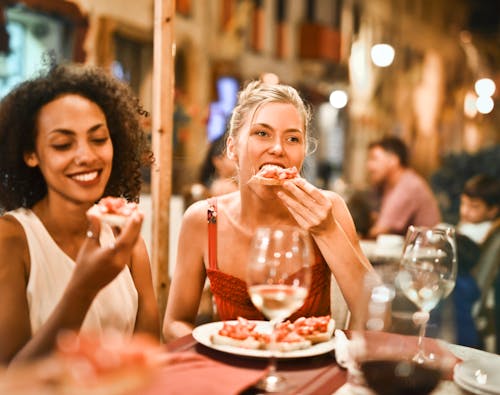 The former TWA terminal at JFK Airport in New York is being converted to a hotel. The hotel will be completely decorated in mid-century modern. The furniture, art, and amenities are all from the 1950's and 1960's. A 1958 TWA Lockheed Constellation was flown to JFK and towed into place at the hotel where it is being converted into a cocktail lounge. The whole experience will make a layover at JFK a delightful experience.
What's The World Coming To?
…and finally. The London Metal Exchange, the world's largest metals market has banned traders from drinking during work hours. Trading takes place on an open floor called the "Ring" where traders shout out offers and acceptances and seal deals with hand signals. The new rule bans traders from drinking in the Ring or at their desks during work hours. The name Ring comes from metal traders ancient practice of drawing a chalk ring on the floor of a coffee house and stepping into the ring to make deals. The metal traders moved to a building in 1571, but the name "Ring" lived on. In 2017 Lloyd's of London adopted a similar rule forbidding insurance workers from drinking on the job.
Other Food and Beverage
Earthquake Relief
Chef Tim Kilcoyne, the Director of Chef Operations for World Central Kitchen, a non-profit that feeds people after disasters cooked meals for residents displaced by the July earthquakes in Ridgecrest. The organization was founded by chef Jose Andres after the 2010 hurricane in Haiti.
The Changing Market - Into The 21st Century!
Monks Go Online
The monks at Saint Sixtus Abbey in Westvleteren, Belgium have been brewing one of the world's most sought after Beers since the 19th century. They limit their production so as to earn enough to pay their expenses; but not take time from their religious duties. Recently, the monks were disturbed to find out that the Craft Beer craze has increased demand for their Beer and windfall profits for their customers. They sell a bottle of Westvleteren XII for €2.50 ($2.80 US). On the open market in Brussels the same bottle resells for €12 ($13.50US). To control the situation, Brother Godfried set up an online reservation system to limit customers to 2 cases every 60 days. The monastery produces 3 Beers packed 24 bottles to the case. They are Blond €35, Dark 8% €40, and Dark 10% €45.
Urban Vineyard
With vineyard land at a premium in Italy's urban spaces, an architectural firm has come up with a novel design that will have 200 grape vines plus a vegetable farm on the roof and walls of the building. The C40 Cities Climate Leadership Group (CRA) organized a competition to renew a vacant industrial building. Carlo Ratti Associati won the contest with their design. The building will also house offices for a cancer research organization and have a farm-to-table restaurant on the ground floor. Saverio Panata of CRA said "We are talking about the natural tendency of our species to seek our happiness through immersion in nature. Thanks to new technologies, it is now possible to achieve this goal even in the heart of the city – this is particularly relevant in a building that is devoted to scientific research."
What's in Your Bun?
PETA has released a list of the most animal friendly and Vegan Major League Baseball parks. Their #1 choice: Globe Life Park in Arlington Texas, home of the Texas Rangers. Fans can enjoy the game with products from Beyond Meat. The menu includes Beyond Burgers, Beyond Italian Sausages, and tacos, nachos, and chili with Beyond Meat Crumbles.
Ladies First
The dating app, Bumble, only allows women to make the first move. The company is opening restaurants and Wine bar in New York's Soho district and Manhattan. The restaurants will only feature foods that are not awkward to eat on a first date. Bumble plans on rolling out the concept nationwide to serve its users. The company has 60 million subscribers worldwide. 40% live in Manhattan.
Health
Eat Like Warren Buffett
Did you ever want to be as rich as Warren Buffett, the world's 4th richest man. You might try eating the same daily breakfast. He starts with McDonald's Chicken Nuggets and finishes with a Dairy Queen cone. Along with it he drinks 5 cans of Coca-Cola a day. 88 year-old Buffett says he studied mortality rates and found 6-year-olds have the lowest. So he eats like a 6 year-old. (Editor-There could be something to this. It won't hurt to try!)
Recipes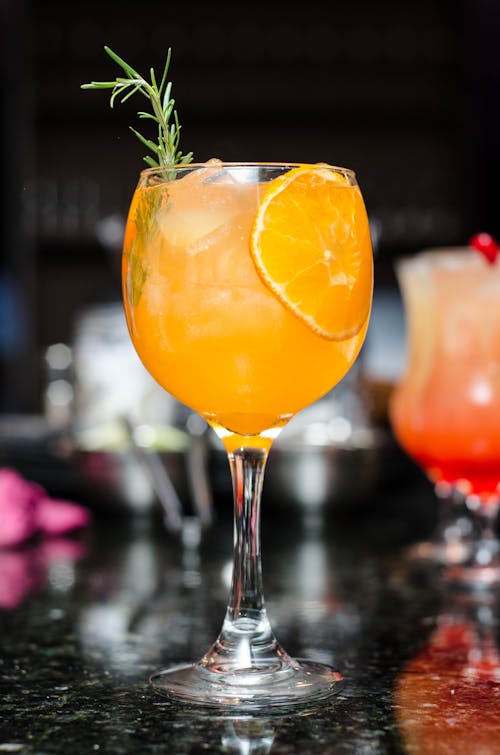 Photo courtesy of Isabella Mendes via Pexels
Mango Mojito
Makes two drinks.
Ingredients:
1 teaspoon sugar
6 fresh mint leaves
10 ounces mango nectar
1 tablespoon fresh lime juice
1 tablespoon club soda
3 ounces white Rum
Method:
Muddle the mint leaves and sugar in a cocktail shaker. Add mango nectar, lime juice, club soda, and Rum. Shake and pour into two tall glasses.
Prince of Wales Cocktail
This drink was created by Queen Victoria's son, Prince Edward VII, when he returned to England after a trip to Egypt in 1862.
Ingredients:
2 oz. Scotch Whisky
3/4 oz. lemon juice
1/2 oz. Maraschino Liqueur
1/2 oz. simple syrup
1.5 oz. pineapple juice
Champagne for floating on top
Instructions:
To make the Prince of Wales, mix all the ingredients except for champagne. Shake very well to get the pineapple juice frothy. Strain into a cocktail glass and top up with about 1.5 oz. of Champagne. Lightly stir with bar spoon to blend. Garnish with a pineapple chunk.
Zombie
This cocktail was invented in the 1930's by Don the Beachcomber (His real name was Ernest Raymond Beaumont Gantt) and served in his restaurants in California and Hawaii. He was known as the father of the Tiki Bar. Here is how to make his creation.
Ingredients:
1/2 ounce White Rum
1 1/2 ounces Dark Rum
1/2 ounce Dark Jamaican Rum
1 ounce Lime Juice
1 teaspoon Pineapple Juice
1 teaspoon Papaya Juice
1 teaspoon Superfine Sugar
Tall glass 3/4 filled with crushed ice
Hold aside
1/2 ounce 151 proof Rum
Mix all ingredients and pour over crushed ice. Gently float the 151 proof Rum by spooning it on top.
Tasting Notes
Each month we are out there looking for wines that "over deliver"; wines that offer more than others in their category and price level. We search out the wines that you can buy to help build your business; wines that make customers happy and keep them coming back. These are wines we rate as good buys and best buys. Check our notes. The opinions in the reviews are our own and unsolicited. We receive no compensation from wineries or brokers. This month there were several wine tastings that showed some very nice wines available at reasonable prices. The prices shown are approximate retails.
Stars of Pinot
Ian Blacburn's Stars of Pinot took place at the Montage Hotel in downtown Beverly Hills. The wineries and importers brought out their best for this prestige event. Our Wine reviews below hit some of the high points. Note that there just wasn't enough space to list everything. So if your wine isn't listed, be assured that we liked everything we tasted. Just not enough room to list them all.
Alexana Estate Winery Chardonnay 2015 Willamette Valley. Stainless steel fermentation, rich and buttery, good acidity and structure, good nose, pale straw color 13.5% ABV, $65. Pinot Noir Revana Vineyard, Dundee Hills 2014 , volcanic soil, dry, full body, good nose, dark ruby, 13.9% ABV, $80. Contact Jeff Lewis at jeff@alexanawinery.com or (785) 764-8694. Available from Swirl Wine Brokers 510-778-8583.
Bonaccorsi Wine Kessler-Haak Pinot Noir 2016, Santa Rita Hills, Soft, full, dry, dark ruby, unfined and unfiltered, no stems, well balanced, 13.5% ABV, $50. Contact Preston Ahearn at pa@bonawine.net or (818) 984-9008.
Fess Parker Pinot Noir, Ashley's Vineyard 2016, Santa Rita Hills, Dry, good nose, dark ruby, full, aged 16 months in French oak. A good buy $58, ready to drink now but will improve for at least 5 years if you can hold it. Contact the winery at (800) 841-1104 | (805) 688-1545 info@fessparker.com.
Kendall-Jackson Grand Reserve Pinot Noir 2017, Anderson Valley, good nose, dark ruby, full body, ready to drink, 15.5% ABV, a best buy at $28. Contact at kjwines@kj.com or 800-769-3649.
Siduri Wine Pinot Noir, Clos Pepe Vineyard 2016, Santa Rita Hills, dark ruby, good nose, meaty and full body, this is a big wine, 15.2% ABV, $65. contact (707) 578-3882.
Henriot Blanc de Blancs NV, good nose, yeasty, dry, clean and clear, $60. Contact your Winebow salesperson. (707) 745-8500.
Garagiste Urban Exposure 2019
Alma Sol Winery Reserve Tempranillo 2015, good nose, dark ruby, soft, full body, fruity, only 25 cases made, 14.5% ABV, $40. Owners John & Lisa Shaw info@almsolwinery.com or (818) 231-2749.
Golden Star Vineyards Chardonnay 2017, Paso Robles, fruity, clean & clear, 94% Chardonnay, 3% Viognier, 3% Grenache Blanc, an outstanding value at $20. Tempranillo 2015, ark ruby, good nose, full body, ready to drink, $40. Owners Lee & Helen Williams lee@goldenstarvineyards.com or (661) 713-6660.
Golden Triangle Wine Syrah 2015, meaty texture, soft, full, dark ruby, will age well, $55. Cab/Syrah 2015, Willow Creek, 50/50 blend, full, ready to drink, will age well, $55. Winemaker Stewart McClennan stewart@goldentrianglewines.com or (805) 286-2009.
Gravel Pit Wines Pinot Noir 2017, Sonoma Coast, soft, full, dark ruby, good nose, ready to drink now, but will age well, $55. Winemaker Rob Sweeney rob@gravelpitwines.com or (707) 287-7387.
Kendric Vineyards Estate Rose' of Pinot Noir, bright pink, good nose, fresh, easy drinking, $15 Winemaker Stewart Johnson stew@kendricvineyards.com (415) 806-4944.
Oceans Churning Wine Chardonnay 2014, Heritage Clone 4, Los Carneros, fruity, flowery, buttery, rich fruit and spice, crisp acidity, balanced, 14.1% ABV, $45. Winemaker Raj Iyer. raj@oceanschurning.com or (707) 583-6819.
Powicana Farm Reserve Syrah 2013, full body, deep flavors, good nose, 14.5% ABV. Winemaker Remi Zajac powicana@gmail.com or (760) 840-0918.
Republic of Pink GSM Rose 13.0% ABV, Grenache 42%, Mourvedre 28%, Syrah 27%, and 3% Cabernet Franc, 13.0% ABV, bright pink, good nose, juicy, flavorful, one of the best Rose's we have ever tasted. An outstanding buy at $18. Winemaker Jason Martin jason@lawineproject.com or (646) 330-0019.
Vino Vargas Ole Chardonnay 2018, Paso Robles, semi-dry, fruity, 12.3% ABV, a good buy at $27. Winemaker Pedro Vargas winery@vinovargas.com (805)369-1440.
Industry Calendar
7/8 Clink Differently – LA
7/14 Jetro Shochu Tasting - LA
7/16 FPFC Produce Show – LA
7/17 Stars of Pinot – Beverly Hills
7/22 Barolo Tasting – LA
7/28 Villa Maria Tasting – West Hollywood
8/4 Taste of Ecuador - LA
8/11 Family Winemakers - SFO
8/16-17 Latin Food Fest – San Diego
8/17 MAVA La Cosecha Harvest Festival - Napa
8/25-27 Western Foodservice & Hospitality Expo
8/30-9/1 LA Times The Taste - LA
Promotional Calendar
7/3-7 Beer Pong Days
7/4 Independence Day
7/7 National Dive Bar Day
7/10 Pina Colada Day
7/21 Legal Age Drinking Day
7/24 National Tequila Day
8/1 India Pale Ale (IPA) Day
8/2 International Beer Day
8/3 International Hangover Day
8/25 National Whiskey Sour Day
8/30 International Cabernet Sauvignon Day
New Legislation for 2019
Our industry has more laws controlling it than most industries. The State
Legislature and the ABC give us license privileges and can take them away. New alcoholic beverage laws were passed that are effective in 2018. Many critical issues are pending. Do you know about them and are you prepared for the changes. Is your business safe? Members are encouraged to look through the Legislative Bulletin. If there is a new law that is a problem for your business, call the association office now. The CBRA is your voice in Sacramento. If you are not a member, join today. The CBRA is your only voice when it comes to new beverage laws.
Brands and Comments
The CBRA Newsletter has not accepted any payment from any of the brands mentioned
in this edition. The editor, Ron Ziff, welcomes comments at ron@cbraliquor.org
CBRA Membership Remains Open
Now, more than ever, access to your industry is important. The CBRA is California's
only statewide association of licensed retailers, and our membership continues to be
open for the first time in 20 years.
At CBRA we deal with licenses and regulations that affect the beverage business on a
daily basis. That's why CBRA offers practical solutions, unique products, services,
information, and timely advice for both large and small beverage businesses. With
reasonable fees, superior service, and associates that are easy to reach, CBRA helps you
to run your business better and easier. One of the most valuable services we offer is that
call to the ABC to ask your question. We can ask that question and keep you anonymous. That's something you just can't do yourself.
Join or renew your valuable membership today. You can't afford to delay.
California Beverage Retailers Association – California's Only Statewide Association of Licensees. We're #1!
If you would like to be removed from this email list, please email to
ron@cbraliquor.org with UNSUBSCRIBE in the subject line.