posted by
cbra
on
Fri, 02/05/2016 - 10:03
California Beverage Retailers Association
Beverage Bulletin
P.O. Box 56686
Sherman Oaks, CA 91413
(818) 693-5561
Ron Ziff, Editor
January 2019
For the first time our Quotation is not about drinking. We honor the late President Bush. "I do not like broccoli, and I haven't liked it since I was a little kid and my mother made me eat it. And I'm president of the United States, and I'm not going to eat any more broccoli." — March 22, 1990.
In this month's edition:
Headline News Stories-Government Shutdown Stalls Industry, 100 Years Ago – Prohibition, AB/Inbev Reveals Secret, World Cup Fans to Pay Dearly, U.S. Alcohol Market Set to Decline
Celebrities in the Industry-Chris Noth, Metallica, Motorhead, John Ethan Wayne, David Beckham & Victoria, Drake, Elon Musk
Books-Wine Folly, Speakeasy: Secret Bars Around the World, The American Bar, Wine and Punishment, Seven Deadly Zins, Sakepedia, Brut Force
TV & Movies-Laverne & Shirley, It Starts With Wine
Politics and the Law-Foreign Wine Workers, Three Tier Violations, Farm Bill, Trump Lawsuit Thrown Out, Government Sued for Suds, Wine Trade War, Shoes & Wine, Justice RBG and Beer, What's in Her Glass
Wine-Millions of Bees Die in South Africa, Mouton Funds Restoration, Good Year in Rioja, Bad Year in Portugal, Great Year in Champagne, Production Up Worldwide, Italy Produces Most Wine, The End of Eiswein?, Constellation to Sell Wine Brands, 7 Deadly Zins Sold, Chinese Buy Aussie Vineyards, John McClelland Passes, Record Number of Wineries, Copper Cane Labels Approval Rescinded, Master Sommelier Test Results, Chinese Confiscate Fake Wine, Snowman, Valentino's
Beer-Record Number of Breweries, Two Winners; Lots of Losers, Pabst and Miller/Coors Settlement; Kelloggs Beer, Sailors Drink Iceland Dry, Heineken Without, Infused Brew, World's Oldest Bottle of Beer, Beer from Christmas Trees,
The Beer that Made Milwaukee (Bridge) Famous
Spirits-Tax & Trade Bureau Enforces Tied House Rule, 150,000 Gallons of Mt Gay Rum Burn, Constellation Helps Female Start Ups, Record Price for Whisky, Pre-Prohibition Whiskey Sale by Christie's, Bar Serves Most Expensive Shot, New Test for Fake Whisky, UK Gin Sales Up 59%, Turf Gin, Alcohol Free Credit Cards,
Drinking Doubles During Holiday Season, Perfect Highballs Every Time, Record Sales for Cognac, The Holy Spirit, Tequila Waste Turned into Pizza, Flying High and Dry, Good Gravy?
Other Foods and Beverages-No More Truffles?, Boisset Buys Oakville Grocery,
Bar None, Whole Foods Change of Direction
The Changing Market-What's Ahead for 2019?, Restaurant Trends for 2019, November 11
Health-Carbs in Alcohol, More Drinking in Colder Climates, Coors Light for a Long Life,
Recipes-Marmalade Sour, Pirate's Coffee
...and as always Tasting Notes and the Industry Calendar
Headline News Stories
Government Shutdown Stalls Industry
The government shutdown is causing problems across the industry. Brewers need label approval before shipping Beer, which is a perishable product. (See Government Sued for Suds below). Wineries and importers face the same barrier. A Certificate of Label Approval (COLA) is required before labels can be printed and bottles labeled and sold. The immediate affect is that most white and rose' wines from 2018 are on hold. The wait for label approval is a major hardship for smaller wineries. The pause in selling will also ripple across the transportation industry. Importers also affected by the shutdown. New vintages require new labels. Shipments are on hold until the shutdown ends. Of immediate concern is the big New York trade show, VinExpo, scheduled for March 4 & 5. The new releases may not make it in time. Importers depend on the show to get buyers to make commitments. Even tasting samples usually sent to buyers can't clear customs without a COLA. The Tax and Trade Bureau handled 192,000 label approvals in 2018.
100 Years Ago - Prohibition
This month marks the 100th anniversary of the start of Prohibition. On January 16, 1919 the 18th Amendment to the Constitution was ratified by North Carolina, Utah, Nebraska, Missouri, and Wyoming. Those ratifications were enough to make the amendments a part of the Constitution. 7 more states ratified it later. In October Congress passed the Volstead Act, named for the chair of the House Judiciary Committee. The Volstead act gave the federal government the authority to enforce Prohibition. Prohibition followed decades of the temperance movement led by Carrie Nation. She never lived to see the law passed; dying in 1911.
AB/Inbev Reveals Secret
AB/Inbev has revealed one of the biggest and longest held secrets in the industry. The company became the first major brewer to reveal what's in its Beer. Bud Light now lists ingredients: Water, Barley, Rice, Hops. The label goes further with nutritional information. In a 12 oz can: Fat 0g, Carbs 6.6 g, Sugar 0, Protein, .9g, Calories 110.
World Cup Fans to Pay Dearly
The 2022 World Cup soccer matches are scheduled to be played in Qatar. The country is Muslim and governed by Sharia Law that forbids alcohol consumption. It is illegal to drink or be drunk in public. Foreigners or ex-pats are allowed to drink privately or in hotel restaurants. Officials decided they didn't want the soccer tournament to be a repeat of the 2018 matches in Moscow. There fans drank the country dry of Beer. The solution? Raise taxes to 100%. A case of Beer at the Qatar Distribution Company, the country's only liquor store, will cost $104. A liter of Gin will cost $83.
U.S. Alcohol Market Set to Decline
The Wine Intelligence US Landscapes 2019 report showed that wine drinking is falling. The problem for the industry is that baby boomers are aging and drinking less. Millennials are a bigger portion of the adult market but are just drinking less. In 2015 there were 88 million drinkers in the U.S. between the ages of 21 and 55. In 2018 the number dropped to 84 million. Only 35% of people in the 21 to 35 age group are drinking. That portends a declining market for the coming years.
Celebrities in the Industry
Actor, Chris Noth, has bought a majority interest in Tequila Ambhar from founder, Jaime Celorio. Noth says his Tequila is better than George Clooney's Casamigos. No comment from Clooney.
The rock band, Metallica, has created a Whiskey that they say is for the younger crowd. While the Whiskey is aged in barrels it is serenaded with the group's recordings. They say the thumping rhythm makes the Whiskey vibrate in the barrels and pick up extra flavor notes.
The heavy metal band, Motorhead has released a dark Rum that is aged in used Whiskey barrels. The Rum has notes of vanilla, dried fruit, brown sugar, nuts, and sweet spice. The band also markets Vodka, Scotch, Wine, Cider, and Motorhead Beer.
John Ethan Wayne is marketing a Whiskey made by his father, John Wayne's recipe. Wayne was passionate about making his own Whiskey. Ethan found 4 bottles of his father's liquor among his belongings. He reverse engineered them to recreate and duplicate the recipe. It is sold as Duke Kentucky Straight Bourbon Whiskey.
David Beckham quietly bought a Napa Valley Winery in 2008 as a gift for his wife, Victoria. The couple has no plans to market the wine and has not even revealed the location of the vineyard.
Rap singer, Drake, has partnered with Brent Hocking of DeLeon Tequila to market a line of Champagne labeled Mod Selection.
Elon Musk has filed a registration for "Teslaquila." So far he has not made a deal with a Tequila producer to make the stuff. The Mexican government has already stated that the registration in the U.S. for the brand name does not assure that it will be acceptable to Mexican authorities.
Books
Wine Folly: Magnum Edition, by Madeline Puckette and Justin Hammack, Avery, 320 pages, $35. This is an expanded wine guide from the creators of WineFolly.com, with a lot of new information for fans.
Speakeasy: Secret Bars Around the World by Maurizio Maestrelli, Shelter Harbor, 208 pages, $24.95. This book tells about the bars that served the "in crowd" during Prohibition. The bars had hidden entrances, were dark, soft music, and were the lair of gangsters with smoke, women, and crime. You could only get in by invitation. Now you can see it all through the author's eyes.
The American Bar by Charles Schuman, Rizzoli, 416 pages, $29.95. Stories and history of classic bars from the jazz age to today. Has 500 easy to follow recipes.
Wine and Punishment by Sarah Fox, Kensington, 352 pages, $26. Book lover Sadie Coleman decides to start over after her job in Boston is lost because of a merger. A pub in Shady Creek, Vermont, seems like a perfect place for her. She buys the pub, re-decorates and makes it a cozy place for people to get together. The pub might even be the place to host meetings of the local book club until murder gets in the way.
Seven Deadly Zins: A Wine Country Mystery by Nancy I. Parma, Crooked Lane, 272 pages,$26.99. Taylor O'Brian, guides group tours of the wine country. One of the stops is a winery owned by her friend, Tim Slade. Tim's wife is having an affair with a self help coach. The coach is found drowned in a vat of Zinfandel. It is up to Taylor to find the real killer and help out her friend.
Sakepedia: The Complete Guide to Drinking Sake by Jeff Cioletti, Turner, 304 pages, $16.99. Author Jeff Cioletti, is a certified international Kikisake-shi. That's a Sake Sommelier. Thias is the most complete guide on Sake that we have seen. To be released February 12.
Brut Force by Peter Stafford-Bow, published by the author through AmazonAcorn, paperback 278 pages, $12.99. Felix Hart is one of the top wine buyers in the world. He is forced to take part in a rigged wine tasting by a corrupt international beverage corporation. He has to deal with blackmailers, murderers, and wine freaks. How does he do it? With brains and his impeccable palate. But then he meets Lily Tremaine, a beautiful sommelier with a palate to match his own. Can he handle her and the criminals around him and keep his reputation for picking the greatest wines?
TV & Movies
Laverne & Shirley
Sadly, Penny Marshall died recently. She had played minor parts in the TV series Happy Days and The Odd Couple and went on to direct several movies including A League of Their Own. But her fame came from her most memorable role as Laverne in Laverne and Shirley. The series ran from 1976 to 1983 and was the number one TV show of the time. In it Marshall and her room mate worked in the fictional Shotz Brewery in Milwaukee as bottlecappers. The country never would have enjoyed Shotz Beer without those caps on the bottles. We will miss you Penny Marshall.
It Starts With Wine
Wine Enthusiast Media has released a new series available for viewing on Amazon. Entitled It Starts with Wine, the series features celebrity chefs and winemakers. The first three episodes are available for viewing. $1.99 each or free with Amazon Prime membership.
Politics and the Law
Foreign Wine Workers
The Trump Winery has applied to the Department of Labor to hire 6 foreign workers in addition to the 23 hired earlier. The workers would be hired under the government's H2-A program and paid $11.46 per hour and work February through July. The Trump Winery was a gift from Donald Trump to his son, Eric, in 2012. Donald Trump continues to criticize other companies, notably, General Motors, for hiring foreigners as part of his America First program.
Three Tier Violations
The Federal Trade and Tax Bureau (TTB) intends to continue investigations into 3-tier tied house violations during 2019. Among other things the agency is looking for wholesaler payments to retailers to promote their products.
Farm Bill
Congress passed the 2018 Farm Bill and it was signed by the President. Among other things the bill provides $80 million to promote the export of agricultural products from several states including California. The exports include both grapes and wine.
Trump Lawsuit Thrown Out
The Cork Wine Bar had sued President Donald Trump and the Trump Hotel in Washington, DC saying they were competing unfairly for business from lobbyists and fundraisers. Judge Richard Leon threw the case out saying that there was no law governing competition being violated when patrons chose to hold events at the Trump Hotel.
Government Sued for Suds
The government shutdown has caused label problems for Craft Brewers. This industry segment has been dynamic the past few years; producing many new products. Each new Beer requires a new label. But, there are no labels being approved with the Tax and Trade Bureau unfunded and closed. Atlas Brewing in Washington, D.C. Has sued the government over 40 kegs of "The Precious One"; an apricot infused IPA. Labels had already been approved for cans that are being sold. The keg labels are waiting approval and can't be sold. The Beer is perishable and has a 120 day life. At this writing no one knows how long the shutdown will last and how long label approval will take once the government reopens. The lawsuit was filed against the Attorney General.
Wine Trade War
President Donald Trump kicked off a war of words with French President Emmanuel Macron when he tweeted "On Trade, France makes excellent wine, but so does the U.S. The problem is that France makes it very hard for the U.S. to sell its wines into France, and charges big Tariffs, whereas the U.S. makes it easy for French wines, and charges very small Tariffs. Not fair, must change!" What is the real truth? U.S. tariffs on French Wine are 5 to 14 cents per bottle. French tariffs on U.S. Wine are 11 to 29 cents per bottle. The tariffs seem to be nominal on both sides and shouldn't be a major factor. What is probably are much greater factors are the higher cost of production and resulting higher prices of American Wine.
Shoes & Wine
In 1960 Ireland's first delegate to the United Nations, Frederick Bolan, was chairing the General Assembly. Soviet Premier, Nikita Kruschev, was in attendance. A heated dispute between Kruschev and Philippine delegate, Lorenzo Sumulong, boiled over as Kruschev jumped to the podium and pushed Bolan aside. Now holding the microphone, Kruschev unleashed a string of insults at Sumulong. Bolan regained the podium and sent Kruschev back to his seat. The shouting continued and Bolan broke a gavel trying to restore order. The Russian then took off a shoe and banged it on his desk; a scene that was televised around the world. That evening Kruschev sent a diplomat to the Irish Embassy with a note of apology and a case of Russian Wine.
Justice RBG and Beer
Supreme Court Justice, Ruth Bader Ginsburg, made her mark on society and the nation's laws by arguing cases involving sexual discrimination. One of her early cases, Craig v. Boren, was about sexual discrimination in the sale of Beer. Oklahoma law stated that "non-intoxicating 3.2% Beer" could not be sold to males under the age of 21 and females under the age of 18. She won the case when the Supreme Court invalidated the law because it discriminated against males aged 18-20 based on their sex.
What's in Her Glass
...and finally. On New Year's Eve, December 31, 2018, Elizabeth Warren became the first prominent Democrat to announce that she was running for President in 2020. Later in the evening she posted a video on Instagram showing herself as a opening and drinking a bottle of Michelob Ultra. Candidates are already choosing their drinks and the election cycle is just getting started!
Wine
Millions of Bees Die in South Africa
Farmers and beekeepers around Cape Town, South Africa found millions of dead bees laying on the ground near hives. The apparent cause was the widespread use of an insect poison called fipronil. Fipronil is a broad spectrum poison used to kill ants, beetles, cockroaches, fleas, ticks, and termites. Winegrowers were the culprits. They had mixed the poison with molasses and sprayed it to control ants in the vineyards. The bees were attracted to the sweet syrup. The event is a disaster for beekeepers and the other farmers around Cape Town. One third of the area's crops are dependent on bee pollination.
Mouton Funds Restoration
Chateau Mouton Rothschild will auction 75 sets of its wines early next year to fund restoration work at the Palace at Versailles. The sets will contain one bottle each of vintage 2005, 2007, 2009, 2010, and 2013. The wines will be sold by Sotheby's at auctions in Hong Kong, London, and New York. Included with each set is a private tasting at the chateau and a dinner at Versailles on September 21.
Good Year in Rioja
Rioja had one of its biggest harvests in history. The crop came in with 30% more tonnage than 2017. Meanwhile quality is better and there is a good prospect for long aging. The reasons are wet conditions in the early part of the year, late flowering and fruit set, a dry summer, and a late harvest. The resulting wines are at about 13% ABV instead of the usual 13.5-14% with plenty of fruit flavor and deep aromas.
Bad Year in Portugal
Portugal had a bad year for Wine production. The 2018 crop was 22% lower than the previous year. At 5.2 million hectoliters it was the smallest crop in 20 years. The cause was a brutal heat wave in August followed by rain during the October harvest.
Great Year in Champagne
Reports coming from Champagne tell of a huge crop with good to great quality. Some describe the grapes as "fantastic" and "incredible." Winemakers are eagerly anticipating their first tastes of the new Wine.
Production Up Worldwide
The International Organisation for Vine and Wine in Paris reported that worldwide wine production was back up 12% in 2018 over 2017, which was a bad year with bad weather in many areas. The estimate is that 4.1 billion bottles of wine were made in 2018.
Italy Produces Most Wine
Italy has quietly moved into position as the country producing the most Wine. 2018 figures for the top producers: Italy 49 million hectoliters, France 46.1 million hectoliters, Spain 40.9 hectoliters. (A hectoliter is a European measure which is equal to 26.4 U.S. Gallons)
The End of Eiswein?
Experts are predicting that Eiswein will become increasingly rare due to global warming. A good German Eiswein requires fully ripe grapes and at least two consecutive days and nights of frost below -7 degrees Centigrade. The winemaker has two risks. First, the vineyard has to leave the ripe grapes on the vine and wait for the sub-zero weather. Most parts of Germany will no longer have the frosts needed. Second, while the ripe grapes wait on the vine, they are subject to damage by wind and being eaten by vineyard birds and other pests.
Constellation to Sell Wine Brands
Constellation Brands is reported to be considering selling some of its wine brands. Possibilities include Clos du Bois, Mark West, Arbor Mist, and Cooks. Sources say the company is looking to maximize profits from its growing sales of Corona and Modelo Beers. The brands that may be targeted for divestiture are at the lower end of the company's revenue scale.
7 Deadly Zins Sold
Michael David Winery has sold its wine brand 7 Deadly Zins to The Wine Group. The brand sells 300,000 cases a year. Michael David is owned by brothers Michael and David Phillips. They retain the brands Michael David, Earthquake, Incognito, 6th Sense, Lust, Rapture, and Gluttony which have a combined volume of 400,000 cases a year. The terms of the sale were not announced.
Chinese Buy Aussie Vineyards
Chinese buyers have moved into Australia in force. At this point 10 per cent of the Barossa Valley is Chinese owned. Investors are also making strong moves on properties in McLaren Vale, Yarra Valley, Margaret River, and Coonawarra.
John McClelland Passes
John McClelland died recently at the age of 75. During his career he served as President of Almaden Winery and later as President of Geyser Peak Winery in its early days. He went on to be President of the Wine Institute.
Record Number of Wineries
Rabobank reports that there were 4,653 bonded wineries in California as of the end of 2016. The wineries were both large, selling through the 3 tier system or small, selling direct to consumers. That is a 31% increase from the 3,540 wineries reported in 2011. The bank report indicated that the biggest problem facing the wineries is brand recognition. Hundreds of thousands of labels are available worldwide and wineries now need to have recognition and a following.
Copper Cane Labels Approval Rescinded
The Tax & Trade Bureau (TTB) has reversed its previous approvals of Joe Wagner's Copper Cane Winery labels for Elouan Wines. Altogether, several labels are no longer approved and will have to remove all references to Willamette, Rogue, and Umpqua Valley appellations and Oregon. The ruling does not apply to Elouan Pinot Noir 2017. About 75,000 cases are already released and in the market.
Master Sommelier Test Results
Six of the Sommeliers that were stripped of the title of Master Sommelier in the recent cheating scandal regained their titles at a retest. Andrey Ivanov of Bliss Imports in San Francisco was the only MS from California to pass the exam. 24 candidates took the tasting portion of the exam a second time and didn't make the grade.
Chinese Confiscate Fake Wine
Police in Shengqui, Heibei Province, China raided a warehouse and impounded $14.4 million (U.S.) worth of fake wine. The two most plentiful faked labels were Penfold's and Changyu. Many other labels made up the balance of the stash. The wines were scheduled for shipment to 17 provinces across the country.
Snowman
...and finally. Mark Walton, the owner of the Victoria Pub in Somerset, UK, asked one of his regulars, Ben Selway, to do something for the holidays. He built a 20 foot snowman out of 2,000 empty wine bottles saved at the pub. The two give all the credit to the customers that emptied them over the past year.
Valentino's
...and very finally. Valentino's Restaurant in Santa Monica closed the end of December. This marks the end of a 46 year run of a great food destination in Southern California and one of its most renowned wine lists.
Beer
Record Number of Breweries
The Brewers Association says that 7,000 new breweries opened during 2018. Now 85% of the U.S. adult population lives within 10 miles of a brewery.
Two Winners; Lots of Losers
Two major Beers, Michelob Ultra and Modelo, showed increases in 2017. All others declined. Michelob Ultra was up 80% since 2014 at sales of $4.6 billion. It was popular with women and low in calories and carbohydrates. It has 96 calories and 2.6 grams of carbs compared to Bud at 145 calories and 10 grams of carbs. Modelo has soared 100% since 2013 to $5.22 billion in sales. It grew 20% in 2017 alone. 70% of sales are to Hispanics.
Pabst and Miller/Coors Settlement
Pabst Blue Ribbon and Miller/Coors settled their lawsuit at the last minute, while the jury was already in deliberation. Pabst(PBR) had sued for $400 million because Miller/Coors (MC) had said it could no longer brew the beer due to a lack of capacity. MC had been brewing PBR and some of its other labels under contract since 2001. The contract was scheduled to expire in 2020 and MC did not want to extend it to 2025. The settlement will allow the contract brewing to continue. The terms were not disclosed.
Kelloggs Beer
Kelloggs is teaming with breweries in England and New Zealand to reduce food waste by brewing beer with cereal that is not up to standards for sale. The cereal flakes are edible, but too large or small or broken. The UK Beer is an IPA brewed with corn flakes by the Seven Brothers Brewery. The New Zealand brew is Crunchy Nut Sour Ale made by Hallertau in Auckland.
Sailors Drink Iceland Dry
During NATO's recent Trident Exercises in the North Atlantic U.S. sailors and marines drank the bars in Reykjavik dry. There are a number of bars in the downtown area and they served a lot of Beer. But they were no match for the 7,000 servicemen on leave for a weekend. Bars ran out, then cleaned out their storage rooms, then the bars got emergency runs from Iceland's Olgerdin Brewery which makes Gull Beer. Still, it just wasn't enough.
Heineken Without
Heineken is introducing Heineken 0.0, a non-alcoholic malt beverage. The drink is designed for beer lovers that want a brew, but don't want the alcohol. Price about $10 per 6 pack in cans or bottles.
Infused Brew
Flying Dog Brewery in Maryland has partnered with Green Leaf Medical to produce a non-alcoholic brew infused with M********. The brew is called Hop Chronic and will only be available at dispensaries and to people with a medical prescription.
World's Oldest Bottle of Beer
It was 1868 and the Wellpark Brewery in Glasgow was one of the world's biggest. 42 immigrants and a shipment of Wellpark Stout were on their way to Melbourne, Australia on the clipper ship, The Light of the Age. On the 16th of January the ship reached Kings Island in a blinding fog. Captain Porter and most of the ship's officers were drunk. They thought they were approaching the north end of the island, when in fact, they were at the south end. A guide ship frantically signaled the ship to turn back. Everyone including the passengers understood the signals. Everyone, except the captain. Suddenly, the fog lifted and the ship ran aground. The passengers were saved. The Beer was not. Fast forward a century to 1974. Australian diver, Jim Anderson, found an intact bottle of Wellpark Stout under the waves. The bottle was now the oldest bottle of Beer in existence. Wellpark Brewery had been purchased decades earlier by Tennent's Brewery. In November 2018 Jim Anderson flew 13,000 miles to bring the bottle back home to Tennent's in Glasgow, where it now rests in a museum.
Beer from Christmas Trees
Lowlander Brewery in the Netherlands is making a Winter IPA made from the pine needles of discarded Christmas trees. It is recycling 1,000 trees for this project. The 5% brew is fermented with Champagne yeast and is "slightly hoppy."
The Beer that Made Milwaukee (Bridge) Famous
...and finally. A truck loaded with Pabst Blue Ribbon Beer got stuck under a bridge in Milwaukee. The truck was routed to Highway 175, but the off ramp was closed. The driver decided to take the ramp to get on I-94 instead. As he headed west at Mitchell Blvd, the road took him under an overpass that was only inches too low. The cab cleared. But the trailer got stuck and folded up like an accordion. Both the driver and the Beer were unhurt. The Beer was unloaded to an alternate vehicle. The trailer was a total loss.
Spirits
Tax & Trade Bureau Enforces Tied House Rule
The Alcohol Tax and Trade Bureau (TTB) is stepping up enforcement. The agency fined Illinois distributor, Elgin Beverage Company, $325,000 for a tied house violation. The distributor had paid bars to use their brands and exclude others.
150,000 Gallons of Mt Gay Rum Burn
An explosion and fire burned 150,000 gallons of Rum at the Mt. Gay Distillery in Barbados. A 300,000 gallon tank was about half full at the time it exploded and burned. The cause is under investigation. The Mt. Gay distillery was founded in 1703 and is now owned by Remy-Cointreau.
Constellation Helps Female Start Ups
Constellation Brands has pledged to invest $100 million by 2028 in start up beverage companies owned by women. The program is called Focus on Females. Constellation has already invested in two companies, Austin Cocktails and Vivify Beverages. Austin Cocktails is owned by sisters, Jill Burns and Kelly Gasink. It makes five cocktails; Cucumber Vodka Mojito, Ruby Red Cocktail, Bergamot Orange Margarita, Peppered Maple Blood Orange Cocktail, and Gin Mule. All are made with proprietary recipes. Vivify makes Bravazzi Hard Italian Soda and Itz Spritz.
Record Price for Whiskey
Christie's sold a bottle of Macallan 1926 Speyside Single Malt for the record price of $1,528,800. The Whiskey was distilled in 1926, aged for 60 years in Spanish Sherry Casks, then bottled in 1986. Only 40 bottles were filled at the time.
Pre-Prohibition Whiskey Sale by Christie's
Christie's held an auction of 40 cases Pre-Prohibition spirits in New York on December 7. The collection was the largest of its kind ever auctioned. Notable lots were:
Good Old Gluckenheimer 12/5ths $17,150
Green River 6 Qts $11,638
Old Crow Bottled in Bond 1912 12 Qts $22,050
Old Taylor Bottled in Bond 1911 1 Qt $5,880
Biltmore Rye 10 Qts $10,413
Canadian Club Whiskey 12 Qts $10,413
Ron Bacardi Carta Blanca 92 proof 6 700ml $14,700
Bar Serves Most Expensive Shot
M Restaurant in London is offering Rome de Bellegarde 1894 L'Eveil des Sens Cognac for ₤2,514 a 10 ml shot or ₤250,000 a full liter bottle. The Cognac is a blend of 4 vintages, with the youngest at 70 years. Only 67 bottles were originally made.
New Test for Fake Whiskey
The Scottish Universities Environmental Research Center ran tests on 55 bottles of rare Scotch Whiskey to determine their true age. Radioactive carbon dating was used in the tests. 21 of the 55 bottles were determined to have fake dates. The bottles were obtained from private collectors, auction lots, and retailers. The group estimates that there are $52 million worth of fakes in the marketplace.
UK Gin Sales Up 59%
In the 4th quarter UK Gin sales were up 59% by value and 53% by volume from the same quarter the previous year. Nearly all of the growth was from Pink Gin. The fastest growing segment.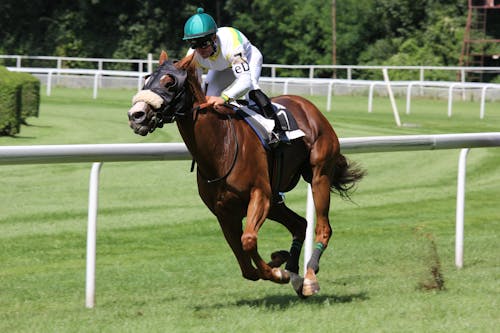 Turf Gin
The Lingfield racecourse in Surrey, UK will discontinue giving race horse owners trophies. Instead they will be awarded bottles of Gin infused with turf from the track. The special Gin is being distilled and flavored by Gin Kitchen.
Alcohol Free Credit Cards
Barclays Bank in the UK will start allowing companies to block the use of their employee's credit cards from being used at bars and pubs.
Drinking Doubles During Holiday Season
Morning Recovery, a company that sells a hangover solution, did a survey in 2018. They found that 69% of Americans double their alcohol intake between Thanksgiving and New Years Day. They went on to say that most people average one social drinking event a week during the year. But participate in three social drinking events a week during the holiday season. The Morning Recovery drink helps detoxification and re-hydration to make people more productive at work the day after a party.
Perfect Highballs Every Time
The Whiskey Highball is getting a resurgence thanks to Suntory. The company is promoting a machine that mixes Whiskey and Soda perfectly every time. The liquids are at the right temperature and the bubbles are the right size. In case you don't have the machine Suntory recommends you make it like this: have your Whisky and a tall glass ready in the freezer. Pack the glass with ice cubes and pour 2 ounces of the liquor into the glass. Fill the glass with soda. Serve without stirring.
Record Sales for Cognac
Cognac exports set new records in 2018. 204.2 million bottles were shipped; a 3% increase over the previous year. Value was up 2% at €3.2 billion.
The Holy Spirit
Blackburn Cathedral in the UK is now selling its own Gin. The Very Reverend Peter Howell Jones, Dean of Blackburn, has contracted with Brindle Distillery in Lancashire to bottle the product using a proprietary recipe. The proceeds will be used to redevelop the cathedral's crypt.
Tequila Waste Turned into Pizza
Students at Universidad Nacional Autonoma de Mexico have found a way to turn the waste from the making of Tequila into flour. The flour can then be used to make bread, biscuits, pizza crusts and other products. It is gluten free, high in nutrients and fiber. Currently the dry matter that is leftover after the piña is baked and crushed is disposed of by burning it. The 1,732,000 tons a year the industry burns every year release huge amounts of CO2 into the atmosphere.
Flying High and Dry
Virgin Atlantic is serving low and no alcohol cocktails on its flights during January. Cocktails are Red Sky at Night and Shepherd's Delight.
Good Gravy?
...and finally. KFC's branch in the UK is marketing three cocktails made with gravy. The most popular seems to be the "Southern Twist". It's KFC's chicken gravy mixed with Kentucky Bourbon. Really! Also on the drink menu: "Fingerlickin' Sour" and "Gravy Mary."
Other Foods and Beverages
No More Truffles?
Black Truffles may be extinct within a few years. The delicacy requires a narrow temperature range, the right amount of rainfall, and dry periods in between. All these factors seem to be disappearing in the only places black truffles grow in the southern parts of a few countries; France, Italy, Croatia, and Spain.
 
Boisset Buys Oakville Grocery
Jean-Charles Boisset has bought the Oakville Grocery from the Rudd family. The price and terms were not disclosed. Boisset owns Raymond Vineyards, Buena Vista Winery, and DeLoach Vineyards. The Oakville Grocery was founded in 1881 and is the oldest operating grocery store in California. Boisset is married to Gina Gallo, grandniece of Ernest Gallo.
Bar None
Coca Cola has launched a line of non-alcoholic bottled cocktails. The line is branded Bar None and includes a Sangria, Aged Cider, Bellini, and Ginger Mule.
Whole Foods Change of Direction
Whole Foods has quietly decided to shelve its "365" concept stores. The stores were supposed to offer a lower price scale and leaner variety in a smaller format store. Only 12 were opened. With lower pricing across the stores under Amazon management the different format is no longer needed. The company is now reported to be looking at opening more full size stores in closed Sears and K-Mart locations. The aim is to bring the entire country in range for Amazon Prime 2 hour delivery. Whole Foods currently has about 470 stores. There are 123 closed Sears stores and 205 closed K-Marts.
The Changing Market
What's Ahead for 2019?
Industry experts report several trends for supermarkets in the coming year:
Consumers continue the search for new greens to improve their health

Desserts made from "good for you" ingredients like kale and hummus

Oat milk to replace dairy and nut milks

Cold Brew Coffee and new ways to serve regular coffee chilled

A return to clean and crisp lager from heavier IPA's.

The emergence of lab grown meat that will satisfy both animal rights activists and big meat corporations

Functional foods that produce positive results without drugs.

Health based eating with consumers looking for new diets.

More regional flavors going into national distribution

More fresh foods being sold in shelf stable packaging

Foods expected to grow in use and popularity: Mushrooms, Chayote Squash, and lots of Slow Cooker Recipes.

Meal kits and grab and go are just the beginning. Supermarkets will continue to search out new offerings.

These are the predictions. Will they come to pass? See you in a year!
Restaurant Trends for 2019
Uncorkd predicts changes for the restaurant segment for 2019.
AR augmented reality. A screen at the table shows menu selections in 3-D. Tests show a 25% increase in dessert sales.

New scheduling apps that take into account employee swaps, vacation requests, and peaks in sales volumes.

Digital menus replacing paper menus. Restaurateurs can change offerings instantly. They can also offer wine pairings with the menu choice.

Digital inventories linked to menu offerings and sales. Out-of-stocks on ingredients can be eliminated and orders placed in time.
November 11
November 11 is Veteran's Day in the U.S. and Europe. But in China its "Singles Day." It was originally thought up by a group of students in the early 1990's. Then the event was promoted by retail giant, Alibaba. The idea is to buy yourself a gift. It has become the biggest shopping day of the year in China. By volume and value it far eclipses Black Friday and Cyber Monday combined. Sales are equivalent to $2.53 billion.
Health
Carbs in Alcohol
Trending diets as we start a new year are various versions of a low carbohydrate intake. The big question is "How do alcoholic beverages rate carbwise?" Here are carb ratings as listed in The Ultimate Guide to Carbs. All numbers are approximate depending on the individual beverage, brand, and mix.
Red Wine in a 5 ounce glass
Merlot 3.7
Cabernet Sauvignon, Pinot Noir, Syrah, Sangiovese plus/minus 3.85
Burgundy 5.5
White Wine in a 5 ounce glass
Chardonnay, Sauvignon Blanc, Pinot Grigio 3.0-3.1
Champagne 1.0
Riesling 5.5
Sweet Wines 20.0
Beer in a 12 oz bottle or can plus or minus 13.0
Hard Cider 12 oz 10.0 to 25.0 depending on sweetness and the variety of apples used
Spirits
Whiskey, Whisky 0
Gin, Brandy, Tequila 0
Mixed Drinks
Martini 0
Bloody Mary 7.0
Margarita 8.0
Cosmopolitan 13.0
Gin & Tonic 16.0
Screwdriver 27.0
White Russian 28.0
Rum & Cola 39.0
More Drinking in Colder Climates
Dr Ramon Bataller from the University of Pittsburgh published a study in the journal Hepatology showing that people drink more alcohol in colder climates and with fewer hours of sunlight. The research group studied people in 193 countries. They found that there were more drinkers and more alcohol consumed per drinker in countries closer to the Arctic Circle. The conclusion confirmed what many people believe, but no one had ever proved.
Coors Light for a Long Life
World War II pilot, Andrew E Slavonic, celebrated his 101st birthday on December 1. He attributes his long life to drinking a Coors Light every day for the past 15 years. Previously, he drank regular Coors. When he and his secret for longevity were featured on Fox News, he got a surprise. Miller/Coors heard his story and delivered a fully stocked Coors refrigerator to his home so he could enjoy one on the house every day. The company also sent Coors Sweatshirts for the family and are hosting Andrew and his son on a trip to the brewery.
Recipes
Cold season is here and a good cure is always needed; or at least worth a try! Here's a good one.
Marmalade Sour
Ingredients:
2 1/2 oz. Bourbon
1 oz. Fresh Lemon Juice
3/4 oz. Simple Syrup
1 teaspoon Orange Marmalade
1 dash Orange Bitters
Garnish – Orange Twist
Fill a cocktail shaker with ice. Add ingredients. Shake to dissolve marmalade. Pour into a glass. Garnish with orange twist.
Pirate's Coffee
Ingredients:
1/2 Cup strong Coffee
1 ounce Bacardi Gold Rum
1 ounce Myers's Rum
2 teaspoons Sugar
1 Cinnamon Stick
1/2 teaspoon grated Orange Zest
Whipped Cream
Directions:
Pour both Rums and sugar into coffee.

Stir with cinnamon stick until sugar is dissolved.

Top with whipped cream.

Sprinkle orange zest over the top.
Tasting Notes
Each month we are out there looking for wines that "over deliver"; wines that offer more than others in their category and price level. We search out the wines that you can buy to help build your business; wines that make customers happy and keep them coming back. These are wines we rate as good buys and best buys. Check our notes. The opinions in the reviews are our own and unsolicited. We receive no compensation from wineries or brokers. This month there were several wine tastings that showed some very nice wines available at reasonable prices. The prices shown are approximate retails.
Skurnik Wine and Spirits
Skurnik Wine and Spirits held its Spring DI Tasting with an outstanding show of Terry Theise Estate Selections. The wines were from Austria and Germany. Here are some of our picks.
Sektkellerei Christian Madl Rose' Extra Trocken 2013. This sparkling wine is pleasant, has good bubble structure, rose pink, good nose made from 100% Zweigelt. Delicious, fruity, and elegant. $39-$45.
Sattler Zweigelt 2017. A red wine in a Bordeaux bottle, dark ruby, full body, deep fruit flavors, good nose. A very good buy at $19.99.
Kunstler Tradition Pinot Noir Dry 2016. A German Red wine that is to be experienced. It's sophisticated with a good balance of spice, fruit, and tannins. Well rounded. Light ruby, good nose, soft, will go well with food. $39.
Strub Soil to Soul Riesling Kabinett 2017. Semi-dry, good nose, minerality, and fruit flavors. A good buy at $19.99.
Nigl Gruner Veltliner Freiheit 2018. Dry, minerality, fruity varietal taste. $22.
Berger Gruner Veltliner 2018. Light, fruity, easy drinking and good with food. It is easy to get lost in this wine. It is so pleasant. And a best buy. A full liter for $16. The label is plain and generic. The wine is better than the label.
Industry Calendar
1/21 Skurnik – SFO & Sacramento
1/22 Skurnik – Oakland, Petaluma, Monterey
1/23 Skurnik - LA
1/24 Skurnik – Santa Barbara & San Diego
1/24 APVSA Wine'ter is Coming – LA
1/24 Union des Grands Crus de Bordeaux -LA
1/25 APVSA Wine'ter is Coming – SFO
1/25 Union des Grands Crus de Bordeaux -SFO
1/25 Whiskey LA – LA
1/25 Skurnik – Santa Ana
1/30 Cava - LA
2/3 Superbowl LIII
2/13 KFWE LA - LA
2/27-28 Savor Italy
Promotional Calendar
January
January 1 New Years Day
January 1 National Bloody Mary Day
January 11 National Hot Toddy Day
January 13 National Peach Melba Day
January 17 National Hot Buttered Rum Day
January 21 Martin Luther King Jr. Day
January 25 National Irish Coffee Day
January 31 Brandy Alexander Day
February
February 2 Ground Hog Day
February 14 Valentine's Day
February 18 National Drink Wine Day
February 18 President's Day
February 22 National Margarita Day
February 23 Open That Bottle Day
February 24 World Bartender's Day
February 27 National Kahlua Day
New Legislation for 2019
Our industry has more laws controlling it than most industries. The State
Legislature and the ABC give us license privileges and can take them away. New alcoholic beverage laws were passed that are effective in 2019. Many critical issues are pending. Do you know about them and are you prepared for the changes. Is your business safe? Members are encouraged to look through the Legislative Bulletin. If there is a new law that is a problem for your business, call the association office now. The CBRA is your voice in Sacramento. If you are not a member, join today. The CBRA is your only voice when it comes to new beverage laws.
Brands and Comments
The CBRA Newsletter has not accepted any payment from any of the brands mentioned
in this edition. The editor, Ron Ziff, welcomes comments at ron@cbraliquor.org
CBRA Membership Remains Open
Now, more than ever, access to your industry is important. The CBRA is California's
only statewide association of licensed retailers, and our membership continues to be
open for the first time in 20 years.
At CBRA we deal with licenses and regulations that affect the beverage business on a
daily basis. That's why CBRA offers practical solutions, unique products, services,
information, and timely advice for both large and small beverage businesses. With
reasonable fees, superior service, and associates that are easy to reach, CBRA helps you
to run your business better and easier. One of the most valuable services we offer is that
call to the ABC to ask your question. We can ask that question and keep you anonymous. That's something you just can't do yourself.
Join or renew your valuable membership today. You can't afford to delay.
California Beverage Retailers Association – California's Only Statewide Association of Licensees. We're #1!
If you would like to be removed from this email list, please email to
ron@cbraliquor.org with UNSUBSCRIBE in the subject line.