posted by
cbra
on
Fri, 02/05/2016 - 10:03
California Beverage Retailers Association
Beverage Bulletin
P.O. Box 56686
Sherman Oaks, CA 91413
(818) 693-5561
Ron Ziff, Editor
Ben Ziff, Publisher
November/December 2019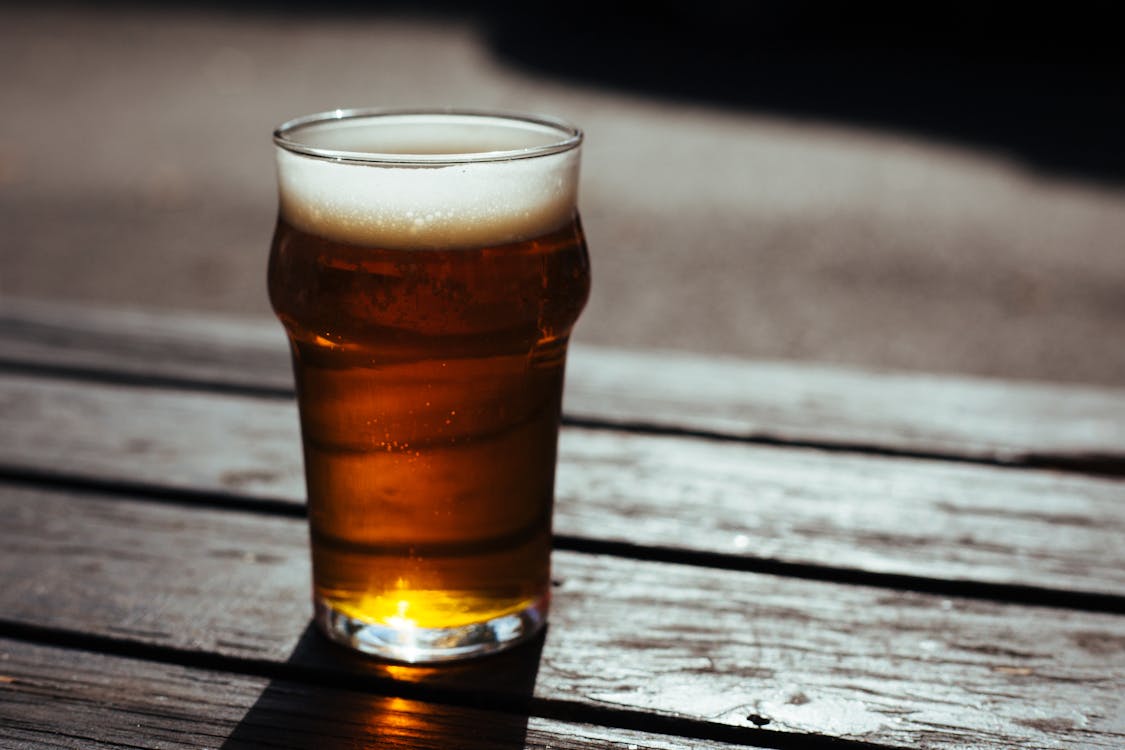 photo courtesy of Little Visuals via Pexels
It's fire season in California and some stories in this month's issue are about wind driven fires. What are the California winds like? Raymond Chandler said it best: "It was one of those hot dry Santa Anas that come down through the mountain passes and curl your hair and make your nerves jump and your skin itch. On nights like that every booze party ends in a fight. Meek little wives feel the edge of the carving knife and study their husbands' necks. Anything can happen. You can even get a full glass of beer at a cocktail lounge."
In this month's edition:
Headline News Stories-End of a Tradition?, Fires, Vineyards, Electric Power, & PG&E, California Wine Glut
Celebrities in the Industry-Michael Jordan, Jeannie Buss, Wes Edens, Emilia Fazzalari, and Wyc Grousbeck; Nick Jonas and John Varvatos; Rita Ora; Dwayne "The Rock" Johnson; The Back Street Boys; E-40; Adam Levine and Sammy Hagar; AC-DC; Toby Keith
Books-Healthy Cocktails; Hangover Helper; How to Drink Without Drinking; Sangiovese, Lambrusco, and Other Vines Stories; Wine Girl: America's Youngest Sommelier; How to be a Bourbon Badass; How to Drink Like a Spy; The Guide to Craft Beer
TV & Movies- Under the Influence, New PBS TV Series, Star Trek:Picard
People-Jose' Andres, Jim Lewis, Bjorn Borg, Tim Slater
Politics and the Law-Trade War with China, Trade War with EU, Plain Package Trade War, Hong Kong Festival Canceled, College Admissions Scandal, Farm Worker Pay, Brexit Import Rule, Trump Licenses in Jeopardy
Corrections-John Malkovich, Musso & Frank Restaurant
Wine-Century Old Pol Roger Champagne, PG&E Wine Tasting, 2019 Burgundy and Bordeaux Vintage, Vineyard Worker Scandal, Napa Synagogue, Sparkling Brexit, Wine Detective, Online Wine Course, What's in a Name?, Rothschild in China, Bolivia Wines, Ancient Wine Drinking, Shakeout Coming, Expensive Snack
Beer-Job Opening, Seltzer Spikes, Blue Ribbon, Restructuring at Molson Coors,
Utopia Beer, Avocado Ale, Chocolate, Record Beer Price, Ingredient Labels, One Man's Thirst
Spirits-Deadly Cointreau, 2019 Emmys, Spend the Night with Jim Beam, Record Scotch Price, Master of Whisk(e)y Program, Whisky Tasting Live Streamed, Chivas Regal Heist, Record Price for Scotch Mini, 160 Proof Gin Spilled, Alcohol Use Declines in the UK, Rhythm and Booze
Other Food and Beverage-Prosecco Pringles
The Changing Market-Walmart Delivery or  Curbside Pick Up, Amazon Online Sales Continue to Grow, Amazon to Open New Grocery Chain, Save Mart Opens In-Store Restaurant, Sears/Kmart Continues a "Long Goodbye", U.S. Postal Service Sued, Buy Patron Through Instagram
Health-Wine Drinking Could Fight Diabetes, Pop the Cork for this Lady!, Auto Brewery Syndrome
Recipes-Walking Dead Cocktail, New Fashioned Cocktail
...and as always Tasting Notes and the Industry Calendar
Headline News Stories
End of a Tradition?
The Washington Nationals won the World Series over the Houston Astros 4 games to 3. They celebrated by spraying their locker room with Champagne, right? Well, not exactly. There were a few bottles of Veuve Clicquot. But most of the "bubbly" that was shaken and sprayed was Budweiser!
Fires, Vineyards, Electric Power, & PG&E
PG&E shut down power transmission during windy days in Northern California to avoid the fires that caused so much devastation the past two years by downed power lines. The shutdowns come at the wrong time for wineries in the midst of the fall crush. Portable generators were out of stock in distributors as growers scrambled for the only available replacements. The shutdowns lasted for days and presented a whole new set of difficulties. Michael Lewis, PG&E's senior vice president of electric operations, said "The safety of our customers and the communities we serve is our most important responsibility, which is why PG&E has decided to turn power off to customers during this widespread, severe wind event," The area covered affected 2 million people. Residents rushed to stock up on food, water, and fuel ahead of the shutdowns. Then everything ground to a halt. Grocers and restaurants dumped perishables; wineries watched grapes ferment on trucks; hospitals switched to emergency power; UC Berkeley closed; and angry residents had no cell service to make complaining calls. The outages hit during the winery wedding season, leaving planners, caterers, and wineries scrambling to keep love on track. (See related story in Wine) More bad news: PG&E warned that the shutdowns could continue for at least a decade.
The fast moving Kincade fire threatened the northern California towns of Geyserville and Healdsburg. Homes and vineyards were in the path of the fire. On Thursday, October 24, Julia Jackson of Jackson Family Wines received a 4AM call to evacuate. She just made it out with no time to grab anything. A few hours later Jackson found out that her home had burned. In all, about 140 homes and other buildings were razed. The Soda Rock and Field Stone Wineries were reported burned. For winemakers in the region the timing of the fire was not as bad as it could have been. Most of their grapes had already been picked and were crushed and in tanks. The damage to the fields could not be assessed until evacuees were allowed back into the area. It is thought that the fire may have started from a damaged PG&E tower.
As the Kincade fire swept through Sonoma County hundreds of vineyard workers found themselves displaced. The Latino Community Foundation (LCF) reactivated its NorCal Wildfire Relief Fund. LCF has directed funds to two local organizations: Nuestra Comunidad and Corazon Healdsburg. Donations can be given by clicking on https://latinocf.org/norcal-wildfire-relief-fund/, 
California Wine Glut
The California Wine industry is facing economic hard times with too much product. The problem is caused by stalling growth in Wine sales since 2015 and continued increases in production at the farm level. The 2018 crush was 4.3 million tons. Wineries that had contracts with farmers found they were getting more grapes than they could handle. With declining or stalling sales, warehouses became overloaded. In 2019 many wineries  just didn't renew contracts. Meanwhile farmers that usually sell on the open market are faced with competition from growers that are without contracts. Pinot Noir sold for $4,000 a ton in 2018 and now it's going for $750. Cabernet Sauvignon was $6-7,000 per ton, today it's selling for $1,500. Some grapes will have no market at all and growers will face financial problems.  In some vineyards the grapes will not be picked and will be allowed to rot on the vine. Typically, vineyards produce their first crops 3 to 5 years after planting. So as new plantings come online there will be no market for the grapes. An additional problem for some growers is the $1.7 billion sale of 30 brands and 6 wineries by Constellation to Gallo. The growers that have been supplying Constellation don't know if their contracts will continue in future years. Against this backdrop many wineries are planning price hikes. The reason is that the 2017 vintage was smaller due to wildfires and aged product will be short this year. If the wineries raise prices now, they will be in a better position to set their prices and give promotions for the 2018 and 2019 vintages.
Celebrities in the Industry
Basketball great, Michael Jordan, Lakers owner, Jeannie Buss, Wes Edens of the Milwaukee Bucks; and Boston Celtics Emilia Fazzalari and Wyc Grousbeck have all partnered to launch a Tequila brand. Cincoro Tequila will come in Blanco $70, Reposado $90, Aňejo $130, and Extra Aňejo $1600.
Singer, Nick Jonas and menswear designer, John Varvatos have partnered with the Stoli Group to make and market Villa One Tequila. The Tequila comes in Silver, Reposado, and Aňejo priced at $45 to $60 a bottle.
Singer, Rita Ora, has partnered with Conecuh Brands to sell Prosper Tequila from Don Roberto in Jalisco. The three types are Blanco, Reposado, and Aňejo priced $35 to $45.
Dwayne "The Rock" Johnson has filed an application for a Tequila named Mana. Details are not available at this time. However, the name has been rejected by the authorities. ...Back to the drawing board.
The Back Street Boys are shopping to find a partner to brand and market a Tequila.
Rap singer, E-40, has a line of Wines and a Rum cocktail. He is currently looking to add spirits to his offerings. The first is E Cuarenta Tequila at $21.99.
Adam Levine and Sammy Hagar partnered to market liquor. They couldn't agree on whether to sell Tequila or Mezcal. So they decided to compromise with a 50-50 mixture. The result is Santo MezQuila. $55.
Rock group, AC-DC, sells Wine, Beer, and a Bourbon cocktail. They also sell Thunderstruck Tequila; named for their hit single.
Country singer, Toby Keith, is selling a Mezcal named Wild Shot. Each bottle contains a Tequila worm better known as a gusano. 
Books
Healthy Cocktails by Matt Dorsey and Jenny Dorsey, Skyhorse. 136 pages, $19.99, to be released November 19, 2019. 50 Better-for-You Boozy Beverages to Shake Up Your Happy Hour. This photo-filled recipe book takes the guilt out of happy hour. These genuinely tasty cocktails use minimal added sugar, all-natural ingredients, and a mix of liquor and low-alcohol spirits to make drinking feel like the easiest diet to maintain.
Hangover Helper by Lauren Shockey, Hardie Grant. 176 pages, $19.99. Hangover Helper is a playful cookbook filled with tried and true recipes to cure your hangover, collected from culinary traditions from around the world. Each of the over 50 recipes will include a rating system that will indicate how easy it will be to prepare when hungover. Some dishes, such as the Bacon, Egg and Cheese or Pepperoni Pizza Bagel, can be made even if still drunk the following morning! Others will make use of traditional pantry staples and leftover classics to whip up dishes on the fly,
How to Drink Without Drinking by Fiona Beckett, Kyle Books. $19.99 to be released January 2, 2020 (just after the holiday party season). Whether you're on the wagon for good or just looking to take a couple of alcohol-free days a week, avoiding alcohol doesn't have to mean missing out on flavor or fun. This beautiful and inspiring book includes tips and recipes for ferments, cordials and shrubs, as well as delicious alcohol-free cocktails and juices.
Sangiovese, Lambrusco, and Other Vines Stories by Attilio Scienza and Serena Imazio, Amazon Digital Services LLC. Available in Kindle edition, 5401kb, $9.99. Behind the cultivation of grape vines and their fruits' fermented juice lies a history of peoples who worked the land, transformed the landscape, produced and traded wines, thus forging local and global communities.
Wine Girl: America's Youngest Sommelier by Victoria James. Ecco Books, 336 pages, $26.99, to be released March 20, 2020. An affecting memoir from the country's youngest sommelier, tracing her path through the glamorous but famously toxic restaurant world. At just twenty-one, the age when most people are starting to drink (well, legally at least), Victoria James became the country's youngest sommelier at a Michelin-starred restaurant. Even as Victoria was selling bottles worth hundreds and thousands of dollars during the day, passing sommelier certification exams with flying colors, and receiving distinction from all kinds of press, there were still groping patrons, bosses who abused their role and status, and a trip the hospital emergency room.
How to be a Bourbon Badass by Linda Ruffenach, Red Lightning Books. 175 pages, $24.00. In How to Be a Bourbon Badass, Linda Ruffenach tells the story of her own personal journey with bourbon and shares behind-the-scenes tales from bourbon industry experts and rock stars. She captures the storied history of America's native spirit, explains the process of making liquid gold, and offers top-notch cocktail, dinner, and dessert recipes for the novice and connoisseur alike.
How to Drink Like a Spy by Albert Schmid, Red Lightning Books. 160 pages, $15.00. Shaken, not stirred. James Bond's classic order made the martini famous. Now spy fans can discover new favorites from beloved novels like those by Ian Fleming and Tom Clancy and big screen blockbusters like the Jason Bourne movies, Argo, Austin Powers, and Steven Spielberg's Bridge of Spies. Mixology expert Albert W. A. Schmid provides step-by-step instructions on setting up and stocking a bar worthy of 007 and pouring the drinks to match. Recipes include secret agent favorites like The Lucky Jim versus the Montgomery, Kurrant Affair, Pillow Talk, From Russia with Love, Bossanova, Betsy Flanagan versus the Manhattan, Dark 'n' Stormy, and TNT. How to Drink Like a Spy also includes profiles of the most famous and notorious spies throughout history and a lexicon so you don't blow your cover when ordering your next drink.
The Guide to Craft Beer, Brewers Publications. 200 pages $12.95. Now is the best time in U.S. history to be a craft beer lover. Whether you want to be a craft beer expert or just learn more before trying your first craft beer, The Guide to Craft Beer will help you navigate the brave new world of beer. As of early 2019, more than 7,000 breweries are reinvigorating the beer scene with traditional styles and using American ingenuity to brew beers that push the boundaries of style. These small and independent breweries are changing the way we think about beer.
TV & Movies
Under the Influence
101 Studios, which works with Paramount, will be producing a TV drama called Under the Influence. The show is based on a 1991 unauthorized book about 5 generations of the Anheuser Busch family. It will follow their progress from poor German immigrants to domination of the Beer industry and the family intrigues for control of the business.
New PBS TV Series
Public Television has started a new 13 part series called 100 Days, Drinks, Dishes, and Destinations. The series will be hosted by drink expert, Leslie Sbrocco. She is a previous winner of an Emmy and a James Beard Award. In the series Leslie visits a bucket list of venues to sample food, local Wine and Beer, and meet with international celebrities and home grown heroes.
Star Trek:Picard
A new series in the Star Trek universe is in production. The Series is titled Star Trek:Picard. As part of the promotion Wines That Rock has put together a limited edition 2 bottle package of Wines. Chateau Picard 2016 from the real chateau in St Estephe is 85% Cabernet Sauvignon and 15% Merlot. The bottle has a limited edition Jean Luc Picard family label added by the winery. The second bottle is a 2017 Special Reserve United Federation of Planets Old Vine Zinfandel. It is a blend of Wines from Dry Creek and Russian River in Sonoma; 87% Zinfandel, 12% Petite Sirah, and 1% Syrah. The 2 bottle package sells for $120. 
People
Jose' Andres
President Trump had been scheduled to throw out the first pitch at game 5 of the World Series. It was announced 2 days ahead of the event that the pitch would instead be thrown by industry member, Chef Jose' Andres. The famed chef joked "If anyone has a baseball, I will need to practice." Andres addressed the World Series crowd "Thank you Nationals and Astros for inviting an immigrant to throw the first pitch! In a game full of immigrants!"
Andres has several restaurants in Washington D.C., one in Los Angeles, and a number in other cities around the world. Andres charity, World Central Kitchen, served 4 million meals in Puerto Rico, 1.5 million meals in the Bahamas, and has fed people in Venezuela, Mozambique, Tijuana, and at 13 disasters in 2018 and 2019. As this is being written, he is feeding fire evacuees in Sonoma County. Andres canceled opening a restaurant in the Trump International Hotel after Trump made derogatory statements about Mexican immigrants during the 2016 campaign. Andres has criticized Trump since then about immigration policies and Puerto Rico hurricane relief. Read more about this charitable work and make donations at https://wck.org/news.
Jim Lewis
We note with sadness, the passing of Jim Lewis. Lewis started in the business at retail at King Cole Markets and Hughes Markets. He moved to Almaden Wines where he worked for 17 years and became one of its top executives. Then Jim went on to found his own wholesale Wine brokerage and distributorship, Vin West. Jim leaves his wife, Carol, a beautiful family, and an industry grateful for his dedication.
Bjorn Borg
Bjorn Borg has been inducted into the Jurade of Sant-Emilion. The organization acts as ambassadors to promote Wine from the region. Borg's induction into the fraternity came as a surprise. He was vacationing in the area with friends when he was approached with the offer. In short order he had put on a red velvet robe and was swearing to uphold the image of Saint-Emilion Wines. The Jurade dates back to a royal charter issued in 1199 by John Lackland, the King of England, which granted trade rights between English merchants and Wine sellers in Saint-Emilion.
Tim Slater
In our last issue we noted that Tim Slater of Sarah's Vineyard had pledged to raise $10,000 for the Gilroy Foundation. To Tim it was more than just a pledge. Tim has presented a check to Donna Pray, executive director of the foundation. The funds will go toward relief for the victims of the shooting at this year's Gilroy Garlic Festival.
Politics and the Law
Trade War with China
President Trump's trade war with China is starting to take its toll on the nation's retailers. At the peak 77% of our clothing and footwear came from China. Today it's down to about 35%. The supply chain moved to less efficient sources and the remaining Chinese goods are laden with tariffs. Business has shifted to Viet Nam, Bangladesh, India, and Indonesia. Retailers have absorbed what they could. Look for retail price increases during the holiday season and the months ahead. Consumers will be the biggest losers and off price stores like Ross and TJ Max will be relative winners.
Meanwhile the EU has inked a new trade treaty with China. French President Emmanuel Macron paid a visit to Chinese President Xi Jinping in Beijing to celebrate the deal. Macron presented Xi with a gift bottle of Romanee-Conti 1978 (value $20,000) to commemorate the occasion.
U.S. exports to China are down 7% nationwide. But, some states and industries have been hit harder than others. Exports to China from Illinois are down 32.7%. Soy bean exports are down 98%. The soy bean farmers are being given some government subsidies. But not enough to make them whole. Worst of all, they have probably lost a market that took them decades to build. The tariffs on some Chinese products will increase from 25% to 30% this year. Have you lost track of how much the tariffs are, what they apply to, and when? You're not alone. Economists, importers, exporters, industry CEOs and others are not sure either. At this point, the only thing that is certain is confusion. The White House has announced a "Phase One Trade Deal" with China had been reached. The deal would include China purchasing billions of dollars worth of U.S. agricultural goods. That might include Wine. The deal still has to be put in writing and the devil could be in the details. This might even be a false alarm. Over a year ago, the two countries agreed on a trade deal that never happened. Meanwhile, India joined the fray by adding tariffs on U.S. agricultural products of up to 120%. India had been a replacement market for some products that were shut out of China.
The U.S./China trade war has created new opportunities for shady business deals. Some operators have set up sham companies in the Philippines. These companies import goods manufactured in China and repackage them in boxes labeled "Made in the Philippines." The tariffs are high enough to make the practice profitable.
Trade War with EU
While the country has been focused on an impeachment investigation, the administration has quietly opened a new trade war. Effective October 18 there was a 25% increase in tariffs on a range of goods coming from the EU. Notably, the products involved include Scotch and Irish Whisky and Wines from France, Germany, Spain, and the UK. The tariff only applies to Wines under 14%ABV. The tariffs were enacted at a key point for growers in Bordeaux and Spain. They had been harvesting earlier to keep alcohol levels lower. Now some have made quick decisions to leave the grapes on the vine for an additional 7 to 10 days to develop more sugar and raise the alcohol above 14%. The tariff will only be charged until the U.S. government collects $7.5 billion.
The tariff was enacted in retaliation for EU subsidies to Airbus. The EU protested the tariffs to the World Trade Organization (WTO) and was supported in its protest by Canada and DISCUS. WTO ruled in favor of the U.S. The EU could enact its own tariffs on U.S. goods and the U.S. could further retaliate as has happened with the U.S./China trade war.
The new 25% tariff has turned out to be a windfall for one importer. Florida Caribbean Distillers had started importing bulk French Rose' packed in giant pouches inside 20 and 40 foot shipping containers. Since the tariff only applies to bottles of 2 liters or less, this Wine is coming in duty free. The Wine will sell in the $8.99 to $9.99 range and give the importer a huge advantage over competitors.
European auctioneer, iDealwine, has put its planned entry into the U.S. market on hold due to the pending 25% tariff on EU Wines.
Huge questions remain about what the new EU tariffs apply to and what they don't. Champagne, Cognac, and French handbags are exempt. No reason was given. Could the exemption have something to do with the meeting of LVMH president, Bernard Arnault, and Donald Trump at the Trump Tower shortly after the 2016 election? Also, for unexplained reasons Wines from Italy and Portugal were exempted from the new tariffs. Some speculate that the exemption could have something to do with foreign political research at the heart of the impeachment inquiry.
Plain Package Trade War
A new kind of trade war is emerging as countries introduce "plain packaging laws." The laws are aimed at perceived health risks. It all started in Australia in 2012 when cigarettes were required to be sold in unbranded plain packages that are covered with health warnings. The result is that companies no longer have the ability to promote their branded products with advertising. Australia's move has been countered by Indonesia, Cuba, Honduras, and the Dominican Republic which have required alcohol including Wines and Scotch Whisky to be sold in unbranded containers. New Zealand is now considering unbranded cigarettes amid concerns about its own Wines being unbranded in some markets. As the movement grows, some companies are considered to be vulnerable to losing substantial value. These include Diageo, Pernod/Ricard, Heineken, and AB/Inbev. Some countries are also considering unbranding sugary drinks; a move that could affect Coca-Cola, Pepsi, and others.
Hong Kong Festival Canceled
The 11th annual Hong Kong Wine and Dine Festival has been canceled due to the political unrest in the city. The festival has been held each year since 2009. In 2018 it attracted 168,000 visitors, with 452 Wine and food booths from 33 countries. Event chairman YK Pang said "The decision to cancel the event was certainly not an easy one. It enjoys huge popularity among local residents and visitors, and great support from local and international partners, sponsors and exhibitors. However, in view of unforeseen circumstances in the coming weeks, it would be challenging to us to ensure the smooth running of the event, so we have decided to cancel the mega event." It had been scheduled to run from October 31 through November 11.
College Admissions Scandal
Vineyard owner, Augustin Hunees, Jr., was sentenced to 5 months in jail, fined $200,000, and will have to put in 500 hours of community service in the college admissions scandal. He was found guilty of paying $50,000 to get his daughter into USC and paying another $50,000 in bribes. His sentence is the most severe so far in the scandal. His daughter's offer of admission has also been withdrawn by USC. The Hunees family has produced Napa Valley Wines for decades under the Quintessa label and other brands.
Farm Worker Pay
A change in the calculation of the Adverse Effect Wage Rate (AEWR) rule being made by the Labor Department under the Trump administration would effectively lower temporary foreign farm workers pay by about $1 an hour. Foreign workers who are here under the Visa H-2A program are about 25% of California's farm workers, but the competitive effect of the change would likely affect the 75% resident workers and lower their wages as well.
Brexit Import Rule
The UK government has announced that it will not require importers to file certifications for Wines being imported for the first 9 months after Brexit. This will save the industry millions and a vast amount of paperwork during the opening period.
Trump Licenses in Jeopardy
President Trump's Colt Neck Golf Course in New Jersey has been given a 30 day notice that its liquor license will be revoked for serving an already intoxicated patron. The club continued serving the man long after he was visibly drunk. He then left the club and was involved in a fatal traffic collision. The Trump organization has 30 days to appeal the ruling. Under New Jersey law, someone who has a license revoked is also required to have a 2 year suspension of any other liquor license in the state. The suspension would apply to Trump's Pine Hill and Bedminster golf courses. The state action would undoubtedly result in a loss of business from golfers and events like weddings.
Corrections
We are only human and do make a few mistakes.
In our last issue we incorrectly stated that Actor, John Malkovich produces Wine from his property in Provence under his Cellier des Dauphins label. Actually his grapes are pooled with the grapes of 3,000 other growers and bottled by Cellier des Dauphins, one of the largest cooperatives in France. Thanks to Erik Meyblum for the correction.
We also made an error in reporting on the Musso & Frank Restaurant. The eatery was closed for repairs after flooding. It is celebrating 100 years of feeding celebrities and a lot of other hungry people. It will remain open to all. Thanks to Stephano Poggi for the correction.
Wine
Century Old Pol Roger Champagne
On the night of February 23, 1900 after heavy rains Pol Roger suffered the collapse of one of its storage cellars. At the time of the collapse 1.5 million bottles were trapped in a sea of mud, chalk, and clay. The Champagne house recently excavated part of the cellar in order to build a new facility on top of the site. Amid a lot of broken glass, 23 intact bottles were found. Now 2 of those bottles were opened and tasted amid much ceremony. The 2 were thought to be from the vintage of 1897 or 1898. Both bottles contained Wine that had lost its fizz, were a dark amber color, had an ABV of 13.0%,  had a good nose; and most importantly, were still drinkable! One had the taste and aroma of aged Cognac or Madeira. The other tasted of citrus, was fruity and fresh, with a good finish. All of those present were impressed with the Wines. Hubert de Billy, the fifth generation of the Pol Roger family expressed his feelings about the Wine and the occasion "We are very proud, but it was a dream, a story that the family liked to tell, and now it is a fact."
PG&E Wine Tasting
PG & E came under heavy criticism for hosting a 2 day Wine Tasting, banquet, and outing for 50 VIP customers just ahead of the power shutdowns. The Wine event was held at the Silver Oak Winery in Sonoma County. Several PG&E executives and employees took off work to attend. Critics said the event and employee participation was tone deaf when millions faced difficulties forced by the outage. CEO, Bill Johnson, apologized saying "I want to apologize to every one of our customers. Insensitive, inappropriate, tone deaf are the terms I would use to describe this." Johnson had not attended the event.
2019 Burgundy and Bordeaux Vintage
The 2019 Wines of Burgundy are expected to be excellent, but limited in quantity. Flowers were hit by rain in May. A very dry summer kept grapes small and concentrated. The harvest went well, but tonnage appeared to be less than in 2016. In Bordeaux Spring was uneventful, July hot and dry, August produced some rains, and harvest took place normally in September. Overall, the Bordeaux vintage for 2019 was strong with good quality and quantity. This was a welcome relief for vintners who had challenges the past 2 years.
Vineyard Worker Scandal
Europol and police from France and Bulgaria broke up a human trafficking ring that had been taking workers from poor areas in Bulgaria to harvest grapes in France. Workers were promised food, housing, and up to €60 a day. In reality, most never saw much money. They were carried in unlicensed trucks to vineyards in Lyon, France. There they lived in camps and had money deducted for meals. At the end of the harvest they were abandoned without enough money to get home. Meanwhile, the traffickers took the workers' pay from vineyards and laundered the money. 167 victims were identified and 4 recruiters were arrested.
Napa Synagogue
San Francisco restaurateur, Michael Dellar, owner of One Market Restaurant grew up as a member of LA's Wilshire Blvd Temple, known as the "Synagogue to the Stars." Dellar determined to make Congregation Beth Shalom Napa Valley the "Synagogue to the Vintners." Dellar has organized Jewish winery owners and winemakers to put on the  is celebration dinner "L'Chaim Napa Valley: A Celebration of Jewish Vintners" this month. 14 participating wineries include Covenant Wines, Hagafen Cellars, Judd's Hill Winery, Stardust Wines, and Neiman Cellars. The event will include Jewish recipes from around the world and Napa Valley Wines. Jews have been involved with Wine since the time of the Bible. The first Jewish winemaker in Napa was Leopold Lazarus, who arrived in Yountville from his native France in 1869. This year's event will benefit scholarships for students in the Napa Valley College Viticulture & Winery Technology.
Sparkling Brexit
Gold Emotion, a French company, is selling a limited edition of Brexit Sparkling Wine. The Wine is offered in two expressions: a white made from 100% Chardonnay for ₤138 and a Rose' for ₤148. Each comes with 24K gold flakes.
Wine Detective
Berry Brothers and Rudd in London employs Philip Moulin as a full time detective to ensure that counterfeit Wines don't get into the company's 6 million bottle cellar. Fake Wines are becoming more of a problem in today's market. As values increase, criminals are targeting new vintages with their own printed labels, recycled bottles, and reused corks. A computer and cheap bottling equipment is enough to start a counterfeiter in business. Moulin is charged with finding new fakes along with the thousands of vintage copies sold a decade ago by Rudy Kurniawan.
Online Wine Course
Aldi now offers consumers a free online course in Wine Appreciation. There are 6 downloadable modules and six video tutorials with Aldi's wine consultant, MW Sam Caporn. The modules cover an introduction to wines, the principles of tasting, red and  white varieties, a tour of the classic growing regions, and sparkling, sweet, and fortified Wines. After completing the course, the consumer gets an Aldi-ploma.
What's in a Name?
Sutter Home is suing New York distributor Tri-Vin Imports for copyright infringement over the use of the brand name Napa Cellars. Tri-Vin has been selling Clos do Napa Cellars since April. The suit asks to have corks, labels, and ads for the product destroyed and $2 million in damages.
Rothschild in China
Domaines Baron de Rothschild released the first vintage, 2017, for sale from its Dong Lai estate in Penglai, Shandong Province, China. The Wine was first made available for sale on 9/19/2019. Charles Treutenaere, the general manager of the estate said: "We chose this date, on the occasion of Qiu Fen – the mid-autumn festival – to reflect that the estate's winemaking calendar goes through the 24 seasons in China and the symbolism of the number 9 – a lucky number for vintages in Bordeaux and a symbol of longevity in China." The Wine is a blend of Cabernet Sauvignon, Marselan, and Cabernet Franc. The Wine will be sold throughout China by Pernod Ricard.
Bolivia Wines
Wines from Bolivia are quietly appearing on the market. What is the allure? Altitude! The country has only 11,000 acres, but nearly all are planted between 5200 and 9800 feet. About half the production is in White Wine. The Reds are from Tannat grapes; an old variety that has thicker skins that resist the intense sunlight of high altitude. The result is Wines that are big and bold, dark in color, and high in tannins. Last year Bolivian Tannat Wines took gold at tastings in Uruguay, where Tannat is the dominant grape.
Ancient Wine Drinking
Researchers in two separate areas have found evidence that Wine was being consumed in Europe 2700 years ago, about the 7th century B.C. At Heuneberg in the German state of Baden-Wurttemberg drinking vessels used by the Celts were found with residue of Wine, Beer, and Mead. The Wine seems to have come from Greece. The traces of the beverages were verified using gas chromatograhy mass spectometry. Similar pottery from the same period with traces of Wine was found by a second group at Vix-Mont Lassois in Burgundy.
Shakeout Coming
Felicity Carter, Editor of Meininger's Wine Business International Magazine predicts that there is a coming shakeout and contraction in the Wine industry internationally. She points out that a major portion of the Wine industry is not profitable. Many winemakers got involved for the glamour, but found that hard work and heavy investments were involved. Many Wine operations only provide subsistence or lose money. In particular, she cites the fact that there are 2500 wineries in Australia – just too many. Any downturn in the international economy will force out the weak and tired all over the world. 
Expensive Snack
...and finally. Navarro Vineyards in Anderson Valley installed a closed circuit TV camera to find out who was stealing grapes at night. The camera caught a bear that seems to munching on Pinot Noir. The vineyard also has Gewurztraminer, Chardonnay, Riesling, and Pinot Blanc but Pinot Noir seems to be the bear's favorite.
Beer
Job Opening
The blog, Irish Road Trip, is looking for someone to spend 8 weeks in Dublin drinking Guinness Stout. It has long been thought that the true test of the Irish brew is how it's served. The job involves testing that theory by drinking Guinness at various Dublin pubs. The pubs include The Gravediggers, The Long Hall, Mulligan's, The Strawberry Hall, Gaffney's, Tom Kennedy's, and Toners. The drinker has to order a pint, take a photo, and write a 250 word review of the experience at each bar. The job pays $24US per hour and will be for 4 weeks in November and December. Candidates applied by writing a 300 word essay about a recent pint of Guinness they drank and sent it to the Irish Road Trip website. The winning candidate has not been announced at this time.
Seltzer Spikes
White Claw and Truly took a power hit against Wines during 4th of July sales at Albertsons and Vons stores. The spiked seltzers accounted for 7 out of the top 10 selling items for the holiday. Coors Light had been the number one item for the past 30 years. This time White Claw sold more than double Coors Light. White Claw is low carb, low calorie, and gluten free. 
Blue Ribbon
In 1882 Frederick Pabst started promoting his Beer by tying a blue ribbon on the neck of each bottle. The Beer picked up its descriptive name from the ribbons.
Restructuring at Molson Coors
Molson Coors showed a decrease in sales of 3.2% for the 3rd quarter. The company also announced a planned restructuring at the same time. The company will be re-named Molson Coors Beverage Company to better reflect its interest in selling beverages beyond Beer. The Denver headquarters will be closed and moved to Chicago and about 500 employees will be laid off.
Utopia Beer
Samuel Adams Brewing will be releasing its annual batch of Utopia Beer. The Beer was brewed with a variety of malts and hops and aged for 24 years. It is made with a special "Ninja Yeast" that is able to grow in extreme conditions and has raised the ABV to a whopping 28%. The brewery says it has a "deep, rich, malty, smoothness reminiscent of a vintage port, cognac or fine sherry." The price tag is only $210 per 750ml bottle.
Avocado Ale
Angel City Brewing in Los Angeles is making a limited edition Avocado Ale. The recipe includes a Kolsch Beer base, avocados, lime juice, cilantro, and avocado honey. The Ale is 4.5% ABV. The avocados come locally from King & King Ranch in Fillmore.
Chocolate
Yeungling Brewing and Hershey's have combined forces to create a chocolate flavored Porter. Both companies are located in Pennsylvania. The 4.7% ABV Porter is infused with Hershey's cocoa, syrup, and cacao nibs. The brew is in limited edition and will only be sold on tap in 14 states during the holiday season.
Record Beer Price
Chiswick Auctions in London has sold two cans of Felinfoel Beer packed in 1936 for ₤2,270. The cans were filled in Wales in 1936 and were among the first ever canned in the UK. The winning bid came from the brewery. Philip Lewis, managing Director said "Now they've come home." The cans will be put on display at the brewery. 
Ingredient Labels
European brewing associations representing 9,500 breweries in 29 countries have signed a memo of understanding committing to list ingredients, nutritional information, and calorie counts on all bottles and cans of Beer by 2022. Guinness, AB/Inbev, and Tennants have already started changing labels.
One Man's Thirst
...and finally. Carson King held up a sign at an Iowa State football game asking people to donate to his crowdfunding account to get more Bud Light. The TV cameras showed the sign and within hours he had over 2,000 donations to his account. Venmo, the crowdfunding site and AB/Inbev both pledged to match the donations bringing the total to $1,125,000. He said "I thought it would just be a joke. I didn't think anyone would actually see it." King will keep enough to buy a case of Bud Light and donate the rest to the University of Iowa Stead Family Children's Hospital.
Spirits
Deadly Cointreau
During World War II there were several plots by German military officers to assassinate Hitler. One even involved alcoholic beverages. Major General Henning von Tresckow organized a group that called itself the "Schwarze Kapelle" (Black Band). Hitler visited the Eastern Front and a plan was hatched to explode and crash his plane on the return trip. Trescow told Hitler's aid, Lt Colonel Heinz Brandt that he had lost a bet with Colonel Helmuth Stieff who worked at headquarters in East Prussia. Trescow asked Brandt to deliver a gift box of Cointreau to Stieff to pay off the debt. Instead of Cointreau, the box contained a bomb. The box was loaded the cargo of Hitler's plane on March 21, 1943. Due to the extreme cold in the cargo hold the bomb's detonator failed to work. Trescow was caught in 1945 in another plot to kill Hitler and sent to a concentration camp. He managed to survive and later served as a judge in post war Germany.
2019 Emmys
At this year's Emmy Awards the stars drank some of the best. There were several cocktails using Ketel One Vodka as the base; Wines included 2017 Sterling Vineyards Napa Valley Chardonnay, 2017 Sterling Vineyards Napa Valley Sauvignon Blanc and 2016 Sterling Vineyards Napa Valley Cabernet Sauvignon.
Spend the Night with Jim Beam
Jim Beam has listed a cottage on its property on AirBnb. Guests can stay the night, tour the distillery, taste Bourbon, and have a Bourbon barbecue all for the bargain price of $23 a person.
Record Scotch Price
Sotheby's auction has sold a bottle of Macallan 1926 Single Malt Scotch for a record price of ₤1.5 million. This eclipses the sale price of another bottle from the sames cask a year ago. That bottle was sold by Christie's for ₤1.2 million. The Whisky had been bottled in 1986 at the age of 60 years. At the time the cask yielded just 40 bottles.
Master of Whisk(e)y Program
The Council of Whiskey Masters was founded in Los Angeles in 2018 in order to bring the same kind of prestige and professionalism to the world of whiskey that the Masters of Wine program has brought to Wine. The council has a presence in Los Angeles, California; Louisville, Kentucky; and Inverness, Scotland. The council is starting this year with two separate tracks in Scotch and Bourbon for candidates to earn the level 1 title Certified Scotch Professional (CSP) and Certified Bourbon Professional (CBP). Later the CSPs and CBPs can earn a level 2 certification of Scotch Specialist (CSS) and Bourbon Specialist (CBP). Finally, they can earn the title of Master of Scotch or Master of Bourbon. Interested candidates should contact the Council of Whiskey Masters at (310) 467-5582.
Whiskey Tasting Live Streamed
John Dewar and Sons live streamed a Scotch Whiskey tasting through Amazon. The tasting was led by malt master, Stephanie McLeod. In order to participate, consumers had to buy a package of three 200ml bottles of single malt including Aberfeldy 12 Years Old, Aultmore 12 Years Old and Craigellachie 13 Years Old.
Chivas Regal Heist
Thieves broke into a storage yard in Paisley, Scotland in the early morning hours of October 18 and stole ₤100,000 worth of Chivas Regal that was loaded on a trailer ready for shipment. At this time the only lead the police have is the sighting of a white truck in the area hauling a blue trailer at about 2AM October 18.
Record Price for Scotch Mini
At an auction held by Whisky.Auction auctioneer, Isabel Graham-Yool, sold a miniature for a record price of ₤4,000. The mini of Old Orkney "O.O." had been bottled in the 1920's. The second highest sale was a mini of Tomatin 50 Single Malt that had been bottled in 1967 for ₤1,900.
160 Proof Gin Spilled
A collision on UK highway M6 between a truck and a tanker carrying high proof Gin the night of September 3 and shut down the road for several hours. The Gin had not been cut for bottling and was about 160 proof and highly flammable. Crews evacuated drivers and others at the site and sprayed foam on the liquid to keep it from exploding. A portable unit was brought in to pick up the spilled Gin and pump it into a replacement tanker. Unfortunately, there was no Dry Vermouth available at the scene. 
Alcohol Use Declines in the UK
In 2018 the average adult in the UK consumed 9.7 liters of alcohol. That's the equivalent of 108 bottles of Wine or 427 pints of Beer. The figures come from the Organisation for Economic Co-operation and Development. The group notes that the UK is one of the heaviest drinking nations in the world although "The amount of alcohol people drink in the UK has been falling for more than a decade – people are leading more balanced lifestyles, especially among younger generations."
Rhythm and Booze
...and finally. Musicians Felipe Schrieberg and Paul Archibald obtained a used barrel from Lagavulin that had held Single Malt Scotch and made it into a drum. They dubbed it their "Rhythm and Booze" project. You can see the project and hear them singing about it at https://www.youtube.com/watch?v=2NP3AcTSzTg&feature=youtu.be. 
Other Foods and Beverages
Prosecco Pringles
Italian authorities seized about 250 containers of Prosecco flavored Pringles from a supermarket chain in Veneto. The term Prosecco is limited by the Italian government to use on Wines from the Veneto DOC. Prosecco flavored Pringles are a limited edition for Christmas 2019 and part of European Pringles "Dinner Party Series." In Europe Dinner Party Pringles are a luxury and higher priced version of the snack. The product is made under license by a Dutch company and contains the mysterious ingredient "Prosecco powder." There appears to be no information available on the properties of this mystery ingredient.
The Changing Market
Walmart Delivery or  Curbside Pick Up
Walmart now delivers Wine, Beer, and Spirits from 200 stores in California and Florida. Customers can order online, but must show ID when accepting alcohol. This move puts Walmart in direct competition with Drizly, MiniBar, and most importantly, Amazon. Even bigger, Walmart offers order online and curbside pick up of alcohol and groceries at 2,000 locations in 29 states including California.
Amazon Online Sales Continue to Grow
Amazon has reported that 3rd quarter sales were down 1% ($4.1 billion) at its physical stores and up 22% ($35 billion) at its online business. 2nd quarter sales had been previously reported at down 3.2%. Packaged Facts says that Amazon's online sales were 28% of total e-commerce in 2015 and will be 43% of total online sales in 2019. Packaged Facts also predicts that Amazon will surpass Walmart as the nation's biggest retailer by 2022. 
Amazon to Open New Grocery Chain
Amazon will be opening a grocery chain in addition to Whole Foods and its smaller cashierless Amazon Go chain. (The company plans to increase Amazon Go to 3,000 stores in the next decade) The product mix is expected to include fresh options, meals prepared on site, and more traditional grocery items that don't fit into Whole Foods. Customers will be enticed by offering rewards and perks to Prime members. Amazon Prime now hosts more than 50% of the households in the country.  The projected openings could be as early as this December. Locations in California include Woodland Hills, Studio City and Irvine. In all, more than a dozen leases in the LA area have been signed. Locations are also set in Chicago and Philadelphia and a site search is underway in New York and New Jersey. Amazon is already hiring for the Woodland Hills location.
Save Mart Opens In-Store Restaurant
SaveMart has opened a fast casual restaurant in its flagship store in Modesto. The restaurant, The Tipping Point, features tri-tip served 5 different ways as well as an assortment of Mexican style entrees indoors and in a garden patio. A number of Wines and Beers will be served on tap.
Sears/Kmart Continues a "Long Goodbye"
Sears/KMart announced that it will close another 96 stores by February 2020. 28 of the closures are in California. This will leave the company with 182 operating stores. At the same time it announced that the company has received a cash infusion of $250 million to sustain it – again.
U.S. Postal Service Sued
California and New York have sued the U.S. Postal Service for failing to enforce a law that prohibits mailing cigarettes. The suits target a growing problem of the product being shipped, tax free, from foreign countries. The practice is, in fact, smuggling. The cigarettes are being mailed from Viet Nam, China, Israel, and other countries. California estimates its annual loss at $19 million New York estimates $32 million.
Buy Patron Through Instagram
Patron has become the first beverage company to offer customers the opportunity to buy bottles through Instagram. Social media commerce company, MikMak is handling the project which will offer the sales in 48 states. Delivery is made through Drizly, Instacart, or ReserveBar. The customer's ID is scanned at delivery to prevent underage sales.
Health
Wine Drinking Could Fight Diabetes
A research team at the Cardiovascular Institute at Tongde Hospital in Zheijang Province, China found that moderate consumption of Wine aids Diabetes 2 patients. According to team leader Jinhua Ye "Moderate wine consumption among patients could reduce the level of diastolic blood pressure and total cholesterol." The study found significant effects on the patients studied over a 2 year period.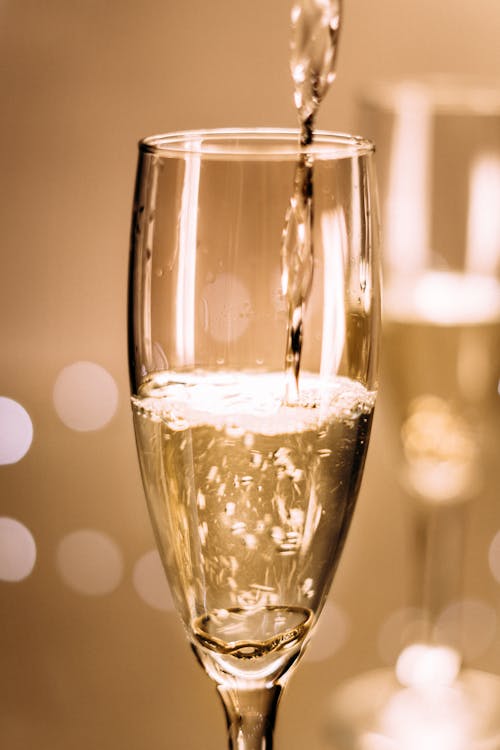 Photo courtesy of Pexels
Pop the Cork for this Lady!
Dorothy Flowers just celebrated her 108th birthday at the Bupa Southlands Nursing Home in Harrogate, England. She retired in 1963 at the age of 52 and has been a widow since 1981. The home's manager, Helene Ballinger says "Dorothy loves company, so she'll sit with us at the reception desk each day. Her real secret for longevity though has to be Champagne. It's the only thing we ever see her finish a glass of. Needless to say, we've been toasting her birthday." Dorothy's favorite is Moet with a piece of chocolate. Dorothy was born October 22, 1911 and is only the 68th oldest person in the UK.
Auto Brewery Syndrome
...and finally. According to Dr Himanga Kalinga, at the Department of Research in Raipur City, India, a 46 year old, 235 pound man was diagnosed with Auto Brewery Syndrome (ABS). The man had been arrested for driving under the influence of alcohol. He was taken to a hospital where his blood alcohol content was found to be 0.2 per cent (compared to .08, the legal alcohol level for intoxication in the U.S.). The man had not been drinking, After some study and breathalyzer tests, it was found that his small intestine was infected with Saccharomyces cerevisiae, otherwise known as Brewer's Yeast. When he ate a meal with heavy carbohydrates, the yeast fermented it creating Beer in his gut. Once diagnosed, he was treated and cured with anti-fungal medications and pro-biotics.
Recipes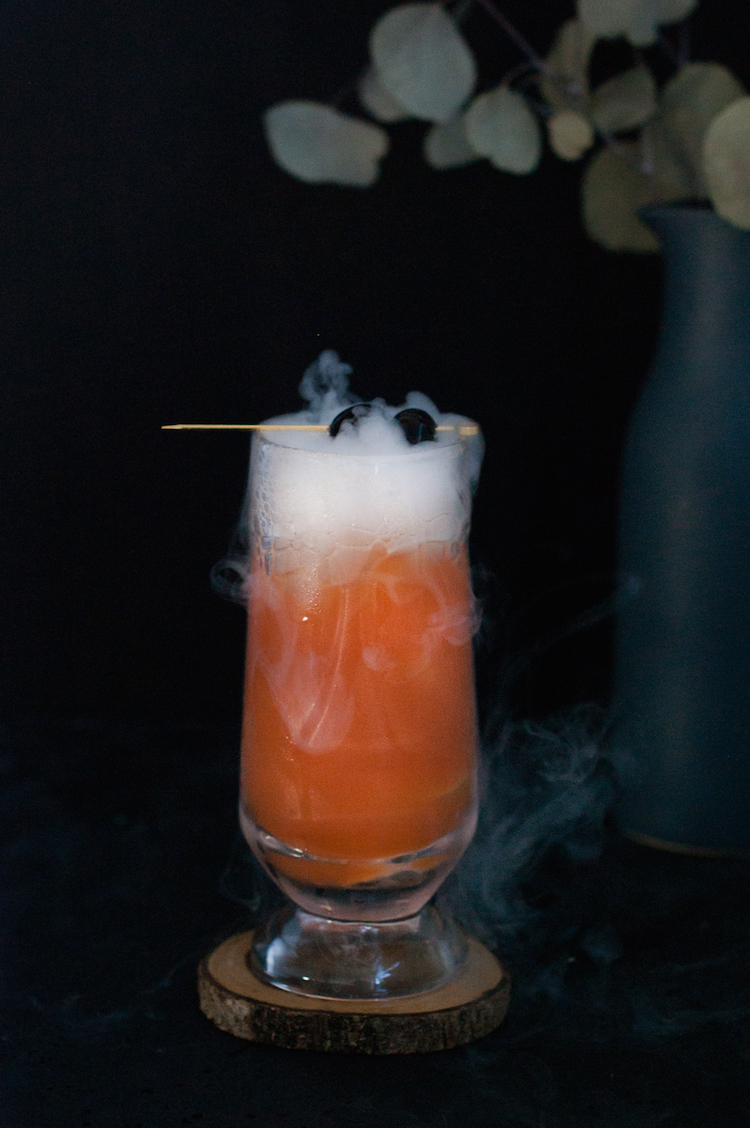 Walking Dead Cocktail
1.25 oz Kentucky Straight Bourbon
1 dash aromatic bitters
1⁄2 teaspoon simple syrup
Add all ingredients into a rocks glass. Add three ice cubes and stir 20 seconds to chill cocktail and dilute the whiskey. Add two more ice cubes and garnish with lemon and orange twists.
New Fashioned Cocktail
2 parts Scotch
2 dashes Orange Bitters
2 dashes Angostura Bitters
1/4 part Simple Syrup
Mix all ingredients and pour over ice cube in an old fashioned glass. Garnish with orange peel and rosemary sprig.
Tasting Notes
Each month we are out there looking for wines that "over deliver"; wines that offer more than others in their category and price level. We search out the wines that you can buy to help build your business; wines that make customers happy and keep them coming back. These are wines we rate as good buys and best buys.  Check our notes. The opinions in the reviews are our own and unsolicited. We receive no compensation from wineries or brokers. This month there were several wine tastings that showed some very nice wines available at reasonable prices. The prices shown are approximate retails.
Rare California Vintages
Recently, I had the opportunity to taste a couple of, otherwise unobtainable, bottles of Wine in a most unusual place. Someone had donated what appeared to be a collection of holiday Wine gifts accumulated over a number of years to the local chamber of commerce VIP lunch area at a street fair. The featured foods were tacos and mac 'n cheese. Among the wines were a Mt Veeder Vineyards Cabernet Sauvignon 2007 and a Justin Cabernet Sauvignon 2012. What a pairing! I had the server pour some of each in the plastic water glasses and declined his offer of some ice cubes. Both Wines had deep ruby color and excellent nose. The Mt Veeder was medium bodied and just past its peak, but was elegant and would have delighted alongside a red meat dish. The Justin was fantastic. It was intensely flavored with ripe plum, black currant, and floral notes. The Wine was full bodied and rich. It could easily have rested another 10 years before being uncorked. I quietly ate my tacos and mused about what could have been.
Far From Ordinary: Australian Wines
Australia sent its best to LA for this tasting. The Wines ranged from good to great, to WOW! Our picks are listed here. We left WOW! For last.
Epicurean Wines – Leogate Gatecrasher La Perouse Mudgee Cabernet Merlot 2016; full body, good nose, dark ruby, 14.8% ABV, screw cap, $15. Spring Seed Forget Me Not McLaren Vale Sauvignon Blanc Semillon 2017; organic, semi-dry, clean, clear, good nose, bright, $20. Contact Cindy Oswald at cindy@epicureanwines.com.
Old Bridge Cellars – D'Arenberg McLaren Vale Shiraz Grenache 2015; full body, good nose, dark ruby, 14.5% ABV, $20.  D'Arenberg McLaren Vale Custodian Grenache 2016; ruby, fruity, full body, good nose, 14.5% ABV, $20. Contact Gavin Speight at gavin@abcwines.com.
Accolade Wines – Grant Burge Barossa Ink Shiraz 2016; very full body, dark ruby, 14.0% ABV, a good buy at $16. St Hallett Faith Barossa Valley Shiraz 2017, full body, soft, dry, Grenache blend, 14.5% ABV good food wine, a very good buy at $16. **Hardys Whiskers Blake South Eastern Australia Tawny 2008**; WOW! Tawny, dark brown, sweet, 18.0% ABV, 11 years old, compares well with excellent Ports, a great buy at only $17. One of the best values we've tasted this year. Contact Southern California Manager, Kyle Snyder at kyle.snyder@accoladewines.com or (949) 395-6588.
Youngs Market Fall Tasting
Old Bridge Cellars – Clos du Val Carneros Estate Chardonnay 2017, character with minimum oak, good nose, green apple flavor notes, vines planted in 1976, $22. Clos du Val Estate Napa Valley Cabernet Sauvignon 2015, full, soft, dark ruby, good nose, $45. Innocent Bystander Victoria Pink Moscato 2018, Bright pink with lots of good bubbles, 50 year old vines, slightly sweet, low alcohol 5.5% ABV, a great buy at $12.
Pacific Highway – Starmont Carneros Chardonnay 2016, pale straw, good nose, good balance, food wine, $19. Robert Oatley McLaren Vale Signature G-18 Grenache 2018, dark ruby, good nose, round and full, $20. Giesen Marlborough Estate Sauvignon Blanc 2018, fresh, grassy, semi-dry, good nose a very good buy at $14.99.
Vintus - Ayala Brut Champagne Majeur Blend NV, bright, clear, good nose, creamy, good bubbles, a second label from Bollinger available in the $45 to $50 price range.
Southern/Glazer Fall Tasting
Goldschmidt Vineyards Hilary Cabernet Sauvignon Oakville 2015, full, dark ruby, good nose, dry, $50.
Honey Bubbles Sparkling Moscato, pale straw, good bubbles, sweet, 11% ABV, $20.
Barton & Guestier Sparkling Blanc de Blancs NV, bright, fresh, good nose, good bubbles, a very good buy at $12.99.
WineLA - Stars of Cabernet
Alejandro Bulgheroni Estate Cabernet Sauvignon 2015, full, good nose, darkk ruby, $135. Sold through Southern/Glazer.
Chateau Montelena Winery Napa Valley Chardonnay 2016, light oak, good nose, $58. Sold through Youngs Market.
Hawk & Horse Vineyards Cabernet Sauvignon 2014, Lake County, dark ruby, good nose, good body, fruity, $70. Sold Winery Direct (707) 696-4838.
Moet Hennessey – Newton Vineyard Unfiltered Cabernet Napa Valley 2016, full body, good nose, dark ruby, $59.99. Terrazas de Los Andes 2013, Argentina, full, dry, good nose, 15.0% ABV, will age well for 10-15 more years, $59.99. Sold through Southern/Glazer.
Kobrand – Sequoia Grove Cabernet Sauvignon 2016, Napa Valley, blend of 83% Cabernet Sauvignon, 8% Merlot, 8% Cabernet Franc, 1% Petite Verdot, full, dark ruby, good nose, 14.6% ABV, $50. Sold through Youngs Market.
ZD Wines Cabernet Sauvignon Napa Valley 2010, 83% Cabernet Sauvignon, 9% Malbec, 8% Petite Verdot, dark ruby, good nose, full body, ready to drink, $89. Sold through Monterey Bay Wine Company (831) 685-9463.
Industry Calendar
12/7-8 Holidays in the Vineyards - Livermore
12/9 Southern/Glazer – Mammoth
1/23 Union des Grands Crus de Bordeaux-LA
2/11 Italian Trade Commissiion - LA
2/15 LA Winefest - Glendale
2/17 SLOW Wine – SFO
2/19 KFWE Kosher Wine and Food Expo- Hollywood
2/19 Stars of California Wine – LA
3/3 Gambero Rosso – LA
3/3 Gambero Rosso –  SFO
3/3 Gambero Rosso –  San Diego
3/5-7 World of Pinot Noir – Santa Barbara
3/11 Napa Vintners Tour – LA
3/22 Family Winemakers – Del Mar
3/27 Latin Spirits Fest – LA
5/18 Shiverick Imports– LA
5/19 Shiverick Imports - SFO
New Legislation for 2020
Our industry has more laws controlling it than most industries. The State
Legislature and the ABC give us license privileges and can take them away. New alcoholic beverage laws were passed that are effective in 2020. Many critical issues are pending. Do you know about them and are you prepared for the changes. Is your business safe? Members are encouraged to look through the Legislative Bulletin. If there is a new law that is a problem for your business, call the association office now. The CBRA is your voice in Sacramento. If you are not a member, join today. The CBRA is your only voice when it comes to new beverage laws.
Brands and Comments
The CBRA Newsletter has not accepted any payment from any of the brands mentioned
in this edition. The editor, Ron Ziff, welcomes comments at ron@cbraliquor.org
CBRA Membership Remains Open
Now, more than ever, access to your industry is important. The CBRA is California's
only statewide association of licensed retailers, and our membership continues to be
open for the first time in 20 years.
At CBRA we deal with licenses and regulations that affect the beverage business on a
daily basis. That's why CBRA offers practical solutions, unique products, services,
information, and timely advice for both large and small beverage businesses. With
reasonable fees, superior service, and associates that are easy to reach, CBRA helps you
to run your business better and easier. One of the most valuable services we offer is that
call to the ABC to ask your question. We can ask that question and keep you anonymous. That's something you just can't do yourself.
Join or renew your valuable membership today. You can't afford to delay.
California Beverage Retailers Association – California's Only Statewide Association of Licensees. We're #1!
If you would like to be removed from this email list, please email to
ron@cbraliquor.org with UNSUBSCRIBE in the subject line.