posted by
cbra
on
Tue, 02/23/2016 - 20:08
California Beverage Retailers Association
P.O. Box 56686
Sherman Oaks, CA 91413
(818) 693-5561
Celebrities in the Industry 2013
Celebrities in the Industry-January 2013
Sports Illustrated reports that Shaquille O'Neal will be launching his own vodka in April 2013. The brand, Luv Shaq, will be promoted as being gluten-free and sugar-free. It will be coconut flavored and will sell at a "competitive price" compared to other premium vodkas.
Oprah Winfrey is in the earliest stages of developing a line of food, beverage, and other products. She has filed for trademarks on the names Oprah's Organics, Oprah's Harvest, and Oprah's Farm. There is no word yet on what products are in planning and whether she will produce them through her own companies or have them co-packed.
Pauly D. from the reality TV show Jersey Shore has launched a line of ready-to-drink Vodka based cocktails under the name Remix.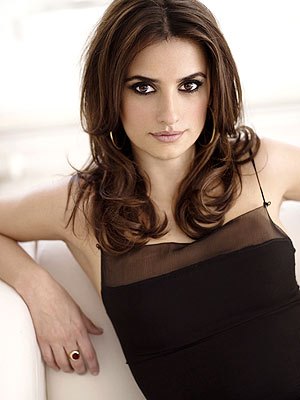 Penelope Cruz is the star of Campari's 2013 calendar.
Celebrities in the Industry-February 2013
Singer Andrea Bocelli was born into the wine industry on his family farm in Tuscany. In 1881 the family started growing grapes to make wine for their own table. Now his brother Alberto is producing 20,000 cases a year. Andrea says that the brindisi, or drinking songs, are part of several operas including La Traviota. Bocelli wines have been sold in the U.S. for a couple of years. They include Sangiovese $19.99, Prosecco $19.99, In Canto Cabernet Sauvignon $55, Alcide $65, and Terre di Sandro $100 made from old vine Sangiovese.
Food Network celebrity Chef Guy Fieri of "Diners, Drive-Ins, & Dives" has purchased a 5 acre Pinot Noir Vineyard in the Russian River Valley.
Celebrities in the Industry-March 2013
Arianna Huffington starts her day with a "Fireball." What's a Fireball? It's a blend of Organic Orange Juice, Lemon Juice, Crushed Ginger, Cayenne Extract, and Oil of Oregano. She says "I try to be virtuous and not start my day with coffee. A fireball helps." Note: No alcohol!
Mr. Pink Ginseng Energy Drink has asked Lindsay Lohan to represent them in Dubai. Ms. Lohan has asked for $500,000 for her endorsement. The company offered only $200,000. She may not be able to do the project at all. Dubai has a strict policy of not allowing convicts into the country.
Actor, George Clooney and Restaurateur Rande Gerber have launched Tequila Casamigos. It comes in Silver and Reposado. Priced at $43 to $47 a bottle. Clooney is touring the country to promote the brand. He has also made a short video with girl friend Stacey Keebler, Rande Gerber, and Rande's wife, model, Cindy Crawford. You can see it on youtube as "It Could Happen, Please Drink Responsibly."
Brad Pitt and Angelina Jolie are producing a wine called Miraval from their French estate. A rose' is being released this month and a white wine will be available late this summer.
Celebrities in the Industry-April 2013
Country music star, Kenny Chesney is launching a rum. Blue Chair Bay Rum is owned by Chesney. The rum is bottled and aged in casks in Barbados. It will be introduced in 3 flavors in May and expanded to 30 markets later this year.
Drew Barrymore was a celebrity guest at the Pebble Beach Food and Wine Festival. Then she also made a guest appearance behind the table pouring her Barrymore Pinot Grigio at the Grand Tasting event.
Celebrities in the Industry-May 2013
Mandela Family Selling Wine
Nelson Mandela's daughter, Makaziwe Mandela, and grand daughter, Tukwini Mandela, have introduced their House of Mandela Wine to the U.S. The South African wine comes in red, white, sparkling and features a Pinotage. It is advertised as being for "one who is brave enough to challenge the status quo." Find out more about the wines at www.houseofmandela.com.
Rachel Maddow Tends Bar
Rachel Maddow is a trained bartender. Since she now has a hit program on MSNBC, she only uses her skills when an emergency arises. That emergency came up just a month ago. Rachel didn't get an invitation to the hottest event in D.C., the White House Correspondents Annual Dinner. She did the next best thing; she got a job tending bar there! Rachel told all about it on Late Night with Jimmy Kimmel. She also shared her recipe for an Old Fashioned. See it below.
Rupert Murdoch Buys California Winery
Rupert Murdoch has purchased Moraga Vineyards. The 16 acre property is located in the hills above the Los Angeles community, Bel Air. It includes the winery, vineyards, a cellar cave, and a 7500 foot house. The asking price was $29.5 million.
Iron Maiden Selling Beer
The heavy metal band, Iron Maiden, is having a beer co-packed by British brewery, Robinsons. The beer will be named "Trooper" after their 1983 hit song.
Celebrities in the Industry-June 2013
Wine Loves Lucy
It's old news but, this ad is currently quietly circulating on the internet. Lucille Ball was the celebrity spokesperson for Roma's wine cooler promotion. This ad appeared in Life Magazine in 1948. At the time Ball had a rising movie career, Roma was owned by Schenley Distillers, and Life was one of America's top publications. Now Ball, Roma, and Life are all gone and the ad is a collector's item. The wine industry has come a long way in the last 65 years, but it's fun to look back once in a while.
Keyshawn Johnson in Wine Venture
Keyshawn Johnson, former football player and commentator on ESPN and TMZ is now a partner with R.C. Mills, owner of LA Cellars, in XIX Cabernet Sauvignon. XIX is a Columbia Valley Echo West Vineyard 2007 bottled for them by David Rizzo from grapes grown by Lloyd and Lois Piercy. Johnson played wide receiver for USC, New York Jets, Tampa Bay Buccaneers, Carolina Panthers, and Dallas Cowboys.
Celebrities in the Industry-July 2013
Ramona Singer, of Real Housewives of New York City, is making wines in Italy. Pinot Grigio and a red blend of Sangiovese and Merlot will be distributed in 20 states by Vision Wine and Spirits LLC. The wine are expected to sell for about $12.99.
Celebrities in the Industry-August 2013
Marilyn Manson is selling Mansinthe Absinthe distilled in Switzerland. It is a pale green and brown in color and has the distinctive bouquet of absinthe.
Justin Timberlake is promoting his own "901", a triple distilled Silver Tequila.
Celebrities in the Industry-September 2013
Newscorp Executive Chairman, Rupert Murdoch closed the deal to buy Moraga Vineyards and the attached 13 acre Bel Air estate on September 3. The cost $28.8 million, down from the $29.5 million asking price. The property includes a 7500 foot main house with 3 bedrooms, 4 baths, and maid's quarters; a 2 bedroom guest house, staff quarters, as well as the 2300 foot winery, tasting room, and wine cave. The winery produces 1500 cases a year. $4 million in inventory went with the deal. The property was sold by Tom and Ruth Jones. It was originally built in the 1930's by film director, Victor Fleming; known for "Gone with the Wind" and "The Wizard of Oz." The escrow took 5 months due to the requirement for ABC approval of the transfer of the winery license and inventory.
Golf Pro, Luke Donald, has his own "Luke Donald Collection" vinted and bottled by Terlato Wines. The first release of 72,000 bottles will include Chardonnay, Viognier, and a Bordeaux style red blend, all priced from $30 to $50. His own 800 bottle wine cellar is varied and extensive. It includes George Pinot Noir given to him by Michael Jordan as well as his favorites Opus One and Lynch Bages 1985.
Sports announcer Jim Nantz promotes his own California wine, "The Calling." The wine is bottled in partnership with Peter Deutsch. Nantz says "I am proud of what we have produced and the attention to detail that shows in every bottle of The Calling.
Celebrities in the Industry-October 2013
Francis Ford Coppola is promoting a new chardonnay named Sophia Coppola for his daughter. The wine was kicked off with a gala event at Buvette in New York's West Village.
E.L. James, author of Fifty Shades of Grey now has her own wine. It is blended and bottled to her specs. There are 2 types Red Satin and White Silk. Both have the label "You are Mine." She says "Wine plays an important role in Fifty Shades of Grey adding to the sensuality of the scenes. ...I hope my readers curl up with a glass as they enjoy the romance."
Celebrities in the Industry-November/December 2013
Frank Sinatra always had a glass of Jack Daniels with him on stage in his later years. Now Jack Daniels is returning the favor. There is a special limited edition of Sinatra Jack Daniels with extra age that will be on allocation.
California music executive Jay Boberg has partnered with Jean-Nicolas Meo on a project to produce 300 cases of Pinot Noir this year from Oregon Willamette Valley Dundee Hills. They expect to produce 14,000 cases in 2014. The wine currently has no label. Boberg was the head of MCA Records division of Universal Music from 1994 to 2003. Meo is owner and winemaker of one of the top wineries in Vosne-Romanee.