posted by
cbra
on
Fri, 02/05/2016 - 10:03
California Beverage Retailers Association
Beverage Bulletin
P.O. Box 56686
Sherman Oaks, CA 91413
(818) 693-5561
Ron Ziff, Editor
Ben Ziff, Publisher
January/February/March 2020
Picture courtesy of PublicDomainPictures.net
"Drinking wine is an incredible way to make yoga fun. It's about cultivating joy and community and letting your hair down."
-Eli Walker (See Drunk Yoga below)
In this month's edition:
Headline News Stories - Super Bet, New Tariff Averted, Consumer Alcohol Consumption Changes, 10 New Food and Drink Trends for 2020
Celebrities in the Industry - Queen Elizabeth II, Andrew Lloyd Webber, Bob Dylan, Kate Hudson, Tramar Lacel Dillard, Dwayne "The Rock" Johnson.
Books - The Vineyards of Champagne, Schofields Fine and Classic Cocktails,
Drinking French, Friuli Food and Wine, How to Drink Like a Writer, The Sommelier's Atlas of Taste, Fire + Wine, The Official Guide to Bourbon Country
TV & Movies – Super Bowl Drinking Stats, Champagne and Veggies, Sideways, Star Trek the Wine
Politics & Law - Brexit is Here, Tariffs and More Tariffs, Effects of the Trade War with China, The Napa Wine Cave, Minimum Wage Change, Cognac in the Japan Sea
Wine - Drunk Yoga, Suckling's Choice, Wine Glut, Sustainable Wineries, Gallo Adds to Portfolio, Organic Wine Volume,Wine Gifts, Police Raid Wine Counterfeiters, Fire in Australia Wine Country, The End of Ibiza Wine Festival?, Too Much Moderation, Explicit Label, LAX Lounge, The Effects of Global Warming, Climate Change Winners, DTC Shipments Set New Record, Cambodia Police Arrest Counterfeiters, Burgundy Re-Defined, Queen's Wine Recovered, Sonoma Helicopter Visits Winery Party, Massive Spill from Wine Tank, World's Biggest Bottle of Wine Leaks, Moet Hennessy Quits Chemicals, Clothes Made from Grapes, R.I.P. Beethoven, Holiday Mistake by Food and Wine
Beer - Southern Cal is Craft Brew Country, Molson Coors Buys Craft Atwater Block, El Chapo Beer, Constellation Sells Ballast Point, Gallo's Hard Seltzer, New York Bars Serve "Fine Beer", Penn State Sues over Trademarks, Time Capsule, AB/Inbev Buys RateBeer, Pubs for Hedgehogs
Spirits - Top 20 Whiski(e)s, Hand Grenade Bartender Dies, Macallan 1937 Sold at Auction, Alcoholic Yogurt, Escaped Bootlegger Located
Other Foods and Beverages - It's a Habit, Romantic Chicken, Don't Snicker!, Ketchup!
The Changing Market - What do Millennials Buy?, Amazon Sets New Holiday Sales Records, Pier 1 Imports Slides, Macy*s Faces Declines, 3 Grocery Chains Close, Four California Hotels Honored, Robots Pick Groceries, Snap Online, Goodbye Dairy Queen, New Online Convenience
Health – Coronavirus, Wine Gets Through Quarantine
Recipes - Spiced Cider Whisky Cocktail
...and as always Tasting Notes and the Industry Calendar
Headline News Stories
Super Bet
The Super Bowl kicked off February and the Kansas City Chiefs beat the San Francisco 49ers 31 to 20. While politics watchers viewed the event as Pelosi vs Trump, as far as we were concerned it was a day dedicated to Beer. Kansas City Boulevard Brewing Co. bet San Francisco's 21st Amendment Brewery on the outcome. The losing brewer sent the winner several cases of Beer, posted a picture of staff wearing the winner's shirts, and donated $1,000 to the winner's favorite charity. Kansas City Brew's choice was the Veterans Community Project that provides vet's services; 21st's was Project Night Night that provides for homeless children.
New Tariff Averted
President Trump has threatened a 100% tariff on products from the European Union (EU). That would include Wines, Spirits, Cheeses, Olive Oil, and many other products. It would be in addition to the 25% tariff added last October. The proposed action would affect importers, wholesalers, retail, and restaurants. It will surely lead to retaliatory tariffs on U.S. products including Wine and Whiskey. A group of retailers and importers visited the White House to plead their case for not adding the tariffs. Then President Trump and French President Macron agreed on a tariff truce while they negotiate. It turns out the truce is for only 1 year, which will carry a decision past the November election.
Meanwhile, the Bordeaux Interprofessional Wine Council (CIVB) demanded that the French government provide a €3 million compensation fund for their losses. They claim shipments to the U.S. are down 46% by value and 24% by volume since the 25% tariff was enacted. The French government countered with a proposal for a Europe wide fund, which was rejected by the CIVB.
Consumer Alcohol Consumption Changes
The Wall Street Journal reported changes in direction for American consumers drinking habits. The demographics are shifting as millennials now outnumber baby boomers and baby boomers are aging. This is what happened in 2019:
The volume of Wine purchases declined 0.9%; the first decline in sales since 1994.
Sales of Wines under $10 declined while sales of higher priced Wines grew. By value sales rose 1.1% to $38.3 billion.
Consumption of alcohol rose 0.3% after 2 years of declines. The increase came primarily from Hard Seltzer and cocktails.
Baby boomers are buying less as their incomes become fixed and they are downsizing their home sizes and not storing Wine.
Sales of ready to drink products increased 50%.
Spirits grew 2.3%. Total Beer sales continued to decline down this year by 2.3%. While Craft Beer rose 4.1% and low and no alcohol Beer rose by 6.6%.
Online Wine sales continued to grow, reaching $3 billion in 2019, as sales shifted away from retail stores. Online sales are expected to grow to $13 billion by 2024.
10 New Food and Drink Trends for 2020
Some of these new trends for 2020 overlap.
Zero Waste in Restaurants.

Continued growth in Hard Seltzer.

Eating and drinking of locally produced goods increase in order to lower carbon footprint.

The growth of Food Halls and remote kitchens. High restaurant rents and vacant retail malls provide the opportunity.

Wine savvy consumers stretching their palates to try new grape varieties and new regions.

A push to use as much as possible of fish in a fin-to-tail trend. Currently only 40% of a fish is used. Chefs are finding ways to use the head, gills, livers, and other parts.

Tart and sour flavors replacing sweet and sugary.

Savory desserts with flavors like salmon, mushroom, and umami will find a place at the table.

Wellness drinks with healthy ingredients will grow.
Chefs stretching beyond the use of kelp to include sea herbs like sea
purslane, marsh samphire, sea aster, sea beat, sea fennel, sea buckthorn, and
others.
Celebrities in the Industry
Photo Courtesy of Pixabay
Queen Elizabeth II is now producing about 3,000 bottles of sparkling Wine from her vineyards each year. The Queen's bubbly sells out immediately upon release for ₤35. The Queen follows a royal tradition. King Henry II first planted a Wine grape vineyard at Windsor Castle in the 12th century. In July of 2019 the Queen was quoted as saying "I don't actually drink the wine myself, but I hear it's very good."
Musician, Andrew Lloyd Webber has teamed up with Richard Caring's restaurant group, Caprice Holdings, to open a restaurant and bar at London's Theatre Royal Drury Lane.
Bob Dylan's Whiskey, Heaven's Door, will be made in his own distillery. The plant is scheduled to open in Nashville later this year. The facility will include an event space and a restaurant.
Kate Hudson is entering the business with her own brand. King's St. Vodka is gluten free and made with alkaline water. She likes to make Dirty Martinis with it. Ms Hudson decided to get into the business when she realized that there were no Vodkas founded by women. She hired David Kanbar (a man) to create it for her. The price tag: $24.99 per 750ml.
Rapper, Tramar Lacel Dillard, aka Flo Rida, has partnered with Victor George Spirits to open a new distillery in Fort Lauderdale, Floridia that will produce a Vodka. The new VG Vodka will be gluten free.
Dwayne "The Rock" Johnson debuted his new Tequila, Teremana, in a TV commercial on the SuperBowl pregame show. The drink is billed as a "Tequila of the people." It will be released in March.
Books
Schofields Fine and Classic Cocktails by Joe and Daniel Schofield, Kyle Books, 224 pages, $26.99. Internationally renowned mixologist Joe Schofield has worked at some of the best bars in the world, from the American Bar at The Savoy Hotel to the Tippling Club in Singapore. His reputation for creating superlative cocktails from classics to contemporary innovations, has led to numerous awards and much acclaim within the bartending industry. His first book includes 100 recipes for the creme de la creme of classic cocktails with details on how to make them using only the finest ingredients, including his personal recommendations for the most suitable spirits, mixers and garnishes for each recipe.
The Vineyards of Champagne by Juliet Blackwell, Berkeley Books, 413 pages, paperback $10.31, Kindle $9.99. Beneath the cover of France's most exquisite vineyards, a city of women defy an army during World War I, from the New York Times bestselling author of The Lost Carousel of Provence. Deep within the labyrinth of caves that lies below the lush, rolling vineyards of the Champagne region, an underground city of women and children hums with life. Forced to take shelter from the unrelenting onslaught of German shellfire above, the bravest and most defiant women venture out to pluck sweet grapes for the harvest. But wine is not the only secret preserved in the cool, dark cellars. In present day, Rosalyn Acosta travels to Champagne to select vintages for her Napa-based employer. Rosalyn doesn't much care for Champagne--or France, for that matter. Since the untimely death of her young husband, Rosalyn finds it a challenge to enjoy anything at all. But as she reads through a precious cache of WWI letters and retraces the lives lived in the limestone tunnels, Rosalyn will unravel a mystery hidden for decades...and find a way to savor her own life again.
Drinking French by David Lebovitz, Ten Speed, 304 pages, $28. The New York Times bestselling author of My Paris Kitchen serves up more than 160 recipes for trendy cocktails, quintessential apéritifs, café favorites, complementary snacks, and more. To be released March 3.
Friuli Food and Wine by Bobby Stuckey, Ten Speed Press, 272 pages, $50. An eye-opening exploration of a unique region of Italy that bridges the Alps and the Adriatic Sea, featuring 80 recipes and wine pairings from a master sommelier and James Beard Award-winning chef. To be released April 20.
How to Drink Like a Writer, by Apollo Publishers, 208 pages $18.99. Pairing 100 famous authors, poets, and playwrights from the Victorian age to today with recipes for their iconic drinks of choice, How to Drink Like a Writer is the perfect guide to getting lit(erary) for madcap mixologists, book club bartenders, and cocktail enthusiasts.
The Sommelier's Atlas of Taste by Rajat Parr and Jordan Mackay, Ten Speed Press, 352 pages, $40. The first definitive reference book to describe, region-by-region, how the great wines of Europe should taste. This will be the go-to guide for aspiring sommeliers, wine aficionados who want to improve their blind tasting skills, and amateur enthusiasts looking for a straightforward and visceral way to understand and describe wine.
Fire + Wine by Mary Cressler and Sean Martin, Sasquatch, 240 pages, $24.95. A marriage between two unlikely characters--wood-fired food and well-chosen wines--brought you by the real-life marriage of a pitmaster and a sommelier. This cookbook brings smoky goodness from the grill and pairs it with wines from the Pacific Northwest.
The Official Guide to Bourbon Country by Bourbon Review Magazine, 100 pages, FREE. Are you traveling to Kentucky or just want to know more about the land where Bourbon is made? Where to stay, where to eat, profiles of 84 distilleries in 48 regions. Download it https://gotolouisville.s3.amazonaws.com/emailer/gif/bc_2019_high_res.pdf
TV & Movies
SuperBowl Drinking Stats
Retail Me Not surveyed 1,000 adults and found that 60% watched the SuperBowl. They spent an average of $44 on alcohol and $31 on snacks. Millennials were hungrier than older adults. They spent an average of $45 on snacks versus $24.
Champagne and Veggies
The menu at this year's Golden Globes Awards dinner was strictly plant based and vegan. On the plates: chilled golden beet soup appetizer, king oyster mushroom scallops (without real scallops), wild mushroom risotto, carrots and roasted baby purple and green Brussels sprouts. Hollywood Foreign Press President Lorenzo Soria said "The climate crisis is impossible to ignore and after speaking with our peers, and friends in the community, we felt challenged to do better. The decision to serve an entirely plant-based meal was embraced by our partners at the Beverly Hilton, and represents a small step in response to a big problem." Moet Brut and Moet Rose' were the Champagnes served at the 2020 Golden Globe Awards. The special oversize Moet labels showed up beautifully on TV.
Sideways
The "immersive" play, Sideways The Experience will be performed off-Broadway from February through April. It will reprise the 2004 novel by Rex Pickett and Oscar winning movie starring Paul Giametti that started the Central Coast Pinot Noir craze. A musical adaptation is planned for later in the year.
Star Trek the Wine
Star Trek Picard is debuting as a series. But, where is that Picard Vineyard? It turns out that the filming was done at Sunstone Vineyard in the Santa Ynez Valley. It was finally revealed that the vineyard has been used a number of times in the Next Generation series and now Picard. Its virtues? The chateau building looks French and is less than a 100 mile drive from the studio. Industry members have always known it wasn't in France. The vine pruning visible on camera is typically California. The script has the vineyard in La Barre, Burgundy. A real Chateau Picard is located in Saint Estephe. That's Bordeaux not Burgundy. The show's producers have partnered with negociant and vineyard owner, Mahler-Besse, to offer a 2 bottle set for $120 retail. The set includes a chateau bottled blend of 85% Cabernet Sauvignon and 15% Merlot and a Special Reserve United Federation of Planets Old Vine Zinfandel from Sonoma. The blend is 87% Zinfandel, 12% Petite Sirah, and 1% Syrah. Although we haven't tasted it, the Wine should have depth and character from the Zinfandel and Syrah with a purple-black color from the Petite Sirah.
Politics & Law
Picture courtesy of PublicDomainPictures.net
Brexit is Here
Three years after the UK vote Brexit finally happened at midnight on January 31. The results could mean problems for both sides of the divorce. Of the 28 countries in the Economic Union, the UK has the second largest economy behind Germany and the second strongest military behind France. The UK and the EU have agreed to rewrite thousands of regulations that define trade and other relationships over the next 11 months. The problems: 49% of the UK's trade has been with the EU; the UK will be out of Europol, the agency that investigates organized crime (including counterfeiting of Wine and Spirits); one third of the employees in the UK's food and beverage industry are foreigners; the EU's "rules of origin" require food and beverages to show where they are made, but the UK uses a mix of domestic and international ingredients that will not be allowed; the UK has acted as a trade bridge between Europe and the U.S., that will all change.
Tariffs and More Tariffs
Many French Wine producers have seen their exports to the U.S. dry up after last year's imposition of 25% tariffs. Total exports through the channel fell by 24% in volume and 46% in value. Some producers are considering shipping to the U.S. in bulk and bottling here while others are finding other markets.
The Scotch Whisky Association has expressed concern that the current 25% tariffs on Scotch will cost the industry ₤100 million in its largest market, the U.S.
Effects of the Trade War with China
The trade war with China has taken its toll. Among the worst casualties: Texas 39% decline in exports, Washington 45%, Alabama 49%, and Florida 40%. Overall, U.S. exports to China are down 15%. But, the biggest effect of Chinese retaliation has largely been invisible to consumers. The Chinese have stopped taking our recyclables. Millions of tons of paper, plastic, and aluminum have piled up in recycling centers around the country. The market for waste materials has collapsed and some recyclers have just shut down.
Meanwhile, there was an announcement in September that a deal had been reached on "Phase 1." The deal was signed in early January and the details are coming out. Here is what we know
China has agreed to purchase an additional $200 billion of U.S. goods in 2020 and 2021 over the 2017 trade levels. $52 billion of that will be in energy products including U.S. crude oil, liquid natural gas, and other energy products.

Most of the remaining purchase commitment will be in agricultural products. However, China is only obligated to buy those if they are priced competitively with similar products from other countries.

Most of the U.S. tariffs on Chinese goods will remain. The exception is that tariffs on clothing and sports equipment will be reduced from 15% to 7.5%. 25% tariffs will remain on other raw materials and finished goods. The administration has indicated it will reconsider the tariffs after the November election. No commitments have been made on China's tariffs on U.S. products. Most of the tariffs have been passed through to U.S. consumers in higher prices. Chinese tariffs on U.S. agricultural goods, including Wine, have virtually shut down that market.

China has agreed to create measures that will curb theft of U.S. intellectual property. These will be announced later.

The deal will be monitored by the Chinese Vice-Premier and an appointed trade representative on the U.S. If either side is not satisfied that the other is not meeting its obligations it can cancel the deal.

The deal is effective for 2 years.
The Napa Wine Cave
There has been continuing criticism of a fundraiser held for South Bend Mayor Pete Buttigieg's presidential campaign. The event was held in what the press called a "wine cave." Actually the venue was a lavish dining hall that's part of Hall Wines in Napa. The dinner was hosted by billionaire Democratic donors, Craig and Kathryn Hall. A reporter attended part of the event and tweeted photos and copy. He noted that the area was lit by a chandelier with 1,500 Swarovski crystals. That set things off. The other candidates, starting with Elizabeth Warren, were critical of the event and the wealthy donors that attended. Amy Klobuchar said "I've never been in a wine cave." Tickets to the event cost $2,800 each. California Governor Gavin Newsom was not happy with all the talk. Wine is a big part of our economy and what made his fortune. "Having a wine cave — It's my business. It's how I started … I don't know that it's helpful to have those kinds of debates." Newsom owns the Plumpjack Group which features a Wine store and winery among its assets. His investments are now in a blind trust while he holds office.
Minimum Wage Change
The Minimum Wage increased in 21 states on January 1. California's minimum wage rose to $13 per hour.
Picture courtesy of PublicDomainPictures.net
Cognac in the Japan Sea
...and finally. Japanese Parliament member, Hodaka Maruyama, visited Kunashiri Island during a visa-free exchange. Russia took the 56 Kuril Islands including Kunashiri in 1945 during the closing days of WWII. While there Maruyama visited the home of a Russian family and drank 10 glasses of Cognac. Then suggested that the only way to get the island back from Russia was to go to war. His political party has asked him to resign.
Wine
Picture courtesy of PublicDomainPictures.net
Drunk Yoga
A new trend in L.A. and New York is doing yoga and drinking Wine to make it more fun. There are special events, bachelorette parties and just plain exercise classes. Eli Walker, founder of Drunk Yoga, says "It's about cultivating joy and community and letting your hair down." The 45 minute classes are given atop the Hotel Erwin in Venice. There is time to socialize and play mild drinking games before and after class.
Suckling's Choice
James Suckling named Almaviva Puente Alto 2017 Wine of the Decade for its huge influence in building the reputation of Chilean wine around the world. His Winery of the Decade was Masseto, a pure Merlot from Tuscany. And Philippe Dhalluin, managing director of Baron Philippe de Rothschild S.A., was named Winemaker of the Decade. Dhalluin makes Wines including Mouton Rothschild, Opus and Almaviva.
Wine Glut
2019 left the industry with an oversupply of Wine. There was so much available in California that prices took several slides, some contracts were canceled, and some vineyards went unharvested. Indications are that many farmers will be pulling up unprofitable vines and replacing them with other crops. Reacting to the oversupply, farmers harvested 17% less in 2019 than 2018 in Napa, Sonoma, Mendocino, and Lake Counties. The value of the harvest was $1.7 billion, down 15% from the year before. The price adjusted slightly higher to an average of $3,499 per ton according to the U.S. Department of Agriculture. All this overproduction comes at a time when consumption seems to be slowing. Wine drinkers are drinking "better", not more.
Sustainable Wineries
California's Sustainable Winegrowing Alliance released its annual report for 2020 showing that 149 wineries that produce 85% of the state's production are certified sustainable and 2,097 vineyards farming 184,818 acres are certified sustainable.
Gallo Adds to Portfolio
Gallo has purchased the Locations brand from Dave Phinney. Phinney built the brand by sourcing wines from various origins from around the world and sold them under a unifying label. The wines come from France, Spain, Italy, Argentina, California, New Zealand, Oregon, Washington, Portugal, and Texas. In a separate deal Gallo also purchased the Pahlmeyer Winery in Napa Valley from owners, Cleo and Jason Pahlmeyer.
Organic Wine Volume
SudVinBio commissioned research group, ISWR to study the growth of organic Wine. The study predicts that the segment will account for sales of nearly 1 billion bottles in 2023. The increase up from 441 million bottles in 2013 and 729 million in 2018. The segment represented 1.5% of total wine sales in 2013, 2.6% in 2018, and is expected to hit 3.5% by 2023.
Picture courtesy of PublicDomainPictures.net
Wine Gifts
A study by Bordeaux Wines claims that Wine was the most popular alcoholic beverage gift among adults going to Christmas parties in 2019. The study also notes that 3 out of 4 bottles were re-gifted.
Police Raid Wine Counterfeiters
Italian police raided 22 locations and made 5 arrests when they broke up a ring that had made more than 1 million liters of fake Lombardy Wine. Among those arrested was Aldo Venco, Vice Chairman of the Lombardy branch of the Italian Winemakers Association. The fakes were made from Wine of unknown origin that was extended with the use of sugar, flavoring, and coloring. It is not known if any of the Wine had been exported to the U.S.
Picture courtesy of PublicDomainPictures.net
Fire in Australia Wine Country
More than 200 wildfires burned across Australia devastating more than 200,000 acres. Local agencies were hard pressed to fight the fires in the accompanying heat wave. Temperatures reached 115 degrees in Sydney and 120 degrees in the countryside. The fires burned a number of vineyards as they swept through New South Wales. More than one third of the vineyards in Adelaide Hills were burned. Farmers are now assessing the damage and testing wine grapes for smoke taint.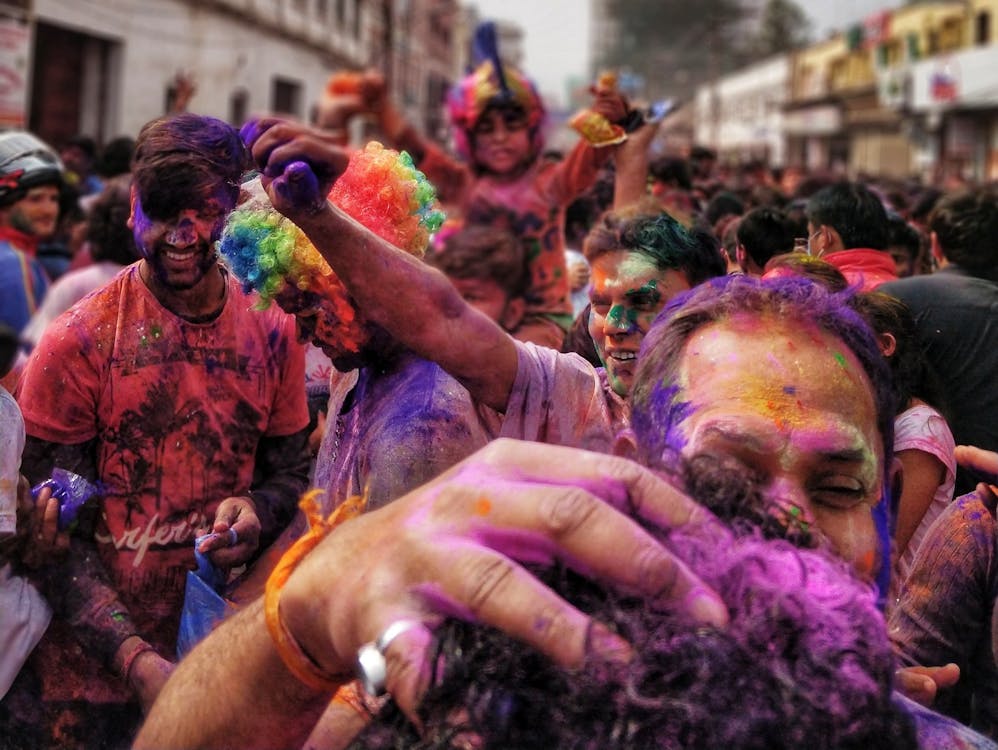 Credit Picture by Sahil Prajapati via Pexels
The End of Ibiza Wine Festival?
Lawmakers in Spain have taken action to curb the annual wine festival in Ibiza. They have outlawed happy hours, free drinks, and party boats. In addition, bars must close between 9:30 PM and 8 AM. Violations will be punished by fines of up to €600 and suspending alcohol licenses for up to 3 years. This probably means the end of the festival where drunken participants wear white clothes and splash Wine to see who ends up red. The festival started in 2009 and has gotten bigger each year. Lawmakers feel that it has grown to excess and needs to be toned down.
Too Much Moderation
In January 2019 the French government enacted new rules covering domestic sales promotions of food and beverages called "Loi EGalim." The amount of price discount was limited and no more than 25% of the goods could be sold on promotion. The purpose of the rules was to protect farmers from price pressure by industrial buyers. The unintended result was to dampen product demand. Champagne sales last year were off by 4.5 million bottles. Complaints from the industry have caused the Macron government to ease the restrictions for 2020 during "festive periods." These are the times that Champagne would be promoted normally.
Explicit Label
Trinchero Wines will have to re-label one of its products in the UK. The Menage a Trois Midnight says "it is designed for satisfying your deepest desires, turning out the lights and enjoying the pleasures of the dark." The Portman Group, which regulates labels in the UK, said it "created a link between the product and sex."
LAX Lounge
Anastasia Jenkins, manager of the Star Alliance Lounge at LAX, serves about 1,800 international travelers every day. Her guests spend an average of 2 1/2 hours sipping complimentary Champagne. The total about 116,000 bottles a year.
The Effects of Global Warming
A study by the University of British Columbia showed that global warming of 2 to 4 degrees Centigrade will prevent growing of most popular grape varieties in 50% to 75% of the world's current wine growing regions. The study also showed that this could be mitigated by planting heat resistant varieties further north. These include Cabernet Sauvignon, Grenache, Mourvedre, Trebbiano, and Syrah. Even with these replantings, about 24% of grape growing regions would be lost. A further obstacle to changing grape varieties is tradition and local restrictions in some of the oldest growing regions like Champagne, Bordeaux, and Burgundy.
Climate Change Winners
Amid worries about Brexit and climate change, UK vintners are celebrating one hidden benefit. Britain's warmer climate makes it good Wine country. 3 million grape vines were planted in England and Wales during 2019.
DTC Shipments Set New Record
A report from Ship Compliant and Wines Vine Analytic showed that 2019 direct to consumer shipments of Wine increased 7.4% to $3.2 billion. That's healthy growth, but down from an increase of 11.6% in 2018.
Cambodia Police Arrest Counterfeitors
Police in Cambodia raided retail establishments in Cambodia and seized thousands of bottles of fake Penfold's Wine. In Cambodia Penfold's can draw retail prices of up to $500 per bottle. Packaging equipment, labels, and boxes were also seized. Two unidentified men were arrested in the raid. A surprise in the haul were a quantity of fake Johnnie Walker and Ballantine's Scotch. These are currently being tested by the police.
Burgundy Re-Defined
The Institut National et de la Qualite (INAO) met at the end of January to more clearly define the area known as Bourgone (Burgundy). The decision was made to exclude 64 communes in the northern portion of the region including Chablis. At the same time, Beaujolais would be allowed to join Bourgone. About 400 Vintners and public officials held an orderly protest outside the meeting. The INAO then dropped the proposal to exclude the northern Burgundy communes, but is still considering allowing Beaujolais in. Purists point out that Beaujolais is geologically, geographically, and historically separate from Burgundy.
Burgundy has added a new classification, Cote d'Or. The Wines from about 1,000 hectares in the region were formerly labeled as Bourgone Rouge and Blanc. About two thirds of the Wines are white made from Chardonnay and one third are red made from Pinot Noir.
Queen's Wine Recovered
Police in Alsace watched a cannabis farm until they spotted the grower. Then it took 15 police, a high speed chase, helicopters, and a dog unit to capture him. Then came the surprise. He had a stash of 47 special bottles of Wine stolen from an Alsace winery last summer. They included missing Wines that had been ordered by Buckingham Palace for Queen Elizabeth II. The suspect at first said he bought the Wine. Then later admitted the theft and the drug charges.
Sonoma Helicopter Visits Winery Party
Sonoma County Sheriff, Mark Essick, faced criticism for summoning the county helicopter to a SuperBowl party held at the Jordan Vineyard and Winery. The copter made the short trip to the winery, where the crew stayed for an hour showing the aircraft to party guests and answering their questions. Essick later explained that the trip to the event was part of the department's outreach to the community. The air time for the helicopter cost $810. Jordan Winery is owned by political power broker, John Jordan. The winery has hosted previous events for House Speaker, John Boehner; New Mexico Governor, Susana Martinez; and Texas Governor, Rick Perry.
Massive Spill from Wine Tank
A tank at the Rodney Strong Winery failed and spilled more than 96,000 gallons of Cabernet Sauvignon. Most of the Wine ran into Reiman Creek which flows into the Russian River. Winery and local officials were monitoring the flow to minimize effects on the local environment.
World's Biggest Bottle of Wine Leaks
Firefighters were called to the Engel Wang Fu Chinese restaurant in Germany when a 10 foot tall bottle of Wine started to leak. The bottle of Keringer Burgenland Zweigelt held the Guinness record as the world's largest filled Wine bottle. It held 1590 liters and weighed more than 2 tons. The first responders piled sand bags around he bottle to prevent flooding the restaurant. Then they uncorked the bottle and were able to pump out and save 1360 liters of Wine.
Moet Hennessy Quits Chemicals
Moet Hennessy has announced that its entire Wine division will be operating herbicide free by the end of 2020. The company's vineyards in Cognac will also be herbicide-free by the end of 2021. MH pledged it will be working with its smaller farm suppliers to go herbicide-free and will share its best practices with the industry as a whole.
Clothes Made from Grapes
H&M Clothes has debuted the Conscious Collection of clothing made from grape marc, the residue left after pressing. The result is a leather like fabric called "Vegea" that has been formed into clothing, handbags, and shoes. Most are in a rich burgundy color. But, if you would prefer brown, some are dyed with used coffee grounds. The collection will go on sale at H&M stores around the world on March 26.
Photo courtesy of Pixabay
R.I.P. Beethoven
Beethoven died at age 56 in 1827 of what doctors said was cirrhosis of the liver, pancreatitis, and peritonitis. A recent analysis of his hair suggests a different cause. The study found a heavy concentration of lead in his hair. This could have been caused by drinking cheap wine that was treated with lead monoxide to make it taste better. His publisher brought him a death bed gift of 12 bottles of good Wine. Whereupon his final words were "Pity, pity, too late."
Holiday Mistake by Food and Wine
And finally... Food and Wine Magazine sent an email to subscribers with recipes for 30 holiday desserts. Among them was a delicious Black Pepper-Raspberry Sorbet with Prosecco. Oops! The picture that accompanies the recipe clearly shows a bottle of Codorniu which is a Cava from Spain and not a Prosecco from Italy. See the blooper at https://www.foodandwine.com/recipes/black-pepper-raspberry-sorbet-with-prosecco?did=470193-20191210&utm_campaign=faw-the-dish_newsletter&utm_source=foodandwine.com&utm_medium=email&utm_content=121019&cid=470193&mid=27598696574
Beer
Southern Cal is Craft Brew Country
As 2020 begins Los Angeles County has more than 100 Craft Brewers. There are 80 more in neighboring Orange, Ventura, Kern, and San Bernardino Counties.
Molson Coors Buys Craft Atwater Block
Molson Coors has purchased Detroit's largest Craft Brewer, Atwater Block Brewing for an undisclosed amount. Atwater produces German style lagers, Hard Seltzer, Craft Spirits and operates three taphouse and biergardens. Molson Coors will operate Atwater as part of its Tenth and Blake division. Molson Coors will continue to restructure and lay off 970 employees after losing $402 million in its 3rd quarter. The U.S. Beer market as a whole declined 2.3% in 2019.
El Chapo Beer
A new Beer is waiting government approval in Mexico. Alejandrina Guzman Salazar has created the Beer to honor her father, the convicted drug lord, Joaquin "El Chapo" Guzman. If approved the 4% ABV Beer will be labeled "El Chapo 701." Guzman is the former leader of the Sinaloa Crime Syndicate and is serving a life sentence in Colorado.
Constellation Sells Ballast Point
Constellation Brands has sold Ballast Point Berwing to Kings and Convicts, an Illinois craft brewer. Constellation paid $1 billion for the growing business in 2015 and just unloaded it for $17 million. What happened? Ballast Point was a craft brewer. Then it was just part of a major company and instead of continued growth; its customers left it for other craft brewers. The full cycle took less than 5 years. Kings and Convicts draws its name from its two founders; Chris Bradley (Kings) from England and Brendan Watters (Convicts) from Australia.
Gallo's Hard Seltzer
E&J Gallo's Barefoot label launched a new line of Hard Seltzers nationwide in February. It will be made from sparkling water and come in 4 flavors Cherry and Cranberry, Peach and Nectarine, Pineapple and Passion Fruit, Strawberry and Guava. The product will be 4% ABV and 8.5 ounce cans will sell at suggested retails of $1.99 for a single can, $7.99 a 4-pack, and $19.99 a 12-pack.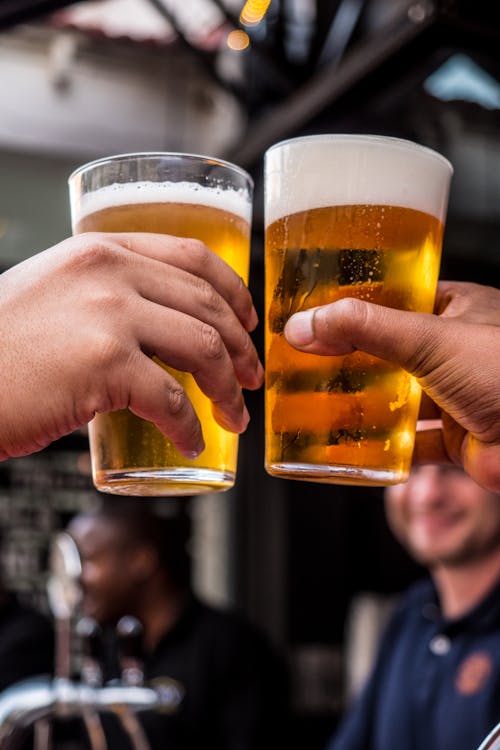 Photo Courtesy of Tembela Bohle via Pexels
New York Bars Serve "Fine Beer"
Several New York bars are pushing the envelope with "Fine Beers" at record prices. The Beer Authority in Manhattan lists Ommegang's Wild at Heart at $40, Brooklyn Brewery's Black Ops at $45, and Cascade's Kriek Sour at $55. Pretty Ricky's has Belgian Brouwerij Bosteels for $90 and Catskill's Red Ale at $50. Topping the list with the highest priced Beer in the country is Treadwell Park with 7% ABV Oud Beersel Bzart Lambiek at $125. Of course, that's a 750ml Champagne bottle.
Penn State Sues over Trademarks
Pennsylvania State University is suing Sports Brewing and its owner, Paul Parshall for trademark infringement. Parshall's Florida company has filed for the use of the names Penn State Nittany Brewing, Penn State Nittany Beer, and Penn State Nittany Lion Cigars. Penn State contacted Parshall and asked him to cease and desist. Parshall replied that the university had never used the names on Beer or cigars. However Parshall did offer to sell the copyrights to the university.
Time Capsule
Odin Brewery was founded in Copenhagen in 1832 and closed in 1988. The building is now being remodeled for another use. Construction workers found a time capsule of 7 different Beers in a box under the floor. A note in the box dated March 20, 1906 and signed by head brewer C E Pehrsson reads "The old floor was removed by master carpenter Niels Nielsen and a new floor was added. As we don't know how long this floor will last, these words and some bottles of beer we brew these days will be put under the floor."
AB/Inbev Buys RateBeer
AB/Inbev has acquired the website RateBeer from founder, Joe Tucker. The company already held a minority interest in the site. The site will be operated by AB/Inbev subsidiary, ZX Ventures, and will "operate as an independent entity,with its rating system will remain unchanged."
Pubs for Hedgehogs
...and finally. Camden Town Brewery in the UK and the British Hedgehog Preservation Society ( BHPS) have partnered to provide 'pubs for hedgehogs.' The structures are large wooden boxes built to look like pubs and called The Hibernation Arms. The boxes are used by the animals to hibernate in the winter and for females to raise their broods of hoglets in the summer. The entire program is funded by a small portion of the sales of each can of Camden Beer.
Spirits
Top 20 Whiski(e)s
Whiskey Advocate has announced its pick of the top 20 Whiski(e)s of 2019. This is the list with approximate retails:
#20 Adnams Rye Malt $71
#19 Matsui The Peated $80
#18 Powers Three Swallow $42
#17 New Riff Bottled in Bond $40
#16 Baker's Single Barrel $300-$400
#15 Bruickladdich Bere Barley 2010 $90-$100
#14 Kaiyo Mizunara Oak $50-$55
#13 Talisker Select Reserve $39-$50
#12 Laphroaig Cairdeas Cask Strength Triple Wood $65-$90
#11 Bardstown Bourbon Company Fusion Series #1 $54-$60
#10 Writer's Tears Double Oak $50-$60
#9 Glenmorangie 14 year old Quinta Ruban $45-$50
#8 Glenlivet Enigma $95-$100
#7 Old Ezra 7 year old Barrel Strength $50-$80
#6 Woodford Reserve Master's Collection Batch Proof $100-$130
#5 Aberlour A'bunadh Alba Cask Strength $77-$90
#4 Heaven Hill 7 year old Bottled in Bond (not currently available)
#3 Four Roses Small Batch Select $54-$60
#2 Dewar's 21 year old Double Double $47-$50
#1 George Dickel 13 year old Bottled in Bond $40-$70
Hand Grenade Bartender Dies
Earl Bernhardt, co-founder of a chain of bars in New Orleans died of natural causes. Earl is famous for creating the "hand grenade" cocktail, a frozen drink made with a secret recipe. It's served in a long neck plastic with a smiling hand grenade at its base. The drink is green and is rumored to be made with Vodka, Gin, Melon Liqueur, and other ingredients. The drink was originally made for a St Patrick's Day parade. The name and container are protected by a federal trademark. Hand Grenade drink cups are available for mail order at https://tropicalisle.com .
Macallan 1937 Sold at Auction
Michael Amphlett of Oxfordshire, UK hit it big at a Spirits auction. He had bought a bottle of Macallan 1937 Single Malt for ₤11 as a present for his Dad in the 1970's, then forgot about it. Dad passed away in 1991. When Michael found the bottle in a closet, he just couldn't drink it without his Dad, so he put it up for auction. It sold for ₤2,700. He said "Dad would have smiled at the price."
Alcoholic Yogurt
UK yogurt maker, Műller, has created a stir by adding two new flavors to its product line; Gin & Tonic and Pink Gin with Elderflower. The two varieties are .5% ABV. The alcohol content is causing some controversy.
Escaped Bootlegger Located
...and finally. Bootlegger, Joseph Henry Loveless has finally been laid to rest. Loveless was arrested and convicted for bootlegging in 1913 and again in 1914. Each time he escaped and went back into business. Once he was being sent to jail on a train and escaped on the way. He was recaptured, jailed, and escaped again. On May 11, 1916 he was arrested and convicted for murdering his wife, Agnes. At he trial one of his kids said "Papa never stayed in jail very long and he'll soon be out." He escaped again by sawing through the bars. An unidentified body was found in a cave in Idaho in 1969. In 2019 Idaho authorities contacted the DNA Doe Project to identify the remains. The project was able to identify Loveless by comparing his DNA with a living grandchild. He apparently was killed shortly after his last escape.
Other Foods and Beverages
It's a Habit
Yum Brands, owner of Pizza Hut, Taco Bell, and Kentucky Fried Chicken has purchased The Habit, a hamburger franchise chain. The price tag for the burger chain was $375 million.
Romantic Chicken
A new dating trend seems to be sweeping the country. Guys are ordering Chicken Parmesan on a dinner date. The trend was first noticed in New York, then across the U.S. What is it? Comfort food, easy to to order, good to eat, or romance? No one knows, but the trend is real. Guys are ordering it, talking about it, and restaurants are filling the orders ...millions of them.
Don't Snicker!
Mars has made a huge Snickers bar in order to commemorate the 90th anniversary of Snickers, set a record for the world's biggest candy bar, and announce it in time for the SuperBowl. It took 1200 pounds of caramel, peanuts, and nougat covered with 3500 pounds of chocolate. The giant bar is 27 inches wide, 27 inches high, 12 feet long and weighs 4,409 pounds. It's the equivalent of 41,000 regular candy bars. More than 600 employees took part in making it. After it is displayed, each of those employees will get a 7 pound piece.
P.S. ...The Snickers bar was originally named in honor of the Mars family favorite horse.
Ketchup!
...and finally. This year's amazing new Valentine's gift was a box of chocolate truffles made in the UK by Fortnum & Mason and H J Heinz. The box contains an assortment of white, milk, and dark chocolate truffles filled with a blonde ganache that is infused with (of course) Heinz Ketchup. The box was priced at ₤19.95 and sold out immediately.
 
The Changing Market
What do Millennials Buy?
With millennials becoming the biggest demographic group it's important to address them to survive and thrive.

New Hope Network studied how millennials shop and found 3 ways to attract them to your business. Here they are:
1) 68% of millennials say they prefer finding new products in store to finding them online.
2) 40% of millennials found a story about a product in the news, magazine or newspaper to have more impact than traditional advertisements.
3) 71% of millennials will pay more for a product if they know some of the proceeds go to charity.

Amazon Sets New Holiday Sales Records

 

Amazon does not release sales figures. But, the company did release a number of year on year comparisons and teasers. Among them:

- Millions of grocery items were delivered through Whole Foods and Amazon Fresh. Exact figures were not released; only noted was that sales were more than double a year earlier. Best sellers included avocados, spinach, blueberries, and pears.
- The number of Prime members buying groceries increased by 80% over last year.

- More people used Prime than ever before. In just one week, 5 million people tried Prime for the first time.

- Amazon Prime reached 150 million customers worldwide. The last time membership was revealed was April 2018 at 100 million.

- More than 100 million items were sold by third party sellers with Prime 1 day delivery.

- Net sales in the 4th quarter were up 21% at $87.4 billion. Operating income for the quarter was $3.9 billion up from $3.8 billion a year earlier.

- Amazon has started 1 and 2 hour delivery of fresh items in Tampa, Florida. Items include meat. seafood, eggs, produce, and other perishables.

- Amazon made a separate announcement that physical store sales, which mostly come from Whole Foods, were down 0.2%.

- The company now has 575,000 employees. It is the #10 grocery seller in the U.S. according to trade magazine, Progressive Grocer.

 

Pier 1 Imports Slides

 

Pier 1 Imports will lay off employees and close 450 of its 950 stores. In addition 300 employees at headquarters will be laid off. The company cited a decline in sales of more than 13%. A third party liquidator will handle the sales of products at the closed locations. The company filed draft bankruptcy as this was written.

 

Macy*s Faces Declines

 

Macy*s is closing 125 stores, closing its San Francisco tech headquarters, and laying off 91,000 employees.

 

3 Grocery Chains Close

 

3 Eastern grocery chains declared bankruptcy in one week. Fairway, Earth Fare, and Lucky's Market all will close some stores immediately and sell off others. Although grocery sales as a whole are increasing, the business seems to be shifting to home delivery, online sales, and non-traditional retailers. Nationwide, brick-&-mortar grocery business declined 1.9%. Although small, that's enough to crush companies in this thin margin business.

 

Four California Hotels Honored

 

Four California hotels made U.S. News & World Report's annual ranking of the top 25 hotels in the United States: the Peninsula and the Montage in Beverly Hills, the Fairmont Grand Del Mar in San Diego and the Rancho Valencia in Rancho Santa Fe

 

Robots Pick Groceries

 

Walmart and Albertsons are testing robotic systems to pick items for fulfillment of online grocery orders. The Walmart system is called Alphabot and is being developed by Alert Innovation. It picks online orders of dry goods, refrigerated products, and frozen foods and delivers them to a store associate who picks produce and other fresh products. The employee then bags the entire order for delivery. When implemented the system is hoped to give Walmart an edge over competitors Amazon and Kroger. The Albertsons system is being developed by Takeoff Technologies.

 

Snap Online

 

The USDA has started allowing SNAP (formerly food stamp) beneficiaries to use their EBT cards for online purchases in New York and Washington State. Walmart and Amazon will be selling food items online to SNAP members.

 
Goodbye Dairy Queen
One of the casualties of the shifting economy is Dairy Queen. The fast food chain is a relic of the 1950's. In earlier times franchisees opened across rural America. The owners were locals who served their small town communities through good times and bad. During the 1990's investment firms bought up scores of the restaurants and melded them in to chains. The growing costs of gas, truckers, electric power, and financing proved too much for the corporations. An individual owner would stick it out without a salary if he had to. For investment firms it was bleeding that had to be stopped. Some went into bankruptcy and just closed stores. Then came the millennials. Their tastes were different. Today the empty shells of Dairy Queens litter the rural highways and the company is in danger of disappearing completely.
New Online Convenience
Bacardi, Jackson Family Wines, and Francis Ford Coppola have joined with eMeals digital meal planning service to influence online sales. Each week subscribers choose 15 planned meals with recipes and send a grocery shopping list of the needed ingredients to their choice of Walmart, Amazon, Instacart, or Shipt for fulfillment. The subscribers can also just download a shopping list of branded items to take to a brick-and-mortar store. The meal choices include food pairings with Wine, Beer, and Spirits. The alcohol brands hope to increase awareness of online purchase opportunities. In 2019 online sales of alcohol showed a 115% growth in grocery stores and 60% growth in other online channels, but still remain a very small proportion of overall online consumable sales. Customers pay $4.99 a month for a 12 month eMeals subscription. The company claims subscribers will save 2 hours a week and $2,000 a year at eMeals.com. The simple promotion slogan is "Less Stress. More Dinners. We Plan, They Shop, You Cook."
Health
Coronavirus
Shopping centers and major streets in China are empty as people stay home to avoid the coronavirus. The pause in business and the usual Lunar New Year celebrations are going to be costly to Beer, Wine, and Spirits manufacturers in the world's second largest economy. Restaurants, bars, and retailers are clocking a very bad start to the year in what should be their busiest season. Most are closed. Those that are open are empty. Travel in and out of China is virtually non-existent. Pernod/Ricard announced a 4.3% increase in profits for the first half of its fiscal year and predicts a decline in sales of 2% in its second half due to the virus. Remy/Cointreau did not give any profit estimates for 2020 as 20% of its profits come from China. Treasury Wine Estates faces new challenges because China is its biggest export market.
Photo credit: Princess Cruises
Wine Gets Through Quarantine
...and finally. Princess Cruise's Diamond Princess was quarantined in Yokohama Harbor due to an outbreak of coronavirus. As the number of confirmed cases grew to 500, the 3700 passengers and crew were confined to their cabins. Princess made 8 satellite TV channels and newspapers in 36 languages available and said all passengers will get a complete refund. That wasn't enough for Jan and Dave Binskin from Queensland, Australia. They were still feeling cabin fever. Contact with shore was severely restricted, but Dave managed to get a message to his Wine Club in Australia. The Wine group arranged to have 2 cases of Kim Crawford New Zealand Pinot Noir airlifted and delivered to the Binskins by drone. Meanwhile, the Japanese Coast Guard was reportedly amused at the drone delivery.
Recipes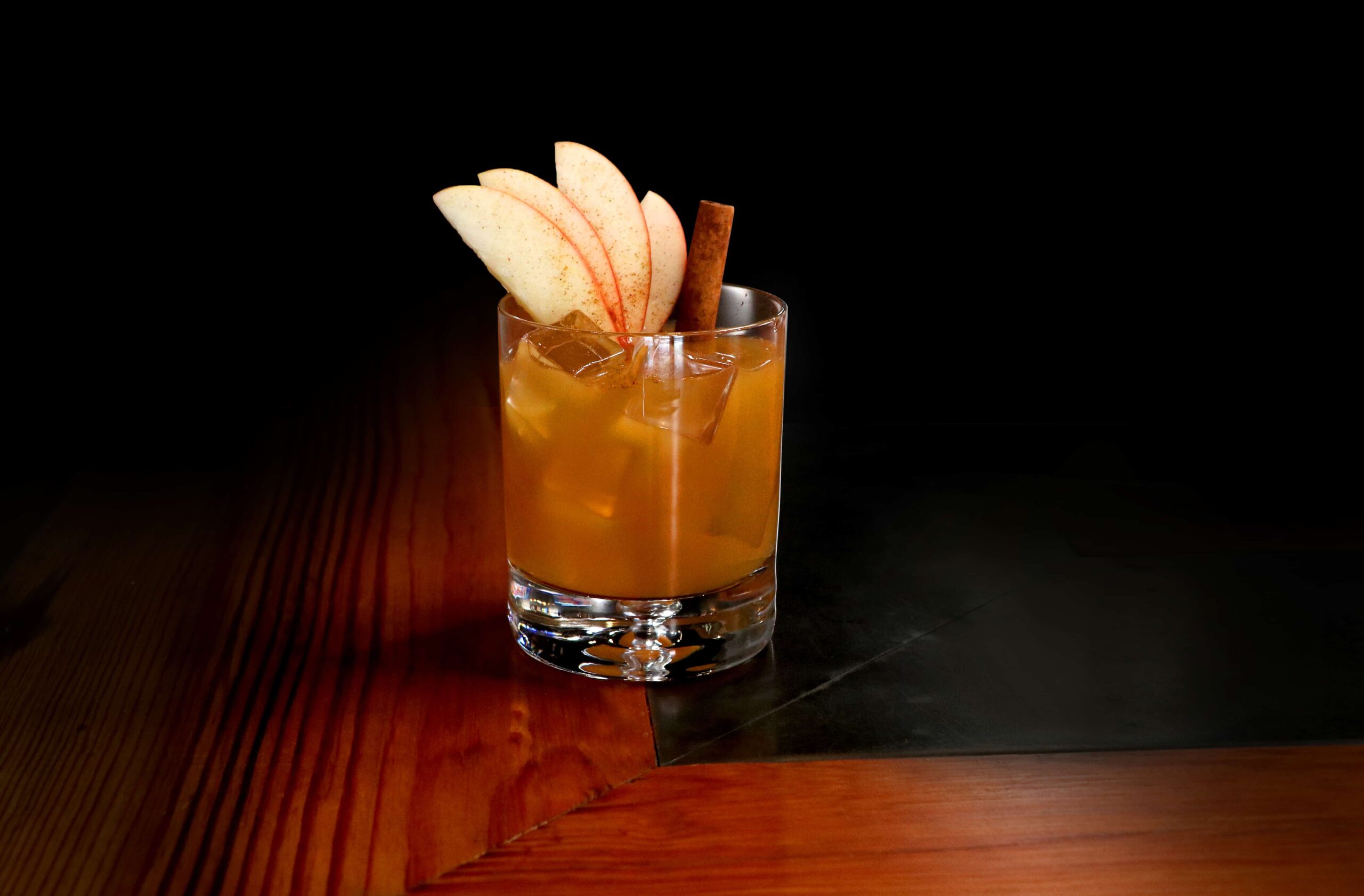 Spiced Cider Whiskey Cocktail
Ingredients:
2 Parts Scotch
3 Parts apple cider
1/4 Part lemon juice
1/4 Part honey water
cinnamon sticks, cloves, orange peels, and grated nutmeg to taste. Combine all ingredients in a sauce pan and heat.
Tasting Notes
Each month we are out there looking for wines that "over deliver"; wines that offer more than others in their category and price level. We search out the wines that you can buy to help build your business; wines that make customers happy and keep them coming back. These are wines we rate as good buys and best buys. Check our notes. The opinions in the reviews are our own and unsolicited. We receive no compensation from wineries or brokers. This month there were several wine tastings that showed some very nice wines available at reasonable prices. The prices shown are approximate retails.
A.P.V.S.A.
The A.P.V.S.A. tasting featured Wines and shippers looking to find U.S. distributors and shippers. For the Wines below and a wide range of others contact Pascal Fernand at info@apvsa.ca or 514-844-9993.
Chateau Landreaux Cotes de Bourg 2016, dark ruby, soft, about $30 retail. Chateau Barbe Blaye Cotes de Bordeaux 2016, dark ruby, soft, about $30. Contact Olga Bibe olga@bayle-carreau.com or +33(0) 5 57 64 32 43.
Champagne Patrice Guay Brut NV, fresh and bright, good bubble structure, good nose. Prestige 2011, good bubble structure, elegant, 50% Chardonnay, 50% Pinot Meunier. These are grower Champagnes, reasonably priced and looking for a distributor. Contact Patrice or Veronica Guay at contact@champagnepatriceguay or +33(0) 3.26.57.67.66.
Jean-Louis Schoepfer Sparkling Pinot Blanc Cremant de Alsace NV, fresh, bright, good nose, about $36-$40. Pinot Blanc 2017, fresh, minerality, good nose, distinctive, about $25-$30. Reisling 2017, good nose, good grape flavors, about $30. Looking for a distributor. Contact Gilles Schoepfer at info@vinsjlschoepfer.fr or +33(0)3.89.80.71.29.
Eric Cravello Collection Pouilly Fuisse 2018, clean and clear, character and minerality, good nose, about $28-$30. Looking for a California distributor. Contact Eric Cravello at eric_cravello@msn.com or (305) 305-0568.
Union des Grandes Crus de Bordeaux
The annual presentation of Grand Crus de Bordeaux took place at the Sofitel in Los Angeles. The 2017's were excellent, full bodied, and fruity. Some of our picks are listed below, but there are many more. Don't let your choices be limited to these.
Chateau Pavie Macquin 2017, Saint Emilion, 84% Merlot, 14% Cabernet Franc, 2% Cabernet Sauvignon, fruity, full body, very dark color – almost black, good nose, $100.
Chateau Clinet 2017, Pomerol, 88% Merlot, 12% Cabernet Sauvignon, dark ruby, good nose, soft, full body. This estate dates to 1595, $90.
Chateau Talbot 2017, Saint Julian, 68% Cabernet Sauvignon, 28% Merlot, 4% Petit Verdot, full body, dark ruby, good nose, warm, soft, $70. This property is named for the English general who was defeated nearby at Guyenne in 1453.
Chateau Croizet-Bages 2017, Pauillac, 62% Cabernet Sauvignon, 28% Merlot, 6% Cabernet Franc, 4% Petit Verdot, dark ruby, full body, taste the fruit and minerls, very drinkable, one of our favorites, a very good buy at $49. This chateau dates to the 17th century.
Chateau Ormes de Pez 2017, Saint Estephe, 48% Cabernet Sauvignon, 42% Merlot, 8% Cabernet Franc, 2% Petit Verdot, dark ruby, full body, $40.
Chateau de Fargues 2017, Sauternes, sweet, pale straw color, 80% Semillon, 20% Sauvignon. This property has been owned by the same family since 1472.
Chateau Suduiraut 2017, Sauternes, 90% Semillon, 10% Sauvignon Blanc, straw color, double sweet, good nose, a favorite, picked berry by berry and meticulously managed through fermentation, $90-$100.
Chateau Doisy-Vedrines 2017, Haut-Barsac, 80% Semillon, 10% Sauvignon Blanc, 5% Sauvignon Cris, 5% Muscadelle, double sweet, straw color, bright, full body, good nose, grapes are picked individually in 6 to 8 passes, a combination of modern and traditional winemaking gives this Wine a freshness and character as an aperitif or dessert choice, a very good buy at $60.
Industry Calendar
2/7-16 SF Beer Week - SFO
2/11 Italian Trade Commissiion – LA
2/11 Skurnik/Ken Wright - LA
2/15 Craft Can Invitational – San Carlos
2/16 Rhone Rangers Experience – Paso Robles
2/18 SLOW Wine – SFO
2/19 KFWE Kosher Wine and Food Expo - Hollywood
2/19 Stars of California Wine – LA
2/19 Clink Differently - LA
2/21 Super Tuscans - LA
2/22 Napa Valley Auction – Napa
2/24 Japan Craft Spirits - Hollywood
2/28 Great Wines of Italy – Beverly Hills
2/29 Great Wines of Italy - SFO
3/2 Gambero Rosso – LA
3/4 Oregon Wine Trail - SFO
3/5 Gambero Rosso – SFO
3/4 Gambero Rosso – San Diego
3/5-7 World of Pinot Noir – Santa Barbara
3/9-15 Cava Week
3/11 Napa Vintners Tour – LA
3/13-15 BBLS Festival of Champagne + Sparkling Wine – San Diego
3/22 Family Winemakers – Del Mar
3/23 North Berkeley Imports – SFO
3/26 Wines of Portugal - SFO
3/27 Latin Spirits Fest – LA
4/2 Savor Italy – LA
Promotional Calendar
3/3 Mulled Wine Day
3/5 Absinthe Day
3/17 St. Patricks Day
3/27 Whiskey Day
New Legislation for 2020
Our industry has more laws controlling it than most industries. The State
Legislature and the ABC give us license privileges and can take them away. New alcoholic beverage laws were passed that are effective in 2020. Many critical issues are pending. Do you know about them and are you prepared for the changes. Is your business safe? Members are encouraged to look through the Legislative Bulletin. If there is a new law that is a problem for your business, call the association office now. The CBRA is your voice in Sacramento. If you are not a member, join today. The CBRA is your only voice when it comes to new beverage laws.
Brands and Comments
The CBRA Newsletter has not accepted any payment from any of the brands mentioned
in this edition. The editor, Ron Ziff, welcomes comments at ron@cbraliquor.org
CBRA Membership Remains Open
Now, more than ever, access to your industry is important. The CBRA is California's
only statewide association of licensed retailers, and our membership continues to be
open for the first time in 20 years.
At CBRA we deal with licenses and regulations that affect the beverage business on a
daily basis. That's why CBRA offers practical solutions, unique products, services,
information, and timely advice for both large and small beverage businesses. With
reasonable fees, superior service, and associates that are easy to reach, CBRA helps you
to run your business better and easier. One of the most valuable services we offer is that
call to the ABC to ask your question. We can ask that question and keep you anonymous. That's something you just can't do yourself.
Join or renew your valuable membership today. You can't afford to delay.
California Beverage Retailers Association – California's Only Statewide Association of Licensees. We're #1!
If you would like to be removed from this email list, please email to
ron@cbraliquor.org with UNSUBSCRIBE in the subject line.