posted by
cbra
on
Mon, 02/19/2018 - 13:52
California Beverage Retailers Association
Beverage Bulletin
P.O. Box 56686
Sherman Oaks, CA 91413
(818) 693-5561
Ron Ziff, Editor
Ben Ziff, Publisher
February 2018
The CBRA and Beverage Bulletin proudly brings you all the news that's FUN to print!
"Age appears best in four things: old wood to burn, old wine to drink, old friends to trust, and old authors to read."
- Francis Bacon
In this month's edition:
Headline News Stories - Bacardi Buys Patron, Olympic Rescue, Water Tunnel,
Early Bud Break, 2018 Trends
Celebrities in the Industry - Astronauts, Jay Boberg, Lady Gaga, Pit Bull, Iron Maiden, Jon Bon Jovi, Foo Fighters, Jimmy Stafford, AC/DC
Books - Homebrewer's Companion, Bursting Bubbles, How to be a Bourbon Badass, Potent Punches, Champagne, The Way of Whisky, The Wine Dine Dictionary
TV & Movies - I Think We're Alone, The Bachelor, Grammy Awards
Popular Culture - Game of Thrones, The Legend of Zelda, Final Fantasy, Golden State Warriors Basketball
Politics & the Law- Salvadoran Farm Workers, Online Sales Tax, Stable Genius,
Collusion, Undocumented 7-11 Workers, Tax Loophole, Brexit, Trump Winery Trip, North Korean Beer
 
Superbowl - Superbowl of Beer, Free Beer, Craft Beer Bet, Blue Beer, Superbowl Ads
Wine - Top 10 Wines, Wine Genome Study, Buried Champagne, Phyloxera Strikes Again, Honorary Citizen, Montelcino Wine Theft, Wine Cellars in Danger, French Wine Vandals Arrested, French Laundry Convictions, Who is Buying Your Wine?,
Chronicle Winners, Wine Embezzlement, French Wine Mislabeled, Free Wine!,
Drunken Cheese, Baby Bottles, Wine Shipments Up
Beer - Beer Sales Fall, Stone Brewing Sues Miller/Coors, Shotgunning, , Beer for Martians, Brewing Equipment Investigation, Irish Seize Illicit Beer, Pop-Up Beer Bar, Royal Pub, Needs a Shower
Spirits - Prohibition and Winning World War II, Cognac Age Labeling, 400 Year Old Gin Recipe, A Sticky Situation, Looming Tequila Shortage, Strongest Gin,
Instant Margaritas, Chinese New Year, Disney Bars, Prison Break (In?)
Other Foods and Beverages - New Diet Coke, Drink Like a Jedi, Starbucks Opens One More Coffee Shop, Don't Drive and ...What?
 
The Changing Market - How Big is Big?, How Profitable is Big?, Farm Labor Costs, More Whole Foods Locations?, Alibaba Fights Counterfeiters, Whole Foods in Two Hours, Yum Brands and Grubhub Partner, Me Too!
Health - Rum & Tequila for Shark Bite, Scotch Does It!
Recipes - Lime Vodkarita, Limelight
Tasting Notes - Skurnik Wines, Duclot La Vinicole, The Wines of Alentejo
Industry Calendar & Promotional Calendar
Headline News Stories
Bacardi Buys Patron
Bacardi has purchased Patron Tequila for $5.1 billion. Bacardi has owned 25% of Patron for several years. This deal gives Bacardi complete control. Both companies are privately owned. Patron sells more than 3 million cases a year. The company was founded in 1989 by John Paul DeJoria, who also founded Paul Mitchell Hair Products.
Olympic Rescue
The Jamaican Women's Bobsled Team was left without a sled at the Winter Olympics in Pyeongchang, South Korea when coach, Sandra Kiriasis, quit the team. She owns the sled and took it with her. A new sled would cost upwards of $20,000. Red Stripe Beer from Jamaica came to the rescue. The Brewery contacted the team via Twitter "No bobsled, no problem. If you need a new ride Jamaican Bobsled team, put it on Red Stripe's tab." Jazmine Fenlator-Victorian and Carrie Russell are Jamaica's first female bobsled team. The team echos the men's team of 30 years ago which inspired the movie, Cool Runnings. JBSF president Chris Stokes said, "We have been gifted a bobsled from Red Stripe. We have accepted their generosity and we are currently preparing the sled. The team is in competition mode and we are focused on one goal – coming to the start line prepared mentally and physically. We have had some challenges in Pyeongchang, but we stand united and thank our fans and colleagues for their unwavering support".
Water Tunnel
Governor Brown's administration has been quietly negotiating a state water project with an unnamed water agency. Instead of two tunnels 35 miles long costing $17 billion, there would be one tunnel at about half the cost.
Early Bud Break
After a warm winter and little rain, an early bud break is underway in vineyards statewide. Reports are in from Napa to Temecula indicating a long and early year for winegrapes.
2018 Trends
Trends to watch in 2018: micro-distilleries, mocktails, and plant based foods.
Celebrities in the Industry
Astronauts
Holman Winery in Napa Valley is offering Moon Walker Cabernet Sauvignon 2015. Each bottle has a label that carries the signature of 3 living astronauts that walked on the Moon; Harrison Schmidt, Charlie Duke, and Alan Bean, 750ml $120. If you are looking for the real thing, a hand signed 750ml is $320. Other sizes available. The wine was donated by Holman Winery. Proceeds will go to the Cosmosphere International Science Education Center and Space Museum in Hutchinson, Kansas.
Jay Boberg
Former music producer Jay Boberg and Burgundy winemaker Jean-Nicolas Méo have teamed up and released their Domaine Nicolas Jay Pinot Noirs from Oregon. The wines are being marketed in Hong Kong, where they sell for the equivalent of $100 a bottle.
Lady Gaga
Lady Gaga had originally wanted to market Wines under the label Grigio Girls. Last month we reported that the Wines were to be labeled Joanne Trattoria. Now, that is off. The name Trattoria Wines is already trademarked by someone else.
Pit Bull
Pit Bull will be opening a cocktail lounge and night club in Miami named Ilov305.
Iron Maiden
The British rock group Iron Maiden will be releasing a new Beer named Light Brigade. It is a golden ale with 4.1% ABV. Profits will go to the charity, Help for Heroes, which provides services to men and women that have suffered injuries in the British armed services.
Jon Bon Jovi
Singer, Jon Bon Jovi, will release a Rose' Wine later this year. The wine is branded "Diving into Hampton Water." It was named by his son, Jesse Bongiovi, and made in partnership with winemaker, Gerard Bertrand.
Foo Fighters
Rock group, Foo Fighters, is touring Australia. During the tour Foo Fighters Foo Town Beer will be poured at pop-up bars in Melbourne and Sydney.
Jimmy Stafford
"Hey all. My name is Jimmy Stafford. I'm in that band Train and I happen to like wine." That's how the Train guitarist introduces the band's new wine, Drops of Jupiter Petite Sirah 2009 $10. The Wine is made in partnership with Concannon Vineyards for the Save Me, San Francisco Wine Co. A portion of the proceeds will be donated to Family House, a non-profit that assists families of seriously ill children at San Francisco's Benioff Children's Hospital. ...and starting in February, the New York MTA offered a selection guitarist Jimmy Stafford Wines to commuters who were in the mood for fun. They are available for a $2.75 a glass, or a $121 "unlimited pass" for riders who wish to drink away their commute every day of the month.
AC/DC
AC/DC has Wines labeled by Australia's Warburn Estate. The wines, from Barossa, Coonawarra and New Zealand's Marlborough, feature adaptations of classic AC/DC album covers on the labels and are only available in Australia for now. Priced at a little under $20, the line features Back in Black Shiraz, Highway to Hell Cabernet Sauvignon, Hells Bells Sauvignon Blanc and You Shook Me All Night Long Moscato.
Books
Homebrewer's Companion
The Homebrewer's Companion, Master's Edition, by Charlie Papazian, William Morrow Paperbacks, 464 pages, $17.99. A companion to the world's bestselling beermaking book, The Complete Joy of Homebrewing, this guide is for homebrewers who have mastered the basics and want to advance their beermaking skills. Charlie Papazian, the godfather of homebrewing, covers all aspects of the process and answers commonly asked questions. The Homebrewer's Companion is now completely revised, reorganized, and updated with detailed charts and tables, information about the latest techniques and equipment, more than seventy new and improved lager, ale, and mead recipes, and more.
Bursting Bubbles
Bursting Bubbles by Robert Walters, Quiller Publishing, 240 pages, $21.97. Bursting Bubbles is an absolute pleasure to read from start to finish. Packed with insightful perspectives, Robert Walters captures the people and history of Champagne unlike any other book. It's very rare that a book on wine manages to fit both wine experts and novices equally. Whether you consider yourself an expert on Champagne, or you've never popped a cork in your life, Bursting Bubbles has plenty to offer both ends of the spectrum and everyone in between. This book received the Andre Simon award.
How to be a Bourbon Badass
How to be a Bourbon Badass by Linda Ruffenach, Red Lightning Books, 175 pages, $24. To be released April 1, 2018. In How to Be a Bourbon Badass, Linda Ruffenach tells the story of her own personal journey with bourbon and shares behind-the-scenes tales from bourbon industry experts and rock stars. She captures the storied history of America's native spirit, explains the process of making liquid gold, and offers top-notch cocktail, dinner, and dessert recipes for the novice and connoisseur alike. From tales of legendary master distillers to stories of women whose lives were changed through newly found bourbon confidence, and from recipes for classics like the bourbon highball to fresh twists like strawberry bourbon lemonade with rosemary, Linda Ruffenach will redefine your perceptions of bourbon and those who savor it. Your journey to becoming a bourbon badass begins here.
Potent Punches
Potent Punches by Barbara Mealey, Red Lightning Books, 102 pages, price not available. To be released April 1, 2018. Potent Punches gathers the best unique recipes that will please your whole party in just one bowl. The guide shows the beginning bartender how to throw an awesome party on a budget, with simple and easy-to-follow recipes that will leave guests wondering when you had time for a bartending class. Recipes feature the familiar Bloody Mary Frappe, Whiskey Sour, Sangria, and Sweet 'n' Sour Fizz in crowd-pleasing portions, along with vintage cocktails like the San Francisco Cocktail, Mexican Patriot Cocktail, Ooo-La-La Champagne, and Frosted Black Russian.
Champagne
Champagne (a boxed book and map set) by Peter Liem, Ten Speed Press, 328 pages, $42.35. Peter Liem is the lauded expert behind the top-rated online resource ChampagneGuide.net, comes this groundbreaking guide to the modern wines of Champagne--a region that in recent years has undergone one of the most dramatic transformations in the wine-growing world. This luxurious box set includes a pullout tray with a complete set of seven vintage vineyard maps by Louis Larmat, a rare and indispensable resource that beautifully documents the region's terroirs. With extensive grower and vintner profiles, as well as a fascinating look at Champagne's history and lore, Champagne explores this legendary wine as never before. This book is an Andre Simon Award Winner.
The Way of Whisky
The Way of Whisky by Dave Broom, Mitchell Beazley Publishers, 258 pages, $50. Award-winning author and internationally recognized whiskey expert Dave Broom has visited Japan 25 times in the past 12 years, studying and learning about its Whiskeys. In this major new book he shares his personal journey around Japan's whiskey distilleries and the unique whiskey culture of the country. Each chapter details the history of the distillery in question, its production and current whiskeys (with tasting notes). Dave considers along the way why Japanese whiskey is different, questions of tradition vs innovation, and how whisky links with many aspects of Japanese culture. Breathtaking photography from Kohei Take leads the reader deeper into the philosophy behind the drink, making this a must-have edition for any whiskey lover, whiskey drinker, whiskey collector or Japanophile. This book is a John Avery Award Winner.
The Wine Dine Dictionary
The Wine Dine Dictionary by Victoria Moore, Granta Books, $15.92. Want to pick the perfect wine for dinner? Wondering what to eat with a special bottle? Let The Wine Dine Dictionary be your guide. Arranged A-Z by food at one end and A-Z by wine at the other, this unique handbook will help you make more informed, more creative, and more delicious choices about what to eat and drink. As one of the country's most popular and influential wine journalists, as well as an expert in the psychology of smell and taste, Victoria Moore doesn't just explain what goes with what, but why and how the combination works, too. Written with her trademark authority, warmth and wit, this is a book to consult and to savor. This book is an Andre Simon Special Commendation Award Winner.
TV & Movies
I Think We're Alone
Game of Thrones star, Peter Dinklage, stars in a new film about what happens after an apocalypse and the end of society. In the film Dinklage plays a librarian who escapes thinking about the end of days by reading good books and drinking lots of Red Wine. Watch for I Think We're Alone now playing nationwide later this Spring.
The Bachelor
Bachelor, Arie Luyendyk, Jr. will take his potential mates down a path more familiar to him as a onetime race-car driver: to the hills of Indianapolis wine country. The first challenge is to heal his heart from its damage by Season 8's Emily Maynard by inviting contestants to find a wine that best pairs with Emily's stinging personality. The winner will score a date with Arie at one of the state's premium wineries.
Grammy Awards
What did they drink at the Grammy Awards after party? Two drinks were created for the event by Absolut Vodka. See our recipe section below to get the recipes for Lime Vodkarita and Limelight.
Popular Culture
Game of Thrones
Ommegang Brewery is releasing another limited edition Beer in its Game of Thrones Series. The Game of Thrones Winter is Here is a Belgian Style double white ale at 8.3% ABV. It will retail at about $11.99 a 750 ml bottle. The label carries a picture of the Night King.
The Legend of Zelda
Second Self Beer Company is pouring Tri-Force IPA in the brewery tap room and in cans at various locations. The beer is an homage to the iconic Nintendo video game Legend of Zelda that has been a favorite of game enthusiasts since 1986. In the game Link tries to free Princess Zelda from an evil captor. The Tri-Force in the game is a combination of power, courage, and wisdom. In the IPA Tri-Force is a combination of oats, wheat, and barley. Second Self says that Tri-Force is 6.1% ABV and pairs well with tacos, barbecue, ceviche, or magic potions.
Final Fantasy
The video game, Final Fantasy is celebrating its 30th anniversary by issuing a commemorative Whiskey. The limited edition of 303 750ml bottles are filled with 30 year old single malt Scotch by Glenfarclas. A single bottle will set you back $330.
Golden State Warriors Basketball
And Finally... Kevin "KD" Durant hit a ball into the crowd during a Golden State Warriors warmup before the game against the Boston Celtics. The ball hit Joseph Franzia in the head. Franzia owns Bronco Wines with his brothers. Stadium staff immediately iced down Franzia's injury. Durant apologized and Franzia invited him to come out to the vineyards. Basketball can be hazardous.
Politics & the Law
Salvadoran Farm Workers
President Trump has ordered the end of the "temporary protected status" program that allowed 200,000 Salvadorans to live in this country. The program will end and they will have to leave by September 2019. 49,000 of these immigrants live in California. Most are employed as agricultural workers. The Fresno Bee reports that Salvadorans are the majority of the population in the Central Valley town of Mendota.
Online Sales Tax
The Supreme Court has agreed to revisit its previous decisions that allow sales tax to be charged for products bought online. A case from South Dakota will be heard this session. Currently, California requires out-of-state businesses to pay local sales tax for goods sold online and shipped into California.
Stable Genius
Inspired by Donald Trump's Twitter message, Axle Brewing Co announced its new beer Very Stable Genius. Axle Brewing president Dan Riley told The Detroit News why the new beer is fit for a president. He said: "The beer itself really defies conventional logic and rational explanation. It's like, really delicious, and it's going to be huge, but also very limited. It's one of the most powerful beers in the world, yet incredibly delicate, even fragile". He describes the beer as having an "ethereal orange huge" and "a confounding aroma with notes of frankincense and myrrh, and just a subtle hint of lunacy".
Collusion
Josh Phelps has put together a Bordeaux style red blend from his Grounded Wine Co. in the Columbia River area of Washington. His "meddling" created Collusion Wine; a blend of 43% Merlot, 34% Cabernet Sauvignon, 19% Malbec, 4% Syrah.
Undocumented 7-11 Workers
In January, agents from Immigration and Customs Enforcement (ICE) raided 100 7-11 stores and arrested 22 undocumented workers. In a move to distance itself from the situation, the 7-11 Corporation canceled the franchise agreements of the retailers that were found in violation of the law. ICE said that the agency would continue to check on businesses that are using undocumented workers to have an advantage over competitors and keep jobs from citizens. What does this mean going forward? Stores and restaurants should have their employee I-9 records in order. In order to ensure accuracy, they can use the government's E-Verify system. It is estimated that there are 1.1 million undocumented workers in the foodservice industry.
Tax Loophole
The new tax law passed by Congress has a loophole that could give foreign distillers an advantage. The law reduces the tax from $13.50 per proof gallon to $2.70 per proof gallon on the first 100,000 gallons produced. The law is meant to help smaller distillers, but the lower rate is also available to importers. Since the major brands are imported by multiple importers in various states, each importer will have the lower rate on the first 100,000 gallons.
Brexit
Several high end restaurants in London closed at the end of 2017. The reason given was that they could not find enough employees because immigrant workers were not available because of Brexit.
Trump Winery Trip
The Republican National Congressional Committee has a contest to get an all expense paid trip to the Trump Winery in Virginia. The prize includes a 2 night stay and a Mothers Day Brunch. No money is required to enter, but a donation of $10 to $3,500 would be appreciated.
North Korean Beer
North Korea is surviving international sanctions in its own way. State run Taedongang Brewery has developed a wheat based Beer due to a shortage of barley. Brewery Director, Chung Dong-cheol, said the Beer is "world class" and "will help raise drinker's quality of life by engraving the spirit of the great general in the brew."
Superbowl
Superbowl of Beer
It is estimated that 325 million gallons of beer were consumed during the Superbowl.
Free Beer
Last August Bud Light made a deal with Philadelphia Eagles player, Lane Johnson that the company would treat the city of Philadelphia to free beer if the Eagles won the Superbowl. Well here we are and it's only days from the big game. The Eagles won, it was their first Superbowl trophy and the biggest beer party ever.
Craft Beer Bet
Philadelphia Yards Brewing and Boston Harpoon Brewery made a bet on the Superbowl. The brewery from the losing team's city had to pour beer from the winning team's city in their tap room for a full day. Philadelphia won; Boston poured.
Blue Beer
The Jacksonville Jaguars offered fans a Beer in the team's color, teal blue, during NFL playoff games.
Superbowl Ads
Bud and Bud Light had a contract for another year as the exclusive alcoholic beverage to be advertised nationally on the Superbowl broadcast. Yellowtail Wines again got around the exclusive agreement by buying local ads in 80 markets around the country. The Wines are distributed in the U.S. by Deutsch Family Wines and Spirits. The campaign cost well over $5 million but reached more than 100 million viewers.
Wine
Top 10 Wines
U.S. Wine drinkers downed 2% more in 2017 than the year before. What sold? Here are the top 10 brands for the 52 weeks ended January 28, as tabulated by IRI.
10 – Chateau St Michelle $176 million, average price $9.84
9 – Menage a Trois from Trinchero Family Estates, $182 million, average price $9.65
8 – Kendall Jackson, $192 million, average price $12.07
7 – Apothic from E&J Gallo, $193 million (up 8%), average price $9.57
6 – Black Box from Constellation Brands, $210 million (up 28%), average price $4.93
5 – Yellow Tail from Deutsch Family Wine & Spirits, $267 million, average price $5.52
4 – Franzia from The Wine Group, $336 million, average price $2.29
3 – Woodbridge from Constellation Brands, $347 million, average price $5.45
2 – Sutter Home from Trinchero Family Estates, $374 million, average price $5.52
1 – Barefoot from E&J Gallo, $667 million, average price $5.52
Wine Genome Study
At the annual Plant and Animal Genome meeting in San Diego, Jazmín Ramos Madrigal of the University of Copenhagen presented the preliminary findings into the genetic sequencing of grapes found at archaeological sites across France. As an evolutionary genomics researcher, Madrigal had looked into the genetic link between grape seeds from the Iron Age, Roman Period and Middle Ages and compared them with modern varieties. Focusing on 10,000 single nucleotide polymorphisms (SNPs) found in the seeds, the researchers were able to determine that the seeds were from cultivated vinifera vines not wild sylvestris. By using SNPs of modern grape varieties mapped by the GrapeReSeq panel, it was found they had a number of similarities to modern wine grapes in Western Central Europe. One of the findings of the study was that some of the ancient grape seeds seemed to be of one type that showed up at different sites, proving its distribution across what is now France in pre-historic times.
Buried Champagne
In February 1900 two levels of the cellars at Pol Roger collapsed after heavy rains. About 2 million bottles of wine were buried in the debris. Today the area is covered in concrete and is the site where a new packaging facility will be built. Before construction begins the area will be investigated to see if any of the trapped wine can be recovered. Ground penetrating radar has shown that there are open pockets below. Records are incomplete, but it is possible that the buried wine was from the 1890's. There may even be a quantity from the great vintage of 1892.
Phyloxera Strikes Again
South Australia wineries are trying to prevent the spread of phyloxera from infected areas in Victoria and New South Wales. They say the pest can be transferred on the soles of wine tourist's shoes.
Honorary Citizen
James Suckling has been awarded honorary citizenship in Montalcino. Suckling said "I am elated that I was one of the first to report on what was effectively the birth of a unique premium wine appellation, which has now captured the attention of the world. And I appreciate the city of Montalcino so much for awarding me this honorary citizenship and acknowledging that the spotlight that I helped cast on their fair city, as well as changing the lives and fortunes of thousands of people as the economy grew."
Montelcino Wine Theft
Over 1,000 bottles of Brunello di Montelcino were stolen from Col d'Orcia. The wines stolen included library wines back to 1964. Several prized vintages were completely cleaned out. One of those taken was 1964 Brunello Reserva, the same wine served to Michelle Obama on her visit to the winery last year.
Wine Cellars in Danger
Wine cellars across Paris were in danger as the River Seine flooded. Restaurants, bars, and private homes used sandbags in this unusual event. The river crested at 19.2 feet, 4 meters above normal. The record is 28 feet 2 inches in 1910.
French Wine Vandals Arrested
Xavier Fabre, president of a winemaker's union in Languedoc, and 5 other defendant winegrowers were arrested on January 15 by French gendarmes and will go on trial in Montpellier, France March 1. They are charged with 32 acts of violence over the past 2 years. They are accused of causing €3 million in damage to cheap imported Spanish Wine. The charges include dumping 70,000 liters of wine from tankers in the spring of 2016.
French Laundry Convictions
The thieves who stole $550,000 in wine from the French Laundry in Napa in the early morning hours of December 26, 2014 have been sentenced to prison. Alfred Georgis was sentenced to 37 months in prison and to pay $585,715 in restitution. His co-conspirator, Davis Kiryakoz was sentenced to 15 months in prison.
Who is Buying Your Wine?
A study released by Wine Access measured the spending habits of fine wine drinkers, not including all wine drinkers. They found that Baby Boomer fine wine drinkers spend an average of $4,900 a year on wine. The figure for Millennials is $4,163 and Gen Xers $5,717. The study concluded that Millennials are poised to take over the wine market. 65% of them seek out rare or unusual wines, or special vintages. 75% wish they could spend more on wine. The continuously improving quality of wines over the past few decades has made wines more accessible to consumers. These trends have also served to increase wine tourism.
Chronicle Winners
The 2018 San Francisco Chronicle Sweepstakes Award Winners are:
Red Sweepstakes Winner O'Shaughnessy Estate Winery (CA) 2014 Napa Valley Howell Mountain Cabernet Sauvignon
White Sweepstakes Winner Brick Barn Wine Estate (CA) 2016 Santa Ynez Valley Vermentino
Sparkling Sweepstakes Winner Rack & Riddle (CA) NV Sonoma County Blanc de Noirs
Rose Sweepstakes Winner Barnard Griffin (WA) 2017 Columbia Valley Rose of Sangiovese
Dessert/Specialty Sweepstakes Winner Merritt Estate Winery (NY) 2015 Lake Erie Vidal Ice Wine
Wine Label Sweepstakes Winner Rodney Strong Vineyards (CA) 2015 Sonoma County Upshot
Cider Sweepstakes Winner Goose Watch Winery (NY) NV Finger Lakes Flying High Semi-Sweet Cider
Wine Embezzlement
Nicholas De-Meyer of New York was arrested by the FBI in Los Angeles. He was accused of stealing more than $1.2 million worth of wine between 2014 and 2016 from his former employer, David Solomon. Solomon is co-president of Goldman Sachs and has a wine cellar of more than 1,000 bottles. He fired De-Meyer, his personal assistant, in November 2016 after discovering bottles missing. The FBI's Art Crime Team traced the missing wine to a buyer in North Carolina. According to FBI Assistant Director, William F Sweeney Jr. "Rare wines have a very specific market, but even given the narrow chance of making money illegally, thieves will find a way to break the law. The theft in this case, however, was no small amount, totaling more than a million dollars. The missing wines included a lot of 7 bottles of Domaine de la Romanee Conti purchased in October 2016 for $133,650. The case is now being handled by the FBI's Money Laundering Unit. De-Meyer was indicted for interstate transportation of stolen property and could face up to 10 years in prison.
French Wine Mislabeled
French customs authorities are investigating an alleged sale of more than a half million bottles of wine that were improperly labeled as Bordeaux. The Wine was sold to major shippers worldwide and some must have landed in the U.S. An unnamed negociant falsified documents to make the wine untraceable. The wine was apparently from Languedoc. According to the trade publication, Vitisphere, at least 700 hl (hectoliters) was bottled as Pomerol, 600 hl as Margaux, 350 hl as Pauillac, and 100 hl as Saint Julien.
Free Wine!
American Airlines will be adding free Wine and Beer on its new service between New York LaGuardia Airport and Chicago O'Hare. Yes, that's right! Free Wine on a domestic flight.
Drunken Cheese
La Casearia Carpenedo cheese factory in northern Italy is making cheese soaked in wine. After the wheels of cheese are cured, they are left to soak in wine for up to 5 months. The local red Wine, Raboso or Prosecco is used. The wheels are sold for €200 each. The cheeses are called "ubriaco" which translates as "drunken."
Wine Shipments Up
According to Wines & Vines, direct to consumer wine shipments were $2.69 billion in 2017 and will surpass $3 billion this year. That is more than a 15% increase from 2016. The average price was $38.75 per bottle.
Baby Bottles
Police in Macau, China caught smugglers bringing in 13 bottles of Chateau Lafite Rothschild and 8 bottles of Martell Cognac in a baby stroller. The bottles were passing through from the nearby port at Gongbei.
Beer
Beer Sales Fall
The Beer Institute reports that US Beer sales showed an historic drop in sales for 2017. Total beer sales for the year were 170 million barrels. Down 3.8 million barrels from 2016. We're not alone. Beer sales at pubs in the UK were down 88 million pints in 2017.
Stone Brewing Sues Miller/Coors
Stone Brewing has filed a lawsuit against Miller/Coors for the use of the word "Stone" in marketing Keystone Light Beer. According to Stone Brewing CEO, Dominic Engels, Miller/Coors had tried to register the name several years ago and the registration was rejected. "Now its marketing team is making 30-pack boxes stacked high with nothing but the word 'STONE' visible. Same for Keystone's social media, which almost uniformly has dropped the 'Key.' We will not stand for this kind of overtly and aggressively deceptive advertising." said Engels.
Shotgunning
One of the latest trends is "Shotgunning" beer. Shotgunning a beer is when a small hole is punched into the bottom of a can of beer, held to the mouth and then the opening tab is pulled which causes the beer to drain very quickly out of the hole.
Beer for Martians
Students in Dr. Edward Guinan's astrophysics class at Villanova University have been testing the growing of hops on Mars and the Moon. The soils of both have been replicated and were used in a test to find out if crops could be grown there. The students chose to grow carrots, kale, potatoes, and basil. But the most innovative students decide to grow hops.
Brewing Equipment Investigation
The FBI and the Ohio Attorney General's office are investigating SysTech, a company that sold brewing equipment to Craft Beer brewers. Apparently dozens of Craft Brewers became victims when they gave thousands of dollars to SysTech for brewing systems that were defective or never received. The Canton, Ohio company and its owners, Jason and Amanda Spurrell, are accused of taking deposits of as much as $70,000 from customers in several states.
Irish Seize Illicit Beer
Irish officials seized more than 25,000 liters of Beer worth about $125,000 at Rosslare. The beer was a container load that had arrived from France. It was then loaded onto a truck without alcohol taxes being paid.
Pop-Up Beer Bar
Josie Norgren has opened a pop up bar called Hillbillies Ice Hole on Lake Lida, Minnesota. The lake is frozen over and the ice will support the seasonal bar for the winter. The bar serves ice cold (not a problem) Beer to fisherman on the lake. When the weather is particularly bad, it's possible to fish through an ice hole in the floor of the bar without going outside.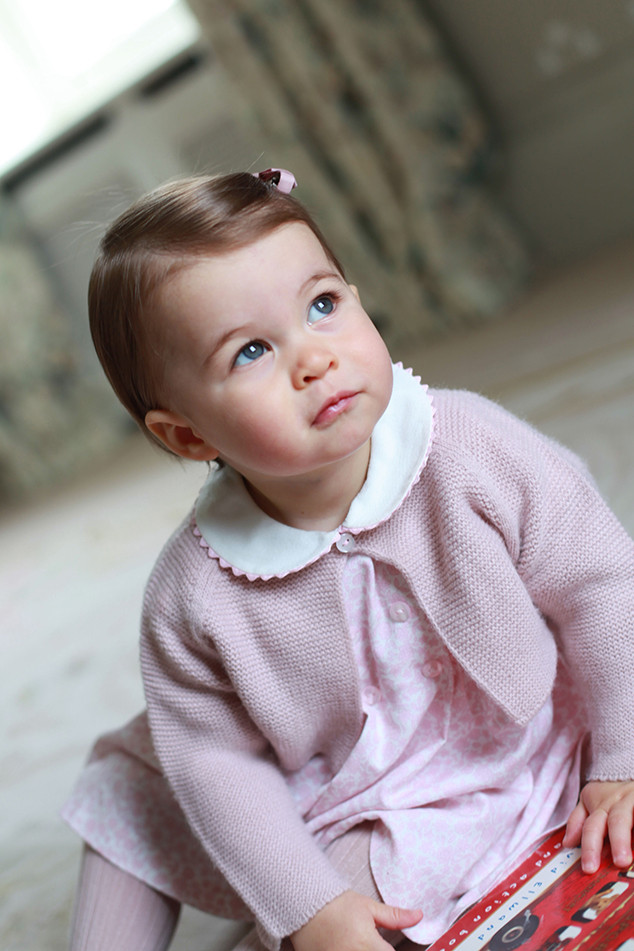 Royal Pub
And finally... A pub was opened in Colchester, UK and named the Princess Charlotte after Prince William's 2 year-old daughter. Pub Director Heydon Mizon said "We aim to treat every guest like Royalty at the Princess Charlotte and this would of course include the Princess herself. The pub had been due to open shortly after Princess Charlotte was born, the baby wasn't at the mercy of a lengthy planning delay and so arrived on time, the pub however was significantly overdue." Not sure what the age limit is in UK pubs, but we don't think they serve pints to 2 year-olds.
Needs a Shower
And really finally... the BBC reported that a man was recorded breaking into a bar in the UK at 5 AM one morning. The tape shows the man wearing a mask and later leaving the scene on a mountain bike. He was not able to steal anything during the break-in but was seen accidentally opening a Beer tap that sprayed him thoroughly head to foot. The police were hunting for a man soaked in Beer.
Spirits
Prohibition and Winning World War II
What is the connection between Prohibition and winning World War II? There are two connections. Prohibition made it illegal to sell or manufacture alcohol; but it wasn't illegal to drink it. So if you had a way of getting some, you could drink it. The result was that there were bootleggers and rum runners who operated outside the law. One of the channels used by these people was parking a ship filled with liquor off the East Coast of the U.S. in international waters. The ship would communicate with rum runners on shore using coded messages. When the opportunity was right, small boats would go out to the ship and load up; bringing their illegal cargo ashore. The Coast Guard would try to catch the rum runners. The trick was decoding the messages to find out when the exchange took place. To do this the Coast Guard hired William and Elizabeth Friedman, two of the greatest code breakers of all time. The Friedmans set up an operation outside of Washington D.C. That worked for the Coast Guard and provided this valuable information. When World War II started the US Army took over the Friedman's operation and expanded it into the Signal Intelligence Service which broke the Japanese Naval Codes in 1943.
The second connection was from the rum runner's side. Louisiana boat builder, Andrew Jackson Higgins had designed a boat that could carry heavy loads and operate in only 18 inches of water. The boats were used to smuggle contraband liquor in the Louisiana bayous. Higgins contacted the U.S. Marines and said he could design landing craft for a European invasion. Having received the contract, he took only 18 months to design the landing craft that put our soldiers on the beaches of Normandy. General Dwight D. Eisenhower said that Higgins was "the man who won the war for us."
Cognac Age Labeling
The Bureau National du Cognac has announced that as of April 1, 2018 Cognac labeled XO will contain spirits with a minimum age of 10 years. That is a change from the current 6 year requirement. The group has been working toward this change since 2011 and most producers have already made the change.
400 Year Old Gin Recipe
Oxford Artisan Distillery has contracted with Oxford University to make Physic Gin. The Gin is made with botanicals from the university's Botanic Garden, which was founded in 1621 in order to teach herbal medicine. The current garden was planted by Jacob Bobart in 1640. Bobart kept meticulous records of the herbs grown there. The garden is the oldest of its kind anywhere. Most of the 25 botanicals used to make the Gin come from the garden. The distillery has a 25 year contract to produce Gin for the University's use.
A Sticky Situation
A worker in the Port of Houston had to be rescued from the hold of a ship when he was overcome by fumes from a load molasses that had started to ferment into Rum. Firemen had to don masks and protective gear before they could get to the unconscious man. "It was extremely difficult with the molasses product in there," Port of Houston Fire Chief William Buck said. "Very sticky. And crews had to be decontaminated after we removed him. The patient had to be decontaminated."
Looming Tequila Shortage
Tequila will be in short supply this year and for several years to come. The industry needs 42 million Blu Agave plants this year. It takes 7 to 8 years for a plant to mature and there were only 11 million planted in 2011. 140 companies will be competing for this year's crop. Prices have already risen from 3.8 pesos per kilo to 22 pesos over the past two years. The U.S. drinks 80% of Mexico's exports. With an increase in value comes an increase in crime. 15,000 mature Blue Agaves were stolen in 2017.
Strongest Gin
Twin River Distillery in Banchory, Scotland has started making the world's strongest Gin. The 154 proof Gin is bottled straight from the still and is labeled "Uncut." The product is packed in half liter bottles. Twin River also makes a "Naked Gin" which has heavy tones of Juniper and Rhubarb Old Tom Gin. Uncut is the official strongest Gin. However, there was a batch of 154 proof Bombay Sapphire Gin that was accidentally made and released, and then later recalled in 2017.
Instant Margaritas
Patron has introduced a line of flavored pellets called Margarita Bombs. A pellet is dropped into a glass of Tequila, where it dissolves and becomes a cocktail. The all natural ingredient flavors are passion fruit and jalapeño, lychee and chia seed, tomato and thyme, celery and elderflower, pickled plum and kelp tea, and orange marmalade with Sherry.
Chinese New Year
It's Chinese New Year and time to honor the Lunar Calendar. What to drink in the "Year of the Dog"? Scallywag Scotch would be a good choice. Other choices: Bulldog Gin, Copper Dog Whiskey, or Albury Attila's Bite Grappa.
Disney Bars
Disney has added 2 new hard-to-get-into bars to its amusement parks. The Ale & Compass is in Disney World's Yacht Club Resort. The Satu'li Canteen is in the World of Avatar at Disney's Animal Kingdom. Meanwhile, Ballast Point Brewing will open an on-site brewery at Disney's California Downtown Disney. The brewery will include a tasting room, kitchen and outdoor Beer Garden.
Prison Break (In?)
And finally... Joshua Hansen was arrested while breaking back into prison after escaping in Beaumont, Texas. U.S. Marshals had been tipped off and had set up surveillance in the area. They saw him run out of the prison yard about 7:30 PM, grab something that had been left on the road, and run back. He was stopped as he ran back to prison with a duffle bag pack containing 3 bottles of Brandy, one bottle of Whiskey, snacks, and a large quantity of barbecued sausage and fried chicken.
Other Foods and Beverages
New Diet Coke
New Diet Coke hit the stores in mid-January. The drink comes in new flavors: ginger lime, twisted mango, feisty cherry, and zesty blood orange. Regular Diet Coke will continue to be made with aspartame. The new flavors will be made with Ace-K. Ace-K and aspartame are high intensity sweeteners. Ace-K is 200 times sweeter than sugar and only requires a small amount to reach the same level of sweetness. It was originally discovered in the 1960's.
Drink Like a Jedi
Star Wars fans have been searching for a source for the green Thalia-Siren milk shakes that Luke Skywalker milks from a creature on Ahch-To in The Last Jedi. Well, there aren't any of those big animals handy. But you can get a recipe to make this and dozens of other Star Wars interplanetary foods at http://www.starwars.com/news/category/recipes.
Starbucks Opens One More Coffee Shop
Starbucks has made a deal with the National Park Service to open a unit in Yosemite, the nation's oldest National Park. It would be in a food pavilion next to Yosemite Lodge. Environmentalists are outraged. So far 23,000 have signed the petition "Stop Starbucks in Yosemite."
Don't Drive and ...What?
And finally... The French government is cracking down on cell phone use by drivers. Police in Laval pulled over a weaving driver to write a ticket. But, it turned out he wasn't talking on his phone. He was eating Foie Gras on toast. They wrote him a ticket anyway.
The Changing Market
How Big is Big?
Amazon, with a market cap of $591 billion, is worth more to the stock market than Walmart, Costco, T. J. Maxx, Target, Ross, Best Buy, Ulta, Kohl's, Nordstrom, Macy's, Bed Bath & Beyond, Saks/Lord & Taylor, Dillard's, JCPenney, and Sears combined.
How Profitable is Big?
Apple is the most valuable public company, worth more than $900 billion. The company registers profit margins of 32 percent. In 2016, Apple brought in $46 billion in profits, more than any other American company, including JPMorgan Chase, Johnson & Johnson, and Wells Fargo. What's more, Apple's profits were greater than the revenues of either Coca- Cola or Facebook. The first quarter of 2018, it will make nearly twice the profits that Amazon has produced in its entire history.
Farm Labor Costs
An LA Times study of data from the Bureau of Labor Statistics found that California field laborer wages increased 13 percent from 2010 to 2015. That's twice the rate of increase for average pay in the state. But, the rise in wages hasn't attracted more people to work in vineyards. What happened was that growers compete with one another and higher wages tend to shift a limited supply of workers from one region or crop sector to another. The result was that growers struggled against higher labor costs and a dwindling labor supply.
More Whole Foods Locations?
Kohl's has been downsizing stores and has a lot of empty space in its 1100 locations. The company is looking for a well-financed supermarket partner to put food stores in some of that space. The food stores would have separate entrances and be separated by an interior wall. Kohl's already partners with Amazon to host customer pick ups and returns. There is speculation that Kohl's might sublet space to Amazon's Whole Foods.
Alibaba Fights Counterfeitors
China's biggest e-commerce platform, Alibaba, reported that during 2017 it shut down more than 240,000 sellers who were trying to sell counterfeit products. Alibaba considers the sale of counterfeits to be a major threat to its business and runs a business unit that works full time on identifying and ridding itself of them.
Whole Foods in Two Hours
Amazon has started a pilot program in 4 cities to offer free 2 hour delivery from Whole Foods to Prime Now customers.
Yum Brands and Grubhub Partner
Yum Brands is partnering with Grubhub to make home deliveries of Taco Bell and KFC orders nationwide. Customers can order online from Taco Bell, KFC, or Grubhub. Grubhub will provide the manpower and technology. McDonald's is already making home deliveries from 5,000 of its 10,000 restaurants.
Me Too!
And finally... Mickey Mouse got his star on the Hollywood Walk of Fame in 1978 to mark the 50th anniversary of the movie Steamboat Willie. It's taken another 40 years, but now Minnie Mouse got her star in 2018. The unveiling of the star marks the movie's 90th anniversary. The event was marked by a speech at the ceremony by Disney CEO, Robert Iger.
Health
Rum & Tequila for Shark Bite
A man was bitten by a shark while snorkeling near the island of San Cristobal in the Galapagos Islands. The shark had Andrew Newman's whole foot locked in his jaws when the man started punching the animal. Finally, the shark let go and fellow tourist, Audrey Lag, pulled him to safety. The trip to the hospital to repair his near severed foot took a 3 hour boat ride without pain killers. There was only one thing available to ease the pain. Andrew had a Mojito followed by several shots of Tequila.
Scotch Does It!
105 year old Jack Reynolds of Yorkshire, UK holds the records for being the oldest person to ride a roller coaster and the oldest person to get a first tattoo. Jack has also flown in a Tiger Moth airplane wearing only Union Jack Boxer Shorts. He recently became a great great grandfather. What does he owe his long life to? The healing power of Whiskey! Jack starts every day with tea laced with Famous Grouse Scotch and ends the day with 2 shots in a glass of lemonade.
Recipes
Lime Vodkarita
2 oz. vodka
1 oz. lime juice
½ oz. agave nectar
1 lime wheel, for garnish
In a cocktail shaker filled with ice, add first three ingredients and shake vigorously. Pour into a rocks glass filled with ice and garnish with lime.
Limelight
2 oz. vodka
½ oz. lime juice
2 oz. soda water
2 oz. ginger ale
1 cucumber slice, for garnish
In a tall glass filled with ice, add vodka and lime juice. Top with soda water and ginger ale and stir. Garnish with cucumber slice.
Tasting Notes
Each month we are out there looking for wines that "over deliver"; wines that offer more than others in their category and price level. We search out the wines that you can buy to help build your business; wines that make customers happy and keep them coming back. These are wines we rate as good buys and best buys. Check our notes. The opinions in the reviews are our own and unsolicited. We receive no compensation from wineries or brokers. This month there were several wine tastings that showed some very nice wines available at reasonable prices. The prices shown are approximate retails.
Skurnik Wines
At the Skurnik Wines tasting of wines from Austria and Germany there were many good Wines. Here are some wines of the most interesting.
Erich Berger some delightful wines that had more approachable alcohol content. These wines are produced from steep terraces that get sunlight during the day and store heat in the soil to warm the vines during the night, resulting in continuous ripening. Berger Gruner Veltliner 2017, light semi-dry, pale straw, good nose, 12.5% ABV, $16 for a generous liter bottle. Gruner Veltliner Lossterrassen Kremstal 2017, fresh, light, dry, easy drinking wine with natural grape flavors, 13% ABV, $22. Gelber Muskateller 2017, fresh, dry, good muscat flavor, good nose, pale straw, 12% ABV, $20.
Darting Durkheimer Nonnengarten Gewurtztraminer Kabinett 2016, full flavor, semi-sweet, straw color, good nose, $22. This wine is produced from south facing vineyards dating back to 1780. The wines are cool fermented creating a fresh and flavorful taste experience.
Krutzler Blaufrnkisch 2016, this superb red wine is a rare treat. Bottled and released young, it offers a fresh and lively, full bodied wine with a good finish. Good with food or to stand alone. Medium nose, ruby colored, full flavored, well balanced, $27.
Duclot La Vinicole
The Duclot La Vinicole tasting provided the opportunity to taste some of the top Bordeaux Wines in current distribution and the rare opportunity to taste some of these wines against the second labels from the same Chateaux. All these Wines and much more are available from Duclot La Vinicole info@lavinicole.com or (213) 278-0104.
Chateau Talbot 2011, dark ruby, good nose, full body, ready to drink now and will age well, $65. Connetable Talbot 2012, dark ruby, good nose, slightly tannic, needs more age, is an excellent value at $39.
Chateau Lynch Bages 2008, dark ruby, good nose full body, drink now or later, $210. Echo de Lynch Bages 2011, dark ruby, medium full body, needs 2-3 years age to open, $59. Blanc de Lynch Bages 2016, very pale straw, good nose, fresh, fruity, balanced, $75.
Chateau Lafon Rochet was our favorite from this tasting. The Chateau is on the left bank of the Gironde, situated at the fringe of Pauillac. The blue clay and gravel of the vineyards provide a unique terroir that gives the Wines strong tannins, complexity, and freshness. Chateau Lafon Rochet 2006, spicy nose, good tannins, full body, soft, drink now and will age well for several years, $69. Pelerins de Lafon Rochet, dark ruby, good nose, soft, full body, 50% Cabernet Sauvignon 50% Merlot, this is a great value at $35.
The Wines of Alentejo
The Wines of Alentejo was a seminar on the wines of Central Portugal put on by Evan Goldstein, MS of Full Circle Wine Solutions. As always, the knowledgeable Mr Goldstein led the group through an outstanding 2 hour session. The participants were given 2 Whites and 9 Reds to taste and evaluate in a blind tasting. Then Mr Goldstein took them through the wines, one by one, evaluating the varieties of grapes, producers, and styles. Some of the grapes were native to Portugal and some were transplants from other regions. Of the Wines tasted, I did have 3 favorites and rate them below. Since the tasting was blind, I also tried to identify the dominant grape flavor in the wines. I did correctly pick the variety of all 3 of the wines.
Herdade da Malhadinha Nova 2015, very dark ruby, good nose, full body, textured, balanced, 15% ABV, $70-$75. 25% Syrah, correctly identified!
Cortes da Cima Tinto 2013, light nose, dark ruby, medium body, soft, mellow, balanced, 14% ABV, $19-$22. Argonez (AKA Tempranillo). Correctly identified as Tempranillo!
Esporao Reserva Tinto 2014, good nose, dark ruby, full body, well balanced, 14.5% ABV, $19-$22, by far my favorite. Correctly identified as Cabernet Sauvignon!
¡Latin Food Fest!
The Latin Food Fest celebrates its sixth annual food and beverage fête March 23–24 at Santa Monica Beach. The annual Hispanic culinary celebration includes a high energy kick-off party "Chefs Night Out" and "Gran Tasting," the festival's signature event featuring food, beverage, wine, beer, and spirits stations, Cooking Demos, Chef Awards, VIP Tent, and Live Music by Latin rock sensations, Sonsoles. Chefs Marcela Valladolid, Aarón Sánchez, and Enrique Olvera will conduct cooking demonstrations on the main stage, discuss culinary trends, and sign copies of their books. Gran Tasting also includes the most comprehensive tasting of Latin spirits in the U.S., which includes Agave Liquor, Bacanora, Cachaca, Mezcal, Pisco, Popo, Pulque, Raicilla, Rum, Sotol, and Tequila. Wines from Argentina, Chile, Napa, Portugal, and Spain alongside Venezuela Arepas, Salvadoran Pupusas, Cuban Ropa Vieja, Argentine Empanadas, Spanish Paella, Oaxacan Corn, Chilean Cebiche, Dominican Chicken Yora, Honduran Tapado Costeño, Brazilian Moqueca and other Hispanic cuisine. Beer includes Tona Cerveza from Nicaragua, Estrella Damm from Spain, Estrella Cerveza from Mexico, and SOL from Mexico. (www.latinfoodfest.com)
Industry Calendar
2/17 SF Wine Chronicle Grand Tasting – SFO
2/17 Pinot Days - LA
2/18 Paso Robles Rhone Rangers Experience – Pas Robles
2/19 Presidents Day
2/24 Winter Brewfest – San Diego
2/26 Shiverick Imports – Culver City
2/26 Chambers & Chambers – SFO
2/27 Shiverick Imports - SFO
2/28 Massanois Imports - SFO
2/28-3/1 Super Valu Grocers - Long Beach
3/1 Massanois Imports - LA
3/1-2 Taste of Italy - LA
3/2-3 World of Pinot Noir – Santa Barbara
3/7 Slow Wine – SFO
3/7 Skurnik Imports - SFO
3/7-11 Natural Foods Expo – Anaheim
3/8 Skurnik Imports - LA
3/9 Great Wines of Italy - LA
3/11 Great Wines of Italy – SFO
3/12-14 Women of the Vine - Napa
3/17 Family Winemakers – Pasadena
3/17 St Patrick's Day
3/17-18 Zinfandel Weekend – Paso Robles
3/21 Wivi Central Coast 2018 – Paso Robles
3/23-24 Latin Food Fest – Santa Monica
3/26 Martine's Wines – LA
3/27 Martine's Wines – SFO
3/27 North Berkeley Imports - SFO
3/30-4/7 Passover
3/30 Good Friday
4/1 Easter
Promotional Calendar
February 17-18 National Margarita Weekend
February 18 National Drink Wine Day
February 19 Presidents' Day
February 22 National Margarita Day
February 27 National Kahlua Day
March 3 National Mulled Wine Day
March 3 National Moscow Mule Day
March 5 National Absinthe Day
March 11 Daylight Savings Time Starts
March 17 St. Patrick's Day
March 22 National Water Day
March 24 National Cocktail Day
March 27 International Whiskey Day
New Legislation for 2018
Our industry has more laws controlling it than most industries. The State
Legislature and the ABC give us license privileges and can take them away. New alcoholic beverage laws were passed that are effective in 2018. Many critical issues are pending. Do you know about them and are you prepared for the changes. Is your business safe? Members are encouraged to look through the Legislative Bulletin. If there is a new law that is a problem for your business, call the association office now. The CBRA is your voice in Sacramento. If you are not a member, join today. The CBRA is your only voice when it comes to new beverage laws.
Brands and Comments
The CBRA Newsletter has not accepted any payment from any of the brands mentioned
in this edition. The editor, Ron Ziff, welcomes comments at ron@cbraliquor.org
CBRA Membership Remains Open
Now, more than ever, access to your industry is important. The CBRA is California's
only statewide association of licensed retailers, and our membership continues to be
open for the first time in 20 years.
At CBRA we deal with licenses and regulations that affect the beverage business on a
daily basis. That's why CBRA offers practical solutions, unique products, services,
information, and timely advice for both large and small beverage businesses. With
reasonable fees, superior service, and associates that are easy to reach, CBRA helps you
to run your business better and easier. One of the most valuable services we offer is that
call to the ABC to ask your question. We can ask that question and keep you anonymous. That's something you just can't do yourself.
Join or renew your valuable membership today. You can't afford to delay.
California Beverage Retailers Association – California's Only Statewide Association of Licensees. We're #1!
If you would like to be removed from this email list, please email to
ron@cbraliquor.org with UNSUBSCRIBE in the subject line.