posted by
cbra
on
Tue, 02/28/2017 - 17:16
California Beverage Retailers Association
Beverage Bulletin
P.O. Box 56686
Sherman Oaks, CA 91413
(818) 693-5561
Ron Ziff, Editor
Ben Ziff, Publisher
February 2017
Senator Lindsey Graham
When President Trump talked about building a wall between the U.S. and Mexico and a 20% tariff on Mexican goods to pay for it, Senator Lindsey Graham responded "Simply put, any policy proposal which drives up costs of Corona, Tequila, or Margaritas is a big-time bad idea. Mucho Sad." I sent Senator Graham this note:A tax on Corona, Tequila, & Margaritas; I shudder at the thought. But the effect doesn't stop there. That 20% tariff would hit us on limes and avocados! Can you picture a Superbowl without Guacamole? That's going too far! -Editor
In this month's issue:
Headline News Stories - All Night Bars?, Things Go Better With Coke, Beer Recall,
Wine for Awards: Sundance Film Festival, Motion Picture Academy, Governor's Ball, Oscar's after party, What's in Your Glass?, Starbucks Cuts Evenings Program
Drought Update - Reservoirs Full & Overflowing, Crisis at Oroville Dam, Flood Control, Sign of the Times, SoCAL Storms
Celebrities in the Industry - Queen Elizabeth, Duke of Edinburgh, UB40, Roger Daltrey, Pete Townshend, Emilio Estevez, John Lasseter, Rick Astley, Von Miller,
Ed Sheeran, Stanley Kroenke, Lady Gaga
Popular Culture - Game of Thrones, Daylight Robbery Bar, Blood & Wine, Wines of the Seven Kingdoms.
Books - Volcanic Wines; But First, Champagne; I Taste Red; The Hour: A Cocktail Manifesto
Movies - The top 10 bars in the movies, Killer in Red
Politics - Presidential Wine, Oldest Presidential Spirits, Constitutional, Truth in Menus, Food Safety, Deported to Get a Job, Beer Made by Immigrants, New I-9 Forms, TPP Dumped by Trump, Political Corn, New Trade Partners, Import Tariff, Rainmaker
Wine - Wine Upgrades, Direct to Consumer, More Wineries Sold in 2016, E&J Buys Winery, Cameron Hughes New Owner, Winery Fires in Chile, Aussies Blast TV Commercial, Phyloxera, TJ Auditorium, British Fizz, Moldova Wine Caves,
More Spanish Wine Dumped, Counterfeiters Convicted, Napa Wineries Honored,
World's Greatest Airline Cellar, Google Sommelier, Johnny Depp Spends on Wine,
February 5?, A Kiss of Wine
Beer - Free Beer!, Brewer Sues City, AB/Inbev Exclusive Superbowl Ads? Not Exactly!, Sample Beer at the Grocery, Wedding Gifts, Start the Day With Beer
Spirits - Football Fans Set Record, Tequila Shortage, Svedka #1!, Distiller Sold,
Cuervo Goes Public, Failed Burglary
Other Foods and Beverages - Food trends for 2017, Black Market Lettuce,
Better with Bacon, French Laundry Expands, Coke Sued, Text Free Dates, Dinner Free Dates, Landmark Restaurant Closed, Restaurant Sign Saved, Disney Restaurant Opens, Kroger Buys Cheese Retailer, Madoff Strikes Again!
The Changing Market - Department Store Business Stressed, Grocery Business Shifting, American Diet Changes, Restaurant Business Changes, Restaurant Jobs Changing, Trucking and Deliveries Changing, SoCAL Hotels Expand
Recipes - Killer in Red
Health - Drink with Friends – Live Longer
...and as always Tasting Notes and the Industry Calendar
Headline News Stories
All Night Bars?
California State Senator, Scott Wiener, (D San Francisco) has introduced a bill to extend alcohol service hours to 4AM. He says "This bill is long overdue." The same legislation was filed by his predecessor in 2013.
Things Go Better With Coke
Rumors are swirling that 3G Partners may be lining up financing to buy another beverage company to integrate with AB/Inbev. This time it's Coca-Cola. Two caveats: The purchase would take some time; but that's OK because SAB/Miller is still being integrated into AB/Inbev. The deal would also require the cooperation of Coke's biggest stockholder, Warren Buffet's Berkshire Hathaway; but he has worked with 3G before.
Beer Recall
Sierra Nevada has recalled beer in 36 states. There could be glass shards in the bottles.
Wine for Awards
Francis Ford Coppola has made a deal with the Sundance Film Festival and The Motion Picture Academy to supply all the wines served at their events from 2017 through 2019. The academy deal includes wines to be served at the Governor's Ball and the Oscar's after party. Special commemorative labels will be created for the events. Piper Heidsieck Cuvee Brut Magnums in special bottles will be served at the Oscars after party.
What's in Your Glass?
Restaurants with 20 or more locations must list calorie counts for alcoholic drinks on their menus by May 1, 2017. The requirement is from the FDA. Restaurants with less than 20 units can lists calorie counts voluntarily.
The Brewing Institute has put together a voluntary program for brewers to have nutritional labels on beer by 2020. Brewers that have signed on to the program include Anheuser Busch, Miller Coors, Heineken, and Constellation Brands. So far, the companies that have signed on produce 80% of the beer in the U.S. The program is voluntary, so small craft brewers don't have to participate.
Both the FDA and the Brewing Institute requirement require lab testing that could be expensive. Changing and redesigning labels is expensive too. The FDA requirement on restaurant chains covers any drink or beer that is not a temporary item on the menu for more than 60 days. Although craft brewers don't have to have nutritional labels, they will effectively be shut out of restaurant chains without at least having the information available to give to restaurants.
Starbucks Cuts Evenings Program
Starbucks discontinued its "Evenings" program in 439 stores on January 10. The program was started in 2014 and featured Beer and Wine along with some specialty food items. The company says it will integrate Beer and Wine service into a few high end stores in its "Roastery" format. But, basically Beer and Wine are off the menu.
Drought Update
Reservoirs Full & Overflowing
The Drought just might be over. Northern California reservoirs are filling up. At this point, the rainfall and snow are matching the wettest years on record. During the heaviest downpours, there was flooding and widespread use of sandbags along rivers including the Truckee, Merced, American, and Russian Rivers. Parts of Sonoma County had as much as 13 inches of rain in a few days. One casualty of the heavy rains was the giant Sequoia in Calaveras Big Trees State Park that had a tunnel carved in its trunk 137 years ago. For decades films have shown cars driving through the base of the tree. Not any more. The tree fell the first week of January. By mid-January Sonoma County had a total of 34 inches of rain putting it at 178% of normal. A problem in the vineyards has been getting the pruning done before bud break. With so many rainy and muddy days work is at least a week behind.
Crisis at Oroville Dam
As we went to press the Oroville Dam and its spillway were in danger of collapse after receiving more than 35 inches of rainfall with more on the way. Lake Oroville is the second largest reservoir in the state. 180,000 people living downstream were evacuated. The damage at the dam is estimated at $200 million and will have to be repaired by October to be ready for the next rainy season.
Flood Control
John Lehigh, Operations Manager for the State Water Project, says Northern California reservoirs are full and now are only being used for flood control. Southern California reservoirs are also full, from local rain and pumping from Northern California. The Central California reservoirs should be full before the end of February. Groundwater is being recharged through spreading grounds, but could still take years to fully recover.
Sign of the Times
A sign of the times: the Sacramento Bee published an article in mid-January on "How to deal with a water-logged garden."
SoCAL Storms
Southern California was left out of the earliest part of the rain season. Now a steady stream of storms from the "Pineapple Express" is bringing tropical moisture on nearly a daily basis. At this writing the Sierra snowpack was at 126% of normal for this time of year. Big Bear had a record snowfall of 5 feet during just one recent week.
Celebrities in the Industry
Queen Elizabeth has joined the British Sparkling Wine industry. The wine is made from Chardonnay, Pinot Noir, and Petit Meunier grapes grown on her Windsor Great Park Estate. The vines were planted in 2011 and the vineyards have been supervised by the Duke of Edinburgh. The first 3,000 bottles were sold out at ₤35 a bottle within days. Wine grapes have been grown at the estate by English monarchs since the 12th century.
British reggae group, UB40, has contracted with a winery to bottle Red Red Wine, named for their 1983 hit. It's a Bordeaux Superieur blend of Merlot and Cabernet Franc. It will "make you feel so fine."
Frontman Roger Daltrey of The Who is selling Champagne Cuvee Roger Daltrey to celebrate the band's 50th anniversary. The Champagne is bottled by Charles Orban. Profits go to Teen Cancer America, the charity founded by Daltrey and fellow band member Pete Townshend. The Orban family has been growing grapes since 1770 and making wine since 1950. The Champagne sells for $125 and a matching pewter ice bucket numbered in a limited edition is $899.
Emilio Estevez has planted his one acre property in Malibu with wine grapes. The 800 vines cover "every square inch" except for the house, the pool, and the bocce court.
John Lasseter, the Chief Animator at Pixar Studios, lives at his vineyard in Sonoma, where he and his wife, Nancy, make Zinfandel, Syrah, and a number of red, white, and rose' blends. The wines range in price from $43 to $119.
Singer, Rick Astley, is working with the Mikkeller Brewery in Copenhagen, Denmark to create his own beer. It will be a fruity flavored Pilsner. He says the biggest problem is picking a name for it.
Von Miller, MVP of of Superbowl 50, gave bottles of his The Setting 2014 Alexander Valley Cabernet Sauvignon to every player in the NFC West Division. The bottles carry a picture of orange eyeglass frames, signifying his Von's Vision charity that provides eyeglasses to kids.
Singer/Song Writer Ed Sheeran has a home in North London that features an underground tunnel to a pub. Entry to the pub is by invitation only.
Billionaire owner of the Los Angeles Rams, Stanley Kroenke, has bought a majority interest in Domaine Bonneau du Martray in Burgundy. He already owns Screaming Eagle in Napa Valley.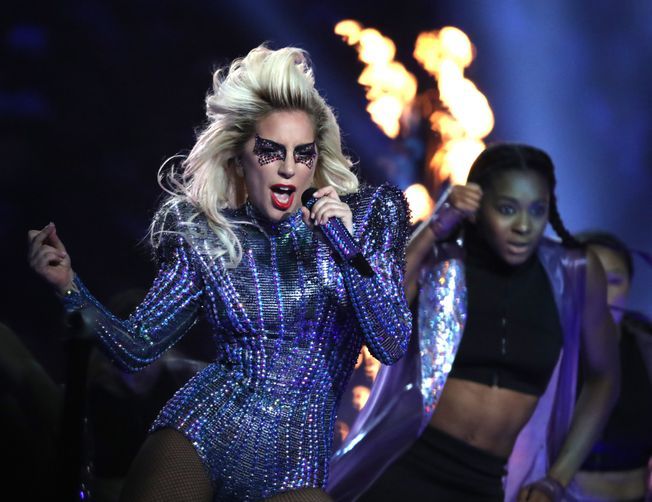 Lady Gaga put on the halftime show at the Superbowl. Following the show, she announced that she has registered the name "Grigio Girls" for a line of wine. She is currently shopping for a wine property in Sonoma County.
Popular Culture
Game of Thrones continues to inspire the imagination of drinkers in the UK. The Daylight Robbery Bar in Edinburgh has a Blood & Wine pop up on Wednesdays and Thursdays. The bar serves drinks that characters in the books enjoy or use to poison each other. Cocktails are made with actor Hafpor Julius Bjornsson's Icelandic Vodka. Wines are chosen to match the Wines of the Seven Kingdoms.
Books
Volcanic Wines by John Szabo, Jacqui Small Publishing, 256 pages, $45. The first book to look at wines by terroir. The author considers geology, volcanism and the correlation between soil type and wine. Wines from volcanic areas including Etna, the Azores, Canary Islands and other spots around the world are examined. The book won the Andre Simon Award in the drinks category.
But First, Champagne by David White, Skyhorse Publishing, 300 pages, $23.49. The book looks at the region and the wine. It goes into the difference between the big labels and Grower Champagne made by owners of small farms from their own grapes. At a time when Americans are concerned about where their food comes from and what's in it, these wines are surging in growth. This book tells why.
I Taste Red by Jamie Goode, University of California Press, 224 pages, $29.95. This is the first book of its kind to address and relate all the different sensory and psychological factors that shape our experience of tasting wine. Award-winning author Jamie Goode explores how our sensory system, psychology, philosophy, and flavor chemistry all play a central part in our perception and enjoyment of wine. He uses case studies, grounded in practice, to demonstrate his theory and to illuminate his conclusions about how language and sensory output help us construct our recognition and interpretation of flavor. He examines whether wine tasting as a skill is objective or subjective and the implications of this distinction for wine experts.
The Hour: A Cocktail Manifesto by Bernard DeVoto, Tin House Books, 136 pages, $16.95. This book is devoted, unabashedly, to the Martini. All the drinks variations and mixtures are fully explored. Should a Martini be shaken, stirred, or rolled? Each creates a different taste sensation. Or maybe made with Vodka as James Bond liked it. The author finds the prefect ratio of 3.7:1 Gin to Vermouth to be perfection. But how he gets there is the story.
Movies
The top 10 bars in the movies:
1) Mos Eisley Cantina from Star Wars where Ben Kenobi and Luke Skywalker meet Han Solo and Chewbacca.
2) Basement Taverna in Inglourious Basterds: Playing cards and drinking Schnapps.
3) The Winchester in Shaun of the Dead drinking cold pints.
4) The Crow and the Crown in Withnail & I drinking Whisky.
5) Bob's Country Bunker in The Blues Brothers. A few bottles of Beer to throw the empties at the band.
6) The Gold Room at the Overlook Hotel in The Shining. Drinking Jack Daniel's.
7) The Prancing Pony in The Lord of the Rings drinking Ale.
8) Gaston's in Beauty and the Beast drinking Ale.
9) Jack Rabbit Slim's in Pulp Fiction. $5 Milk Shakes.
10) Rick's Cafe' Americain in Casablanca. Drinking Champagne (with the usual suspects).
Killer in Red
Clive Owen stars in Killer in Red, the first in a series of short movies made for Campari. The film also promotes a Killer in Red Cocktail. See the recipe below.
Politics
Presidential Wine
Three California wines made the table for the new president's luncheon on inaugural day. J Lohr Arroyo Vista Chardonnay 2013 was served with the first course, lobster and shrimp with saffron sauce and peanut crumble. Black Stallion Estate Limited Release Napa Valley Cabernet Sauvignon 2012 was served with the second course, Angus Beef with dark chocolate and juniper jus. Korbel Natural Cuvee Sparkling Wine in a special bottling of magnums carrying the Inaugural Seal was served with dessert, chocolate souffle and cherry vanilla ice cream. Korbel Champagne has been poured previously for Presidents Ronald Reagan, George H. W. Bush, Bill Clinton, George W. Bush, and Barack Obama. The wines were chosen by the Wine Institute before the election and announced on November 3. All were donated by the wineries. The only problem is that President Trump is a teetotaler. He doesn't drink alcohol, coffee, or tea and sticks to water or Mountain Dew.
Oldest Presidential Spirits
Not to be left out of the inauguration hoopla, the makers of Laird's Apple Jack have pointed out that their distilled Apple Brandy is the oldest spirit made in America. It was served to George Washington's troops during the Revolutionary War.
Constitutional
We decided to look back and find out what it took for the 55 men at the Constitutional Convention to get the Constitution written. This was no easy task. It took from May 25 to September 17, 1787. During those four months they drank 54 bottles of Madeira, 60 bottles of Bordeaux, 8 bottles of Whiskey, 22 bottles of Port, 8 bottles of Hard Cider, 12 Beers, and 7 bowls of spiked Punch "big enough for ducks to swim in them."
Truth in Menus
The Republican Congress and Donald Trump have said they will repeal and replace Obamacare. What will they new structure look like? At this time no one knows. What is at stake for the restaurant industry is the "Truth in Menus" portion of the law. Those provisions require restaurants with 20 or more outlets to list calorie counts and other nutritional information on their menus. Will the requirement continue in a new law?
Food Safety
The Food Safety Modernization Act (FSMA) is scheduled to go into effect this year. President Trump's freeze on new regulations does not affect the FSMA or any other regulations that were already sent to the Federal Register whether published or not. This means that requirements on labeling, storage and refrigeration, and inspection under the FSMA will go into effect as planned.
Deported to Get a Job
There is anticipation that the new administration might increase workplace immigration raids and deportations. Interestingly, some deportations lead to more jobs abroad. Many of the deportees are undocumented, but speak English and only limited Spanish. The deportation of some Hispanics with criminal records has created a call center industry in El Salvador that serves U.S. consumers. There are now 10 major call centers that employ about 20,000 and more than 30 smaller call centers employing another 10,000. The centers are manned by deportees that ended up in El Salvador and have only one marketable skill: speaking a foreign language; English. Most came to the U.S. with their parents when they were children. In El Salvador they don't fit in with the local population and are fiercely loyal to their employers because they have no place else to go.
Beer Made by Immigrants
Budweiser's Superbowl commercial suddenly became political when President Trump issued an executive order restricting immigrants from certain countries. The ad was filmed months in advance of the game and chronicles the difficulties faced by Adolphus Busch coming to America in the 1850's. He escaped from a burning ship, faced an angry crowd, and finally met future partner Eberhard Anheuser in St.Louis. Could he make the same trip today? In case you missed it, the ad can be seen on Youtube at
Born the Hard Way. Budweiser aired 3 minutes of commercials on the Superbowl for a price of $30 million.
New I-9 Forms
In a separate action the IRS released a new I-9 replacing the existing form as of January 17, 2017. We recommended that you update all of your new hire packets and train employees who are responsible for new hire paperwork. There are several important changes. The new I-9 form is a fillable PDF, intended for electronic use with prompts to ensure information is entered correctly. Employers must still print the form, obtain a wet signature, monitor re-verifications, and retain the form for the proper retention period in the I-9 binder. The changes include all other last names ever used, whether a preparer or translator was used to complete the form, and there is a space to include additional information. A new Citizenship/Immigration Status field with numbers 1 through 4 correlate directly to the employee's selected citizenship or immigration status. Current employees do not need to be re-verified. The form must be retained for as long as the employee works for you and then 3 years after their hire date or 1 year after their termination date, whichever is later.
TPP Dumped by Trump
President Trump withdrew the U.S. from the Trans Pacific Partnership (TPP). The fallout could hurt the wine industry in New Zealand. Kiwi wineries were counting on lower tariffs to increase distribution here. California wines were less dependent on exports, but, will also take a hit. The result will be good for buyers here; there will be less upward price pressure.
Political Corn
Mexico is considering a change in the grain trade to retaliate against U.S. President Trump's "wall" and policy to bring manufacturing jobs north of the border. Mexican tortillas are mostly made with U.S. corn. The country bought 13.6 million tons of corn last year accounted for 28% of U.S. corn exports. American corn costs about $190 a ton. Corn from Brazil and Argentina is about $10 a ton higher. A change in tariffs could shift the business to Latin American corn.
New Trade Partners
While there are serious questions on U.S. foreign trade deals, Canada and the EU have ratified a treaty that will open the wine trade between the two. As part of the deal, Canadian provinces will give up monopoly rights on wine sales.
Import Tariff
Pernod-Ricard has been at work lobbying the White House not to add a 20% tax on foreign produced spirits. The company says that Scotch, Irish, and Cognac can only be produced in their home regions. Therefore the tax is a tax on Americans, not foreign interests.
Rainmaker
...and finally. Early in 2016 Fresno farmer, Wayne Western Jr. wrote a letter to then candidate, Donald Trump. He wrote that the federal government's polices kept him from getting enough water to stay in business. Trump hand wrote a letter back that said "Got it – crazy. If I win, it will be corrected quickly." As the rain is falling in record storms, it appears Trump has come through with this campaign promise.
Wine
Wine Upgrades
Nielsen's Beverage Alcohol Practice reported at the Grape and Wine Symposium in Sacramento that the average price of a bottle of U.S. made wine has moved over $10 for the first time. They went on to say that this upscaling and premiumization of purchases will put more pressure on wineries to produce that type of wine. Their prediction is that prices paid will continue to move up over time.
Direct to Consumer
Direct to Consumer (DTC) wine shipments set a new record in 2016. Up 17.1% at 5 million cases and a value of $2.33 billion.
More Wineries Sold in 2016
Silicon Valley Bank reports that 35 California and Oregon wineries were sold in 2016.
With few plantable acres left in prime areas, vineyard prices will continue to rise. Further the bank says that 30% of wineries are for sale and another 20% would consider a sale.
E&J Buys Winery
E&J Gallo has purchased Talbott Vineyards in Monterey County. The new owners promise to carry on the Talbott tradition of fine wines.
Cameron Hughes New Owner
Cameron Hughes Winery was purchased out of bankruptcy by Vintage Wine Estates. The sale saved the name and shell of the company for another day.
Winery Fires in Chile
Brush fires raged through Chile in January. 734 square miles were charred by 130 separate fires. 60 were still out of control at this writing. 11 people were killed and hundreds of vineyards were damaged or destroyed. Some vines that were more than a century old were burned. Vignerons say they will grow back from the roots in 2 to 3 years. Authorities arrested 43 on suspicion of stoking the fires.
Aussies Blast TV Commercial
Australians are extremely upset by the Yellowtail ad that was aired during the Superbowl. The 30 second spot featured a robot kangaroo, a man in a yellow jumpsuit who made an off color joke at a girl in a bikini. The outraged Aussies were already stung by a tough conversation between the U.S. and Australian Presidents. They feel this put their country in a bad light and added insult to injury.
Phyloxera
Several vineyards in the two growing regions of Colorado are infected with Phyloxera. Vineyard owners are attempting to control the spread of the pest through the entire area.
TJ Auditorium
The new Cite' du Vin or Bordeaux Wine Museum in Bordeaux, France has an auditorium named to honor one of Bordeaux's most famous customers; Thomas Jefferson.
British Fizz
Sparkling wine from the UK is starting to turn up on wine lists around the U.S. after beating a number of French Champagnes in blind tastings. Restaurateurs are calling it "British Fizz."
Moldova Wine Caves
The city of Cricova, Moldova sits over a labyrinth of tunnels that were cut through limestone in the 15th century to mine stone used for construction in Europe. The caves maintain a constant temperature of 54-57 degrees Fahrenheit. In the 1950's the Soviets started using the tunnels for wine storage. Today, 1.25 million bottles of wine belonging to wealthy individuals and world leaders are stored there. Angela Merkel and Vladimir Putin are just two of the people who keep their wine in Cricova. One of the treasures on display in the caves is a collection that belonged to Herman Goering brought back by the Red Army at the end of World War II.
Counterfeiters Convicted
Three men have been convicted of counterfeiting and selling 400 bottles of Domaine de la Romanée-Conti vintage 2008 and 2009 across Europe. The court in Dijon, Burgundy sentenced the Russian ring leader to 2 years in prison and a fine of €300,000. Sentences for an Italian father and his son are pending. The wines were sold for about €2 million.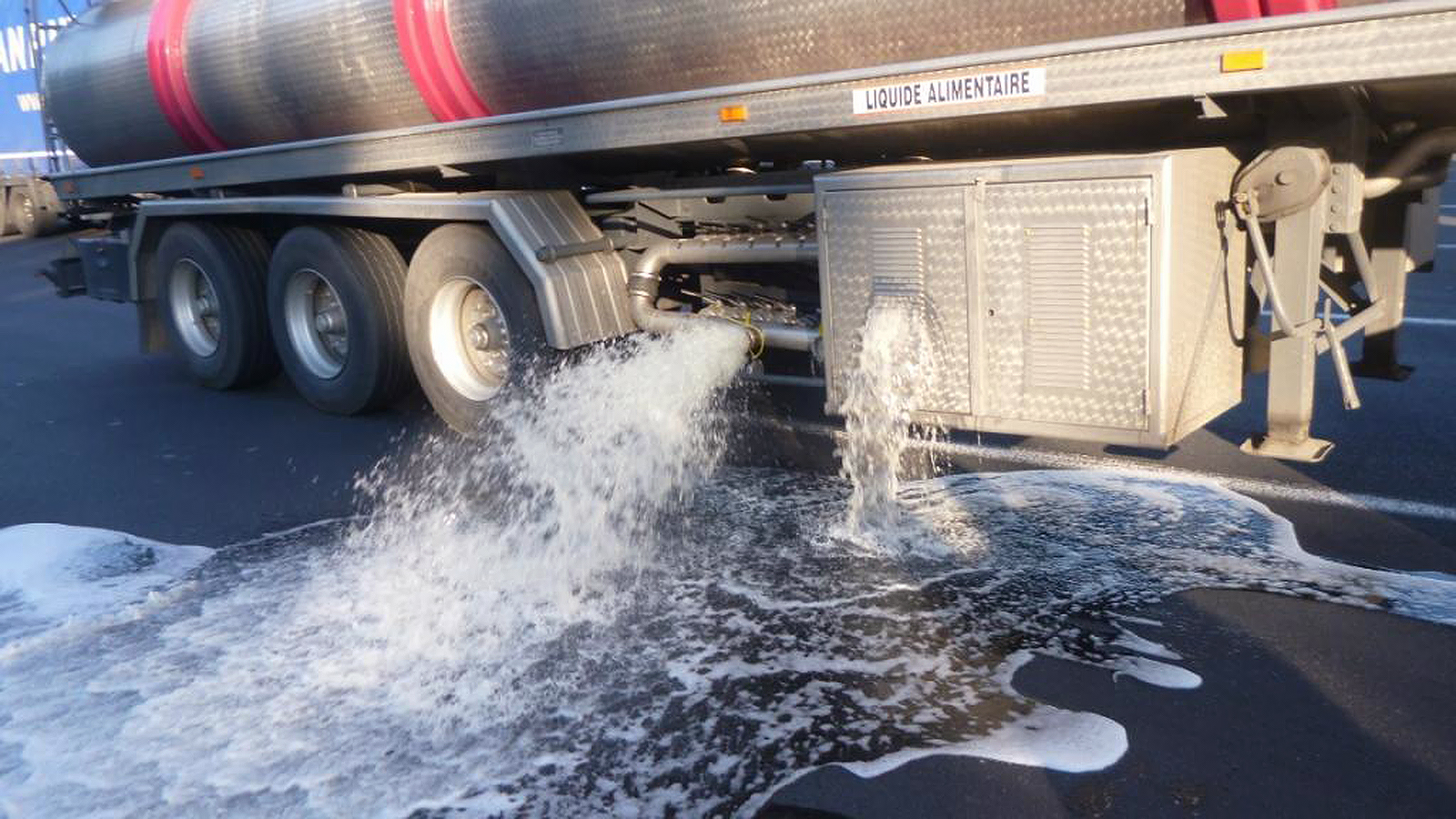 More Spanish Wine Dumped
Activist French vignerons intercepted trucks along main trade routes and demanded to see bills of lading. They were looking for Spanish wine. When they finally found a tanker carrying white wine from the port of Sete, they promised the driver that they wouldn't hurt him or his truck if he stood aside. Then they emptied the tanker on the roadside. Meanwhile members of the secret group, Comite d'Action Viticole, emptied a tanker of Spanish wine they found parked in Narbonne.
Napa Wineries Honored
Four Napa Valley Vintners have been inducted into the Confraria do Vinho do Porto by the Portuguese wine industry. The reason for the honor is that these four produce sweet wines and have voluntarily decided to stop labeling them as "Port." The four wineries are Boyd Family Vineyards, Freemark Abbey, Jessup Cellars, and Schweiger Vineyards. After visiting Portugal, Andy Schweiger believed that the Portuguese deserved the same name protection that he and his neighbors get for Napa Valley Wines. The label change will take place with current vintage wines offered this coming May.
World's Greatest Airline Cellar
Emirates Airline has what is probably the world's most extensive wine cellar; valued at over $500 million. There are a minimum of 79 wines served on board at any time and up to 300 offered during the year. A single bottle could cost $2,000 or flyers could just drink the complimentary Dom Perignon while the airline shuttles them to and from the airport.
Google Sommelier
Google has added "My Wine Guide" as one of the new "conversation actions" added to Google Assistant and useable with Google Home. Google Assistant users will be able to talk to their Google Home speaker (or other Google Assistant-equipped device) to access a virtual sommelier that will recommend a wine to go with a choice of dinner.
Johnny Depp Spends on Wine
Actor, Johnny Depp, has sued his managers, The Management Group, for $2 million alleging that they mismanaged his finances. The company is counter suing saying that the actor is responsible for his own problems by spending as much as $2 million a month. Among his expenses is buying a French chateau and building a wine cellar with a Pirates of the Caribbean theme. He also spent $30,000 a month on wine including Château Petrus, Cheval Blanc and Domaine de la Romanée-Conti.
February 5?
Where were you on February 5? If you were in Houston for the Superbowl, you could have booked the Wine Room at Pappas Steakhouse. Your party of 10 could have had Foie Gras appetizers, Seafood Towers, Porterhouse Steaks, and a double magnum of Chateau Mouton Rothschild for only $15,000.
A Kiss of Wine
...and finally. The Chateau Laviotte collection of lipsticks is made from wine in South Korea. The product comes in Chardonnay Orange, Merlot Red, Burgundy Red, and Shiraz Red. It was out just in time to order for Valentines Day. Available on Amazon for about $12.
Beer
Free Beer!
Saint Arnold Brewing in Houston is giving blood donors a souvenir glass and 4 tokens to get a free beer at the brewery. Donations must be made by February 20 and beer is available until March 4.
Brewer Sues City
Matt Weinberg and Skyscraper Brewing are suing The City of Industry for $32 million. The suit alleges that the city induced Skyscraper to move from El Monte with the promise that it would finance the purchase of city owned property. Later the city backed out of the deal and confiscated the brewery's equipment and papers including proprietary recipes. The city contends that the deal was never signed and the state dissolved all redevelopment agencies and contends that the problems stem from bad company management. Weinberg claims that the deal fell through when he refused to pay exorbitant trash collection fees to former Mayor David Perez's Valley Vista Services and the city retaliated by locking him out of his business. Skyscraper brewed its own beer and distributed other brands to some 1,400 accounts prior to closing.
AB/Inbev Exclusive Superbowl Ads? Not Exactly!
A TV ad on the Superbowl broadcast costs $5 million for 30 seconds. AB/Inbev has the exclusive rights to advertise alcoholic beverages with the game. Or does it? Deutsch Family Wines managed to get around AB/Inbev's deal to advertise Yellowtail Wines. They bought local ad time in markets serving 85% of the viewers. The ad features Roo, the brand's kangaroo spokesanimal. Film director, Harald Swart, shot the commercial and is now filming in Norway. He says he finds it easier to control 1,000 reindeer than 1 kangaroo.
Sample Beer at the Grocery
The law in Michigan and Texas allows supermarkets to sample and sell tap beer. Market operators are taking advantage of this and having "pint nights" or evening promotions featuring various Craft Beers. The operators feel that the promotions set them apart from their competitors and allow them to attract young, upward mobile customers.
Wedding Gifts
The Microbrewed Beer of the Month Club has started a wedding registry. Now young couples can register for gift sets of beer that are delivered month after month. It's a gift that keeps on giving long after the wedding.
Start the Day With Beer
...and finally. Swedish Brewer, Pang Pang has launched a new beer to drink in the shower. At 10% ABV you can feel the effect without spending a lot of time downing a 6 ounce bottle. Hardly enough time to work up a lather.
Spirits
Football Fans Set Record
Oakland Raiders fans set a new record on the run up to the Superbowl with the game against the Kansas City Chiefs. On the Southwest Airlines flight from Oakland to Kansas City the fans drank the plane dry in less than 2 hours and 50 minutes. Flight attendants served shots and beers to the enthusiastic fans until there was no more. At about 2 1/2 hours an announcement came over the PA system: "You can't order any more drinks because we are out." The partying fans let out a loud cheer. Everyone had a good time and there were no incidents.
Tequila Shortage
A shortage of Tequila looms ahead. Agave comes in hundreds of varieties but only Blue Agave can be used to make Tequila. It takes 10 kilos of Blue Agave to make one liter of liquor. The plant requires 8 to 9 years to mature. Right now there is more Tequila being consumed than Blue Agave produced. It is likely that within the next 3 years supplies will become short, prices will rise significantly, and some brands will disappear from the market.
Svedka #1!
Constellation Brands' Svedka Vodka has surpassed Absolut and is now the #1 selling imported Vodka in the U.S. This includes flavored Vodka line extensions. Svedka 100 proof was introduced in 2015 and had a 70% increase in sales last year.
Distiller Sold
Pernod-Ricard has purchased West Virginia Bourbon distiller, Smooth Ambler. The buy includes the brands Smooth Ambler, Old Scout, and the artisan merchants private label bottling. CEO, John Little, will continue to run the company. The purchase price was not disclosed.
Cuervo Goes Public
Jose Cuervo is making an initial public offering on the Mexican Stock Exchange, with the company intending to raise more than $700 million from investors. Cuervo's current owners, the Beckmann family, will retain control following the offer, which will float a 13% share in the company. Cuervo, which has annual sales above $1 billion, appears poised to meet its target. Singapore-based investor, Temasek, agreed to purchase 20% of shares prior to pricing. The recent softening of the Mexican peso has eased fears that a potential border tariff in the U.S. could drive up the cost of Mexican products like Tequila. Jose Cuervo subsidiary Proximo Spirits distributes the Cuervo brand in the U.S., as well as Three Olives Vodka, Bushmills Irish Whiskey, Boodles Gin, Hangar 1 Vodka, Stranahan's Whiskey and Virginia Black Whiskey.
Failed Burglary
...and finally. CBS reported that a would-be burglar was thwarted breaking in at the Shambles Bar in the Wicker Park district of Chicago. Owner, Joe Lin's surveillance video shows the man breaking into a vestibule before dawn. He first surveys the area and makes sure no one is inside. Then he takes out tools and dismantles the lock. Next, he pulls on the door again and again with all his might but can't get it to open. Finally, after several minutes of hard tugging he gives up and leaves. What he failed to see was that the door was plainly marked "PUSH."
Other Foods and Beverages
Food trends for 2017
Consumers will want increased transparency on labels and menus.

More advances in food testing will mean more recalls.

Implementation of the FSMA (Food Safety Management Act) will start this year. It will require detailed record keeping in order to trace the supply chain when necessary. Look for the FDA to start enforcement with the larger companies.

Foodservice delivery will expand. Companies spreading their programs include Starbucks, Panera, Blue Apron, Plated, and HelloFresh.

The FDA and Justice Department are working together on several investigations. Executives and QC Managers are the targets and could face prison time for failing to use proper procedures. Several court decisions going back to 1975 give the agencies the power to move on these cases.
Black Market Lettuce
Fresh fruits and vegetables are in short supply in the UK due to winter storms across Europe. A black market has developed on some items as supermarkets limit customer purchases. Chains Tesco and Morrisons, are limiting sales of Spanish lettuce to 3 heads per person. Vegans can still buy a head online at about 10 times the usual price. Heads are being offered on Gumtree (like eBay) for ₤4.16 or about $5 U.S.
Better with Bacon
Everything tastes better with bacon; or at least that's what people have been saying the past couple of years. Now it's become a problem. As everything from ice cream to cocktails has had bacon added and then been promoted, the demand for bacon has increased. Pork bellies are usually stockpiled frozen at year end and then used until fresh supplies are available in late spring. Not this year. The quantity of pork bellies in storage is at its lowest level since 1957. A shortage and higher prices on bacon loom ahead. Current prices are about 37% above last year's level.
French Laundry Expands
The French Laundry in Yountville is currently undergoing a $10 million renovation. The kitchen is being expanded by 25% and the wine cellar will hold 14,000 bottles. Once the improvements are completed, plans are to add a hotel on the property next door which was just purchased.
Coke Sued
The Praxis Project has filed a lawsuit against Coca-Cola for misleading consumers about health implications of their beverages. The suit was filed in federal court in Oakland.
Text Free Dates
Tired of seeing dating couples texting instead of talking at a white table cloth dinner date? So is the management at London's Tea Terrace Restaurant. When couples dine there, the phones are put in a lock box under the table called the "phonetentiary." "We want to bring back good old conversations." says director, Rowena Shouly.
Dinner Free Dates
Restaurants might not have done so well on Valentine's Day this year. Many young couples no longer go out for dinner dates. Instead they have virtual dates on Tinder or OkCupid. Dinner dates are something their parents did.
Landmark Restaurant Closed
Hollywood's Formosa Cafe closed at the end of December. It was known as a place where you could eat the city's worst Chinese food and see Hollywood stars and deal makers. Past patrons included Clark Gable, Pat Morita, and Ava Gardner. Founded in 1925 in a junked trolley car, the business grew into brick and mortar restaurant. it's future is uncertain. The building and sign have historic status protection.
Restaurant Sign Saved
The original neon sign from the front of Sunset Blvd.'s Whiskey-a-Go-Go was auctioned in Maine on January 25. The final price came from an anonymous buyer; $48,300.
Disney Restaurant Opens
21 Royal Restaurant is finally open inside Disneyland after 3 years of planning and construction. It is in New Orleans Square on the second floor above Pirates of the Caribbean. There's only one seating an evening for a party of 12. What do you get? Cocktail hour with the sommelier giving a talk on the park's history, a 7 course dinner prepared by chefs Andrew Sutton and Justin Monson, dessert on the balcony with a view of the fireworks, tax, tip, valet parking, and admission to the park; all for only $15,000.
Kroger Buys Cheese Retailer
Kroger has acquired New York specialty retailer, Murray's Cheese. The two companies had entered into an agreement in 2008 to operate cheese shops inside Kroger stores. Currently, Murray's has shops inside 350 Kroger stores across the country. The purchase price was not disclosed.
Madoff Strikes Again!
...and finally. Remember Bernie Madoff? He is now serving a 150 year sentence for running a Ponzi Scheme that stole $65 billion from his victims. To his fellow inmates he's a hero who stole more money than anyone in history. Well, some people never change. Madoff was working in the prison commissary when he found out the pantry was short of one of the items sold to prisoners. Inmates were able to buy envelopes of Swiss Miss Hot Chocolate as a treat. Well, it just became more dear. Madoff bought every packet and cornered the market. By gaining a monopoly on a high demand commodity, he was able to double his money by re-selling it in the prison yard.
The Changing Market
Department Store Business Stressed
The retail business continues to shift rapidly. Macy's announced the closing of 68 stores, bringing the total closings to 100 since last August. In addition, the company will lay off 6,200 employees, eliminate layers of management, and restructure for a savings of $550 million annually. Macy's claims double digit gains in online sales, but store sales were "poor."
Walmart laid off 1,000 employees in January. Most were in staff positions like human resources and market planning. The work will be outsourced to consultants. Walmart plans on adding 34,000 jobs this year in retail stores and e-commerce.
Kmart/Sears announced the closing of 150 more stores (108 Kmart, 42 Sears) including the historic first Kmart. The stores generated $1.2 billion in sales and lost $60 million. The company also sold one of its best assets, Craftsman Tools to Stanley Black & Decker for $900 million, and took an additional $200 million loan from its CEO.
Where did the business go? Amazon. Amazon Prime added 6 million SKU's in 2016. Amazon's sales numbers for year end were fairly flat, but Amazon Fulfillment, which handles product delivery and billing for 3rd party sellers showed a 50% gain over 2015. The unit shipped 28 million pieces for sellers during the holiday season and did $2 billion for the year. Pay with Amazon, the company's pass through payment system also showed a 50% gain with 33 million customers using it, compared to 23 million a year earlier.
CNBC reports that online sales for the 2016 holiday season were $91.7 billion. That's an 11% increase over 2015.
Grocery Business Shifting
Industry experts are predicting that online grocery purchases are about to explode and the online market for these products will mature faster than it has in other industries. Sales for the recent Superbowl are an indicator. Consumers using the channel bought an average of 37.7 items with a price tag of $150.18. That's 50 cents higher than the average cart size for all purchases on Black Friday. Of the 37.7 SKU's, 23 were non-food items.
For the 4th quarter of 2016 Albertsons sales dropped 2.1% and Safeway sales dropped 2.2%. Sprouts Grocers will be adding 35 stores this year. Whole Foods appears to be struggling as retailers from Kroger to Walmart are selling organic and natural products. Sales have been falling and WF is locked into expensive leases and high labor costs.
American Diet Changes
The Hartman Group reports that the American diet continues to shift. For the past 15 years there has been a consistent year by year decline in per capita consumption of carbs; primarily in sugars. At the same time the consumption of fiber and polyunsaturated fats in processed foods has increased. Overall, that works against the packaged foods industry's profit model. The companies that can manage and ride this wave are doing well; others are not.
Restaurant Business Changes
Restaurants are re-thinking their menus as more consumers shift to snacking. Sales for 2016 showed breakfast up 1%, lunch down 2%, and dinner unchanged. The big shift was that snacks are up 3%. The time of day for snacks is where operators are finding opportunity. Snacks were eaten 23% in the morning, 30% in the evening, with a whopping 47% of snacks in the afternoon. In fact, some consumers are skipping lunch and having an afternoon snack. For some operators snacking is a trade-down from lunch.
The restaurant industry is in a recession with four consecutive quarters of declines. In 2016 consumers spent money on reducing debt and buying big-ticket items. Restaurant check were bigger, but traffic declined. Same store traffic in December was down -6.4%. Fine dining still did well in December. Declines were primarily in the family and casual dining category. 2016 sales for the year were down 4.3%; making it the worst in five years. According to NPD Group, there were 620,807 restaurants in the country and "too many seats to fill." They say independents were the hardest hit. The Hartman Group reports that 81% of dinners are eaten at home and 35% of those are being made from scratch.
Restaurant Jobs Changing
The California Supreme Court has ruled that restaurant workers cannot be on call during break time.
The National Restaurant Association has asked the supreme court to take a case and overturn a rule that doesn't allow for back-of-house employees like cooks and dishwashers to share tips that front-of-house employees make their living on. Will the Court take the case? We will be watching.
Trucking and Deliveries Changing
Uber's entry into the trucking industry will cause major disruptions. A fleet of driverless trucks will have an impact on drivers. But, the biggest effect is likely to be seen in mid-level white collar jobs that involve brokering shipments and consolidating loads.
DoorDash and Postmates will begin testing deliveries of restaurant meals by robot in Redwood City, California and Washington D.C. later this month. The robots operate on the ground and use sidewalks. They only go door to door. When the order is placed the robot shows up outside the restaurant and telephones that it is waiting to be loaded. The restaurant loads the meal on the robot and it takes off for the customers location. When it arrives it telephones that it is waiting outside. (No tip required). The technology was developed by Starship Technologies and has been tested in Europe.
SoCAL Hotels Expand
Southern California's hotel industry continues to expand. 13,000 new hotel rooms were under construction in 2016 and 66,000 more are in the pipeline.
Recipes
Killer in Red
Equal parts of Campari, Cinzano Bianco, Chamomile Gin; splash of Grand Marnier, drop of Rose Water.
Health
Drink with Friends – Live Longer
A study published in the Journal of Adaptive Human Behaviour and Physiology showed that drinking while socializing leads to a general better well being. Professor Robin Dunbar says "Our social networks provide us with the single most important buffer against mental and physical illness... alcohol's role appears to be in triggering the endorphin system, which promotes social bonding. Like other complex bonding systems such as dancing, singing and storytelling, it has often been adopted by large social communities as a ritual associated with bonding."
Tasting Notes
Each month we are out there looking for wines that "over deliver"; wines that offer more than others in their category and price level. We search out the wines that you can buy to help build your business; wines that make customers happy and keep them coming back. These are wines we rate as good buys and best buys. Check our notes. The opinions in the reviews are our own and unsolicited. We receive no compensation from wineries or brokers. This month there were several wine tastings that showed some very nice wines available at reasonable prices. The prices shown are approximate retails.
At KFWE (Kosher Food & Wine Experience) held at the Petersen Automotive Museum there was a vast array of wines with kosher catered foods to pair.
There were a few bargain surprises.
•Tepperberg Israel wines were all palatable table wines. Great for everyday drinking and an easy sell. Shiraz 2014, good color and nose, medium body 13.5% ABV. Merlot 2014, good color and nose, medium body, 13.5% ABV. Cabernet Sauvignon 2014, good color and nose, medium body, 13.5% ABV. Semi-Dry White 2014 made from 65% Muscat Alexandria and 35% Viognier, clean and clear, good fruity flavors, 12% ABV. All are line priced at $10-$12. Distributed in the U.S. by Royal Wines. Available in California through West Pico.
•Joseph Zakon Wines line priced at $10 - $12. These wines are easy drinking. Cabernet Sauvignon Unoaked 2014, Paso Robles, 4 months in the tank and bottled, good color and nose, medium body, 13.0% ABV, from Paso Robles. Petite Sirah 2013, Lodi, 1 year in the tank, dark almost black, slight sweetness, 13.0% ABV. Two real surprises from the Central Coast, Muscatini 2015 (clear white wine) and Red Muscatini 2015 (bright pink wine), both 6.5% ABV, semi dry, fermentation arrested by chilling. Available through West Pico.
•Baron Herzog Old Vine Zinfandel 2015, from 35 year old vines in Lodi, good color and nose, full body, 15% ABV, $13. Distributed by Southern Wine.
•Toumintoul Single Malt Scotch, 12 Year Old, Smooth, warm, no sharp edges (not kosher) $60-$65. 14 Year Old, kosher, tastes of Vanilla and spice, light straw color, $60-$65. 16 Year Old, kosher, amber color, smooth, creamy, soft, $60. 25 Year, very soft, very light, straw color, $400-$450. 37 Year Old, light, very smooth, good legs, big nose, amber color, $700-$750. Imported by Royal Wines, Distributed by Youngs Market.
•Zachlawi showed a line of spirits and cordials. Honey Pepper Flavored Whiskey, opens with Whiskey and honey flavor, followed by a spicy pepper, $30-$35. Toasted Caramel Cappuccino, beautiful dessert coffee flavor, delightful, $30. Arak, anisette flavor, smooth, $30-$35. Fig Arak, fig and anise flavor combination, sweet and interesting $30-$35. Black Arak, anise and coffee flavors, great way to end the evening, $30-$35. VDK Orange Swirl, creamsicle flavor, good dessert, reminiscent of a kid's favorite, $30-$35. Contact Abe Shrem abeshrem@aol.com or 917-371-0581. Distributed in California by Southern Wine & Spirits.
WineLA's Stars of Santa Barbara tasting showcased some excellent wines that will satisfy your customers.
•Clos Pepe Chardonnay 2013, clean, clear, good color and nose, nice body, $33. Contact Andrew Turner andrew@clospepe.com or (805) 735-2196. Distributed by Infinity Imports drinkinfinity.com.
•Dragonette Cellars Sauvignon Blanc Happy Canyon 2014, light, clean and clear, delightful fruity flavors, $29. Contact Brandon Sparks-Gillis brandon@dragoneetecellars.com or (805) 693-0077. Distributed by Garber & Co
(310) 455-1287.
•Jaffurs Wine Cellars showed Rhone varietals with a rich mouth feel and no hard tannins. Grenache 2014, soft, full body, good color and nose, $35. Syrah 2014, very full and soft, good deep color and nose, $29. Petite Sirah 2015, dark black color, good nose, soft, full body, deep flavor, $35. Contact Matt Brady matt@jaffurswine.com or (805) 962-7003.
•Sweetzer Cellars Chardonnay, Santa Maria 2014, 100% Chardonnay, half aged in stainless and half in neutral oak, light straw color, good nose, excellent balance, we rate this as a best buy, $27. Contact Michael Fogelman michael@sweetzercellars.com or (310) 462-4460. Sold winery direct only.
Industry Calendar
2/2 Groundhog Day
2/5 Superbowl 51
2/7 Santa Lucia Highlands – LA
2/7 Portugal Road Show - SFO
2/9 Portugal Road Show - LA
2/8 Santa Lucia Highlands – San Diego
2/8 Wine Australia Winter Trade Tasting – SFO
2/8 Gregory Condes Wines - SFO
2/9 Valentine Wine Walk - SFO
2/13 Gambero Rosso Tre Bicchieri - LA
2/14 Valentines Day
2/15 Gambero Rosso Tre Bicchieri – SFO
2/15 Kosher Wine and Food Experience - LA
2/18 SF Wine Chronicle Grand Tasting – SFO
2/19 Rhone Rangers Paso Robles Experience
2/20 Presidents Day
2/23 First Taste of Yountville - Yountville
2/23-25 ZAP Wine – SFO
2/23-25 Zinfandel Experience - SFO
2/28 Mardi Gras
3/1 Ash Wednesday
3/1-2 Unified Grocers – Ontario
3/5 Family Winemakers – Del Mar
3/6 New Zealand Wine Fair - SFO
3/8-9 Taste of Italy Roadshow – LA
3/9-12 Natural Products Expo West – Anaheim
3/10 Great Wines of Italy – LA
3/13 New Zealand Wine Fair - SFO
3/13-15 Women of the Vine – Napa
3/15 Wivi Central Coast – Paso Robles
3/17 St Patrick's Day
3/17 Latin food Fest - LA
3/17-19 Zinposium – Paso Robles
3/22 Rose' Today Competition – Healdsburg
3/23-26 Taste Washington - Seattle
3/24-25 Latin Foodfest – Santa Monica
3/25 Rhone Rangers - LA
3/27-29 Night Club & Bar Show – Las Vegas
3/29 Northern California Fresh Produce Expo - Pleasanton
Promotional Calendar – Holidays and other special days
2/ 2 Groundhog Day
2/ 4 Pisco Sour Day
2/ 5 Super Bowl Sunday
2/ 8 Chinese New Year
2/ 9 Mardi Gras/Fat Tuesday
2/ 14 Valentine's Day
2/ 18 National Drink Wine Day
2/18-19National Margarita Weekend
2/ 20 Presidents' Day
2/ 22 National Margarita Day
2/ 25 Open the Bottle Night
2/ 27 National Kahlua Day
2/ 28 Academy Awards
3/ 3 National Mulled Wine Day
3/ 5 National Absinthe Day
3/ 12 Daylight Savings Time Starts
3/ 17 St. Patrick's Day
3/ 22 Bock Beer Day
3/ 22 National Water Day
3/ 24 National Cocktail Day
3/ 27 International Whiskey Day
New Legislation for 2017
Our industry has more laws controlling it than most industries. The State
Legislature and the ABC give us license privileges and can take them away. New alcoholic beverage laws were passed that will be effective in 2017. Many critical issues are pending. Do you know about them and are you prepared for the changes. Is your business safe? Members are encouraged to look through the Legislative Bulletin. If there is a new law that is a problem for your business, call the association office now. The CBRA is your voice in Sacramento. If you are not a member, join today. The CBRA is your only voice when it comes to new beverage laws.
Brands and Comments
The CBRA Newsletter has not accepted any payment from any of the brands mentioned
in this edition. The editor, Ron Ziff, welcomes comments at ron@cbraliquor.org
CBRA Membership Remains Open
Now, more than ever, access to your industry is important. The CBRA is California's
only statewide association of licensed retailers, and our membership continues to be
open for the first time in 20 years.
At CBRA we deal with licenses and regulations that affect the beverage business on a
daily basis. That's why CBRA offers practical solutions, unique products, services,
information, and timely advice for both large and small beverage businesses. With
reasonable fees, superior service, and associates that are easy to reach, CBRA helps you
to run your business better and easier. One of the most valuable services we offer is that
call to the ABC to ask your question. We can ask that question and keep you anonymous. That's something you just can't do yourself.
Join or renew your valuable membership today. You can't afford to delay.
California Beverage Retailers Association – California's Only Statewide Association of Licensees. We're #1!
If you would like to be removed from this email list, please email to
ron@cbraliquor.org with UNSUBSCRIBE in the subject line.